In the next decade, the concept of the 21st century University will continue to be reshaped.
Student expectations will change.
The way society engages with expertise will evolve.
We must demonstrate the agility to adapt and the expertise to engage with these issues.
We must play a more prominent and strategic part in shaping the Higher Education sector's response, leading the agenda on the issues that matter the most to us and contributing with confidence to sector-wide debate.
As we do, we will be clear about our purpose. Three core priorities ground us as a proud and ambitious university and reflect our collective commitment to why we are here. They are integral to our focus and our contribution to individuals and society.
For each priority, our experts and our students will create a collaborative community, learning from each other to stay relevant and responsive to the changing external context: ready for what comes next.
Inspiring learning
Inspiring learning means enabling one another through supportive relationships and shared understandings, where students, staff and partners co-create the curriculum based on the latest thinking and developments.
It means enabling our students to recognise and realise their potential, through critical-thinking, self- evaluation and the ability to influence, building on learning opportunities within and beyond the curriculum.
It means enabling our graduates to enjoy social, entrepreneurial and employment opportunities that support mobility and a flexible readiness for their future, whilst making a valued contribution to society.
And it means enabling individuals to thrive in a diverse learning community where wider world views are embraced and a life-long sense of belonging to our University community is fostered.
Impactful research
We are focused on conducting meaningful research that has a positive impact on our students, staff, partners and the wider community.
We are cultivating a vibrant environment for research. Whilst this means developing research outputs with greater impact, it is also about choosing the best research partners that enable us to promote social justice and a wider engagement with our work.
To be impactful, research must be rigorous: in its intellectual coherence and integrity; and robust in its concepts, analysis, theory and methodology. At York St John University we combine rigour with our values to create research that contributes to the public good.
Through our research, we are shaping and creating the future.
Clear about clear
We strive to enable our students to reach their full potential. We develop graduates who are ready for the professional careers of today and the jobs of the future.
Higher education study and work are increasingly intertwined. York St John University works closely with leading and dynamic organisations to ensure our curriculum and advice are industry relevant and inspire the next generation of entrepreneurs.
We provide opportunities for all students to engage in work-related experiences to enable them to discover and grow their talents.
York St John has always been a place where students and staff alike grow as people - where educational experience and life experience carry equal value – a 'whole person' approach.
This remains fundamental to our future progress. To continue developing the whole person, we must be agile. The experiences and expertise we foster and focus on must evolve to reflect a changing world and new opportunities within it.
We have chosen four transformational projects to bring this to life, offering new opportunities and insights to our students, staff and communities.
These projects target several critical contemporary skills: future thinking; networking; understanding of scientific and technological progress; mental wellbeing and resilience; and creativity.
They position us to contribute to some of the major challenges emerging in the 21st century.
They offer our students and staff the chance to grow intellectually and personally: To build an understanding of their subject and themselves: To be future ready.
London Campus
We are proud to be part of York, a city that has always been intrinsically linked to and shaped by international influences and interests. The launch of our London Campus extends our world-wide reach further, creating new opportunities for forward-thinking and global networking. Here we will develop our 'future-lab' so that students and staff can access even more of the latest ideas and practice. Our portfolio of courses will be strengthened and diversified and our wider influence enhanced.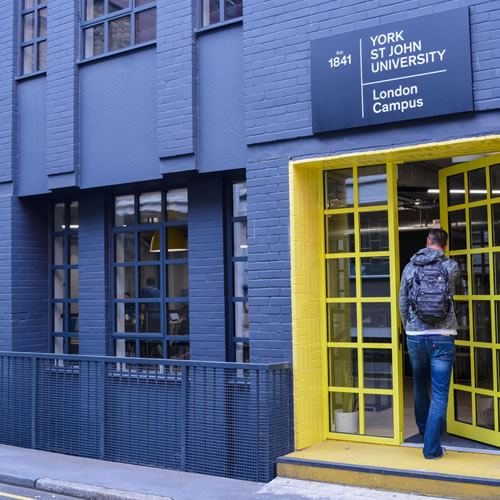 Mental Health
Mental health will become a leading area of our expertise and impact. Through major strategic partnerships, we will explore new research and enhance support for one of the biggest health challenges of the 21st century. Supporting the mental health of our students and staff will reflect the importance we place on this issue.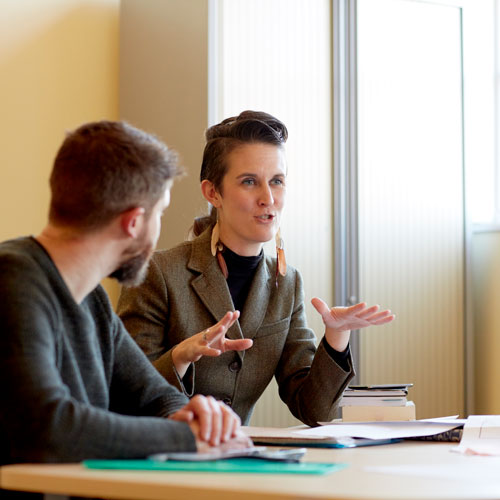 STEM
Stronger subject expertise and new partnerships will strengthen our contribution around Science, Technology, Engineering and Maths (STEM). We will widen access to these subjects and in doing so cultivate graduates with skills that are critical to the changing economy alongside research that tackles complex ideas.
We will promote the significance of science to tackle some of the biggest challenges facing the world and we will find common and complementary themes across our STEM courses and the Liberal Arts. Our students will engage with the ethical, moral and aesthetic questions that bind these subjects together, helping us and them to answer the big questions.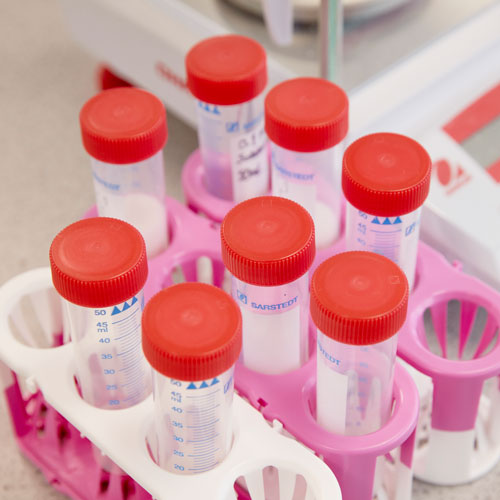 Creative Centre
Creativity will be cultivated and celebrated. Through the development of a new Creative Centre at the heart of our York campus, we will reaffirm our commitment to the Arts and to the value of makers, creators, storytellers and entrepreneurs in a contemporary context. We will inspire our students to inspire each other.