The Right Reverend Dr Tom Butler
Governor, Chair of the Foundation Committee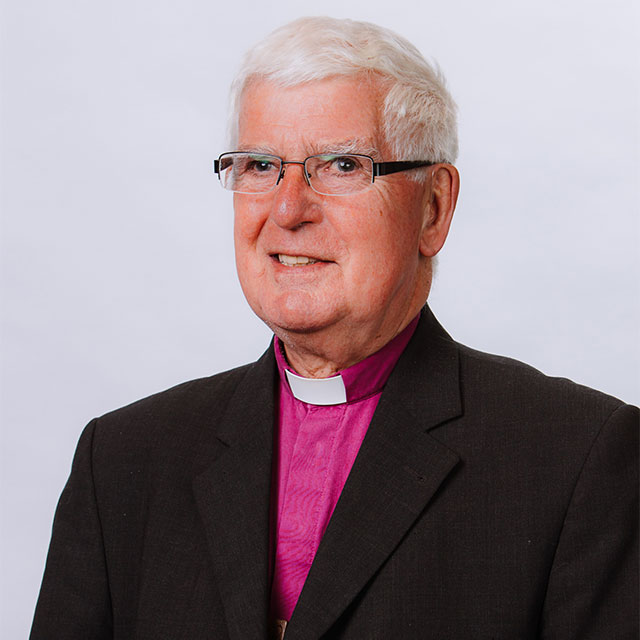 The Right Reverend Dr Tom Butler was born in Birmingham and holds a BSc, MSc and PhD in Electronics from the University of Leeds. He is also a Fellow of Kings College, London.
He was ordained in 1964 and after working as a parish priest in Wisbeach and Folkestone he spent 12 years as Chaplain and Lecturer in Electronics, first at the University of Zambia and then at The University of Kent at Canterbury. He was appointed Diocesan Bishop of Leicester in 1991 and then of Southwark in 1998. He retired from Southwark in March 2010 and is now an honorary Assistant Bishop in the Diocese of Wakefield.
Until 1995 he chaired the follow-up to "Faith in the City", and then chaired General Synod's Board of Mission and later its Board for Social Responsibility. From 2003 to 2010 he represented the Church of England on the Central Committee of the World Council of Churches and during this time he was also the National co-chair of the Interfaith Network. He was a member of the House of Lords for fourteen years until his retirement.
He is a regular contributor to BBC Radio 4's "Thought for the Day" as well as other local and national television and radio programmes. With his wife Barbara, Executive Secretary of Christians Aware, he has co-authored two books entitled "Just Mission" and "Just Spirituality in a World of Faiths" and has recently had published, "Religion and Public Life".
Charitable Trusteeships
None