Mission, Values and Vision
At York St John University we strive to be exceptional in all we do and achieve. We are building a reputation as a high quality, friendly university, known for its academic excellence, a strong community spirit and a magnificent campus based in the heart of the city.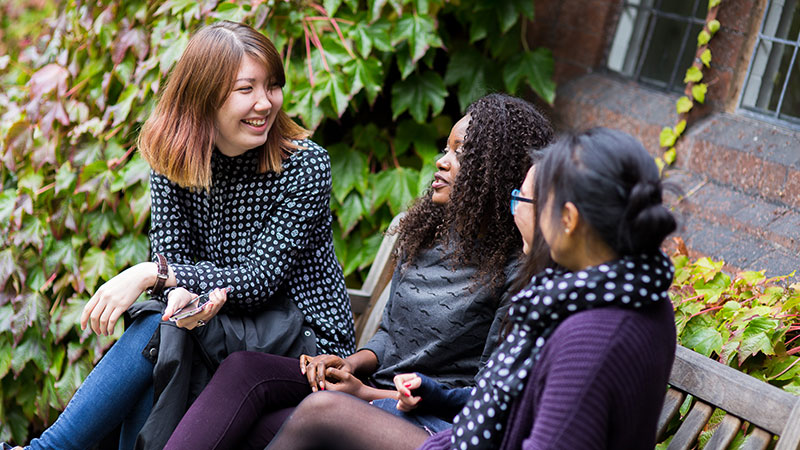 Our size, our strong community ethos and our personal approach to learning have made us a special place to study for all these years.
Our students and staff make a meaningful contribution to the fabric of the University and we hope their experiences here inspire them to shape their communities throughout their lives.
We offer our students and staff personal opportunities to learn and grow – both academically and individually – and this is facilitated by the high levels of student-staff interaction within our community. We pride ourselves in identifying and developing potential in all our students and staff.
Our Mission
To inspire our students and staff to reach their full potential, advance knowledge, and make a positive contribution to the world.
Our Values
We are an inclusive, innovative, transformative and ambitious community with a strong sense of belonging.
Our Vision
We will be the best of England's small universities.
Through our strategy we will:
Enhance the quality of the student experience, with a particular focus on learning, teaching and research, so that our graduates develop skills for life and work.
Nurture a diverse and culturally rich community, retaining the sense of community built up over 175 years.
Deliver growth in our student numbers – Home/EU, international and postgraduate.
Ensure our financial and organisational resilience.
You can see our mission, values and vision for yourself.
Everyone who works here at York St John plays an equal part in our success. So it's up to all of us to respect our mission, values and vision, sharing responsibility and taking pride in the University community, improving the way we work, creating a better study environment and build on our success. Our Contribution Framework (PDF, 0.4MB) sets out all the qualities and behaviours we look for in all our people.