Applying for accommodation: Finding your new home
by Katie White, Accommodation Services Coordinator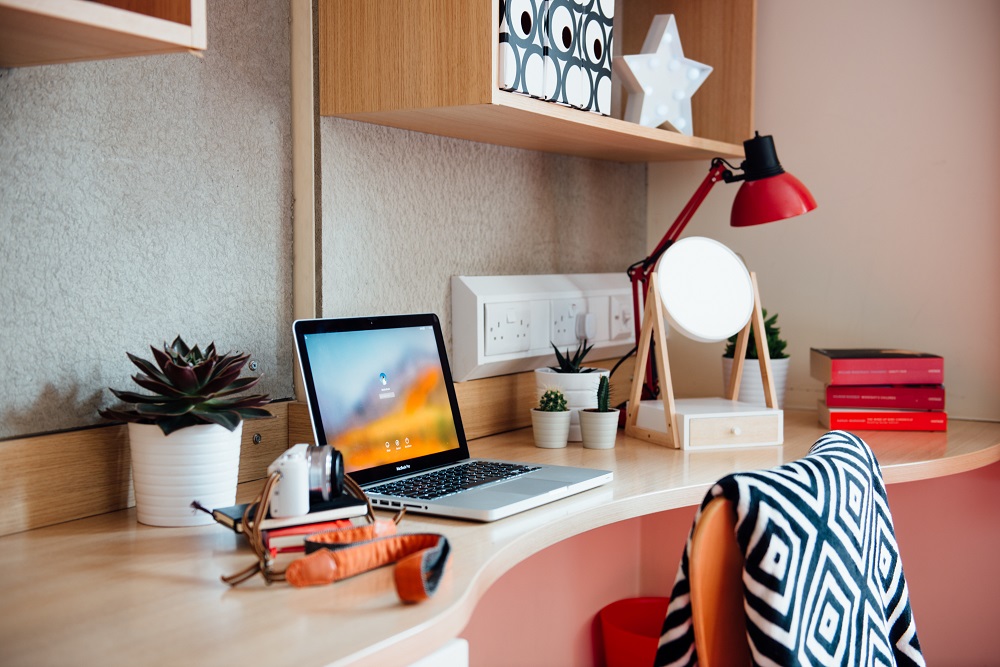 York is a wonderful city with lots of things to do and experience and choosing your accommodation is an exciting step, but it can also feel quite daunting. Katie explains the process in a few simple steps, to make it clear and easy for you.
Firstly, don't worry! York St John University guarantees accommodation to all undergraduate first years who apply by the accommodation deadline.
Choosing your accommodation
On your application for accommodation, you choose three preferences. We offer a range of accommodation styles at York St John University, so there is something out there for everyone. You need to think about what type of accommodation you would like.

To get yourself started, here are a few questions you might want to ask yourself:
Do you have a specific budget in mind?
Would you prefer your own bathroom?
Do you want to be closer to campus or nearer to the shops and restaurants?
Are you looking for any specific criteria, such as a quieter atmosphere, alcohol free, single sex or mature accommodation?
Are there any exceptional circumstances, be that a medical condition, disability or any personal circumstances that might affect your accommodation?
We are lucky to be based in the city centre which means all our accommodation is within an approximate 20-minute walk, so distance does not need to be a big worry.

We want to make sure our students are in accommodation that suits their needs. Letting us know of any condition that may impact on your time in university accommodation will help us to make your stay a positive experience. You can specify if there are any essential criteria on your application form, but it is good to start thinking about these things early in the process so that there is plenty of time for us to help and advise you.
'Don't worry, York St John University guarantees accommodation to all undergraduate first years, who apply by the accommodation deadline.'
Visit the accommodation
The University will host several Decision Days throughout the coming months. They provide a great opportunity to see our accommodation in person and speak to people who live there. All our accommodation sites, apart from University Managed Houses, are open to view at these events. It is worth visiting so that you can get a feel for what life at York St John University is like.
Applying for accommodation
Applications for accommodation for 2019/20 open on 4th February 2019 and close on 14th July 2019.

You will receive an email from the University when applications open talking you through the process. The process is simple, you set up your own account on our accommodation hub to make your choices and submit your application.
You can apply if you will be choosing us as your insurance choice too. If you do apply for accommodation with us as your insurance choice, we will keep hold of your application until after Results Day; an offer will be sent out to you if York St John University becomes your first choice.
Talk to us
Please come along to our stand at a decision day or contact us at accommodation@yorksj.ac.uk or 01904 876660
Make yourself at home in York and discover our range of accommodation options