Clearing
Visit us. We can't wait to meet you
The best way to know if York St John University feels right for you is to visit us and experience what we offer for yourself.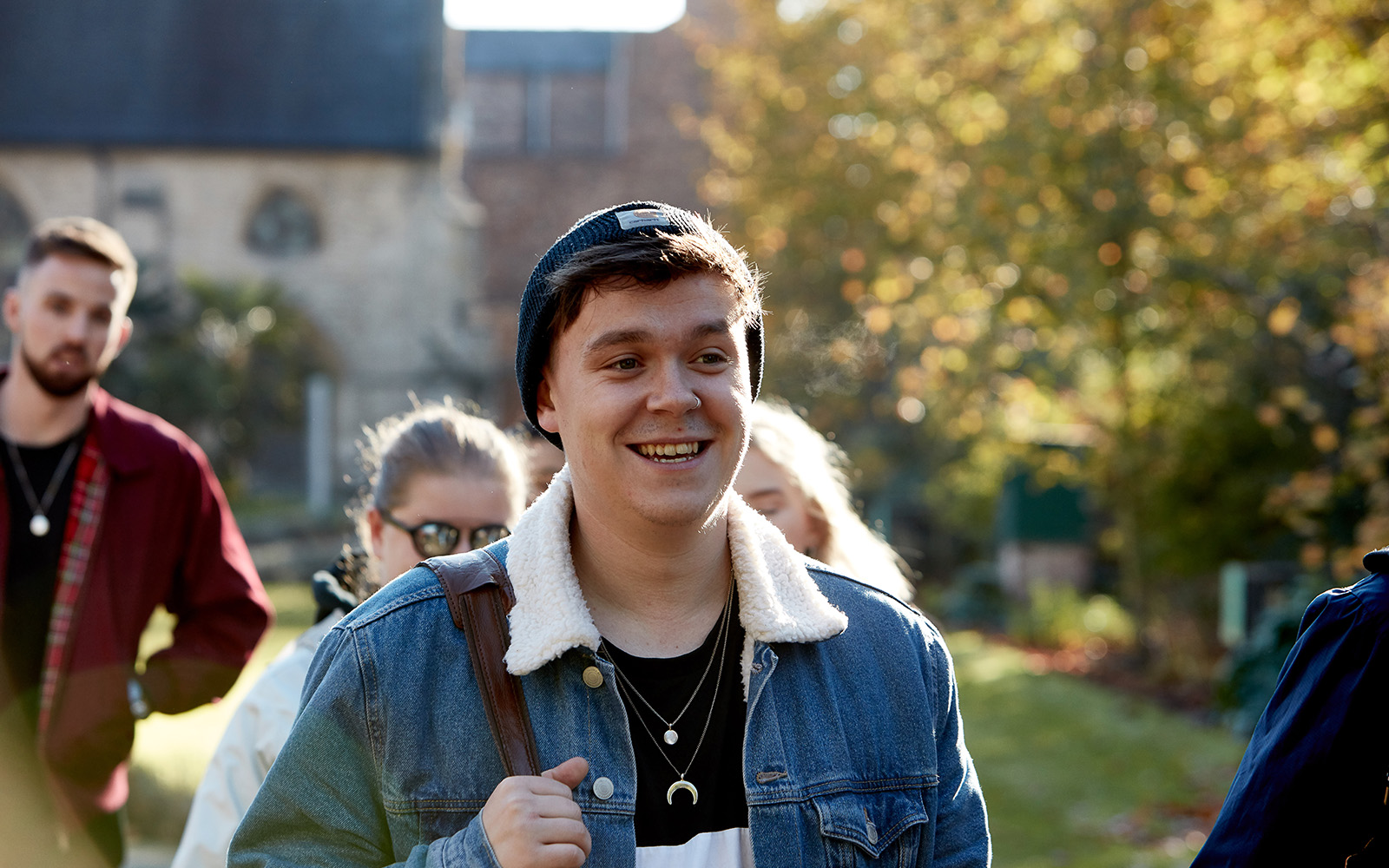 Conveniently located in the heart of York, just a 15 minute walk from the train station, you'll be able to meet our staff and students, see our accommodation and facilities and get a feel for our friendly campus and beautiful city. There are different visiting options to suit you and if you need any advice at all get in touch.
Join us at an Open Day
Open Days are where it all happens and the best time to come to get the full University experience. As well as talks about your course, the support available and the wider opportunities on offer, you'll get guided tours around our accommodation, sports facilities and campus, plus the chance to meet our experts and speak to students. Our next Open Day is on Saturday 17th August, later dates are also available. Book now and we'll send you helpful advice in advance.
Take a campus tour
We recommend Open Days as the best way to get a full university experience. In addition, we also run weekly campus tours where one, or more of our students will be happy to show you around our campus, take questions and offer advice. The tours usually run at 3pm on Wednesdays and 1pm on Thursdays. Please let us know if you would like to come along as tours are dependant on bookings being made in advance.
Visit us virtually
There's nothing better than the real thing, but we've got the next best thing too, with our virtual reality tour. If you want a sneaky peak at our campus and city, fancy flying over our sports facilities, or you've visited and you want a reminder of what you saw, you could use our VR experience. With just a basic VR headset you can explore our campus and York from the comfort of your own home!