Explore the USA through history, film, literature, popular culture and more.
If you enjoy approaching a subject from different angles and challenging yourself to see things in new ways, this could be the course for you. This course takes a broad approach to questions of identity, nationalism, race, sexuality and gender in the USA. We consider America as a cultural construct as well as a geographical and political entity.
York campus
Duration – 1 year full-time | 2 years part-time
Start date – September 2020
School – Humanities, Religion & Philosophy
Minimum Entry Requirements
2:2 honours degree in a related subject

Interview if your honours degree is in an unrelated subject
Tuition Fees
UK and EU 2020-21 £6,500

International 2020-21 £12,750
Course overview
You will become an increasingly independent writer and researcher, taking more of a lead in your seminar discussions than you may have at Undergraduate level. Our focus on presentations as a way of sharing and discussing your response to topics will also give you valuable transferable skills. This programme is well-suited to those students who prefer diversity to the narrower focus of a single-subject Master's degree.
The modules take you on a series of journeys - from a discussion of American Studies itself as an approach, and then from the immediate localities, regions and borders of the United States, to wider national and international settings. This will offer multi-perspective interpretations of the United States, internally, with its neighbours and with the rest of the world.
Course structure
Level 1
Modules
This core module introduces you to a range of perspectives on both past and contemporary methodological approaches and theoretical viewpoints. You will discover how different critical perspectives on myths and ideas affect our understanding of American culture, its peoples and its complex relationship with its past. We will also examine the development of American Studies as an approach, an 'inter-discipline', through a critical reading of some seminal texts and critiques.
On this module you will consider the historical and cultural significance of the city and urban spaces. The city as a human institution has a long history. At the beginning of the 21st century, over 54% of the global population lives in cities or 'mega-urban' centres (United Nations, 2014 statistic). The module aims to explore new readings of old spaces, re-imagining and mapping new possibilities. The endless adaptability of the city exists in constant tension with governmental and legislative control over urban space. You will negotiate these issues through fictional and non-fictional explorations of the history, contemporary use, and projected future of the city space.
Examine the historical and cultural significance of regions and borders in American culture. Take account of the dialogues and subjugated narratives that emerge in history, literature and culture. Consider also the different relations and tensions in history and literature. You will explore how the mass media have sustained the myths of regional and national American identity, and the international circulation of American culture.
On this module, you will analyse the experience of a post-1945 world. A world that faced unprecedented threats to international security and even to human survival. Examine how, at the same time, the advances in technology reduced travel and communication barriers. So, it became possible to speak of a 'global village'.
On this module you will explore the diversity of recent American writing, including prose, poetry and drama. Consider the construction of identity in the light of developments in gender studies, ethnicity, and social semiotics. You will study of texts from the range of ethnicities and perspectives which enrich the American Literary landscape. This will include African American, Jewish and Hispanic writers and those from the LGBT community.
Explore in more depth the multiple and diverse identities that make up America. Using a variety of approaches and sources, you will examine both internal and external constructions of American identity post-1945. This approach will allow you to understand the interactive tensions and relationships between race, ethnicity, gender and sexuality that lie at the heart of American Studies.
Credits: 60
Compulsory module
Plan, research and write an independent research dissertation, on a topic of specific interest to you. You will make extensive use of primary and cultural sources and advanced secondary literature. Research ethics and integrity practices are introduced at the start of the programme and will underpin your dissertation work. This will allow you to demonstrate the full range of attributes required of the professional academic at a publishable level. An academic supervisor will support you throughout this module. They will meet with you on a one to one basis to provide guidance.
Teaching and assessment
The academic year is divided into three terms: term 1 (September –December); term 2 (January-March); term 3 (April to June). July and August is the period when you write up your dissertation.
All taught sessions take place in the evening, 4.00pm - 7.00pm. Full-time teaching is two evenings per week and part-time one evening per week.
Each week, small presentation groups lead/initiate the discussion of the topic. You will therefore bring to the table your own interpretation of the given material, working independently as well as in a group. The sessions will provide you with the opportunity to discuss your ideas in a safe and supportive environment.
Workload: 30 contact hours per taught module/124 supported open learning hours (e.g. online documentation) per taught module/146 independent study hours per taught module.
Our Academic Support Team provides help in the following areas: study skills, written English, and research skills. Details on where to get support will be provided at the beginning of the course. In addition, you will meet regularly with an academic tutor, who is there in a pastoral capacity.
Coursework makes up 100% of assessment. You will be assessed by portfolio for two core modules (essay, film and or book reviews, reflective journal) and by a 5,000-word essay for the two optional modules. You will also produce a 15,000-word dissertation, which will be submitted at the end of the course.
All assignments and feedback is exchanged through the University's virtual learning environment.
Entry requirements
Qualifications
Minimum Entry Requirements
2:2 honours degree in a related subject

Interview if your honours degree is in an unrelated subject
Entry onto this postgraduate course requires a minimum of a 2:2 undergraduate degree in a related subject.
If your undergraduate degree is not in American Studies or History, you may be accepted on to the course following an interview.
International Students
International students will need to demonstrate that they have equivalent experience /qualifications as home students (ie the same entry criteria as above).
If their first language is not English they must show evidence of English Language competence at IELTS level 6.0 (with no skill below 5.5) or equivalent.
APEL policy
If you can't meet these minimum requirements it may be possible to take into account evidence of Accreditation of Prior Experiential Learning (APEL) as an alternative method of meeting the programme's entry requirements. In such a case, appropriate references and records of employment might be presented to support the applicant's case for admission.
Fees and funding
UK & EU 2020 - 21
The tuition fee for 2020 entry to this postgraduate course is £6,500 for full-time UK/EU, Jersey, Guernsey and Isle of Man students.
For UK/EU, Jersey, Guernsey and Isle of Man students studying part time, the tuition fee for 2020 entry to this postgraduate course is £3,250 per year.
Postgraduate loans are available to help you pay for your master's course. Find out more about postgraduate funding opportunities.
International (non-EU) 2020 - 21
The tuition fee for 2020 entry to this postgraduate course is £12,750 for international students.
Due to immigration laws, international students on a Tier 4 visa must be studying full-time. For more information about visa requirements and short-term study visas, please visit the International Visa and Immigration pages.
More information about funding your studies is available on our International Fees and Funding page.
Tuition Fees
UK and EU 2020-21 £6,500

International 2020-21 £12,750
Alumni Scholarships
If you are continuing to postgraduate study directly after studying at undergraduate level with us, we offer a reduction in fees depending on the classification of degree you achieve.
If you are graduating from an undergraduate degree at York St John University this year you could be entitled to:
a 50% reduction in course fees if you achieve a 1st
a 35% reduction if you achieve a 2:1
a 20% reduction if you achieve a 2:2
These reductions apply to all York and London-based taught MA, MBA, MSc and MRes courses, except for Physiotherapy (Pre-registration) MSc, Occupational Therapy (Pre-registration) MSc and all PCGE courses.
All York St John University alumni are eligible for a 10% reduction on their postgraduate course fees regardless of when you graduated. The 10% alumni discount will not be added on top of these reductions.
Additional costs and financial support
COURSE-RELATED COSTS
Whilst studying for your degree, there may be additional costs related to your course. This may include purchasing personal equipment and stationery, books and optional field trips.
ACCOMMODATION AND LIVING COSTS
View our accommodation pages for detailed information on accommodation and living costs.
Apply for this course
You can apply directly to the course via our Apply Now links. Please select the variant of the course that you intend to undertake (e.g. full-time or part-time) as the link will take you to a customised form for the specific course. You will need to create a login and password and complete the online form. Please contact two referees in advance of submitting your application as an automated request will go out as soon as you submit, and your application will not be reviewed until both references are in place.
Applications for September 2020 entry must be submitted and completed by 5 October 2020.
More to explore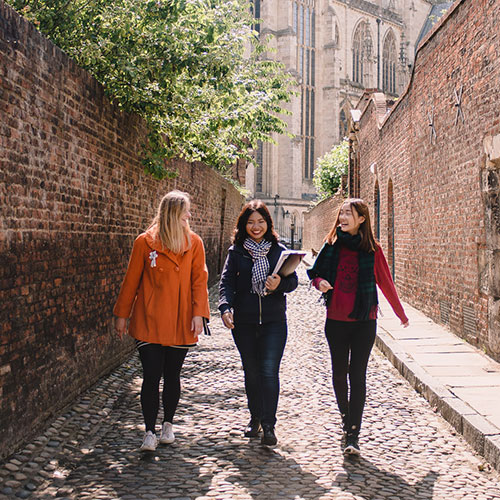 Your next steps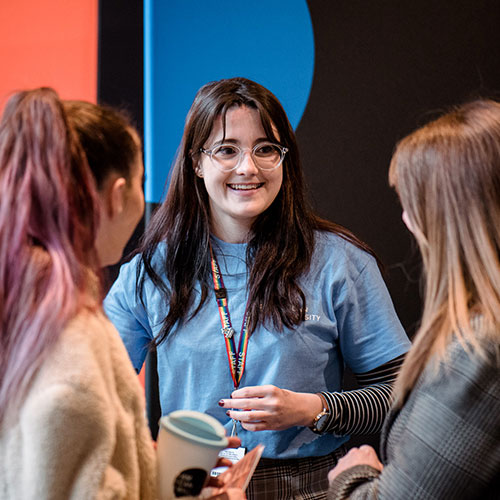 Visit us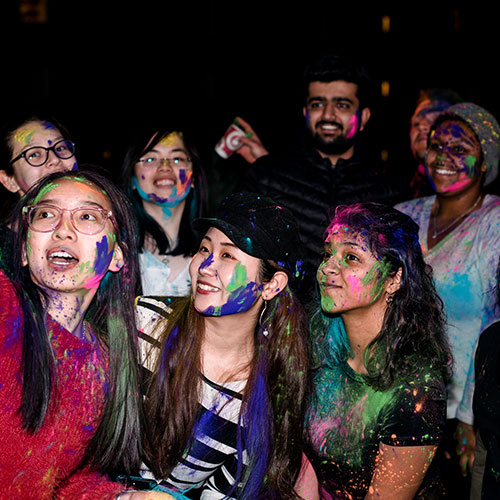 Student life