Theatre can transform lives, which is why this programme offers you the opportunity to combine a passion for theatre with a belief in social justice.
This exciting practice-based programme gives you the opportunity to develop advanced skills and knowledge in the use of theatre in participatory, community and social contexts. Through workshops, studio practice and community-based projects, you will develop compositional, reflective and research strategies to progress your portfolio of practice as both thinking and 'doing' practitioners.
York campus
Duration – 1 years full-time | 2 years part-time
Start date – September 2020
School – Performance & Media Production
Minimum Entry Requirements
2:2 undergraduate degree in a related subject

Interview and a brief presentation
Tuition Fees
UK and EU 2020-21 £6,500

International 2020-21 £12,750
Course overview
The freedom to place your own practice is at the centre of this Applied Theatre programme. Whilst our specialist modules provide you with the opportunity to develop new skills and techniques in different locations and contexts, the central focus will be on your individual practice.
Throughout the programme, you will develop your professional profile within the growing field of applied theatre, building on your existing skills and knowledge. You will do this by engaging with a range of applied and community-based projects which are run by York St John University.
This is central to the programme and includes workshop and project opportunities with established partners and locations in the wider community.
A particular focus of the programme is on working with mental health services in the area. We have an established relationship with local mental health service providers and our 'Converge' project works in partnership with the NHS to deliver courses in theatre and other arts. You will have the opportunity to run these courses and workshops for mental health users as part of your studies.
Course structure
Level 1
Modules
Explore and test the connections between theory and practice. You will examine the possibilities for generating and communicating knowledge through practice. Become a practitioner who can communicate research through practice.
This is an opportunity to build skills and interrogate the processes employed in applied and social theatre practice, particularly in terms of skills and knowledge of composition, facilitation and applied theatre making. You will be involved in making, composition, creating, facilitating, acting and responding.
On this module you will engage with the production of a significant work or body of works that represent the culmination of your skills, knowledge and creativity. Along with this body of practice you will develop reflective, critical and contextual work that articulates and communicates an understanding of your practice.
Entry requirements
Qualifications
Minimum Entry Requirements
2:2 undergraduate degree in a related subject

Interview and a brief presentation
Qualifications
Entry onto this postgraduate course requires a minimum of a 2:2 undergraduate degree in a related subject.
If your undergraduate degree is not in a related field but you have extensive experience of arts practice, your application will be considered.
International Students
If you're an international student, you'll need to demonstrate experience, or qualifications equivalent to those above.
If your first language is not English you must show evidence of English Language competence at IELTS level 6.0 (with no skill below 5.5) or equivalent.
DBS
For certain activities a Disclosure & Barring Service (DBS) check may be required (for instance if working in schools or with young people). It is your responsibility to obtain DBS checks as appropriate.
Interview and portfolio
Entry onto this postgraduate course is subject to attending an interview.
At interview you will be asked to give a presentation which will:
Demonstrate your readiness for graduate level practice
Show evidence of your engagement with critical thinking.
You will also be asked to complete a portfolio. This portfolio should show examples of previous and current theatre and performance practice.
We are happy to arrange interviews via Skype for overseas students.
APEL policy
If you can't meet these minimum requirements it may be possible to take into account evidence of Accreditation of Prior Experiential Learning (APEL) as an alternative method of meeting the programme's entry requirements. In such a case, appropriate references and records of employment might be presented to support the applicant's case for admission.
Fees and funding
UK & EU 2020 - 21
The tuition fee for 2020 entry to this postgraduate course is £6,500 for full-time UK/EU, Jersey, Guernsey and Isle of Man students.
For UK/EU, Jersey, Guernsey and Isle of Man students studying part time, the tuition fee for 2020 entry to this postgraduate course is £3,250 per year.
Postgraduate loans are available to help you pay for your master's course. Find out more about postgraduate funding opportunities.
International (non-EU) 2020 - 21
The tuition fee for 2020 entry to this postgraduate course is £12,750 for international students.
Due to immigration laws, international students on a Tier 4 visa must be studying full-time. For more information about visa requirements and short-term study visas, please visit the International Visa and Immigration pages.
More information about funding your studies is available on our International Fees and Funding page.
Tuition Fees
UK and EU 2020-21 £6,500

International 2020-21 £12,750
Alumni Scholarships
If you are continuing to postgraduate study directly after studying at undergraduate level with us, we offer a reduction in fees depending on the classification of degree you achieve.
If you are graduating from an undergraduate degree at York St John University this year you could be entitled to:
a 50% reduction in course fees if you achieve a 1st
a 35% reduction if you achieve a 2:1
a 20% reduction if you achieve a 2:2
These reductions apply to all York and London-based taught MA, MBA, MSc and MRes courses, except for Physiotherapy (Pre-registration) MSc, Occupational Therapy (Pre-registration) MSc and all PCGE courses.
All York St John University alumni are eligible for a 10% reduction on their postgraduate course fees regardless of when you graduated. The 10% alumni discount will not be added on top of these reductions.
Additional costs and financial support
COURSE-RELATED COSTS
Whilst studying for your degree, there may be additional costs related to your course. This may include purchasing personal equipment and stationery, books and optional field trips.
ACCOMMODATION AND LIVING COSTS
View our accommodation pages for detailed information on accommodation and living costs.
Apply for this course
You can apply directly to the course via our 'Apply Now' links. Please select the variant of the course that you intend to undertake (e.g. full-time or part-time) as the link will take you to a customised form for the specific course. You will need to create a login and password and complete the online form. Please contact two referees in advance of submitting your application as an automated request will go out as soon as you submit, and your application will not be reviewed until both references are in place.
More to explore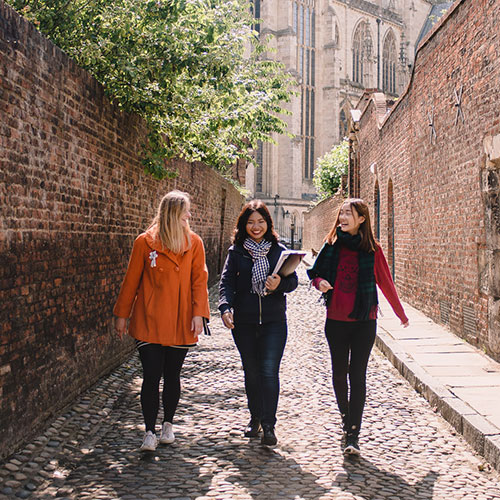 Your next steps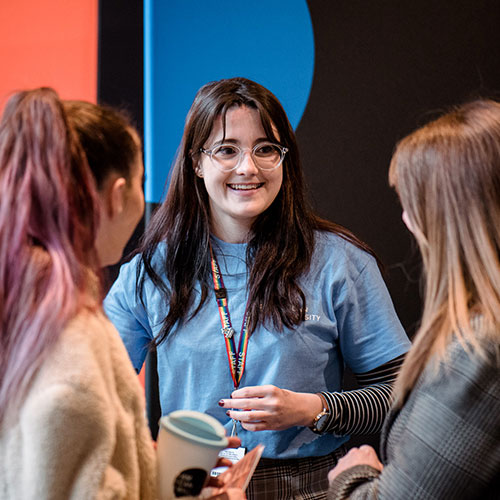 Visit us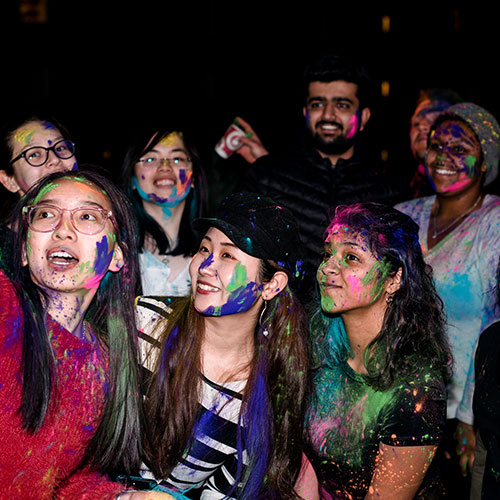 Student life