Postgraduate course
Contemporary Literature MA
Discover exciting new authors and challenge yourself to consider new ideas and concepts in recent writing.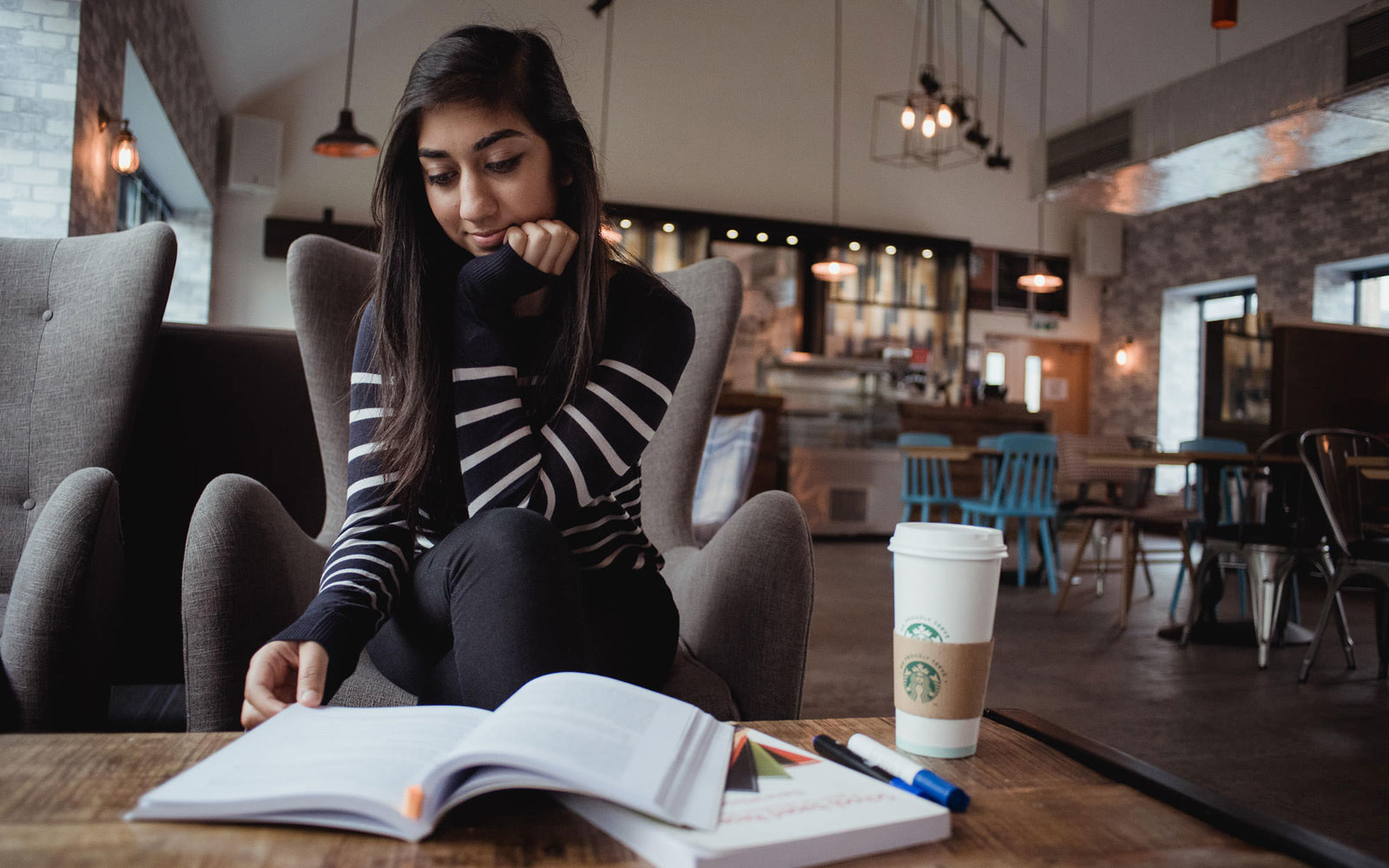 Contemporary literature is full of innovation, diversity and creativity and we explore this exciting field through a huge range of forms and genres. The texts and topics you study will reflect the most pressing debates informing writers and critics today.
Location – York campus
Duration – 1 year full-time | 2 years part-time
Start date – September 2019, September 2020
School – Humanities, Religion & Philosophy
Tuition Fees
UK and EU 2019-20 £5,000

International 2019-20 £12,750
Course overview
Learn about the complex relationships between texts, theory and contemporary debate. You will study everything from novels and poetry to memoirs and creative non-fiction, engaging with British, American and postcolonial contemporary writing.
York is a great place for book lovers. We take part in York Literature Festival every year – an event which has hosted Margaret Atwood, Michel Faber and many other famous literary names. Workshops, writing sessions and readings are as central to your learning as lectures and seminars.
Classes take place once a week for each module. You can study part-time (taking one module each term) or full-time (two modules each term). Classes are taught during the week and often take place in the early evening.
Want to find out more? Follow us on Twitter at @YSJLit and have a look at our blog: Words Matter.
Course structure
Modules include:
Theorising the Contemporary: Critical Perspectives (15 credits)
Form and Genre Now (15 credits)
Historicising the Contemporary (30 credits)
World, Globe, Literature (30 credits)
Speculative Bodies (15 credits)
Reflections on the Contemporary (15 credits)
Dissertation (60 credits)
Teaching and assessment
The aim of all our teaching is to help you become a better writer and literary critic, to challenge you to consider new ideas and concepts, and to support you in understanding the complex connections between literature, theory, and contemporary debates. The MA is taught by weekly two hour seminars for each module. You will have the opportunity to discuss the week's reading with your tutor and with the rest of the group, in a friendly and intellectually stimulating learning environment. We offer special writing workshops to help students make the transition to Postgraduate writing, and students also have the opportunity to work with the Royal Literary Fund Fellow.
You will encounter a range of assessment including essays, annotated bibliographies, reflective writing, and presentations. Assessment opportunities are designed to help you develop your skills as a writer, researcher, and as a literary critic, and also to help you prepare for future employment. Most modules are assessed by one piece of coursework (usually 5,000-6,000 words) and you will have the chance to discuss your ideas and get formative feedback throughout the term. The dissertation is the intellectual culmination of your Postgraduate experience. You will submit your dissertation proposal in January and work with your supervisor during the year, submitting your final piece (12,000 words) in August. This process helps you to become an independent researcher and you will be required to manage your own academic project.
Entry Requirements
Qualifications
UK/EU Students
Applicants should have an Undergraduate degree in this or a related subject, normally at 2:1 level or above.
International Students
International students will need to demonstrate that they have equivalent experience /qualifications as home students (ie the same entry criteria as above). If their first language is not English they must show evidence of English Language competence at IELTS level 6.0 (with no skill below 5.5) or equivalent.
APEL policy
If you can't meet these minimum requirments it may be possible to take into account evidence of Accreditation of Prior Experiential Learning (APEL) as an alternative method of meeting the programme's entry requirements. In such a case, appropriate references and records of employment might be presented to support the applicant's case for admission.
Terms and conditions
Our terms and conditions, policies and procedures contain important information about studying at York St John University. These can be accessed through our Admissions webpages.
Fees and funding
To study for a Postgraduate degree with us, you will need to pay tuition fees for your course. How much you pay will depend on whether you're a UK & EU student or an international (non-EU) student. Tuition fees are charged for each year of your course.
Tuition fees
UK & EU 2019 - 20
The tuition fee for 2019 entry to this postgraduate course is £5,000 for full-time UK/EU, Jersey, Guernsey and Isle of Man students.
For part-time options, see the Fees & Funding webpages for more information
Postgraduate Loan: A Postgraduate Loan is available to help you pay for your Master's course. Find out more about the Postgraduate Loan.
A 10% discount is applicable to all YSJU Alumni (subject to a minimum of 120 credits and achievement of a recognised award) undertaking PG level study (excludes PGCE).
International (non-EU) 2019 - 20
The tuition fee for 2019 entry to this Postgraduate course is £12,750 for international students.
Due to immigration laws, International Students on a Tier 4 visa must be studying full-time. For more information about Visa requirements and Short-term study visas, please visit the International Visa and Immigration webpages.
Apply for this course
You can apply directly to the course via our Apply Now links. Please select the variant of the course that you intend to undertake (e.g. full-time or part-time) as the link will take you to a customised form for the specific course. You will need to create a login and password and complete the online form. Please contact two referees in advance of submitting your application as an automated request will go out as soon as you submit, and your application will not be reviewed until both references are in place.
More to explore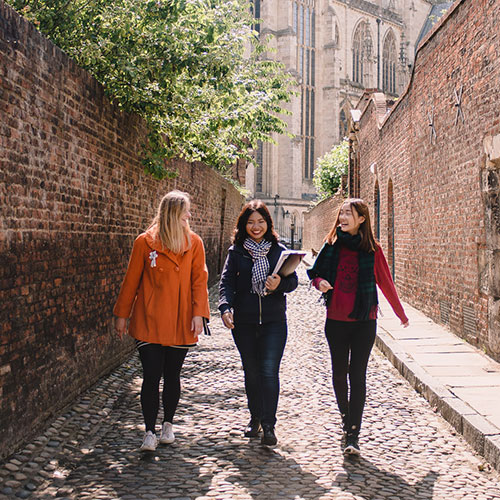 Your next steps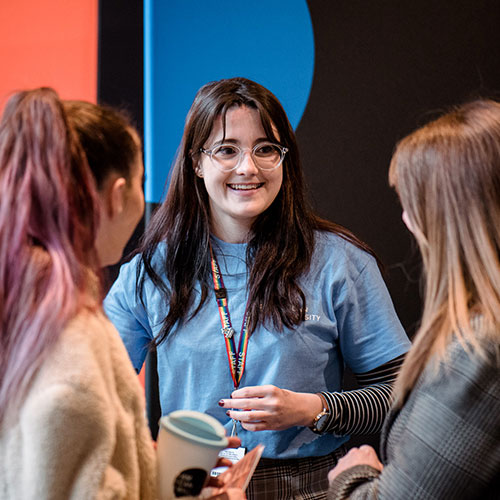 Visit us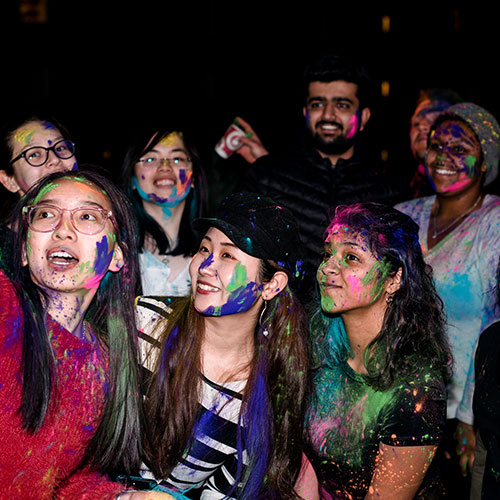 Student life