Unleash your creative potential and indulge in your passion for writing.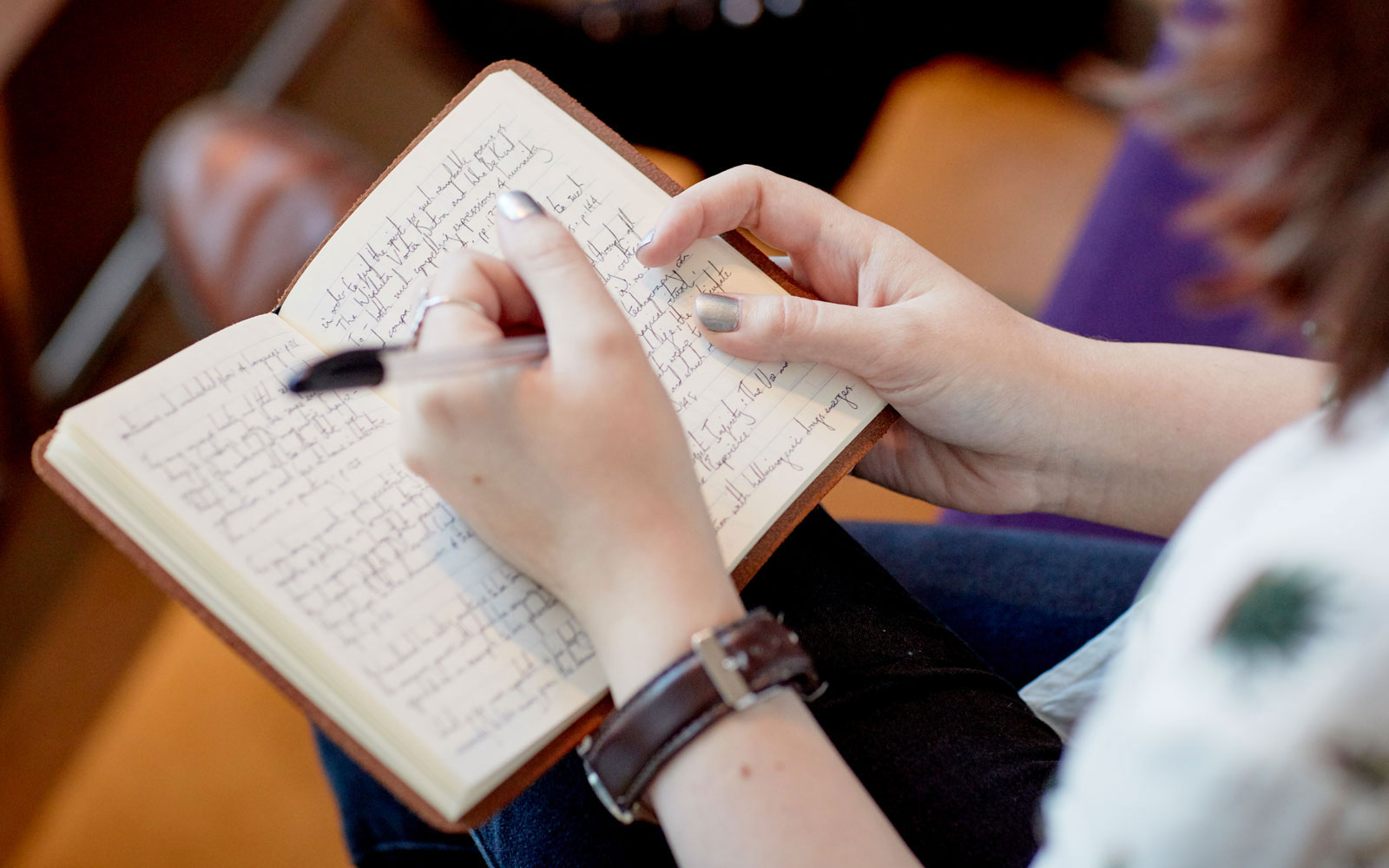 Our Creative Writing MA offers a distinctive and flexible pattern of study. This is ideal if you're looking to extend or develop your interests in creative writing. Taught by award-winning authors with specialisms in fiction, poetry, non-fiction and scriptwriting, you will learn the craft of creative writing whilst exploring the theory behind it.
Location – York campus
Duration – 1 year full-time | 2 years part-time
Start date – September 2019, September 2020
School – Humanities, Religion & Philosophy
Tuition Fees
UK and EU 2019-20 £5,000

International 2019-20 £12,750
Course overview
This programme offers a great opportunity to join our thriving literary community and grow your creative potential. You will develop your skills as a writer and explore the theory and practice of writing in the contemporary world through a combination of taught modules, independent study, writing and research.
You will have the opportunity to develop employability skills, work on a publication, and complete your own final project where you work on a longer portfolio in depth, supervised by a dedicated member of staff.
Modules offer a thematic approach and you may write in any form on any given course (you are not asked to pin down whether you are a 'poet' or a 'novelist'). There are also modules that develop your employability - these are ideal if you have an interest in either facilitating writing groups yourself, or learning how the publishing industry operates.
The portfolio project is an opportunity for independent and in-depth development of a writing project, supervised by a writer on the team, and supported by three workshops. The course is enhanced by a range of further opportunities including a writing retreat, an opportunity to meet with an agent/publisher/editor and a wealth of brilliant events through the York Literature Festival.
You will have the opportunity for one-to-one sessions with your tutors every term. The final project is independent and is a chance to invest in a project of your choice.
Course structure
Critical Approaches to Creative Writing (30 credits)
Writing the Voice (30 credits)
Writing in the World: Facilitation, Collaboration and Dissemination (30 credits)
Writing and the Environment (30 credits)
Genre and Audience (30 credits)
Tradition and Innovation (30 credits)
Project Portfolio (60 credits)
Entry Requirements
Qualifications
UK/EU Students
A minimum of 2:1 UG Hons degree in a related subject area such as Creative Writing, English Literature, Literature Studies, History, Media or Film Studies. (Though other subjects, such as sciences, will be considered – an interview might be required to ensure the applicant's suitability for the course).
A portfolio sample of Creative Writing (prose, poetry, script or a combination) of 1,000-2,000 words. In exceptional cases where an applicant has a relevant professional background but does not meet the degree requirements, we may consider the APEL route if the sample of writing is also very strong. In this instance we may also require an interview to ensure the applicant's suitability for the course.
International Students
International students will need to demonstrate that they have equivalent experience /qualifications as home students (ie the same entry criteria as above). If their first language is not English they must show evidence of English Language competence at IELTS level 6.0 (with no skill below 5.5) or equivalent.
Portfolio
You'll be required to produce a 1,000-2,000 word sample of Creative Writing.
Terms and conditions
Our terms and conditions, policies and procedures contain important information about studying at York St John University. These can be accessed through our Admissions webpages.
Teaching and assessment
You can study for the Creative Writing MA part-time over two years or full-time over one year. The year is organised over three terms, autumn, spring and summer, with the MA starting in the final week of September each year. There will be one module per term for part-time and two modules per term for full-time students. Sessions are typically taught 6.00pm - 8.00pm on Tuesday or Wednesday evenings.
Sessions are taught in small groups (typically 10 - 12) and are facilitated by an expert member of the writing team. The atmosphere is intended to support and nurture your writing practice. You will be introduced to a range of inspiring contemporary texts in a variety of forms and genres, from poetry to fiction and scripts. You will share work in progress with your group and take part in writing prompts and exercises intended to inspire you. You will also learn how to edit and perfect your work and prepare for submission or dissemination.
The final portfolio project is an opportunity for independent and in-depth development of a writing project, supervised by a writer on the team, and supported by three workshops. There will also be an opportunity to attend a residential writing retreat and meet with an industry professional such as an agent, editor or publisher.
Fees and funding
To study for a Postgraduate degree with us, you will need to pay tuition fees for your course. How much you pay will depend on whether you're a UK & EU student or an international (non-EU) student. Tuition fees are charged for each year of your course.
Tuition fees
UK & EU 2019 - 20
The tuition fee for 2019 entry to this postgraduate course is £5,000 for full-time UK/EU, Jersey, Guernsey and Isle of Man students.
For part-time options, see the Fees & Funding webpages for more information
Postgraduate Loan: A Postgraduate Loan is available to help you pay for your Master's course. Find out more about the Postgraduate Loan.
A 10% discount is applicable to all YSJU Alumni (subject to a minimum of 120 credits and achievement of a recognised award) undertaking PG level study (excludes PGCE).
International (non-EU) 2019 - 20
The tuition fee for 2019 entry to this Postgraduate course is £12,750 for international students.
Due to immigration laws, International Students on a Tier 4 visa must be studying full-time. For more information about Visa requirements and Short-term study visas, please visit the International Visa and Immigration webpages.
Apply for this course
You can apply directly to the course via our Apply Now links. Please select the variant of the course that you intend to undertake (e.g. full-time or part-time) as the link will take you to a customised form for the specific course. You will need to create a login and password and complete the online form. Please contact two referees in advance of submitting your application as an automated request will go out as soon as you submit, and your application will not be reviewed until both references are in place.
Applications are currently closed for this course. Applications will be open for 2020 applicants in November.
More to explore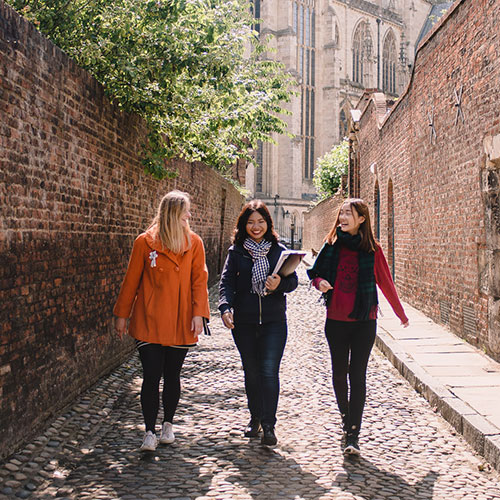 Your next steps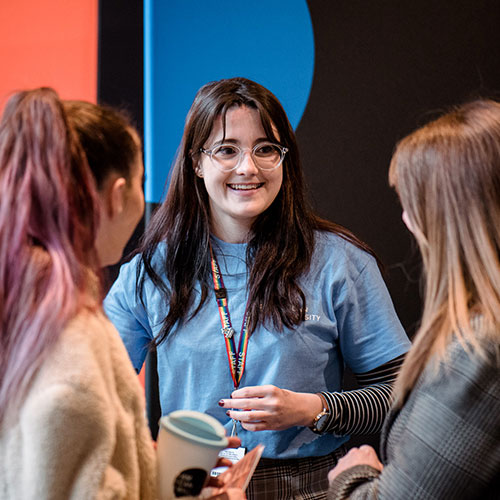 Visit us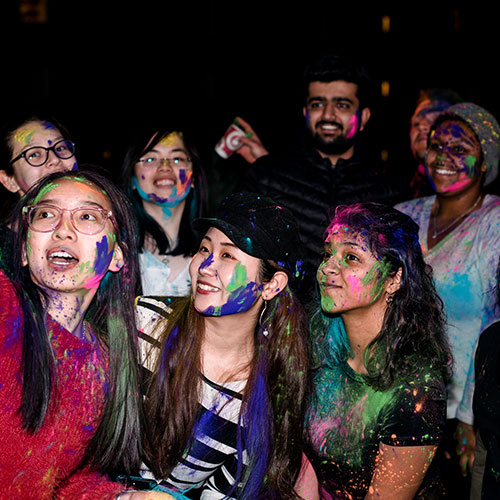 Student life