Immerse yourself in a dynamic, varied and challenging field of academic study, with the emphasis on the 20th and 21st centuries.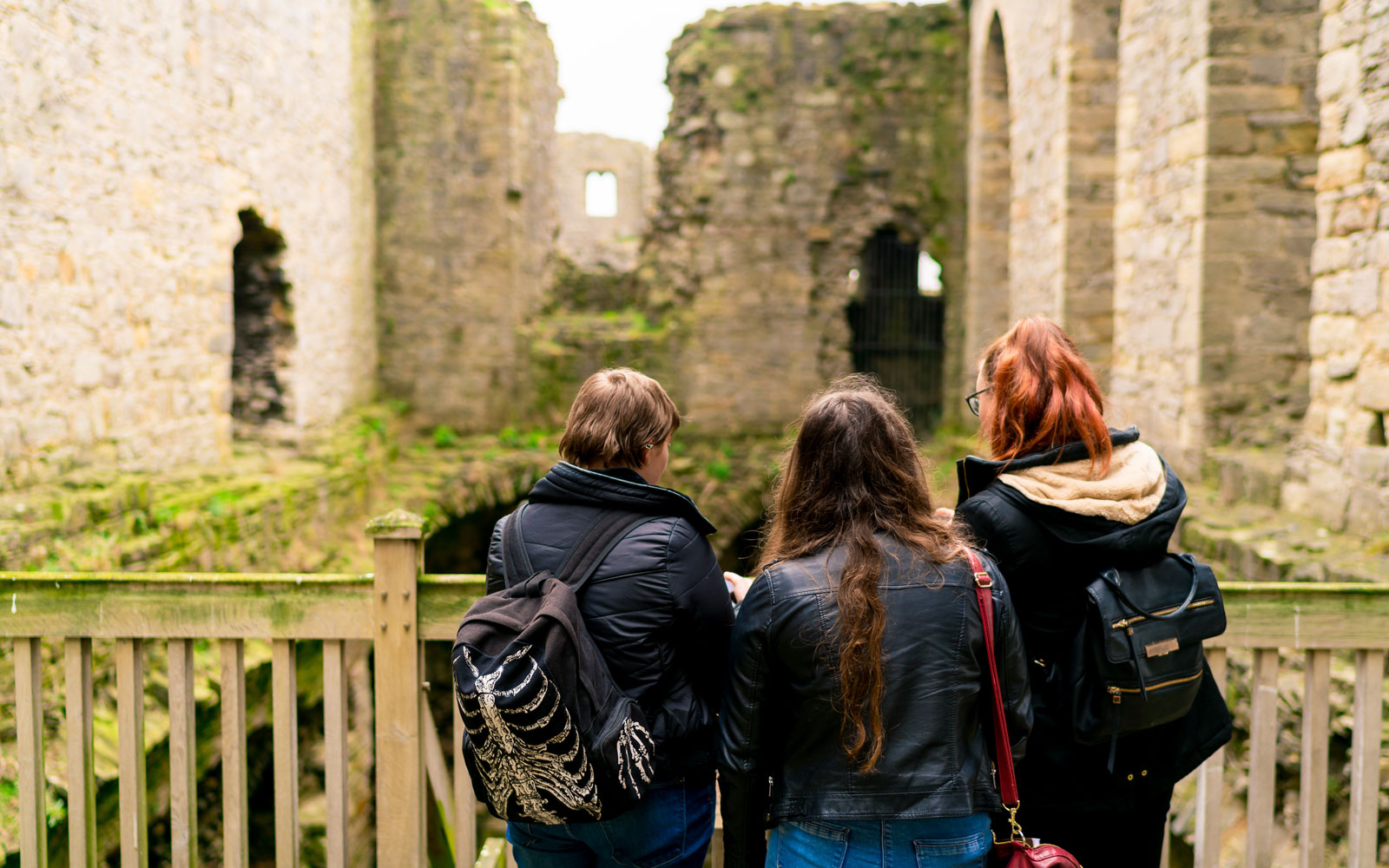 Events from these centuries will have repercussions for generations to come. Studying this field of history at an advanced level means deepening your understanding of the political structures and global processes shaping the world today. This makes the knowledge and awareness you gain on this programme valuable in a wide range of career contexts.
Location – York campus
Duration – 1 year full-time | 2 years part-time
Start date – September 2019, September 2020
School – Humanities, Religion & Philosophy
Tuition Fees
UK and EU 2020-21 £6,500

International 2020-21 £12,750
Course overview
Studying key topics like imperialism, postcolonialism and post-war threats to international security, you will gain an in-depth knowledge of a fascinating period in international history. Through an independent dissertation you will have the chance to choose your own specialism and focus on what interests you most. You will be taught by staff with a broad range of expertise and research interests in international history, in accordance with a philosophy that emphasises the development of students as practising historians.
We run a lively visiting guest lecture series, bringing new ideas and perspectives to your study. You will also have the chance to present your own work at forums and research conferences, building your confidence as a researcher and giving you transferable skills for the future.
You will study for the International History MA through a combination of taught modules, independent study, writing and research. Throughout the programme you will have the opportunity to emphasise your particular interests in international history through your choice of seminar and coursework assignments, and through the selection and development of an extended piece of independent research and critical writing on a topic of your choice.
Course structure
Level 1
Modules
This is an introductory module preparing you for study and research at master's level. It will introduce you to different approaches, methodologies and theories in historical practice. You will apply these throughout the programme, during your dissertation, and into further (PhD) study and research.
This module explores the relationship between people and power through the assessment of case studies. These will cover a range of different chronological, national or regional experiences, and will consider 'power' in a wider context.
This module introduces you to the creation and critical application of digital technologies to further historical scholarship and public history initiatives. You will consider the key theories and practice of Digital Humanities, especially as it relates to social and cultural history.
Social transformation involves many issues of controversy and contest in contemporary society, all of which have a long history encompassing ideas of struggle, subjugation, and (dis)enfranchisement. You will examine how and why social transformation has occurred, how and why societies have constructed impediments and barriers to social change, and how these barriers have been overcome.
On this module we analyse the experience of a post-1945 world which faced unprecedented threats to international security and even human survival. At the same time technological advance so reduced barriers to travel and communication that it became possible to speak of a 'global village'.
Through your research dissertation you will plan, research and write an independent dissertation. This will be written on a topic of specific interest to you within the broad field of History. Throughout the module you'll be supported by a supervisor who will meet with you on a one-to-one basis.
Teaching and assessment
You will experience an integrated mix of contact teaching, supported open learning and independent study. In the classroom you will take part in small seminar discussion groups and one-to-one tutorials with your lecturers. You will prepare for these sessions by examining specified bodies of relevant material, much of which will be made available via a Virtual Learning Environment - this will provide you with a shared launching point for discussion in the seminars.
All modules are taught in small three-hour student-led workshops. Selected students will be assigned tasks to prepare in advance of the workshops and then they will lead discussions on the topic. Time in each workshop will also be devoted to discussing student coursework and one-to-one tutorials will be offered. For the Research Dissertation, students are assigned an expert supervisor with whom they will meet regularly.
Entry requirements
Entry requirements
Applicants will normally require a first degree at 2:2 or above. Candidates who do not have a first degree in History will be required to have an interview. Candidates who do not have a first degree in History will be required to have an interview.
International students will need to demonstrate that they have equivalent experience /qualifications as home students (ie the same entry criteria as above). If their first language is not English they must show evidence of English Language competence at IELTS level 6.0 (with no skill below 5.5) or equivalent.
Where applicants do not meet the stated entry requirements above, it may be possible to take into account evidence of APEL as an alternative method of meeting the programme's entry requirements. In such a case, appropriate references and records of employment might be presented to support the applicant's case for admission.
Fees and funding
Tuition fees
The tuition fee for 2019 entry to this postgraduate course is £5,000 for full-time UK/EU, Jersey, Guernsey and Isle of Man students.
For part-time options, see the Fees & Funding webpages for more information
Postgraduate Loan: A Postgraduate Loan is available to help you pay for your Master's course. Find out more about the postgraduate loan.
A 10% discount is applicable to all YSJU Alumni (subject to a minimum of 120 credits and achievement of a recognised award) undertaking PG level study (excludes PGCE).
Tuition Fees
UK and EU 2020-21 £6,500 per year

International 2020-21 £12,750 per year
International (non-EU) 2019 - 20
The tuition fee for 2019 entry to this postgraduate course is £12,750 for international students.
Due to immigration laws, International Students on a Tier 4 visa must be studying full-time. For more information about Visa requirements and Short-term study visas, please visit the International Visa and Immigration webpages.
Application links
You can apply directly to the course via our Apply Now links. Please select the variant of the course that you intend to undertake (e.g. full-time or part-time) as the link will take you to a customised form for the specific course. You will need to create a login and password and complete the online form. Please contact two referees in advance of submitting your application as an automated request will go out as soon as you submit, and your application will not be reviewed until both references are in place.
More to explore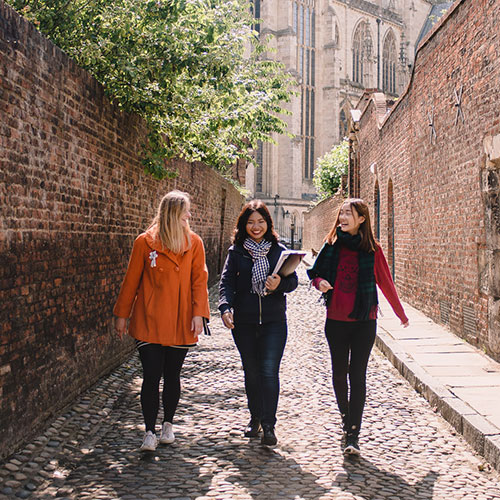 Your next steps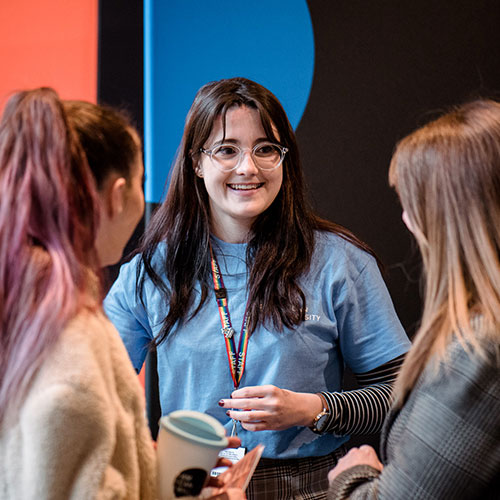 Visit us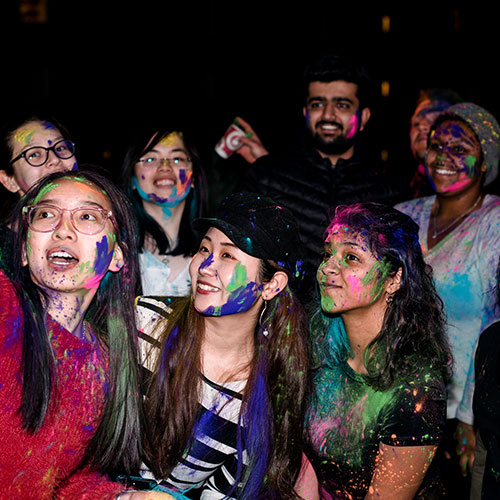 Student life