Explore new possibilities and applications for your photography within the contemporary visual arts landscape.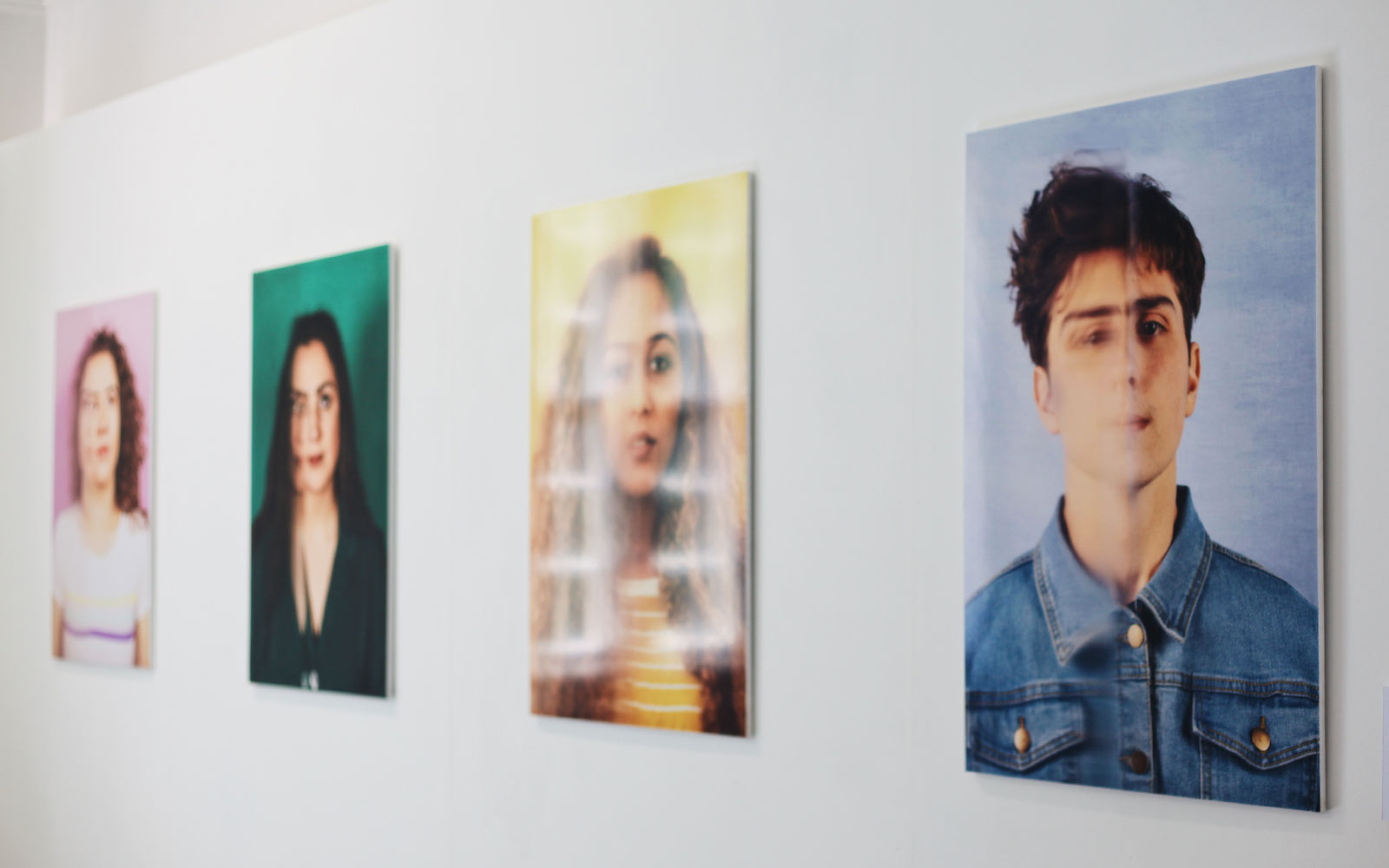 Whether your focus is digital, or traditional photography this course develops an advanced level of understanding across photographic processes, practice and theory, making it relevant to a range of professional, creative and research-based careers. Our Photography MA engages you thoughtfully and practically with the photographic medium and the wider professional industry.
Location – York campus
Start date – September 2019
School – Art, Design & Computer Science
Minimum Entry Requirements
2:1 or above in Photography or another related discipline

Interview You'll be invited to attend a interview to discuss your portfolio
Tuition Fees
UK and EU 2019-20 £6,500

International 2019-20 £12,750
Course overview
Our practice-led Photography MA will encourage you to expand and consolidate your interests, informing your creative direction and decision-making. Your growth as a photographer will be underpinned by work in the studio, and informed by specialist visual arts research.
You will work with others to inspire your own ideas. This includes partnering with established external professionals and completing collaborative research with students from different artistic disciplines. Access to industry-standard technology and visiting professionals will further enhance your learning.
We support you to develop your own approaches to specialisms that could include landscape, social engagement, and studio photography. Practical and critical thinking skills are enhanced through opportunities to take part in live projects, alongside studio-based research.
The course structure allows a focus on your specific areas of interest. You will undertake core and specialist projects interwoven with a critical studies. These skills will cultivate you as a well-rounded, versatile, creative professional photographer.
The programme is designed to meet the needs both of students who have recently finished undergraduate programmes in the UK/EU and internationally, alongside those who are returning to learning to enhance their existing photography experience.
Course structure
Modules include:
Material Intelligence (30 credits)
Specialist Expansive Studio Practice (30 credits)
Navigating and Locating Practice (30 credits)
Specialist Professional Practice (30 credits)
Masters Project (60 credits)
Teaching and assessment
Teaching is informed by our academics' in-depth knowledge of the subject and the application of best practice.
You will develop studio-based and experience-based learning, aimed at challenging the boundaries of your practice. You will have access industry standard facilities, teaching spaces, technologies and we encourage inter-disciplinary exchanges between analogue and digital cultures.

A range of teaching and learning strategies are used across the modules including:
workshop
studio sessions
seminar discussions
supervised projects
critical review
professional experiences
project work
Through an ongoing process of action, reflection and evaluation, and a collaborative approach to problem-solving you will expand your creative insight and confidence.

Formative assessment will be employed across the course through a range of tasks, projects and presentations. Summative assessment will take a variety of forms including presentations, portfolios, exhibitions and written work.
Entry requirements
Qualifications
Entry onto this Master's degree requires a minimum of a 2:1 undergraduate honours degree in a related discipline.
If your honours degree is not in Photography or a related discipline but you can provide a strong portfolio of visual work, your application will be considered.
If you're an international student, you'll need to demonstrate experience, or qualifications equivalent to those above.
If your first language is not English you must show evidence of English Language competence at IELTS level 6.0 or equivalent (with no skill below 5.5).
Interview
Applicants are also invited for interview.
At interview you will be asked to:
Provide a portfolio of visual work to discuss with the panel. This can be done digitally.
We are happy to arrange interviews via Skype for overseas students.
APEL policy
If you can't meet these minimum requirements it may be possible to take into account evidence of Accreditation of Prior Experiential Learning (APEL) as an alternative method of meeting the programme's entry requirements. In such a case, appropriate references and records of employment might be presented to support the applicant's case for admission.
Terms and conditions
Our terms and conditions, policies and procedures contain important information about studying at York St John University. These can be accessed through our Admissions webpages.
.
Fees and funding
To study for a Postgraduate degree with us, you will need to pay tuition fees for your course. How much you pay will depend on whether you're a UK & EU student or an international (non-EU) student. Tuition fees are charged for each year of your course.
Tuition fees
UK & EU 2019 - 20
The tuition fee for 2019 entry to this Postgraduate course is £6,500 for full-time UK/EU, Jersey, Guernsey and Isle of Man students.
Postgraduate Loan: A Postgraduate Loan is available to help you pay for your Master's course. Find out more on the Government website.
A 10% discount is applicable to all YSJ Alumni (subject to a minimum of 120 credits and achievement of a recognised award) undertaking PG level study (excludes PGCE).
International (non-EU) 2019 - 20
The tuition fee for 2019 entry to this postgraduate course is £12,750 for international students.
Due to immigration laws, International students on a Tier 4 visa must be studying full-time.
Apply for this course
You can apply directly to the course via our Apply Now links. Please select the variant of the course that you intend to undertake (e.g. full-time or part-time) as the link will take you to a customised form for the specific course. You will need to create a login and password and complete the online form. Please contact two referees in advance of submitting your application as an automated request will go out as soon as you submit, and your application will not be reviewed until both references are in place.
More to explore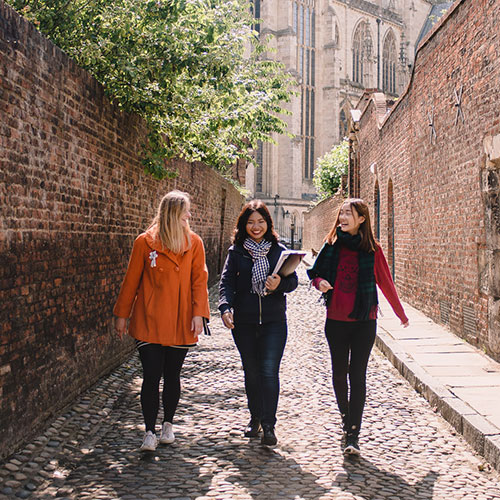 Your next steps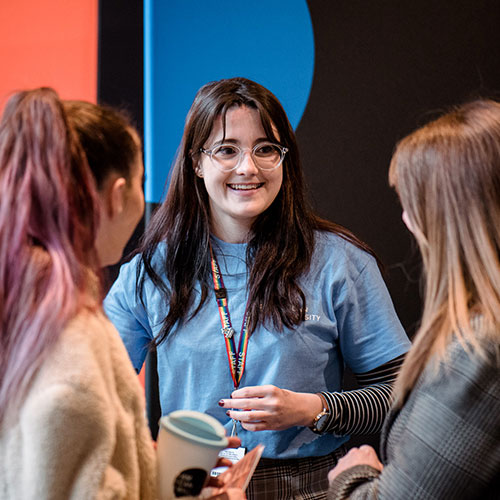 Visit us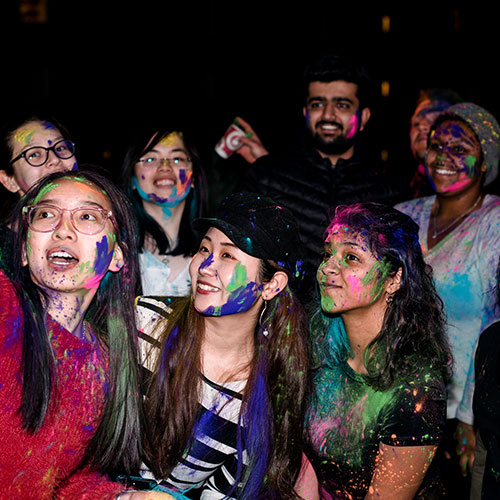 Student life