Postgraduate course
Virtual and Augmented Reality MA
Immerse yourself in the virtual world of augmented reality technologies.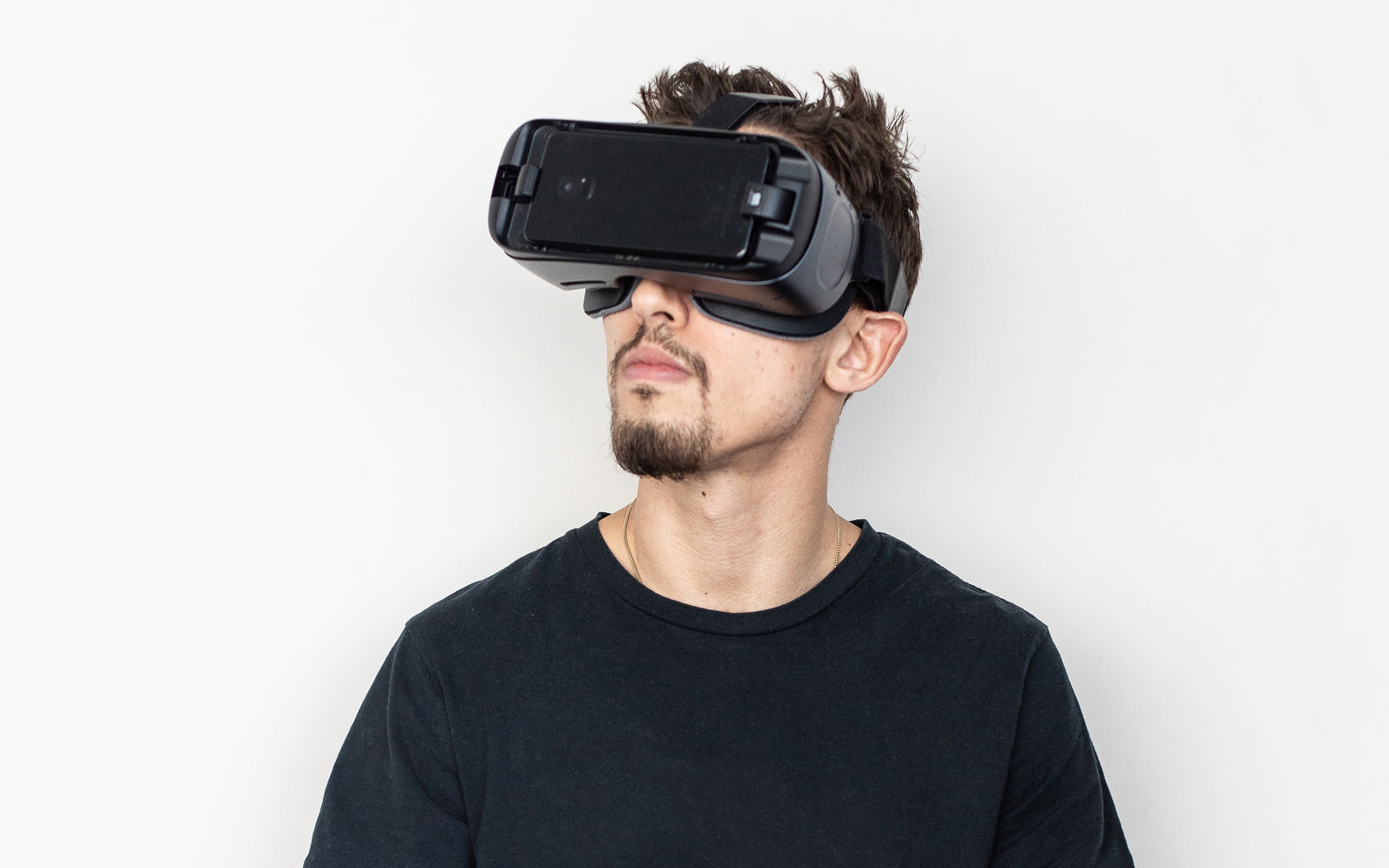 The rapidly growing industry of virtual and augmented reality allows creative professionals from diverse backgrounds to express themselves and design exciting new digital experiences. This specialist course equips you to join the next generation of digital creators in this emerging field.
Location – York campus
Duration – 1 year full time
Start date – September 2019, September 2020
School – Art, Design & Computer Science
Minimum Entry Requirements
2:2 in a related discipline

Interview You'll be invited to attend an interview and discuss your creative practice
Tuition Fees
UK and EU 2019-20 £6,500

International 2019-20 £12,750
Course overview
This course will teach you how to design digital experiences. You will develop the analytical and practical skills needed to explore your creative ideas and achieve new and innovative outcomes.
This course will teach you everything you need to know about virtual and augmented reality design. You will explore a number of media platforms using both wearable and handheld devices to craft new digital experiences for a range of industries. You will apply your creative talent and skills to sectors such as marketing, education, television, film, gaming and more.
You will learn how to take an entrepreneurial approach to your work, and understand how creative fields and business link together. The course will cover specific business modules, delivered by York Business School, so you can confidently pursue your career goals as specialised and highly skilled digital creative.
Course structure
Modules include:
Design Thinking (30 Credits)
Marketing Communication (15 Credits)
Strategic Brand Management (15 Credits)
Immersive Design (30 Credits)
Design Innovation Project: Virtual & Augmented Reality (30 Credits)
Major Project: Virtual & Augmented Reality (60 Credits)
Teaching and assessment
The programme has been designed to meet the needs of students who have just finished Undergraduate courses and those who are returning to learning.
We understand design as a practice-based discipline that also reflects upon itself. We want you to understand the interactive relationship between media and processes, between ideas and issues, and between designer and consumer with attention to critical and contextual discourse.
You will experience a range of teaching and learning strategies across the modules, including reflective, independent, collaborative and supported learning. You will benefit from workshops, visiting speakers, field visits, work-related learning, seminar discussions, supervised projects and supported online learning.
You will receive technical supervision to help your academic work and support you as you learn new skills.
Mock assessments and portfolio reviews will be employed throughout the course. Feedback will be given at key points during your studies to help you reflect and develop as a designer and prepare you for future modules.
Assessment will take a variety of forms including portfolio work, creative projects, presentation of visual works, research reports and case studies.
Entry requirements
Qualifications
Entry onto this Master's Degree requires a minimum of a 2:2 Undergraduate honours degree in a related discipline.
If your honours degree is not in a related discipline but you can provide a strong portfolio of visual work, your application will be considered.
If you're an international student, you'll need to demonstrate experience, or qualifications equivalent to those above.
If your first language is not English you must show evidence of English Language competence at IELTS level 6.0 or equivalent (with no skill below 5.5).
Interview
Applicants are also invited for interview.
At interview you will be asked to:
Provide a creative proposal for what you may wish to undertake during the course.
Present a portfolio of work that demonstrates your existing and current project work, creative practices and skills.
We are happy to arrange interviews via Skype for overseas students.
APEL policy
If you can't meet these minimum requirements it may be possible to take into account evidence of Accreditation of Prior Experiential Learning (APEL) as an alternative method of meeting the programme's entry requirements. In such a case, appropriate references and records of employment might be presented to support the applicant's case for admission.
Terms and conditions
Our terms and conditions, policies and procedures contain important information about studying at York St John University. These can be accessed through our Admissions webpages.
Fees and funding
To study for a Postgraduate degree with us, you will need to pay tuition fees for your course. How much you pay will depend on whether you're a UK & EU student or an international (non-EU) student. Tuition fees are charged for each year of your course.
Tuition fees
UK & EU 2019 - 20
The tuition fee for 2019 entry to this Postgraduate course is £6,500 for full-time UK/EU, Jersey, Guernsey and Isle of Man students.
Postgraduate Loan: A Postgraduate Loan is available to help you pay for your Master's course. Find out more on the Government website.
A 10% discount is applicable to all YSJ Alumni (subject to a minimum of 120 credits and achievement of a recognised award) undertaking PG level study (excludes PGCE).
International (non-EU) 2019 - 20
The tuition fee for 2019 entry to this postgraduate course is £12,750 for international students.
Due to immigration laws, International students on a Tier 4 visa must be studying full-time.
Apply for this course
You can apply directly to the course via our Apply Now links. You will need to create a login and password and complete the online form. Please contact two referees in advance of submitting your application as an automated request will go out as soon as you submit, and your application will not be reviewed until both references are in place.
More to explore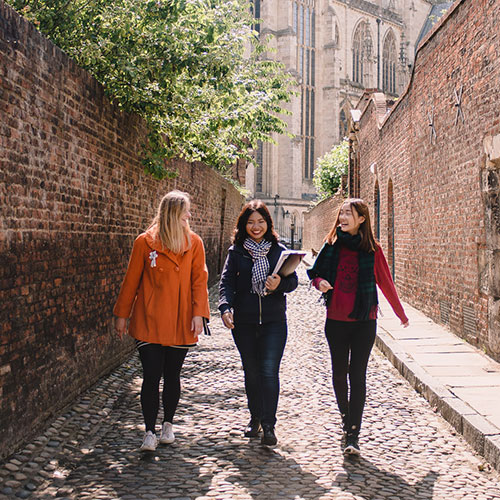 Your next steps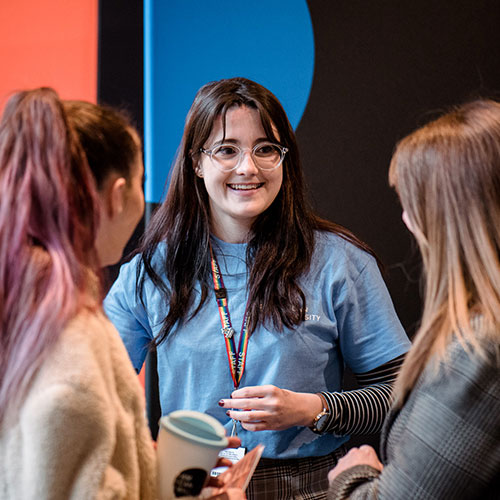 Visit us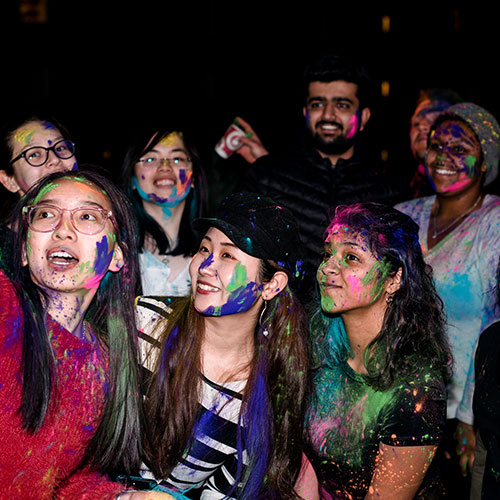 Student life