An innovative and challenging online programme to develop your capability as a highly effective leader.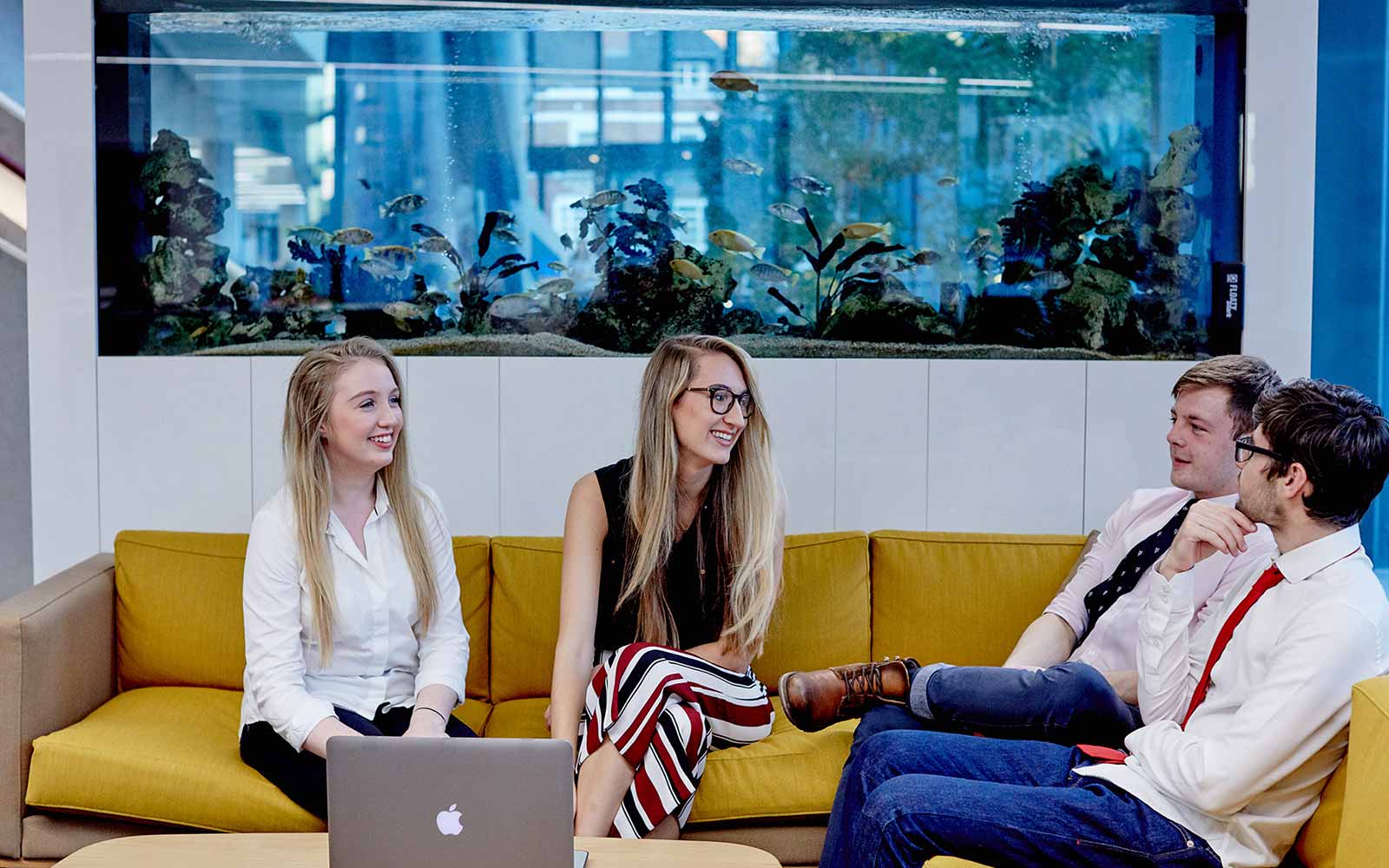 The York St John University Conversion MBA has been developed to meet the needs of the business leaders and managers of the future, as well as current business professionals who are looking to increase their skills, knowledge and capabilities.
Location – Online
Duration – 1 year part-time
Start date – September 2019
School – York Business School
Minimum Entry Requirements
2:2 Undergraduate degree

MA/MSc in a related business and/or management discipline
Tuition Fees
UK and EU £4,000

International £5,000
Course overview
Designed to meet the needs of busy professionals, this programme is supported by a range of tutorials and workshop sessions and will be facilitated by online learning and a range of either online or face-to-face workshops and tutorials. On this programme, you will be led through a single 60 credit module influenced by your professional development and practice.
The module will challenge you to reflect upon your experiences of applying previously taught theory to your practice-based learning and experiences.
This programme:
Develops a critical, reflective and integrated understanding of self in the context of business and develops your own professional practice as a responsible leader or manager.
Encourages you to apply key learned concepts to scenarios in order to improve personal and professional practice.
Develops and enhances your skills of lifelong learning and professional development in order to work as a critically reflexive practitioner.
Course structure
Teaching and assessment
The programme is designed to meet the needs of professional participants with appropriate current or recent work experience who wish to add a level of theory-based understanding to the knowledge they have gained professionally.
The programme delivery is based on principles of adult learning - recognising that participants are likely to bring a large amount of experience and knowledge to the group and can share this with each other.
By bringing together relevant academic theory (about leadership, innovation and change, organisations etc.) and practical experience, you can enhance your deep understanding of these elements and develop yourself as an individual and as a leader.
Entry requirements
Qualifications
Entry onto this MBA requires a minimum of a 2:2 Undergraduate honours degree plus an Postgraduate degree in a related business and/or management discipline.
If you're an international student, you'll need to demonstrate experience, or qualifications equivalent to those above.
If your first language is not English you must show evidence of English Language competence at IELTS level 6.0 or equivalent (with no skill below 5.5).
Experience
Entry onto this MBA will require you to evidence three years work experience, preferably with some experience in a leadership or managerial role.
Experience
Entry onto this MBA will require you to evidence three years work experience, preferably with some experience in a leadership or managerial role.
Terms and conditions
Our terms and conditions, policies and procedures contain important information about studying at York St John University. These can be accessed through our Admissions webpages.
Fees and funding
To study for a Postgraduate degree with us, you will need to pay tuition fees for your course. How much you pay will depend on whether you're a UK & EU student or an international (non-EU) student. Tuition fees are charged for each year of your course.
Tuition fees
The tuition fee for 2019 entry to this part-time postgraduate course is £4,000 for full-time UK/EU, Jersey, Guernsey and Isle of Man students.
Postgraduate Loan: A new Postgraduate Loan is now available to help you pay for your Master's course. Find out more about the postgraduate loan.
International (non-EU) 2019 - 20
The tuition fee for 2019 entry to this part-time postgraduate course is £5,000 for International (non EU) students.
Career outcomes
Completing an MBA with York Business School will enable you to enhance your skills and knowledge about your industry, and can offer additional benefits that will span the duration of your career.
An MBA can help you advance your career, especially at a managerial level. A study conducted by the Association of MBAs has shown that within one year of completing an MBA, 25% of survey respondents had climbed to senior management level within their careers. In the UK the mean salary of an MBA graduate was £86,225. In fact, for many top-ranking firms, having an MBA is a prerequisite for applying for senior-level positions.
As well as enhancing your CV, the MBA will give you the opportunity to develop your global management competencies, emotional intelligence and cultural awareness.
The programme will also enable you to improve your ability to work in diverse groups and teams and enhance your project management and decision-making capabilities, which is crucial when leading in business.
You might consider starting your own business. The leadership and negotiation skills you develop during your MBA, as well as your contacts and knowledge, will put you in a great position to take this leap. Our dedicated start-up programme Grad2Director is available alongside this programme free of charge. Through this you can work with our specialist team and apply for funding opportunities to start your own company. Our Grad2Freelancer programme is also available for those who wish to work on a freelance or consultancy basis.
Apply for this course
You can apply directly to the course via our Apply Now links. Please select the variant of the course that you intend to undertake (e.g. full-time or part-time) as the link will take you to a customised form for the specific course. You will need to create a login and password and complete the online form. Please contact two referees in advance of submitting your application as an automated request will go out as soon as you submit, and your application will not be reviewed until both references are in place.
More to explore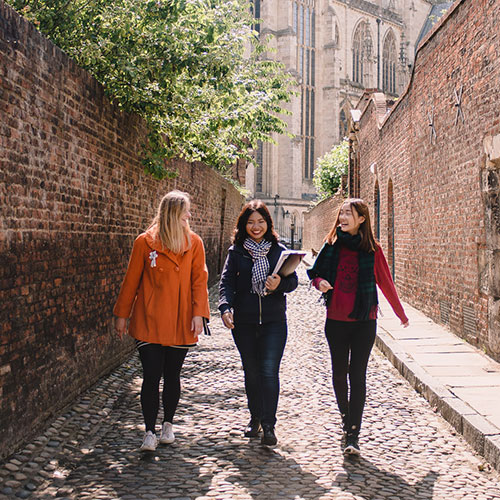 Your next steps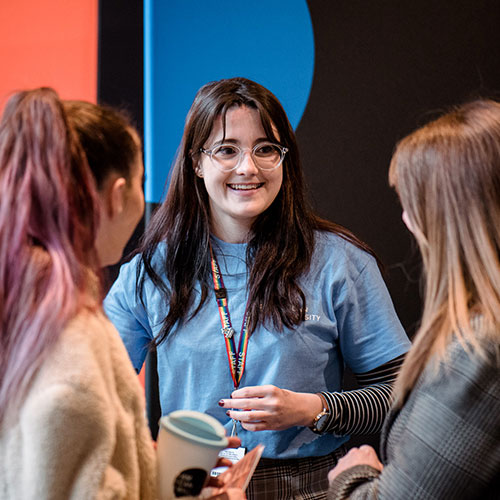 Visit us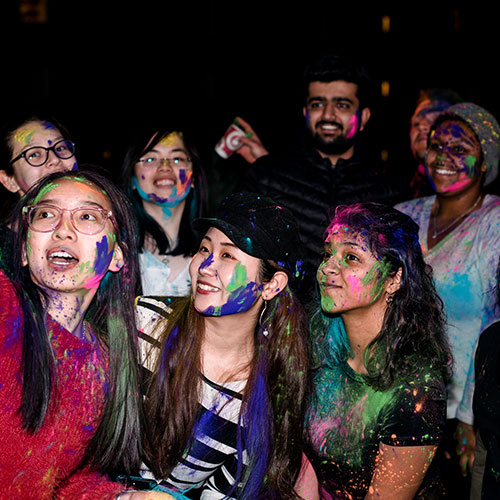 Student life