Learn the skills you need to thrive in the world of marketing and be central to business success.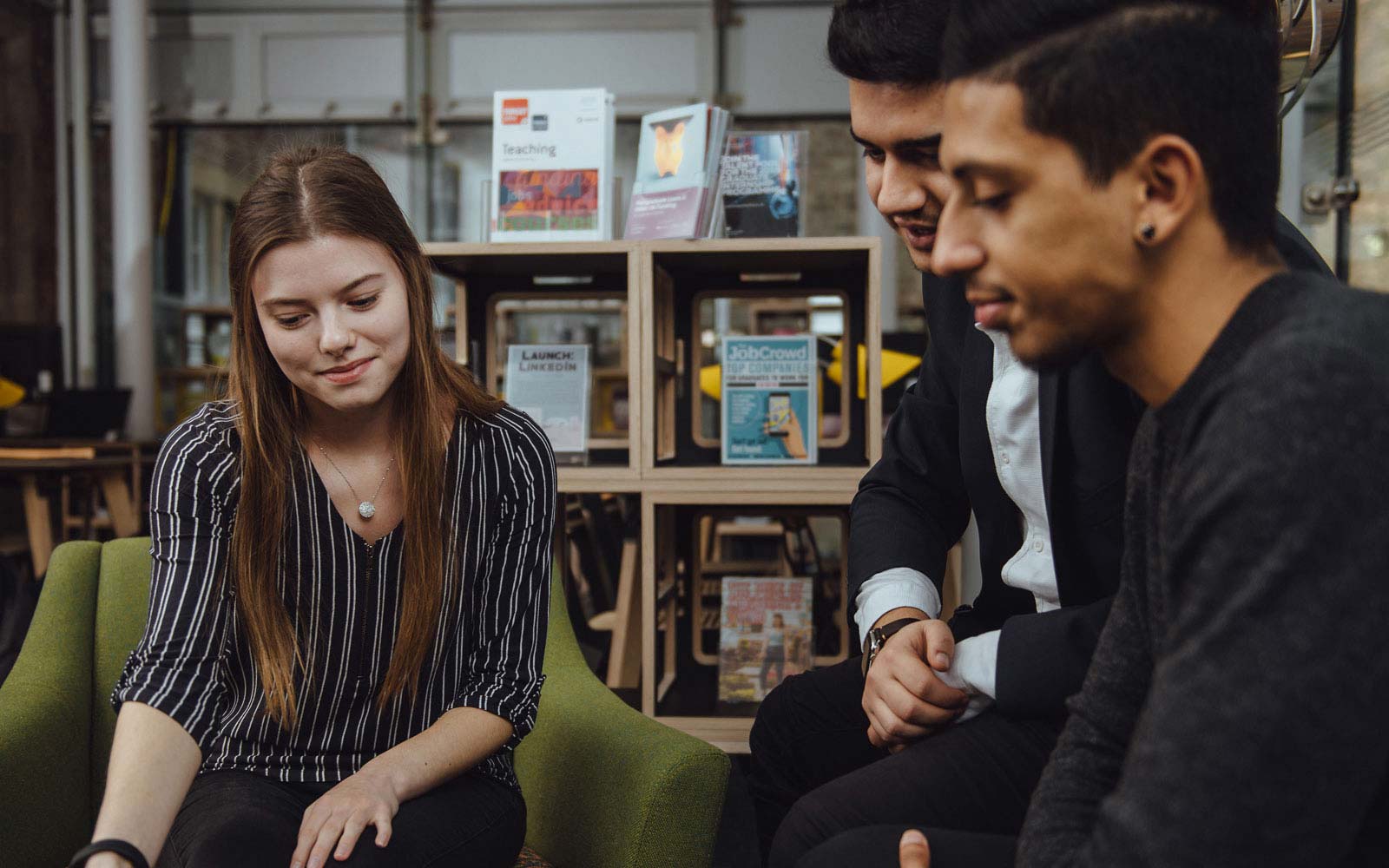 Develop your critical understanding and knowledge of marketing, with a focus on strategic marketing, brand management, consumer behaviour, marketing communications and digital marketing. Develop your leadership skills and your individual and organisational potential. This course teaches you key theories, tools and techniques and how to apply them.
Subject to final approval
Location – York campus
Duration – 1 years full-time
Start date – January 2020, September 2019
School – York Business School
Minimum Entry Requirements
2:2 Undergraduate degree from a UK or NARIC listed institution

Experience current or recent work experience in a related discipline
Tuition Fees
UK and EU 2019-20 £6,500

International 2019-20 £12,750
Course overview
The Marketing MSc brings together relevant contemporary academic theory and research with a practical understanding of activities within organisations. You will develop an integrated and critically aware understanding of management in the context of contemporary business and marketing issues.
A distinctive element of the programme is the opportunity to gain professional accreditation from the Chartered Management Institute (CMI) alongside the academic award.
This programme:
Enables you to develop a sound understanding of the skills necessary to succeed in various organisations.
Develops responsible and ethical managers.
Supports the development of international marketing skills.
Uses assessment methods which mirror organisation-based activities.
Provides a supportive platform for critical reflection through the application of academic theories to real work situations.
Will give you excellent personal and academic support. You will be allocated an academic tutor to support you throughout the programme.
Course structure
Modules include:
Researching Contemporary Business Issues (15 credits)
Perspectives on Sustainable Business (15 credits)
Marketing Communications (15 credits)
Strategic Marketing Planning (15 credits)
Data Analytics and the Blockchain (15 credits)
The Psychology of Marketing (15 credits)
Digital and Interactive Marketing (15 credits)
Strategic Brand Management (15 credits)
Capstone Project (60 credits)
Teaching and assessment
A range of assessment tools are used including presentations, critical essays, portfolios and reflective journals and case study work. Each module tutor will provide opportunities for formative assessment feedback to inform your work prior to submission.
You will receive detailed feedback on assessments to help you develop and continuously improve your performance. Advice will be provided in relation to development, further areas for research and guidance on how to enhance your subject knowledge.
You will receive study support including academic writing and research skills to enhance employability and career development in the field of business management.
Entry requirements
Qualifications
Entry onto this Master's Degree requires a minimum of a 2:2 Undergraduate honours degree in a related discipline from a UK or NARIC listed institution.
If your honours degree is not in a related discipline but you can demonstrate extensive professional experience in the subject, your application will be considered.
If you're an international student, you'll need to demonstrate experience, or qualifications equivalent to those above.
If your first language is not English you must show evidence of English Language competence at IELTS level 6.0 or equivalent (with no skill below 5.5).
Experience
Entry onto this Master's Degree will require you to demonstrate current or recent work experience. This will enable you to fully engage with the course.
APEL policy
If you can't meet these minimum requirments it may be possible to take into account evidence of Accreditation of Prior Experiential Learning (APEL) as an alternative method of meeting the programme's entry requirements. In such a case, appropriate references and records of employment might be presented to support the applicant's case for admission.
Terms and conditions
Our terms and conditions, policies and procedures contain important information about studying at York St John University. These can be accessed through our Admissions webpages.
Career outcomes
Our staff and students are ambitious. We work together to develop learners as creative-thinking global citizens equipped to secure highly skilled employment. We're proud to be in the top 25 universities in the country for employment. (DLHE 2017)
At York Business School the number of graduates in employment or further study six months after graduating in 2017 was 94.8% and this has increased every year for the past two years. Graduates in professional or managerial jobs or further study was 67.5% and this has also increased.
Innovative, specialist modules such as Data Analytics and the Blockchain will give you the industry-ready, transferable skills needed for a competitive edge in the marketplace.
The programme will enable you to improve your ability to work in diverse groups and teams and enhance your project management and decision-making capabilities, which is crucial when leading in business.
You might consider starting your own business. The leadership and negotiation skills you develop during your MSc, as well as your contacts and knowledge, will put you in a great position to take this leap. Our dedicated start-up programme Grad2Director is available alongside this programme. This lets you work with our specialist team and apply for funding opportunities to start your own company. The Grad2Freelancer programme is also available for those who wish to work on a freelance or consultancy basis.
The course could also lead you to undertake further Postgraduate study through an MPhil or PhD.
More to explore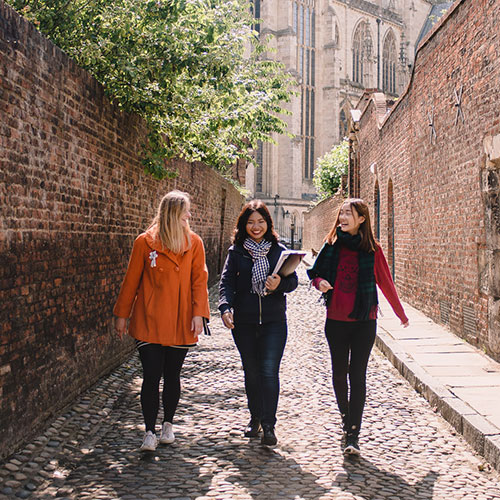 Your next steps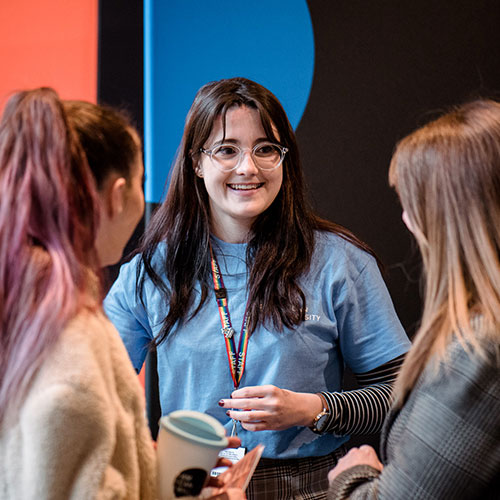 Visit us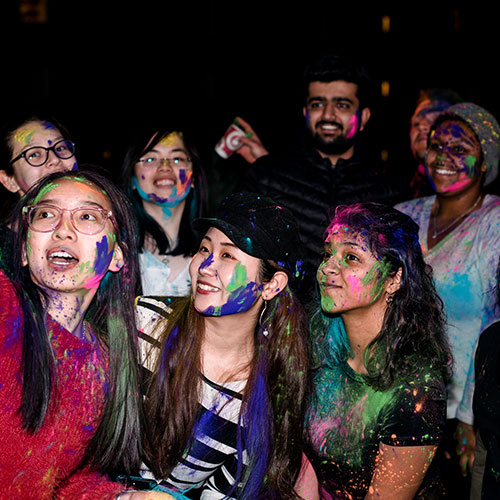 Student life