Postgraduate online course
Study entirely online for an MSc delivered in partnership with 2020 Project Management.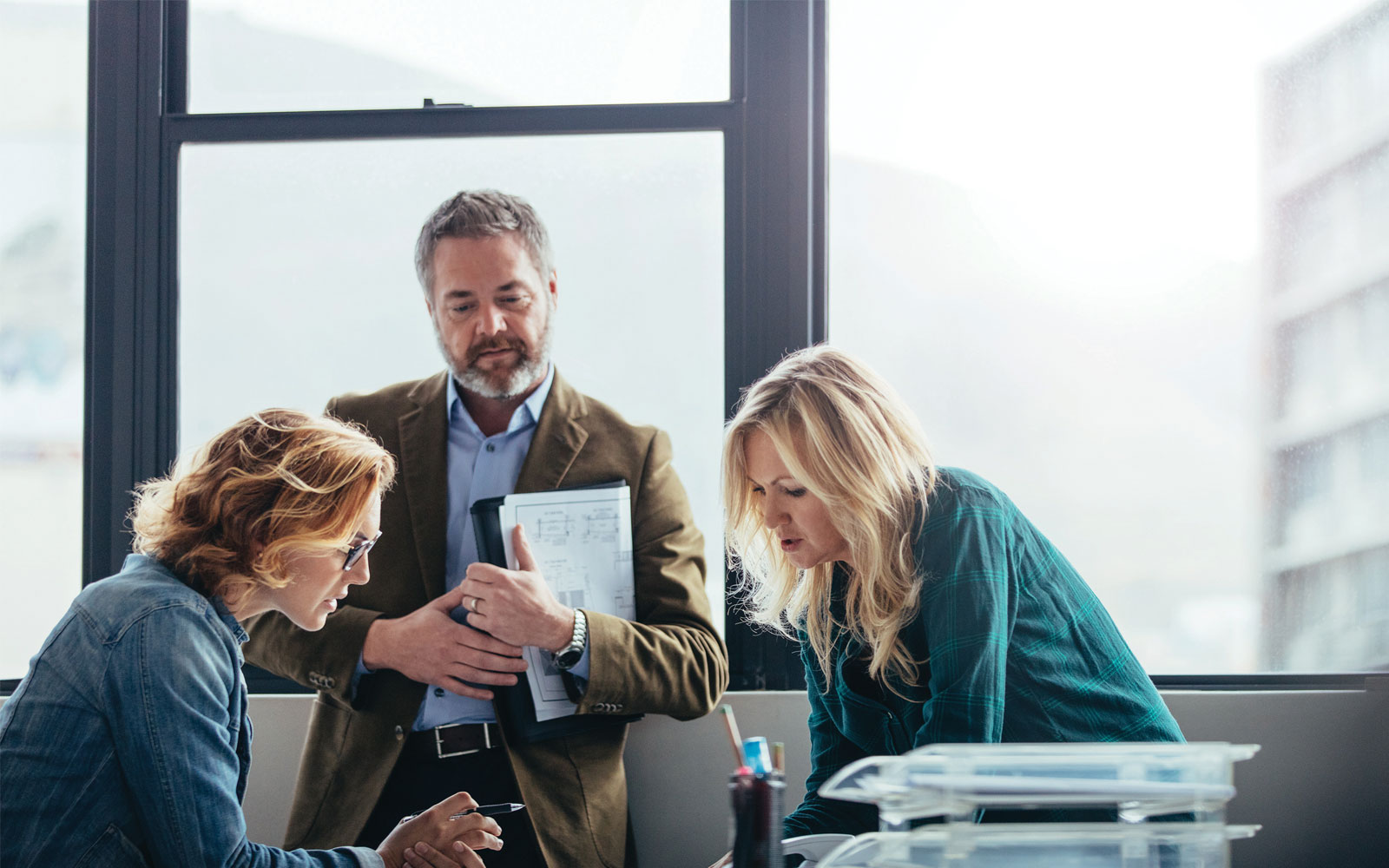 The York Business School MSc in Project Management is designed to develop your academic skills in modelling and evaluating the process of project management, allowing you to develop strategic and practical approaches in a wide variety of business environments. You will gain a broad understanding of the principles and practice of project management and the tools and techniques required to contribute to business effectiveness.
Location – Online
Duration – 2 years part time | 3 years part time
Start date – January 2020
School – York Business School
Minimum Entry Requirements
2:2 Undergraduate degree from a UK or NARIC listed institution

Experience current or recent work experience
Tuition Fees
UK and EU 2020-21 £8,000

International 2020-21 £8,000
Course overview
This programme will be delivered online. This online initiative recognises trends towards independent ways of learning and virtual forms of communicating, whilst maintaining the known benefits of sharing and disseminating experience in a group. Consequently, much of the learning is developed through the establishment of online collaborative learning communities of programme participants and tutors and you will become part of that community of learning. The learning will be led by a joint team from both York Business School and 20/20 to ensure that students are learning the most up-to-date, innovative project management solutions and in-depth, critical academic concepts.
This programme has been uniquely designed in partnership with 20/20 - the largest independent provider of project management training courses in the UK. They provide project management training solutions for companies and individuals across the UK. The client list includes British Petroleum, EDF Energy and The Ministry of Defence. This unique partnership of an academic institution and a leading project management, business and leadership training and consulting company offers students the opportunity to study both the in-depth academic content and the innovative and effective project management solutions used by some of the UK's largest companies.
The programme is international in its design and engages with themes on an international basis. Many different cultural contexts will be utilised to help provide the setting for discussions. The distance learning element provides opportunities to grow global networks virtually, as well as creating an environment for cross cultural peer to peer learning.
We will provide you with a broad knowledge of strategic and operational processes and techniques associated with project management. The programme offers opportunities to explore and evaluate key theories of project management, bringing together relevant contemporary academic theory, research and concepts as well as encouraging creative and innovative thinking. You will explore issues that have a significant impact within organisations by working with others and building on both their experiences and your own. Your understanding is developed around the key skills, processes and practices of project management. Solutions to real problems are suggested, discussed and analysed within the learning community with the support of tutors and fellow learners.
Special features of the programme include:
Flexible approach to enable you to make the best use of your time
Online lectures, specially tailored to help you develop your critical thinking and innovative skills
Input from experienced managers and professionals
Assessment methods used to mirror organisational based activities
Provides a supportive platform for critical reflection, through reflecting on the application of academic theories to real work situations
Participation in active and supportive forums drawing on practical expertise
Course structure
This programme will be delivered online. The programme is designed to be roll-on and, to facilitate this, the taught modules are delivered in a linear order and students may commence the programme in October and January.
If you choose to study the two year, part time option you will study two modules per semester. Choosing the three year option will mean you study just one module per semester.
Modules
This module provides an overview of the key concepts and strategies of project management as well as examining the project environment and its impacts on project success. It introduces the various methodologies and frameworks that can be adopted to best suit the nature of the proposed project including the processes involved in the definition and planning of a project. as well as the various project lifecycle approaches. An important aspect to the module is the consideration of sustainability practices and how these are often at odds with the traditional triple constraints. The role of the professional associations in this emerging discipline will also be examined.
In this module you will explore the key theories and principles of strategic project management as well as evaluating the importance of robust governance. The module will evaluate the underpinning change management theory and its relationship with delivering strategic projects. Consideration is given to the importance of decision-making throughout the project lifecycle as well as the selection of projects in order to ensure a balanced portfolio. The module will examine the crucial role of the business case in providing the rationale and identification of the benefits to be realised, as well as consideration of the use of PMOs as a strategic tool. An important aspect of the module is the consideration of regulatory aspects and the underpinning quality management and assurance.
This module examines the process of risk management and the underlying psychology that impacts on our approach to project risk, giving consideration to both threats and opportunities and how they may impact on the objectives. It will differentiate between risks and hazards, and evaluate the potential sources of risk together with the various tools and techniques used to identify and analyse project risk exposure. It will also provide an overview of probability theory and how this is affected by multiple risk occurrence. The module will further consider the risk response mechanisms available to the project manager and the importance of contingency in this process.
In this module you will explore leadership theories and how these relate to effective project team development. With a focus on the challenges encountered as a result of individual and group behaviours, this module will consider social and organisational psychology and will also consider the principles of ethics in relation to the management of projects. It will analyse the role of conflict management and critically appraise the management strategies often adopted. The importance of appropriate project communication will also be addressed, both within the project team as well as with the wider stakeholder environment and it will examine how effective engagement with all stakeholders can contribute to overall project success.
An important aspect to any project is planning and this module provides an overview of the key planning processes, focusing on scheduling and network diagrams together with critical path analysis. It will address the important role of estimation in project planning, in particular, the pitfalls and risks. It will also consider the challenges of effective resource allocation including ongoing management through levelling and smoothing. It will further examine the crucial role of monitoring and control throughout the project lifecycle.
This module provides an overview of the commercial management of projects. It will evaluate the financial appraisal techniques and consider the potential sources of funding which allow for effective project budgeting. It will also analyse the approaches to procurement including tendering and provider selection, and ultimately, the contracting strategy. The module will also consider the potential issues that may be faced and the legal recourse available to the project manager including dispute resolution.
The Capstone Project is designed to build on your learning throughout the programme and affords an opportunity to demonstrate its application to a current project management issue. By undertaking an independent investigation project, students will be required to develop an advanced ability to define, research and analyse a topic of their choice in order to identify potential solutions and reach evidence-based conclusions. You can opt to undertake your project either as an academic dissertation or an applied business consultancy.
Teaching and assessment
The programme delivery is based on principles of adult learning, recognising that participants are likely to bring a large amount of experience and knowledge to the group, and can share this with each other. The style of the programme is participative, and resources for learning explicitly include the knowledge, experience and skills of all participants and staff.
All modules are delivered utilising a range of online teaching, learning and assessment strategies including online video lectures, discussion forums and tutorials. All modules are assessed through a programme of work undertaken whilst studying for the MSc. Video lectures and associated learning materials are used as a foundation for discussion in online forums.
A range of assessment tools are used including reports, critical essays, portfolios and video presentations. Each module tutor will provide opportunities for formative assessment feedback to inform your work prior to submission. You will receive detailed feedback on assessment to help you develop and continuously improve your performance whilst on the programme. Advice will be provided in relation to development, further areas for research and guidance on how to enhance your subject knowledge.
Some participants may not have been engaged in formal education for some time and may never have studied social sciences at Postgraduate level: support with study skills, conventions of academic analysis and writing will be available for you from the first module, and will continue throughout the programme to ensure that students gain the most from their studies.
Entry requirements
Qualifications
Minimum Entry Requirements
2:2 Undergraduate degree from a UK or NARIC listed institution

Experience current or recent work experience
Experience
Current or recent work experience (within the last two years) is required to enable you to contribute to the programme.
International Students
If your first language is not English, you need to take an IELTS test or an equivalent qualification accepted by the University.
Accredited Prior Learning
If you do not have traditional qualifications, you may be eligible for entry on the basis of Accredited Prior (Experiential) Learning (APL/APEL). We also consider applications for entry with advanced standing.
Terms and conditions
Our terms and conditions, policies and procedures contain important information about studying at York St John University. These can be accessed through our Admissions webpages.
FAQS
Will I have a dedicated tutor I can speak to about my work? How will I communicate with them?
There will be a module coordinator for each of the six core modules as well as a practitioner tutor. They are available to support you throughout your course and you will be able to find their contact details on the module page of the learning platform (Moodle).
Will I have the chance to discuss the work with other students on the course?
Yes, we strongly encourage you to engage with your fellow students as this can be supportive of your learning. There are online forums where you will discuss activities and topics as you progress through your modules. We also hold online tutorial sessions where you can speak with your tutor and peers.
What form will the learning materials take? (eg webinars, presentations)
All our presentations are accompanied by an audio commentary and downloadable script, to aid notetaking. To support your core learning materials there are a number of videos providing insight from experienced practitioners who discuss their projects.
How will I access the reading material?
Each module will provide a suggested reading list and all of the items are available online through our Library service portal (ILS). In addition to the e-books, you will also benefit from access to our substantial online journal collection.
How will I be assessed?
You will submit one piece of written coursework per module which will assess the key learning objectives of each module. Activities and exercises undertaken within the modules are designed to support your learning and you will be offered ongoing feedback on your progress.
How much time will I need to spend on each module?
As a guide, you will probably need to spend around 200 hours per module (around 20 hrs per week) although this may vary depending on your level of knowledge and/or experience in the areas covered. This will include independent study, online tutorials and coursework completion.
How flexible can the working patterns be? To what extent can you work at your own pace?
We are conscious that many people juggle full-time work with their studies and therefore our online course offer as much flexibility as possible. Each module comprises 10 topics which can worked through at a pace to suit you. The only set deadline is the end of module assignment.
Will I have a graduation ceremony?
Yes, absolutely. You will have the opportunity to graduate in the stunning surroundings of York Minster. Our graduation ceremony takes place each November and is live streamed via our YSJU events Facebook page or through our YouTube channel. You'll also receive a free, personalised StageClip of your special moment on stage.
Fees and funding
To study for a Postgraduate degree with us, you will need to pay tuition fees for your course. How much you pay will depend on whether you're a UK & EU student or an international (non-EU) student. Tuition fees are charged for each year of your course. This course is delivered online.
Additional Costs
You will need to consider the additional costs associated with postgraduate study. These may include purchasing personal equipment and stationery and books.
Core texts and academic journals can be accessed electronically via our library services once you have enrolled on the programme.
Tuition Fees
UK and EU 2020-21 £8,000 per year

International 2020-21 £8,000 per year
Alumni discount
If you are a graduate of York St John University, you are eligible for up to 10% off the cost of your tuition fees.
Apply for this course
You can apply directly to the course via our 'Apply Now' links. Please select the variant of the course that you intend to undertake (e.g. full-time or part-time) as the link will take you to a customised form for the specific course. You will need to create a login and password and complete the online form. Please contact two referees in advance of submitting your application as an automated request will go out as soon as you submit, and your application will not be reviewed until both references are in place.