Take your career in education to the next level and explore complex issues in education.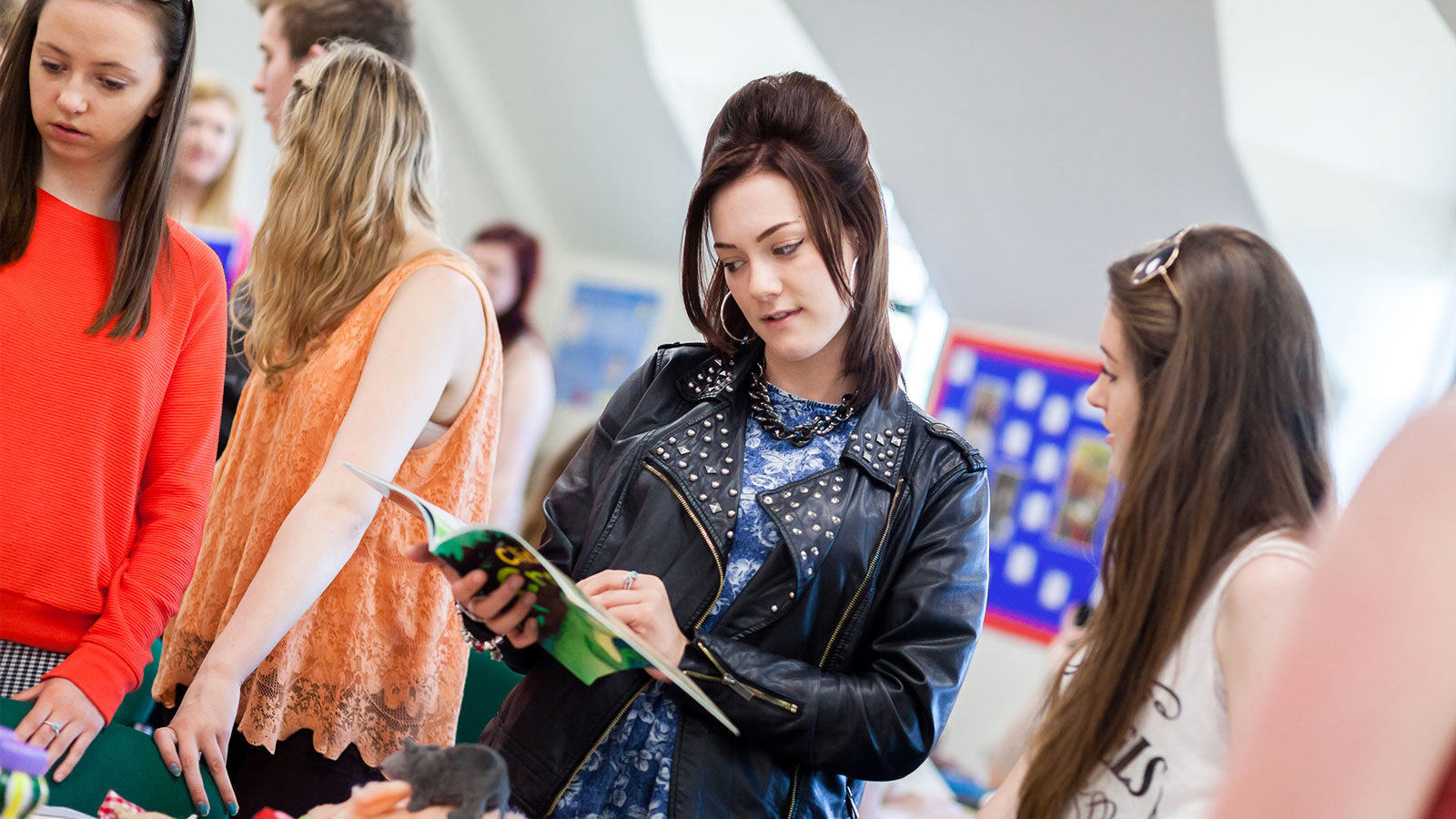 Investigate educational issues alongside peers from a broad spectrum of backgrounds and specialisms. A highly-skilled academic team will guide you through discussion and collaborative learning. The course is designed to support educational professionals working in a range of settings with content that will be relevant at any stage of your career.
Location – York campus
Duration – One year Full Time | Two years Part Time
Start date – September 2019
School – Education
Tuition Fees
UK and EU 2019-20 £5,000

International 2019-20 £12,750
Course overview
Our Education MA is a flexible programme taught at weekends and evenings. Throughout the course you'll have the opportunity to explore links between theory, policy and practice in education at local, national and global levels.
Through engagement with current issues and debates in education you will gain a deeper understanding and develop new insights. You will undertake research and advanced scholarship in the discipline and have the chance to develop as a self-directed, independent learner with a refined ability to manage complex issues both systematically and creatively.
Together with your peers you'll explore innovative approaches to teaching, learning and assessment. By working alongside a team of tutors, who are also active researchers, you'll gain an increased insight into the sector.
You'll study alongside individuals with interests in wide-ranging educational issues. There will be the opportunity to investigate the finer details of working in primary, secondary, post-compulsory or higher education. Alongside this you will be able to learn from library and archive professionals as well as those in museum education. There will be the opportunity to work alongside those in mentor roles, with Early Years teachers, playworkers or Children's Centre managers.
Studying with us offers you the opportunity to become absorbed in a student-centred environment. You will have the chance to apply your current expertise and shape the course to complement your professional practice and academic interests.
The Education MA can be studied full-time (typically over 3 terms, 1 year) or part-time (typically over 2 years).
Course structure
Modules include:
Developing Criticality (30 credits)
Methods of Enquiry (30 credits)
Global Perspectives on Education (30 credits)
Critical Contemporary Issues in Education in a National Context (30 credits)
Local Independent Study/Project (30 or 60 credits)
Dissertation (60 credits)
Major Project (60 credits)
Teaching and assessment
The learning and teaching strategies include lectures, masterclasses given by visiting professors and speakers, tutorials, seminars, workshops and e-learning activities via our virtual learning environment (VLE). There will be particular emphasis on engagement in individual and group enquiry to develop skills in critical questioning, creative thinking and problem-solving.
Delivery
Delivery is structured to include two weekends each semester and some evening teaching for full-time students.
Self-study time
Outside of taught sessions, you are encouraged to undertake further study which may include reading journal articles, engaging in online discussions, and preparing for assessments.
Assessment methods
Our assessments have been externally commended for being innovative yet rigorous, and we've received very positive feedback from our students.
On some modules you will be able to negotiate the assessment type so that it aligns to your interests and needs. For example, you could choose to write a funding bid, a proposal for a small-scale investigation, a report or another agreed assessment type.
Your final study is your dissertation or major project. This offers you the chance to further study a topic of particular interest and importance to you.
Entry requirements
Qualifications
Entry onto this Master's Degree requires a minimum of a 2:1 Undergraduate honours degree in Education or another related discipline.
If your honours degree is not in Education or a related discipline but you can demonstrate extensive work experience in the field, your application may be considered.
If you're an international student, you'll need to demonstrate experience, or qualifications equivalent to those above.
If your first language is not English you must show evidence of English Language competence at IELTS level 6.0 or equivalent (with no skill below 5.5).
If you have a PGCE which you gained within the last five years then we can recognise up to 60 relevant M level credits for this to provide exemption from two of the modules normally studied in the second year of part-time study. This means that you would complete and pass the first year modules and then proceed straight to your dissertation study.
Interview
Entry onto this Master's Degree will require you to attend an interview.
We are happy to arrange interviews via Skype for overseas students.
APEL policy
If you can't meet these minimum requirements it may be possible to take into account evidence of Accreditation of Prior Experiential Learning (APEL) as an alternative method of meeting the programme's entry requirements. In such a case, appropriate references and records of employment might be presented to support the applicant's case for admission.
Terms and conditions
Our terms and conditions, policies and procedures contain important information about studying at York St John University. These can be accessed through our Admissions webpages.
Fees and funding
To study for a Postgraduate degree with us, you will need to pay tuition fees for your course. How much you pay will depend on whether you're a UK & EU student or an international (non-EU) student. Tuition fees are charged for each year of your course.
Tuition fees
UK & EU 2019 - 20
The tuition fee for 2019 entry to this postgraduate course is £5,000 for full-time UK/EU, Jersey, Guernsey and Isle of Man students.
For part-time options, see the Fees & Funding webpages for more information
Postgraduate Loan: A Postgraduate Loan is available to help you pay for your Master's course. Find out more about the Postgraduate Loan.
A 10% discount is applicable to all YSJU Alumni (subject to a minimum of 120 credits and achievement of a recognised award) undertaking PG level study (excludes PGCE).
International (non-EU) 2019 - 20
The tuition fee for 2019 entry to this Postgraduate course is £12,750 for international students.
Due to immigration laws, International Students on a Tier 4 visa must be studying full-time. For more information about Visa requirements and Short-term study visas, please visit the International Visa and Immigration webpages.
Career outcomes
Our Education MA gives you the skills and insight necessary to pursue many careers.
Jobs directly related to your degree include:
Jobs where your degree would be useful:
Apply for this course
You can apply directly to the course via our Apply Now links. Please select the variant of the course that you intend to undertake (e.g. full-time or part-time) as the link will take you to a customised form for the specific course. You will need to create a login and password and complete the online form. Please contact two referees in advance of submitting your application as an automated request will go out as soon as you submit, and your application will not be reviewed until both references are in place.
Applications (full- and part-time) for our September start must be submitted and completed by the 30 August.
More to explore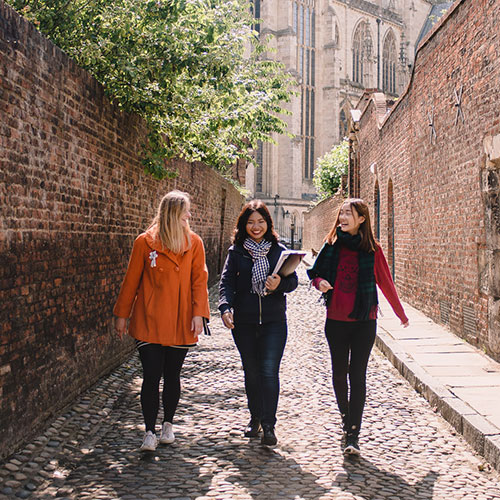 Your next steps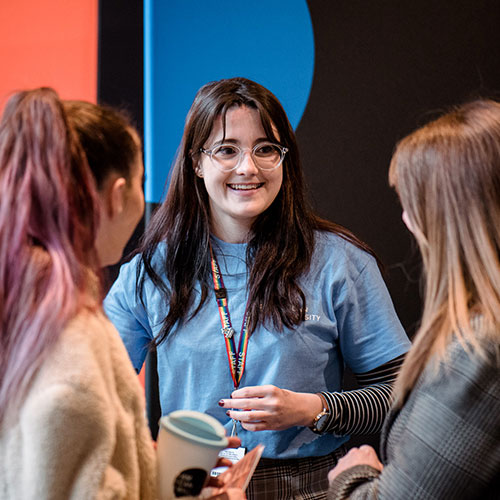 Visit us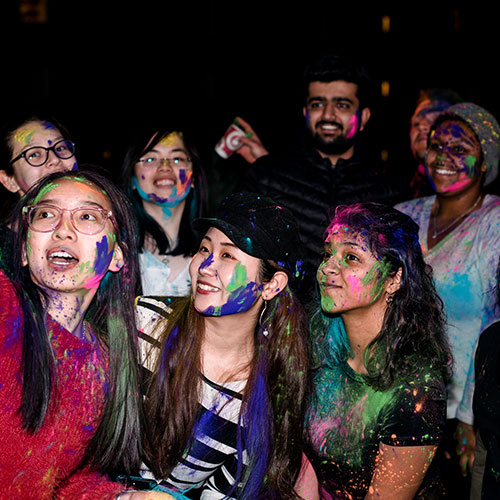 Student life