Postgraduate course
Primary PGCE (University-centred)
Our Initial Teacher Education Partnership prepares outstanding teachers through inspiring training in creative school partnerships.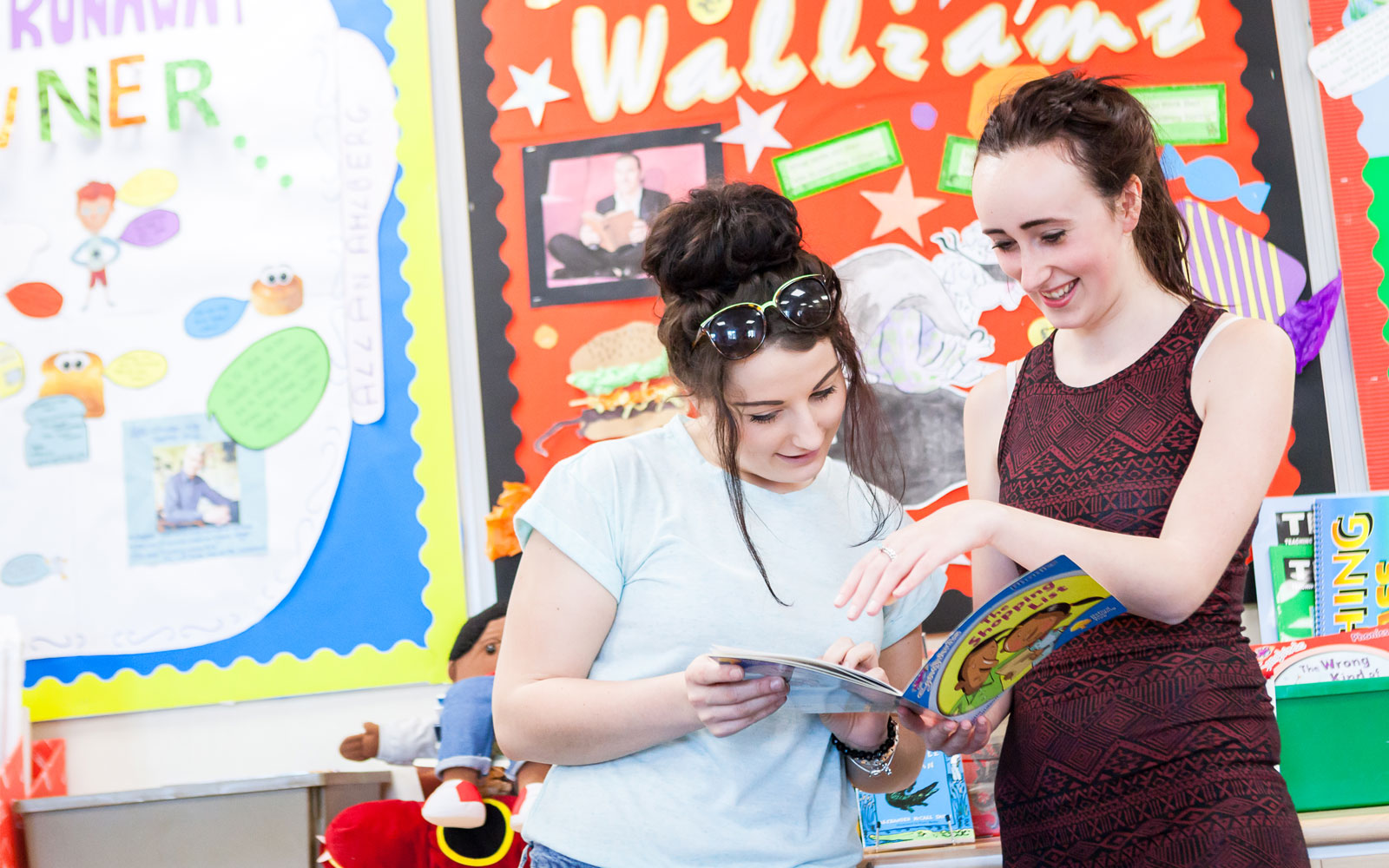 Our initial teacher training is up-to-date with current developments in education and the primary curriculum and will equip you with the professional knowledge, understanding, skills and attributes to become an outstanding Early Years practitioner or primary teacher.
Location – York campus
Duration – 1 years full-time
Start date – September 2019, September 2020
School – Education
Tuition Fees
UK and EU 2019-20 £9,250

International 2019-20 £12,500
Course overview
We work closely with partnership school colleagues to support you in developing your professional practice, providing you with excellent opportunities to engage in wider professional issues relating to pedagogy and the curriculum.
You will be expected to critically engage with educational issues and develop as reflective practitioners, able to evaluate and adapt your practice to meet the needs of learners from diverse cultural backgrounds. The University provides a strong centre-based opportunity to develop and share good practice.
Your professional development will be underpinned throughout the course by essential theoretical knowledge. You will assess current research and developments at local, national and international levels, critically engaging with the educational issues which will shape your teaching practice.
You will gain a thorough understanding of the current primary and early years curriculum, including core and foundation subjects. We emphasise the importance of meeting the individual needs of children from diverse backgrounds. This includes learning about the impact of ethnicity, the challenges raised by teaching those with English as an Additional Language (EAL) and the needs of children with Special Educational Needs and Disabilities (SEN/D).
The PGCE Primary programme is structured in phases (introductory, developmental and consolidation). Each phase builds upon the last to enable you to reflect upon your learning and make effective links with curriculum and pedagogy through relating theory to practice.
Unlike the school-centred route, this university-centred programme can be studied part-time.
Course structure
Modules include:
Learning & Teaching in the Primary Curriculum (30 credits)
The Developing Professional (30 credits)
School Experience 1 (0 credits)
School Experience 2 (0 credits)
School Experience 3 (0 credits)
Entry requirements
Qualifications
Entry requirements for programmes leading to QTS are stipulated by the National College for Teaching and Leadership (NCTL) ITT criteria 2018. These are:
An Honours degree from a United Kingdom higher education institution or equivalent (non-honours degrees cannot be accepted)
GCSE in English (or York St John University approved equivalent) at Grade C/Level 4 or above
GCSE in Mathematics (or the GCSE award from EquivalencyTesting.com) at Grade C/Level 4 or above
GCSE in Science (or York St John University approved equivalent including GCSE Human Physiology, GCSE Human Biology, Intermediate GNVQ Science or the GCSE award from Equivalency Testing.com) at Grade C/Level 4 or above
If your first language is not English you must show evidence of English Language competence at IELTS level 6.0 or equivalent (with no skill below 5.5).
Interview
Entry onto this PGCE will require you to attend an interview.
The interview is designed to assess your suitability to teach.
Disclosure and Barring Service (DBS)
You must obtain a satisfactory Disclosure and Barring Service (DBS) enhanced disclosure check and/or any other appropriate background check. A satisfactory medical report is also required.
QTS Skills Tests
Entry onto this course requires that you pass the QTS skills tests in literacy and numeracy.
Once you have submitted your application to us, you will need to arrange to take and pass the tests, ideally before interview. Please refer to the Skills Test guidance for more information.
APEL policy
If you can't meet these minimum requirements it may be possible to take into account evidence of Accreditation of Prior Experiential Learning (APEL) as an alternative method of meeting the programme's entry requirements. In such a case, appropriate references and records of employment might be presented to support the applicant's case for admission.
Terms and conditions
Our terms and conditions, policies and procedures contain important information about studying at York St John University. These can be accessed through our Admissions webpages.
Teaching and assessment
The University-centred programme is integrated with school-based experience and training. Your developing professional practice is underpinned by knowledge and understanding of educational theory and current local, national and international research.
For the university-centred route there are opportunities to complete experiential placements in order to meet the requirement of 120 days of school-based training, as stipulated by the NCTL's Initial Teacher Training (2018) criteria. The experiential placements are specifically designed to integrate with the taught modules so that you can widen your experience and develop a deeper pedagogical knowledge. You will observe children and young people in settings such as playgroups, nurseries and crèches, primary and secondary schools. Enrichment opportunities could include an international placement as well as focused days on, for example, phonics and behaviour management.
Alongside academic assignments, you will be assessed in three school experience placements. The nature of these placements enables you to progress effectively by building upon your skills as student teachers.
Fees and funding
To study for a Postgraduate degree with us, you will need to pay tuition fees for your course. How much you pay will depend on whether you're a UK & EU student or an international (non-EU) student. Tuition fees are charged for each year of your course.
Tuition fees
Home / EU students
The tuition fee for 2019 entry to this Postgraduate course is £9,250 for full-time UK/EU, Jersey, Guernsey and Isle of Man students.
Tuition fees may be subject to inflation in future years.
Overseas students
The York St John University tuition fee for the 2019 entry to this Postgraduate course is £12,500 per year for international students.
Tuition fees may be subject to inflation in future years.
Career outcomes
Upon the award of QTS you will be qualified to teach across the full 3-11 age range although you will specialise in specific Key Stages within the programme-assessed school experiences.
More to explore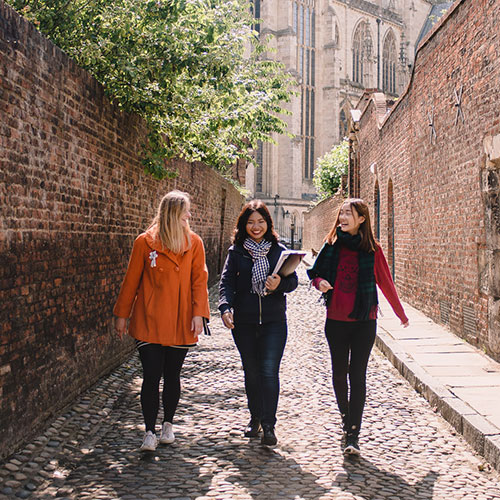 Your next steps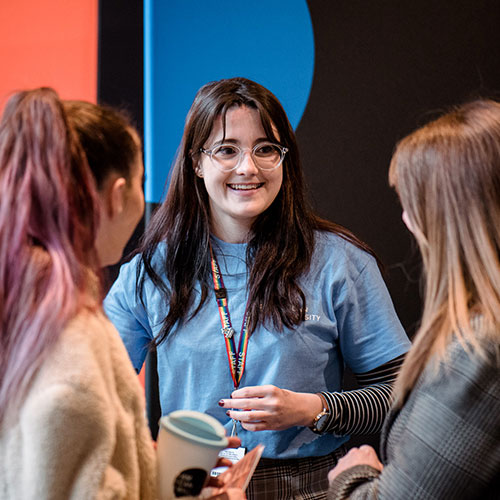 Visit us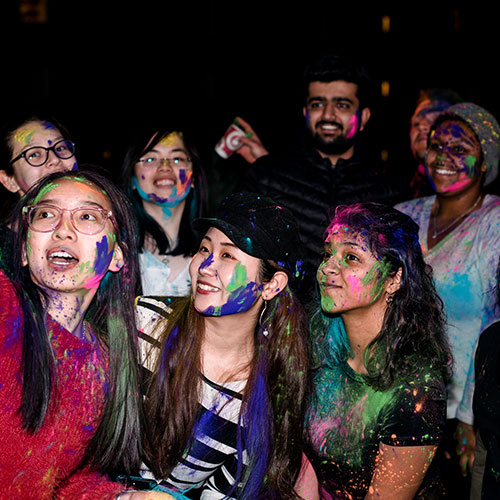 Student life