Postgraduate course
Secondary Education PGCE (School-centred)
Choose your subject specialism, join one of our outstanding school partnerships and fully immerse yourself in your placements.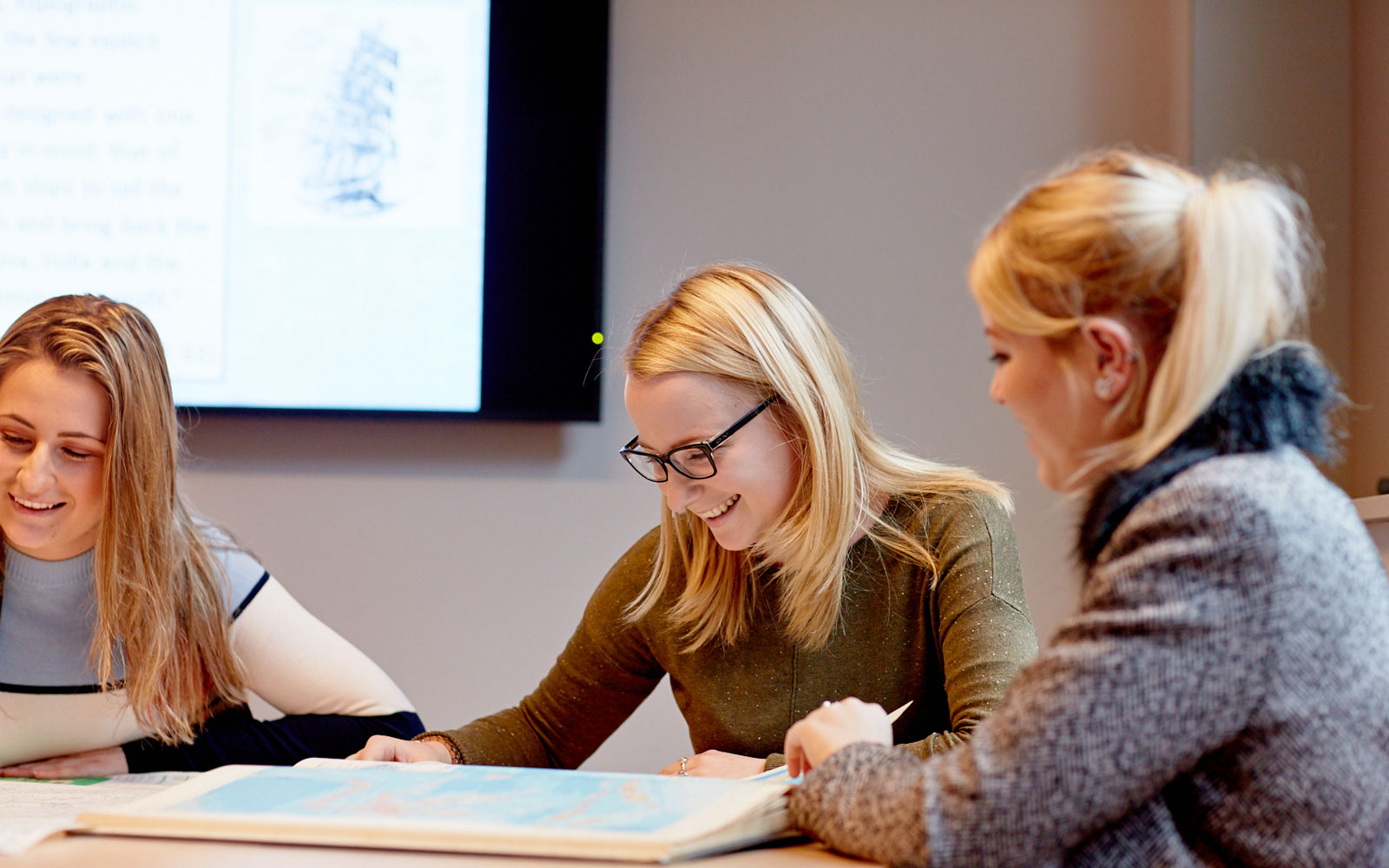 Studying through a school-centred pathway means most of your learning takes place at your placement school, with time out each week for academic sessions. You will experience a high quality, relevant programme of training, equipping you with the professional knowledge, understanding, skills and attributes you need to succeed in teaching.
Location – Offsite
Duration – 1 year full-time
Start date – September 2019, September 2020
School – Education
Tuition Fees
UK and EU 2019-20 £9,250

International 2019-20 £12,500
Course overview
Your school placements will build your skills and confidence as you progress towards Qualified Teacher Status, while your academic sessions will deepen your understanding both of your subject and your profession. You will develop your knowledge of your chosen subject and its place within the curriculum while also exploring wider educational issues, reflecting local and national policy and practice. This equips you with both a strong subject specialism and a wider understanding of teaching and education. We encourage you to develop your own philosophy and values surrounding your subject, your professional identity and education itself.
Our Schools Teaching Alliance partners work with us to develop our courses and to give you the best possible experience of teaching and learning.
A full list of the subjects you can study with us through this route is available here [www.yorksj.ac.uk/pgcesubjects].
Course structure
Modules include:
Professional Studies
Subject Studies
Three School placements
Teaching and assessment
The teaching teams in both Subject Studies and Professional Studies integrate their modules to run throughout the course of the programme rather than delivering them as separate modules. This approach ensures that the programme provided is holistic and inclusive. Both masters level modules will be delivered by a combination of school and University based staff.
The programme employs a range of learning and teaching strategies, including enquiry based and active learning approaches. You are encouraged to develop a strong sense of your personal professional identity as subject teachers and are nurtured to develop your own philosophy and values about secondary education. Tutors and school-based mentors are available to guide you. You will undertake research-based activities to deepen your understanding of secondary practice.
Assessments are spread across the duration of the programme with timely feedback on your work. Alongside academic assignments you will be assessed throughout your school experiences, with your progress being tracked during the year to ensure you are meeting the teachers' standards.
Entry requirements
Qualifications
Entry requirements for programmes leading to QTS are stipulated by the DfE (ITT Criteria 2018).
These are:
GCSE in English (or approved equivalent) at grade C/Level 4
GCSE in Mathematics (or approved equivalent) at grade C/Level 4
GCSE in Science (or approved equivalent) at grade C/Level 4 (for those student teachers undertaking the Secondary PGCE in sciences)
A first degree from a United Kingdom higher education institution or equivalent in the subject-based PGCE you are applying for
If your first language is not English you must show evidence of English Language competence at IELTS level 6.0 or equivalent (with no skill below 5.5).
Interview
Entry onto this course will require you to attend an interview.
Once you've been invited to an interview, you'll be asked to complete a 'Prior Achievement' booklet. This enables you to match your current experience against the Teachers' Standards.
The interview is designed to ensure that you:
Have the intellectual and academic capability needed to meet the required teachers' standards.
Can communicate clearly and accurately in Standard English
Disclosure and Barring Service (DBS)
You must obtain a satisfactory Disclosure and Barring Service (DBS) enhanced disclosure check and/or any other appropriate background check.
Medical Report
You will need to obtain a satisfactory medical report.
QTS Skills Tests
Entry onto this course requires that you pass the QTS skills tests in literacy and numeracy.
Once you have submitted your application to us, you will need to arrange to take and pass the tests, ideally before interview. Please refer to the Skills Test guidance for more information.
APEL policy
If you can't meet these minimum requirements it may be possible to take into account evidence of Accreditation of Prior Experiential Learning (APEL) as an alternative method of meeting the programme's entry requirements. In such a case, appropriate references and records of employment might be presented to support the applicant's case for admission.
Terms and conditions
Our terms and conditions, policies and procedures contain important information about studying at York St John University. These can be accessed through our Admissions webpages.
Career outcomes
You will leave us fully prepared to start work as a Newly Qualified Teacher, specialising in your chosen subject.
Fees and funding
To study for a Postgraduate degree with us, you will need to pay tuition fees for your course. How much you pay will depend on whether you're a UK & EU student or an international (non-EU) student. Tuition fees are charged for each year of your course.
Tuition fees
Home / EU students
The tuition fee for 2019 entry to this Postgraduate course is £9,250 for full-time UK/EU, Jersey, Guernsey and Isle of Man students.
Tuition fees may be subject to inflation in future years.
Overseas students
The York St John University tuition fee for the 2019 entry to this Postgraduate course is £12,500 per year for international students.
Tuition fees may be subject to inflation in future years.
More to explore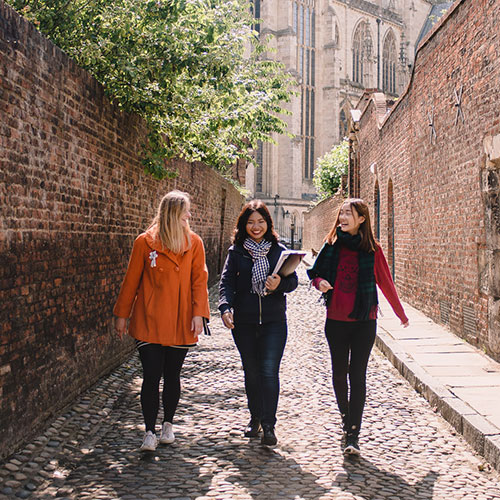 Your next steps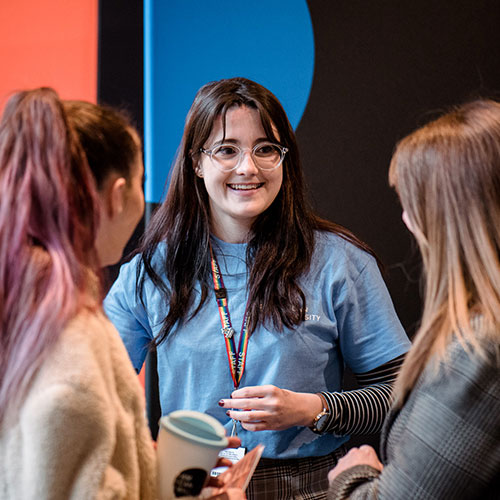 Visit us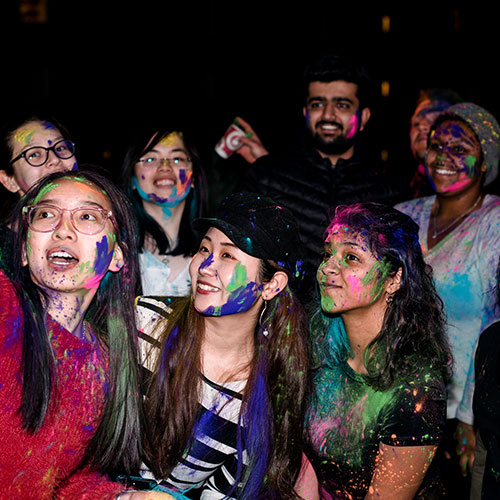 Student life