Postgraduate course
Language & Social Justice MA
If you are interested in how the language we use can affect wealth, opportunities and privilege in society then this is the course for you.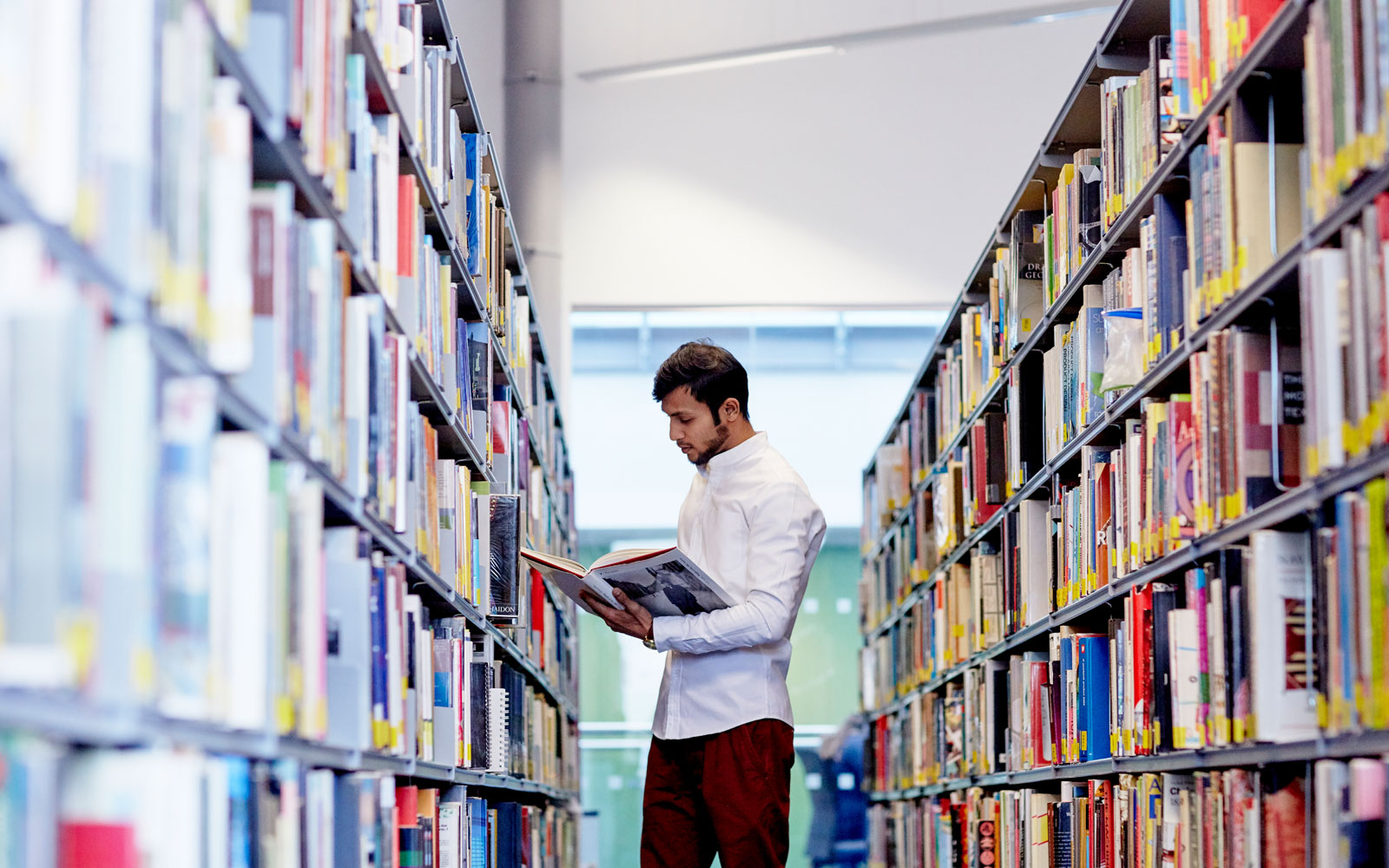 On this Language & Social Justice MA you will examine the contribution of Applied Linguistics to a range of social justice agendas. Benefitting from studying within a School which is renowned for its excellence and innovation in learning and teaching, as well as its world-leading research in language and social justice, you will become part of our thriving research community.
Subject to final approval
Location – York campus
Duration – 1 year full-time | 2 years part-time
Start date – September 2020
School – Languages & Linguistics
Tuition Fees
UK and EU 2019-20 £6,500

International 2019-20 £12,750
Course overview
By choosing to study this course, you will have the opportunity to significantly contribute to the well-being of local communities by engaging these groups with a range of collaborative activities. This is also a key aim of our new Research Centre in Language and Social Justice, based within our School.
The programme is informed and taught by our expert staff, who are internationally recognised for their research in language and social justice in a range of contexts. Specialist research areas on the programme include: language, social justice and deaf communities; language, gender and sexuality-related inclusion in schools; language and in/equalities in higher education; language-based analysis of York's and the North East region's BME communities; inclusion and social justice issues relating to languages beyond English in schools; social evaluations of accent, dialect and multilingualism; inclusive/emancipatory (re)conceptualizations of English as an additional language.
We know that Postgraduate students often have jobs, families or other commitments to juggle alongside their studies, which is why we are proud to be able to offer this programme with both full-time and part-time options.
Course structure
The Language & Social Justice MA comprises a fixed programme of modules. You will take four 30-credit taught modules and a 60-credit research-based dissertation or social justice campaign project on the programme. If you are on the full-time route, you will take two modules in each semester and the final project will be undertaken over the summer. If you are on the part-time route, you will take one module per semester, and will complete the final project during the summer of your second year, or you may negotiate a later submission date of up to 9 months to fit in with your working arrangements. Students on the part-time route will be able to plan around a fixed timetable. Taught modules will normally run between the hours of 3.00pm - 6.00pm.
Modules include:
Language Myths (30 credits)
Approaches to Critical Discourse Analysis (30 credits)
Case Studies in Language and Social Justice (30 credits)
Research Methods (30 credits)
Teaching and Assessment
Teaching & Learning
Throughout the programme, you will be encouraged to play an active role, critically reflecting on subject input and contextualising it through structured and assessed reflection on how your reading and discussion connects with your own experience. Module tutors will take the role of facilitators, encouraging you to think outside your own sphere of reference and maximising the development of your subject knowledge and understanding. You will be encouraged to share your experience and reflections through in-class dialogue and a proactive approach to learning will be promoted.
The teaching strategy typically employs a range of teaching and learning methods including:
Lectures (with supporting materials posted on the VLE)
Tutor and student-led seminars
Workshops and discussion groups
Independent study and research
Collection and analysis of linguistic data
Submission of module assessments will be wholly online via the VLE
Assessment and Feedback
Modules are assessed by a range of methods including but not limited to essays, data analysis, and oral presentation. You may choose to complete your programme by conducting a final research project or by planning a language and social justice campaign.
Formative assessment, using a variety of assessment strategies, will be used within some modules for feedback purposes. Where appropriate, you will be encouraged, via negotiation with the module tutors, to link your professional practice with the academic content of the programme so that one may inform the other.
Entry Requirements
An Undergraduate degree (normally a 2:2 or above from an approved university or institution or an equivalent qualification acceptable to York St John University)
IELTS 6.5, with no less than 6.0 in the individual components, or equivalent (international students).
Applicants with alternative qualifications or substantial relevant experience will be considered on a case by case basis. Please contact the Subject Director or Admissions to discuss your eligibility before making an application.
APEL Policy - Where applicants do not meet the stated entry requirements above, it may be possible to take into account evidence of APEL as an alternative method of meeting the programme's entry requirements. In such a case, appropriate references and records of employment might be presented to support the applicant's case for admission.
Fees and funding
To study for a Postgraduate degree with us, you will need to pay tuition fees for your course. How much you pay will depend on whether you're a UK & EU student or an international (non-EU) student. Tuition fees are charged for each year of your course.
Tuition fees
Home/EU students
The tuition fee for 2019 entry to this Postgraduate course is £6,500 for full-time UK/EU, Jersey, Guernsey and Isle of Man students.
Tuition fees may be subject to inflation in future years.
Overseas students
The York St John University tuition fee for the 2019 entry to this Postgraduate course is £12,750 per year for international students.
Tuition fees may be subject to inflation in future years.
Apply for this course
You can apply directly to the course via our Apply Now links. Please select the variant of the course that you intend to undertake (e.g. full-time or part-time) as the link will take you to a customised form for the specific course. You will need to create a login and password and complete the online form. Please contact two referees in advance of submitting your application as an automated request will go out as soon as you submit, and your application will not be reviewed until both references are in place.
Application link coming soon.
More to explore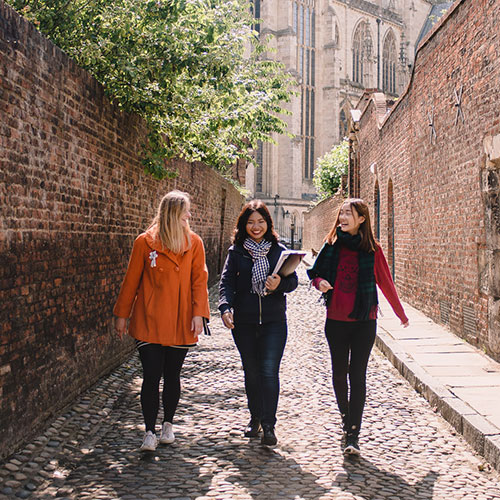 Your next steps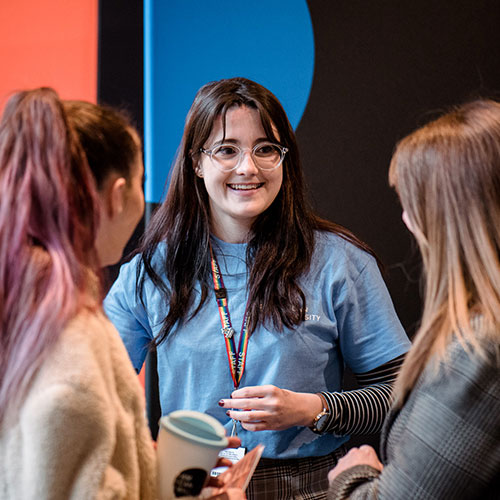 Visit us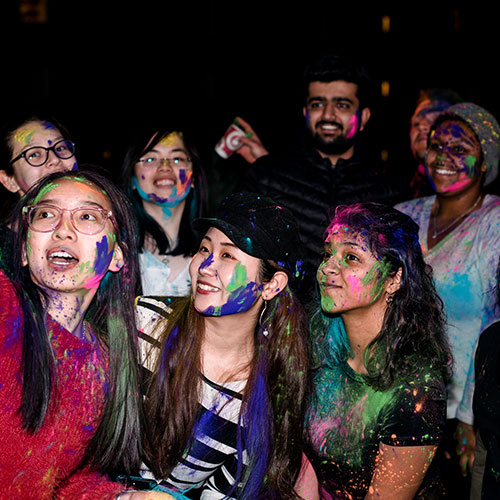 Student life