Postgraduate course
Professional Doctorate in Applied Linguistics DAppLing
Designed with language and communication professionals in mind, this DAppLing programme is the perfect way to continue your professional development.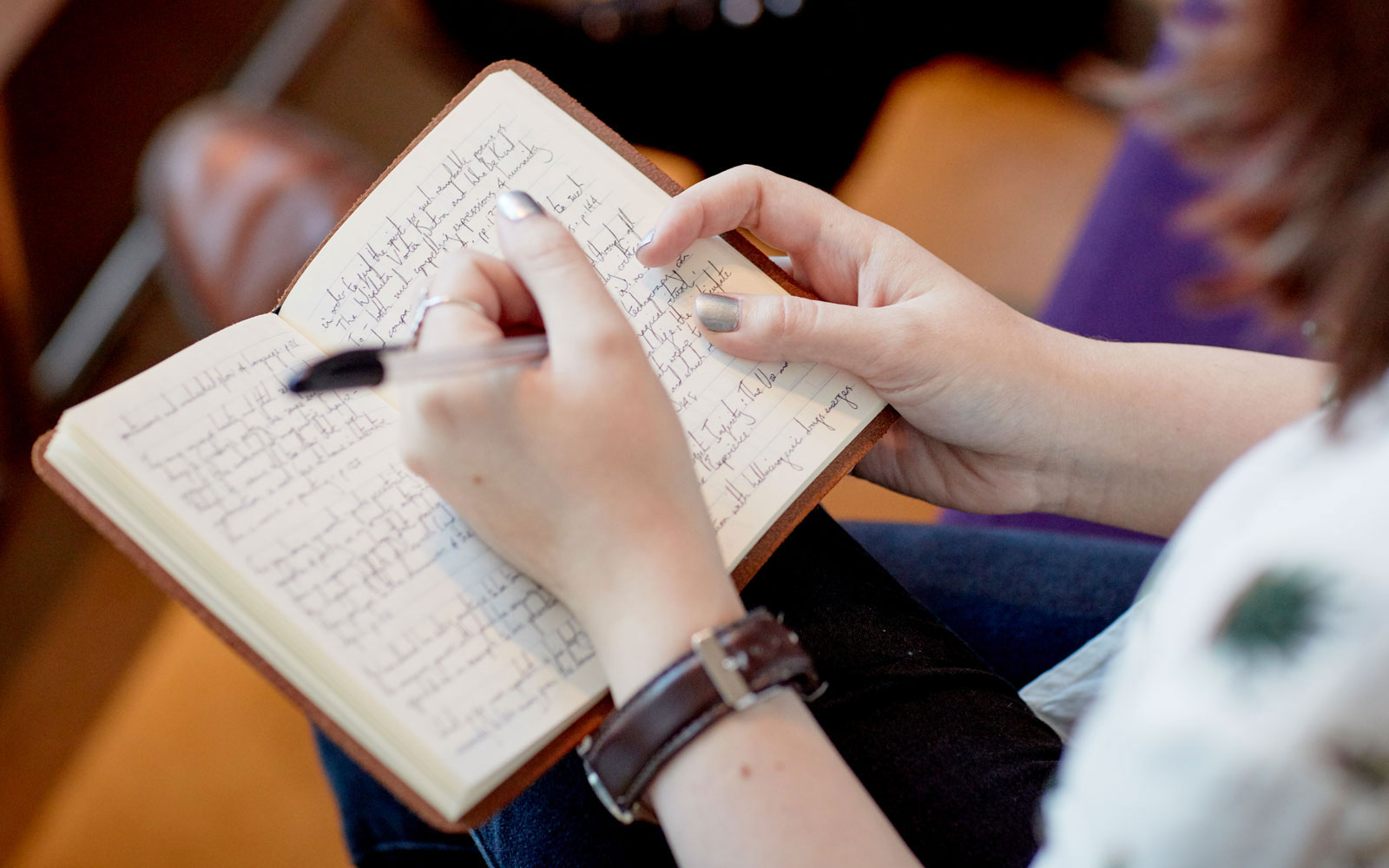 Investigate the areas in language and communication that interest you most with this Professional Doctorate in Applied Linguistics. You will be able to focus on theory related to your own professional practice meaning that you can tackle doctoral-level research directly applicable to your every day work.
Location – York campus
Duration – 4 years part-time
Start date – January 2020
School – Languages & Linguistics
Minimum Entry Requirements
2:1 undergraduate degree or equivalent

2 years of relevant professional experience
Tuition Fees
UK and EU 2019-20 £3,750

International 2019-20 £9,563
Course overview
This programme will enable you to develop your capacity to undertake research related to your language or communication-related profession. We hope that this will encourage you to promote knowledge and understanding within your profession, whilst simultaneously developing and improving your professional practice.
Alongside our language experts, you will explore the creation and interpretation of knowledge related to language and communication through undertaking original research. This will create the opportunity for you to be at the forefront of knowledge and practice within the applied linguistics professions.
Develop the ability to conceptualise, design and implement a project for the generation of new knowledge and advancement of understanding in the field of applied linguistics.
We welcome students who may not have had recent or prior experience of academia or university environments, which is why we have designed the programme in two stages. The first stage includes a significant teaching and learning phase, to provide you with a solid foundation to move to the second stage where you will work on an individual research project.
Course structure
Modules
45 credits
Compulsory for award
The Professional Doctorate programmes are designed to support you in conducting and reporting on an original and substantive piece of research. This research will relate in some way to your professional practice. This module aims to assist you in beginning this journey through a series of critical reflections on the links between your biography and practice.
45 credits
Compulsory for award
This module will enable you to continue your journey by helping you to identify the links between a researchable professional issue and the contexts within which it can be located. This could include historical/temporal, geographic/spatial and policy/institutional contexts.
45 credits
Compulsory for award
In this module you will engage with epistemological, theoretical, practical and ethical decisions and dilemmas that must be considered in order to move from a researchable professional issue to a feasible and defensible research design.
45 credits
Compulsory for award
Recent guidance highlights that the research output from Professional Doctorates should have a significant impact on professional practice, or the way it is understood, as well as making a contribution to knowledge. This module is designed to support you in ensuring that your research impacts in some way on the conduct or understanding of professional practice. By planning, designing and implementing a small-scale pilot or intervention project you will be able to assess and reflect upon the challenges of bringing about change.
Teaching and assessment
The programme (delivered at doctoral level throughout) combines four taught modules and the completion of a research thesis. The taught elements of the programme allow a more corporate and collegiate-style of learning than is usually possible when studying for a traditional PhD.
Each module is assessed by a written piece of work of around 8000 words. The thesis is based on an original piece of research and is around 50,000 words.
Entry requirements
Qualifications
Minimum Entry Requirements
2:1 undergraduate degree or equivalent

2 years of relevant professional experience
Qualifications and Experience
Entry onto this postgraduate course requires a minimum of a 2:2 undergraduate degree in linguistics, the humanities or social sciences.
Candidates must have at least two years of relevant professional work experience in the award field.
Interview
Entry onto the course will be decided by an interview panel. No candidates will be admitted solely on the basis of previous awards or professional experience.
At the interview, the relevance of your past and current experience will be discussed.
International Students
International students will need to demonstrate that they have equivalent experience /qualifications as home students (ie the same entry criteria as above).
If their first language is not English they must show evidence of English Language competence at IELTS level 6.0 (with no skill below 5.5) or equivalent.
Credit transfer
If you have gained Level 8 credits on other PD programmes, you may be allowed to transfer credit into the PD programme under University credit-transfer rules. To this this you must be able to demonstrate equivalence of learning to the taught modules in the first year of Stage 1 on the course.
All modules on the DAppLing are at doctoral level and master's-level credits will not be allowed as accredited prior learning on this programme. No more than 90 credits may be transferred in this way, and students must complete the final two Stage 1 modules at YSJU.
Fees and funding
UK and EU 2019 to 20
The tuition fee for January 2020 starters on this postgraduate course is £3,750 for full time UK/EU, Jersey, Guernsey and Isle of Man students.
Postgraduate loans are available to help you pay for your master's course. Find out more about postgraduate funding opportunities.
International (non-EU) 2019 to 20
The tuition fee for 2020 entry to this postgraduate course is £9,563 for international students.
Due to immigration laws, international students on a Tier 4 visa must be studying full-time. For more information about visa requirements and short-term study visas, please visit the International Visa and Immigration pages.
More information about funding your studies is available on our International Fees and Funding page.
Tuition Fees
UK and EU 2019-20 £3,750

International 2019-20 £9,563
Alumni Scholarships
If you are continuing to postgraduate study directly after studying at undergraduate level with us, we offer a reduction in fees depending on the classification of degree you achieve.
If you are graduating from an undergraduate degree at York St John University this year you could be entitled to:
a 50% reduction in course fees if you achieve a 1st
a 35% reduction if you achieve a 2:1
a 20% reduction if you achieve a 2:2
These reductions apply to all York and London-based taught MA, MBA, MSc and MRes courses, except for Physiotherapy (Pre-registration) MSc, Occupational Therapy (Pre-registration) MSc and all PCGE courses.
All York St John University alumni are eligible for a 10% reduction on their postgraduate course fees regardless of when you graduated. The 10% alumni discount will not be added on top of these reductions.
Additional costs and financial support
COURSE-RELATED COSTS
Whilst studying for your degree, there may be additional costs related to your course. This may include purchasing personal equipment and stationery, books and optional field trips.
ACCOMMODATION AND LIVING COSTS
View our accommodation pages for detailed information on accommodation and living costs.
Apply for this course
You can apply directly to the course via our Apply Now links. Please select the variant of the course that you intend to undertake (e.g. full-time or part-time) as the link will take you to a customised form for the specific course. You will need to create a login and password and complete the online form. Please contact two referees in advance of submitting your application as an automated request will go out as soon as you submit, and your application will not be reviewed until both references are in place.
More to explore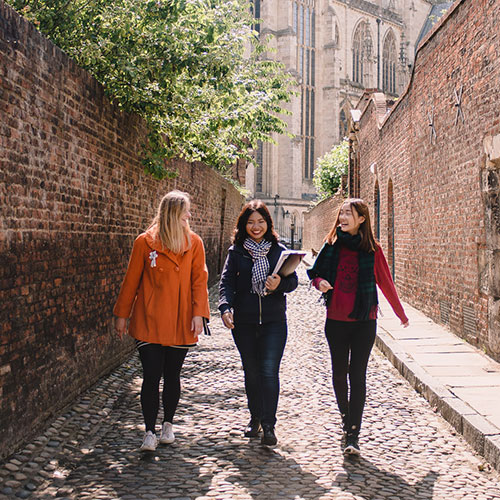 Your next steps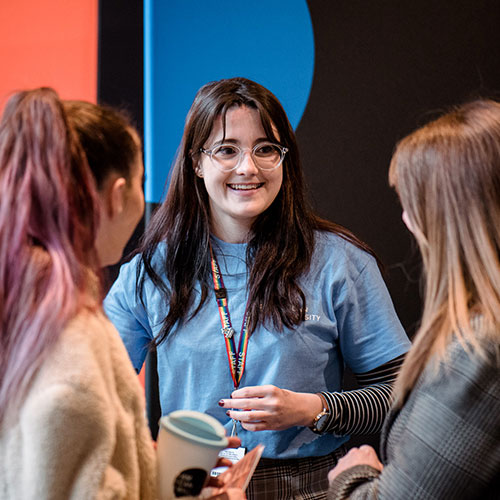 Visit us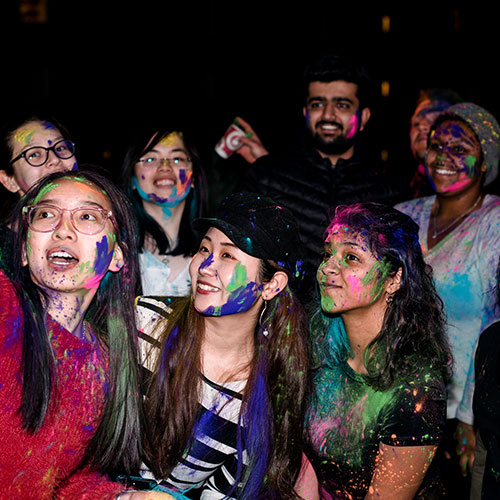 Student life