Postgraduate course
Physiotherapy (pre-registration) MSc
Combine contemporary physiotherapy practice with practical research on our accredited MSc.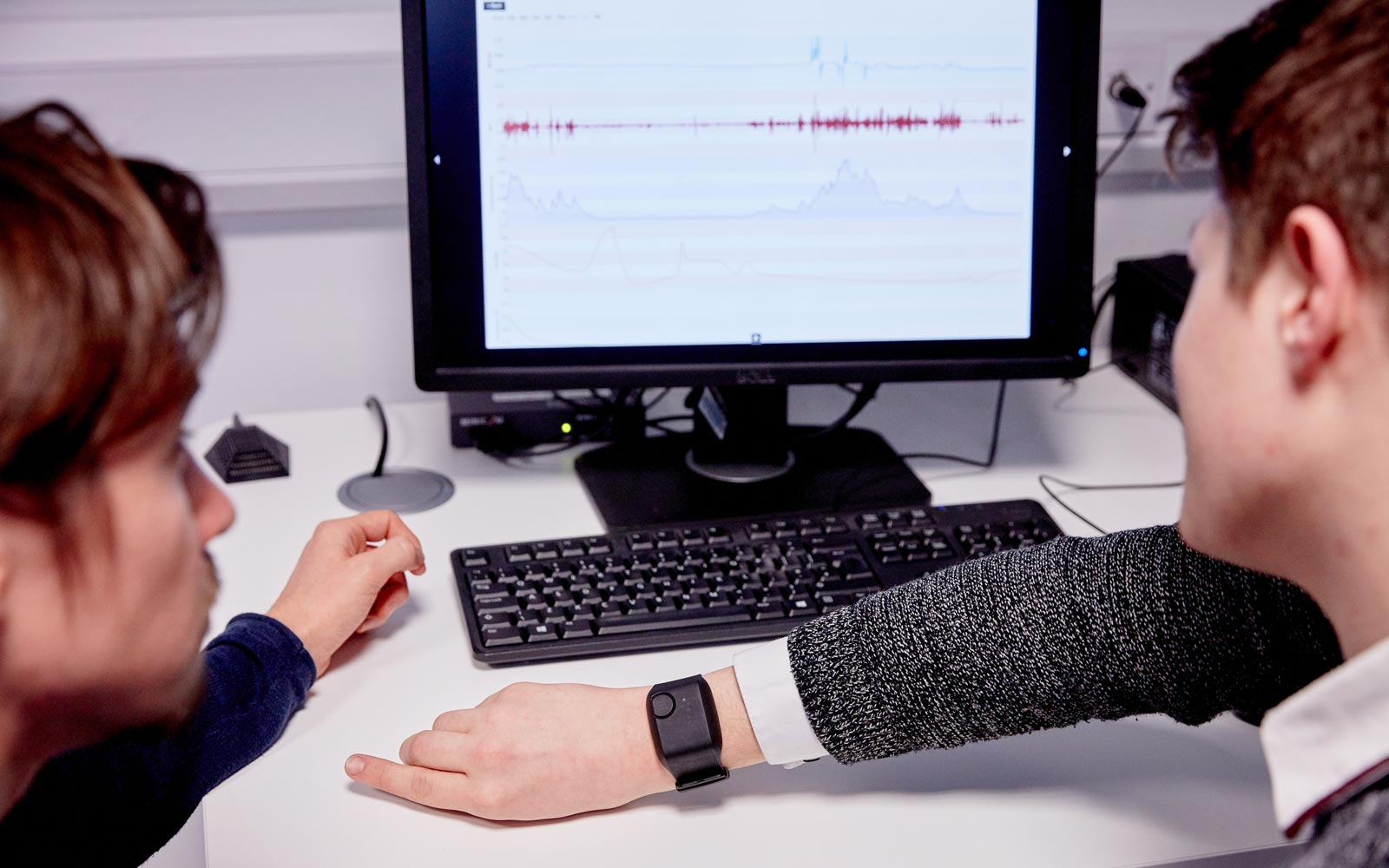 This qualifying Physiotherapy MSc is the perfect option if you're wanting to start a career as a professional physiotherapist. You will expand on the knowledge and skills learnt in your Undergraduate degree and be eligible to seek registration with the Health and Care Professions Council and membership of the Chartered Society of Physiotherapy, granting you the protected title of Chartered Physiotherapist.
Location – York campus
Duration – 2 years full-time | 4 years part-time
Start date – January 2020
School – Health Sciences
Tuition Fees
UK and EU 2019-20 £9,250

International 2019-20 £18,400
Course overview
This course will help you develop as a reflective, person-centred physiotherapy practitioner by setting the core skills of physiotherapy within an evidence-based context. You will apply and analyse contemporary practice, whilst using evidence to determine the effectiveness of physiotherapeutic interventions in order to solve clinical problems and improve service user outcomes.
You will gain first-hand,practical experience of physiotherapy. Each year of the course includes professional placement modules.
The course offers the opportunity to learn leadership skills and engage in service development projects. Through these learning experiences you will be prepared for a long and rewarding physiotherapy career. While studying, you'll learn to adapt to the changing needs of service users and changing health and social care provision.
The ability to adapt to the changing needs of service user and changing health and social care provision in the 21st century is embedded in the curriculum of this innovative programme.
Course structure
Modules include:
Physiotherapy Practice 1 (60 credits)
Research in Practice 1 (20 credits)
Physiotherapy Practice 2 (40 credits)
Research in Practice 2 (40 credits)
Employability, Leadership and Service Development (20 credits)
Teaching and assessment
The programme is delivered using a blended-learning approach. This means there is a mixture of face-to-face and on-line learning, self-directed study and experiential learning. The blended-learning approach lets you take control of your learning. It is an inclusive approach, suitable if you have different learning needs, have caring roles and responsibilities, part-time jobs or if you need to travel long distances from home to university.
The assessment strategy has been designed to encourage critical thinking and creativity. It will challenge you to develop new concepts and thoughts on contemporary physiotherapy practice. The course deliberately utilises a wide range of assessment techniques to reflect how you will use your knowledge once in employment. For example, you will be able to demonstrate your ability to problem solve, clinically reason, utilise evidence to formulate treatment plans, deliver presentations, and write reports.
Entry requirements
Qualifications and experience
You must meet the University's general entry criteria for Postgraduate study. In addition, you must have:
First or upper second-class BSc honours degree in a human biology/behavioural science/sports science/health-related profession plus experience of Undergraduate level research skills and a project/dissertation.
Applicants presenting with a lower second-class degree in a relatable subject or a BA honours degree may be considered if you are able to evidence significant academic or professional experience which is judged to be acceptable by York St John University.
Insight into the physiotherapy profession and work shadowing experience with physiotherapists is required, this could be in any setting that a physiotherapist works in, or in another healthcare environment that provides an insight into healthcare practice. There is no specified amount of work experience that is required and where work shadowing experience is difficult to obtain an insight intot he depth and breath of physiotherapy can be obtained through online research. Evidence of study within the last three years is also required.
Applicants whose first language is not English should have IELTS grade 7 with no component lower than 6.5 or another acceptable English language qualification (or an equivalent qualification accepted by the University - see our English Language Requirements page.
If you do not have traditional qualifications, you may be eligible for entry on the basis of Accredited Prior (Experiential) Learning (APL/APEL). We also consider applications for entry with advanced standing.
Offers are conditional not only on academic results but also on:
A satisfactory Medical Health Questionnaire
A satisfactory enhanced Disclosure and Barring Service (DBS) check
Performance to a satisfactory standard in Physiotherapy selection tasks, demonstrating that your individual values and behaviours align with NHS Constitution
Satisfactory reference(s)
Terms and conditions
Our terms and conditions, policies and procedures contain important information about studying at York St John University. These can be accessed through our Admissions webpages.
Fees and funding
To study for a Postgraduate degree with us, you will need to pay tuition fees for your course. How much you pay will depend on whether you're a UK & EU student or an international (non-EU) student. Tuition fees are charged for each year of your course.
Tuition fees
Home/EU students
The tuition fee for 2019 entry to this Postgraduate course is £9,250 per year for full-time UK/EU, Jersey, Guernsey and Isle of Man students.
If studied part-time, the tuition fee will be £4,625 per year.
Tuition fees may be subject to inflation in future years.
Overseas students
The York St John University tuition fee for the 2019 entry to this postgraduate course is £18,400 per year for international students.
If studied part-time, the tuition fee will be £9,200 per year.
Tuition fees may be subject to inflation in future years.
All places are self-funded unless subject to governmental change in policy.
Full-time students
From 1 August 2018 full-time MSc Physiotherapy (pre-registration) students will have access to the same student loans system as Undergraduate students. This applies to new students on pre-registration courses (those which lead to registration with one of the health professional regulators).
When applying for student finance you will need to apply as an undergraduate student, you will be able to find your course by searching MSc Physiotherapy (pre-reg) – SLC code 629676 . The course attracts undergraduate funding and not postgraduate so students are not eligible to apply for a Postgraduate Master's Loan.
Part-time students
Part time students will need to apply for the Postgraduate Masters loan.
When applying for a Master's loan you will need to apply as a Postgraduate student. You will be able to find your course by searching: MSc Physiotherapy with no reference to 'pre-registration'.
Additional information
Students on this course are not eligible for Postgraduate Scholarships, however are entitled to the 10% discount applicable to all York St John University undergraduate Alumni (subject to a minimum of 120 credits and achievement of a recognised award) undertaking Postgraduate level study (excludes PGCE).
Additional financial support is available via the NHS for this course through the Learning Support Fund. For more information about the eligibility of this fund, please visit Learning Support Fund.
More to explore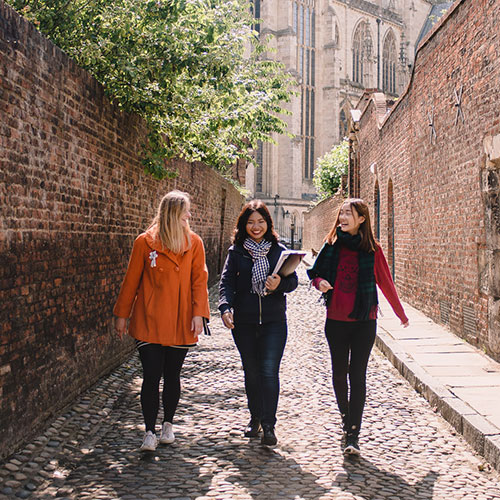 Your next steps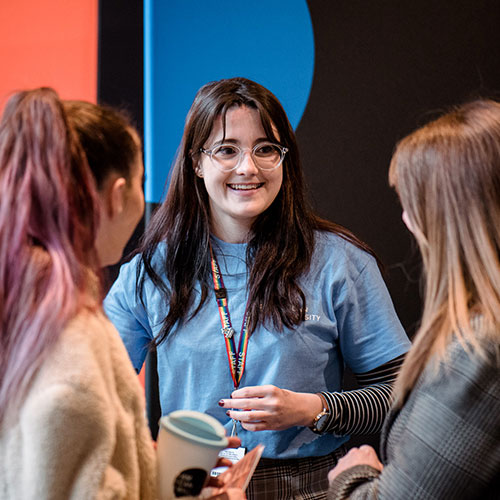 Visit us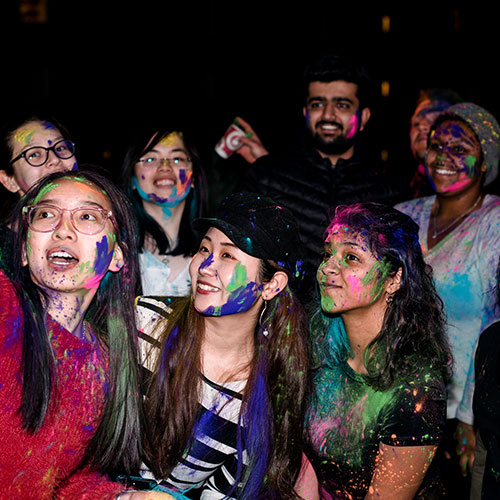 Student life