Postgraduate course
Professional Health & Social Care MSc
Develop your skills and knowledge as a health and social care practitioner with this flexibly structured MSc course.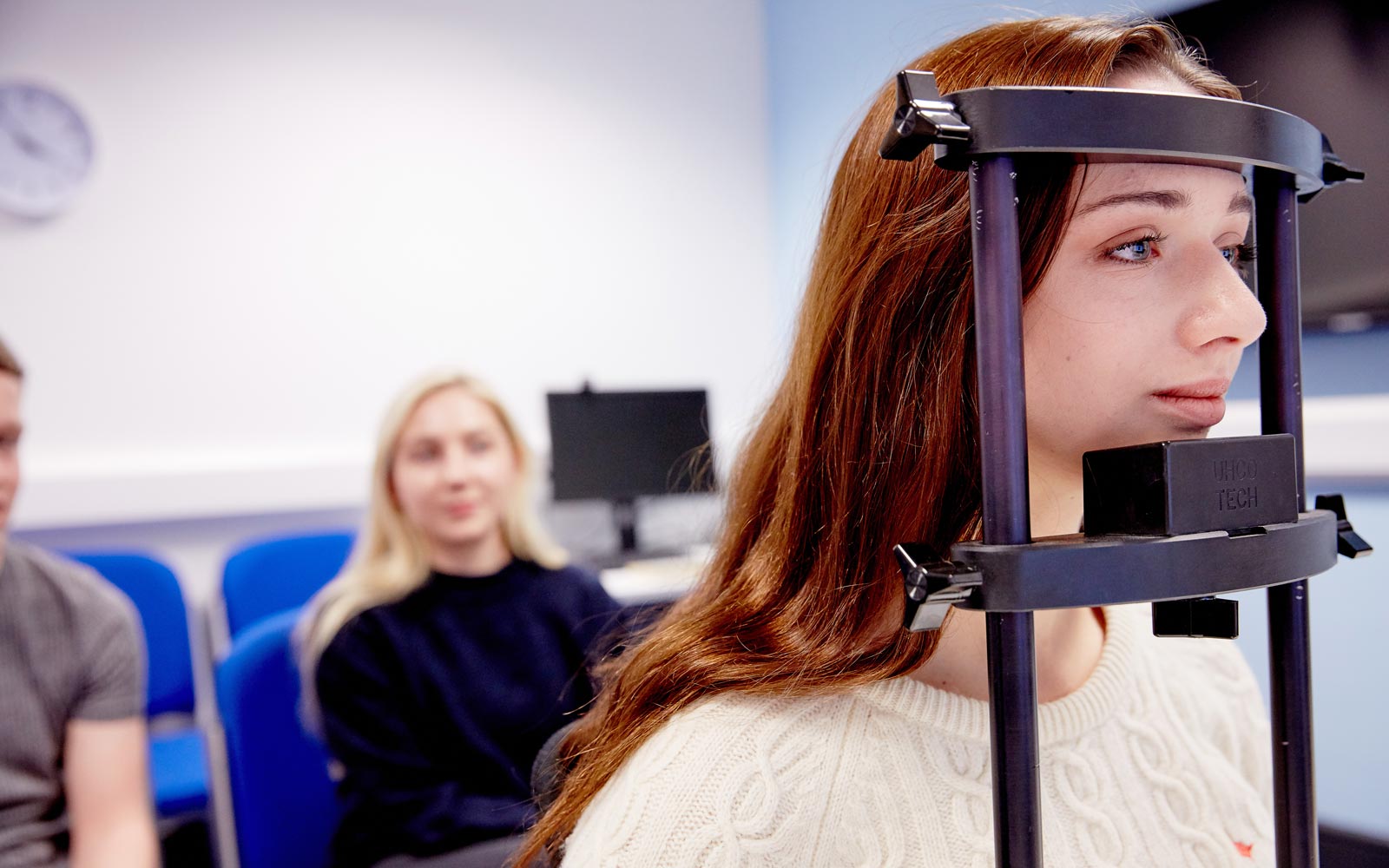 The Professional Health & Social Care MSc will develop you as a practitioner. You will develop skills that allow you to research, evaluate and innovate practice in order to improve health and social care settings.
Location – York campus
Start date – September 2019, September 2020
School – Health Sciences
Tuition Fees
UK and EU £2,500

International £12,750
Course overview
Through a range of compulsory and optional modules you will learn to apply a critical, evidence-based approach to your own practice. You will develop the skills to critically reflect on your professional practice, evaluate and plan your own continuing professional development and to make use of relevant research methods.
You can choose your own combination of modules and specialist pathways gaining knowledge that allows you to demonstrate an awareness of complex health and social care issues and continually improve your practice.
The programme will retain a central focus on service delivery and patient/user experience. Your experience and work-related learning will underpin the development of your theoretical knowledge and how you apply this in your particular area of practice.
Course structure
Modules include
Modules
The module is an opportunity to explore current drivers, policy and legislation relevant to the ways that health and social care services are delivered in long-term conditions. The practitioner role will be critically considered along with various approaches to service delivery, including rehabilitation and reablement. You will critique methods of evaluation, outcome measurement and service improvement in relation to the complex needs of service users and carers. Integrated service delivery will be promoted and practitioners invited to consider user experiences, self-management and personalisation.
Health and social care is experiencing a significant shift towards enabling service-users to take more responsibility for the design and implementation of their own treatment programmes. This is particularly the case for those with long-term conditions. This module addresses this issue by introducing you to the theory and practice of Health Coaching and critically appraising its application in the context of long-term conditions. You will develop an understanding of the principles of health coaching, apply them, and reflect on these experiences as a means of fostering sustainable and patient-led behaviour change.
The module focuses on enabling activity and participation in people with dementia. You will critically analyse contemporary theory in relation to cognition. We will especially consider extended, embodied, and ecological perspectives on cognition, as they apply to dementia. You will also evaluate the implications of these perspectives for evidence-based and innovative practice with people who have dementia and their carers.
The module is a response to current drivers, policy, and legislation relevant to health and social care services for dementia. Collectively, these factors strongly suggest that there is a need for a greater emphasis on activity focused practice in care homes. With this in mind, this module focuses upon promoting meaningful activity for older people in care homes. You will critically evaluate assessment and outcome measurement with a view to embedding a culture of activity in care home settings.
This module is an opportunity to explore leadership research and practice within health and social care. It will focus upon the key concepts of leadership theory, organisational culture, self-development, motivation, risk management, teamwork, coaching and mentoring. It will simultaneously develop practical and professional skills, whilst increasing your self-awareness through reflective personal development. You will compare and contrast different theoretical perspectives in leadership and discuss how these can be applied to "real life" work problems through case studies and a work-based learning project. This will require significant personal reflection into how you might progress knowledge and skills in leading others.
This module is an opportunity to explore stress and resilience within health and social care. It will focus upon the key concepts of stress and resilience and organisation culture. You will consider the role of the manager in contributing to not only wellbeing, but also counterproductive behaviours and conflict, toxic leadership and bullying in the workplace. It will simultaneously develop practical and professional skills, whilst increasing self-awareness through individual psychometric personality testing and reflective self-development. This module will enable you to examine these areas at an individual, team and organisational level and discuss how these can be applied to "real life" work problems through case studies and a work-based learning project.
This module explores theories of ageing and their implications for practice. You will consider active ageing and productive ageing at both the individual and societal levels within the UK. We also consider ageing in the developed west within the global perspective of ageing. You will be encouraged to debate theories of active and productive ageing, along with implication for practice, within both the UK and global context.
Living well in later life will be considered in the widest context. You will be invited to appraise your role performance and how this impacts on the experience of service users and their carers. You will also consider how you implement personalisation within your services and involve service users in service improvement. In doing so, you will be required to reflect and critically evaluate your service considering the barriers to change and strategies to overcome resistance to developments in delivery of care for the older person.
This module will explore the relationship between housing design and occupations, health and wellbeing. Principles of inclusive and universal design will be critically applied to home environments. You will examine the evidence base and apply this knowledge to specific home modification designs.
This module will focus on the ways in which housing interventions such has home modifications are evaluated and measured at an individual, service and societal level. There will be a critical examination of the evidence base and you will also appraise appropriate methods of evaluation and outcome measurement.
Improving the quality of care has been a central theme of health and social care policy for a number of years. This emphasis is regularly highlighted through discussions and critiques of the provision of compassionate care in health and social care practice. The actual quality of care is often established through indirect measures or indicators, and as such quantifying quality is often problematic. This, along with the social construction and the complexity of health and social care organisations results in difficulties which require different methodological approaches to quality improvement.
Delivering safe care is at the forefront of policy in the UK. Whilst many improvements in safety are being made, there are still a number of high-profile incidents occurring within health and social care services, and the evidence of improvements in safety is lacking. This module will provide you with an understanding of the theories and models related to safety and risk in practice that are essential to delivering safe and effective care, as well as the opportunities to critically reflect upon your own practice or experiences.
Injection therapy plays a significant role in advanced musculoskeletal and neurological physiotherapy practice, and is used by other healthcare professionals across a range of specialist clinical areas. It enables clinicians to deliver more efficient and seamless patient care. This is in line with current NHS policy to develop first contact practitioner provision and advanced practice roles across the NHS. The advanced clinical skills taught on this module will enhance your ability to support these developments.
This module aims to promote critical discussion and exploration of theories and approaches to learning in higher education. You will engage in critical evaluation of a range of teaching, learning, assessment and feedback strategies in relation to the needs of learners. You will study as a community of learners through dialogue and discussion.
You will produce a written manuscript of publishable quality that addresses a research question of significance in an area of interest and clinical relevance. You will integrate knowledge from prior modules in order to identify and answer a specific research question.
Teaching and assessment
There will be a mix of direct timetabled hours at the University and contact through the University's Virtual Learning Environment (VLE). A range of supportive open learning tasks will allow you to gain feedback within each module and prepare you for assessed work. The assessments can include case studies, portfolios, essays, vivas, implementation plans, research proposals and an independent piece of research.
The VLE will also be used to provide a flexible means of using course materials so that you can study at your convenience. You can also use it to access support from staff. VLE activities include webinars, discussion forums, and quizzes.
You will also take part in small group-based activities such as seminars, group discussions, tutorials, and workshops.
Entry Requirements
Qualifications
You will normally have a degree or equivalent qualification in health or social care qualifying you for registration with a professional body.
You will also have post-qualifying experience, be employed or have access to an appropriate work-related health or social care provider service.
Fees and funding
To study for a Postgraduate degree with us, you will need to pay tuition fees for your course. How much you pay will depend on whether you're a UK & EU student or an international (non-EU) student. Tuition fees are charged for each year of your course.
Tuition Fees
UK and EU £2,500 per year

International £12,750 per year
Tuition fees
UK & EU 2019 - 20
The tuition fee for 2018 entry to this postgraduate course is £3,500 for full-time UK/EU, Jersey, Guernsey and Isle of Man students.
See our Professional Health CPD webpages for more information about fees and funding available, including part-time and modular options.
International (non-EU) 2019 - 20
Due to the nature of these courses they are not applicable for International students.
Additional costs and financial support
COURSE-RELATED COSTS
Whilst studying for your degree, there may be additional costs related to your course. This may include purchasing personal equipment and stationery, books and optional field trips.
STUDY ABROAD
For more information on tuition fee reductions and additional costs for studying abroad, please visit our study abroad webpages.
ACCOMMODATION AND LIVING COSTS
View our accommodation webpages for detailed information on accommodation and living costs.
FINANCIAL HELP AND SUPPORT
Help and advice on funding your studies at York St John is available through our Money Advice service.
Apply for this course
You can apply directly to the course via our Apply Now links. Please select the variant of the course that you intend to undertake (e.g. full-time or part-time) as the link will take you to a customised form for the specific course. You will need to create a login and password and complete the online form. Please contact two referees in advance of submitting your application as an automated request will go out as soon as you submit, and your application will not be reviewed until both references are in place.
*Applications links available soon
More to explore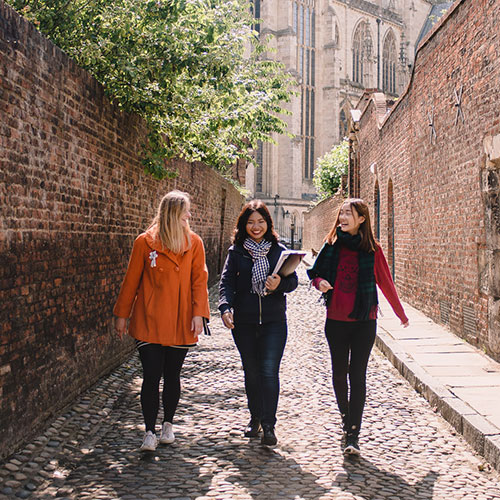 Your next steps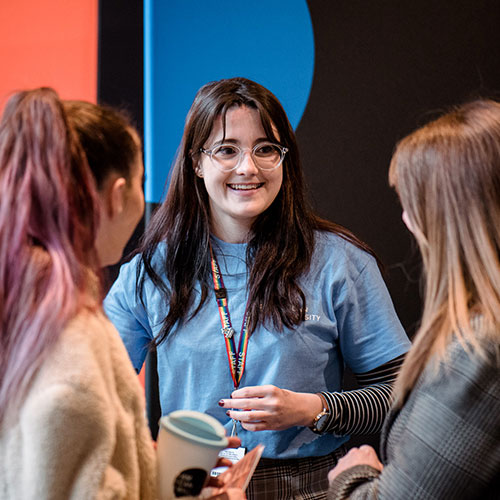 Visit us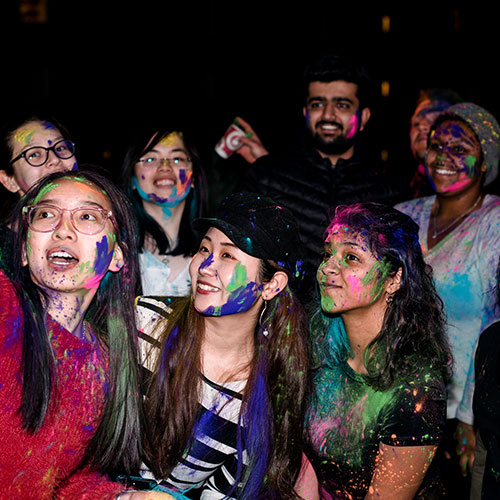 Student life