Enhance your understanding of criminal justice and its interaction with criminology.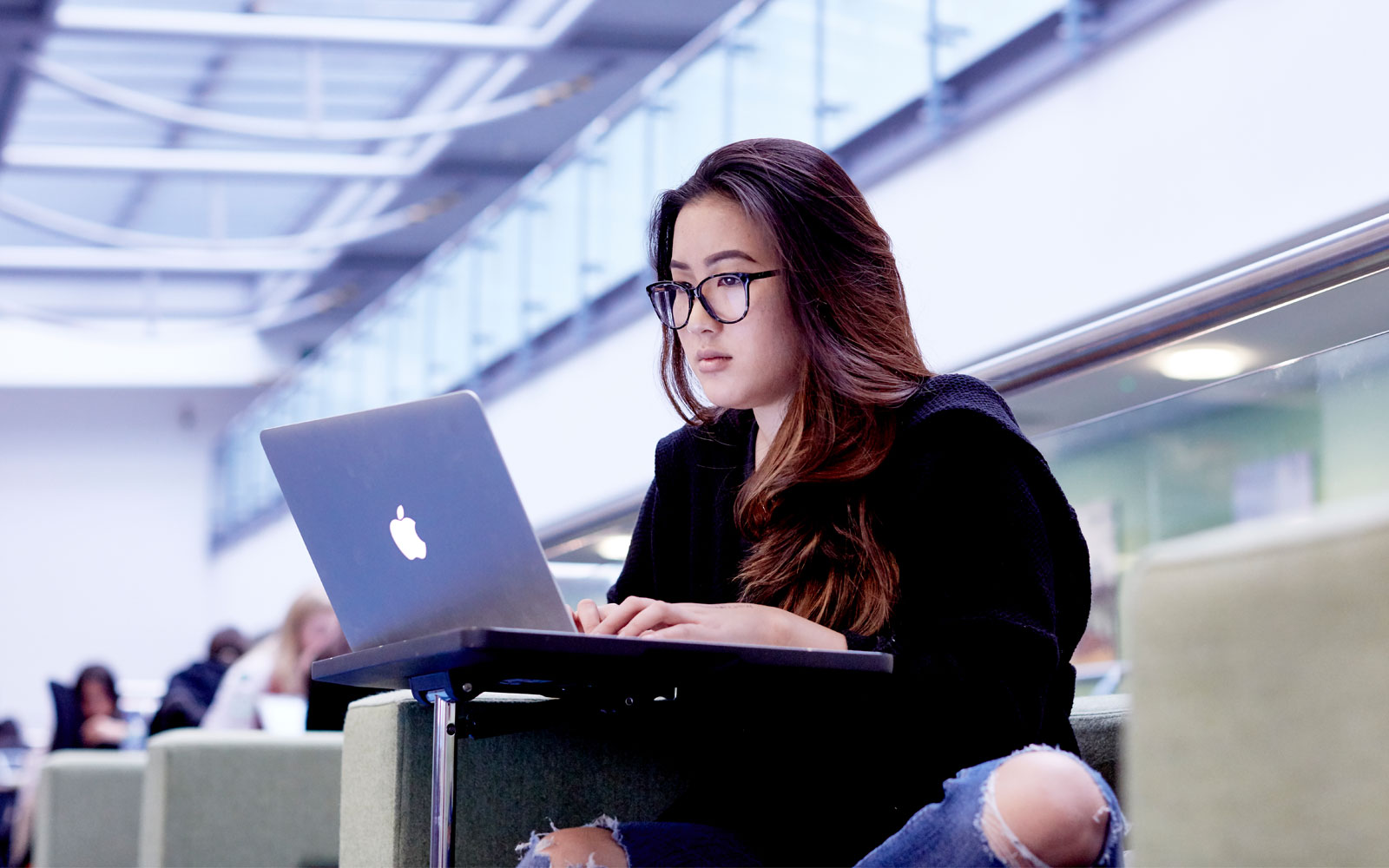 The Criminal Justice MA will challenge you to engage with the contemporary issues faced by the Criminal Justice System. You will develop a deeper understanding of how our justice and penal systems work. There will be many opportunities to develop your understanding of key themes, issues and debates concerning crime, crime control and criminal justice.
Location – York campus
Duration – 1 year full-time | 2 years part-time
Start date – September 2019, September 2020
School – Psychological & Social Sciences
Tuition Fees
UK and EU 2019-20 £6,500

International 2019-20 £12,750
Course overview
A key focus is the complex interplay between criminal justice and criminology. For over two decades, rapid change has been endemic in criminal and penal justice. Procedural stability has been absent as the traditional roles of prisons and probation have been changing. This has led to major changes.
The swift and relentless changes in the nature of the criminal and community justice systems in the UK have presented significant challenges for policy makers, managers and front-line practitioners. The MA Criminal Justice programme aims to respond to these challenges, and provide detailed analysis of the complex problems that crime poses for society today.
Modules will be structured around a diverse range of criminal justice, penological and criminological analyses and debates, covering issues such as theory and practice in criminal justice; civil liberties and human rights; gender; race and ethnicity; theoretical criminological frameworks; contemporary issues in the international justice arena and research methods and skills.
You will gain understanding of criminal justice and penal institutions and processes and the core research themes surrounding these processes will be comprehensively addressed. You will also gain greater knowledge of contemporary issues and controversies in criminal justice and punishment.
There is a need for innovative thinking on criminality and offending behaviour, informed by high-quality research. This programme will expose you to diverse and intellectually stimulating material.
The expertise of our academic staff will enable you to make links between cutting-edge criminal justice and criminological theoretical scholarship and the competing demands of contemporary practice.
Course structure
Modules include:
Advanced Research Methods (20 credits)
Criminological Theory (20 credits)
Controversies in Criminal Justice (20 credits)
Penology (20 credits)
Dissertation (60 credits)
Victimology (20 credits)
Policing (20 credits)
Global Crime (20 credits)
Teaching and assessment
This is a taught MA programme with significant emphasis on independent learning. The course is wholly assessed by coursework. There are no exams.
Our teaching, learning and assessment philosophy aims to promote independence of direction, thought and approach. Multiple formative and summative feedback points are offered across the programme. A key learning focus will be the analysis of the complex interplay between criminal justice and criminology.
Taught classes offer you the core information for the module and provide a platform where your ideas can be clarified and challenged. There will be discussion, debate, and presentations - often these will be related to readings of key literature or related materials. Modules are underpinned both by our research and our relationships with the police, probation, prison service and other criminal justice agencies.
You will receive regular formative feedback as you progress. Assignment tasks include essays, reports, and presentations. The aim is to give you the opportunity to react to feedback and develop relevant workplace skills, such as report writing and presentations.
You will be supported by an academic supervisor who you can book tutorials with and gain guidance from. Tutorials allow discussion of various topics in a focused manner. In this forum you will be able to explore your individual ideas, arguments and experiences.
The dissertation enables you to, in discussion with your supervisor, design a research project to showcase your interests in an area relevant to yourself and your work.
Entry requirements
Qualifications
You must meet the University's general entry criteria for postgraduate study. In addition, you must have a minimum of a 2:1 or higher in a cognate undergraduate discipline.
Fees and funding
To study for a Postgraduate degree with us, you will need to pay tuition fees for your course. How much you pay will depend on whether you're a UK & EU student or an international (non-EU) student. Tuition fees are charged for each year of your course.
Tuition fees
UK & EU 2019 - 20
The tuition fee for 2019 entry to this Postgraduate course is £6,500 for full-time UK/EU, Jersey, Guernsey and Isle of Man students.
Postgraduate Loan: A Postgraduate Loan is available to help you pay for your Master's course. Find out more on the Government website.
A 10% discount is applicable to all YSJ Alumni (subject to a minimum of 120 credits and achievement of a recognised award) undertaking PG level study (excludes PGCE).
International (non-EU) 2019 - 20
The tuition fee for 2019 entry to this postgraduate course is £12,750 for international students.
Due to immigration laws, International students on a Tier 4 visa must be studying full-time.
Apply for this course
You can apply directly to the course via our Apply Now links. Please select the variant of the course that you intend to undertake (e.g. full-time or part-time) as the link will take you to a customised form for the specific course. You will need to create a login and password and complete the online form. Please contact two referees in advance of submitting your application as an automated request will go out as soon as you submit, and your application will not be reviewed until both references are in place.
Applications for September 2019 entry must be submitted and completed by 5 October 2019.
More to explore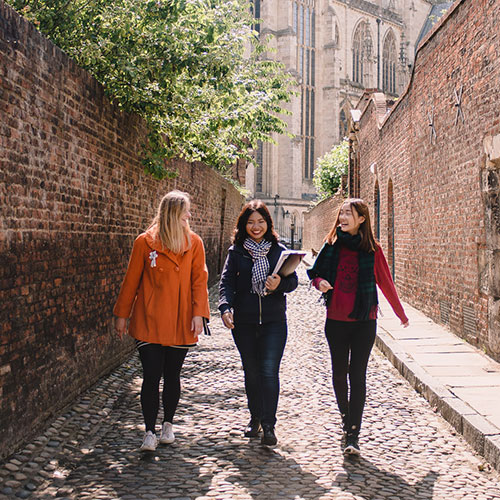 Your next steps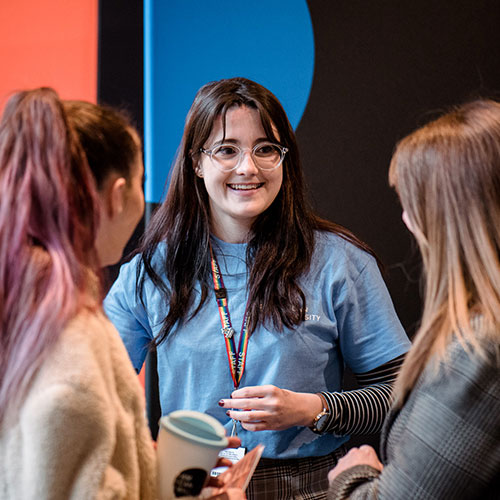 Visit us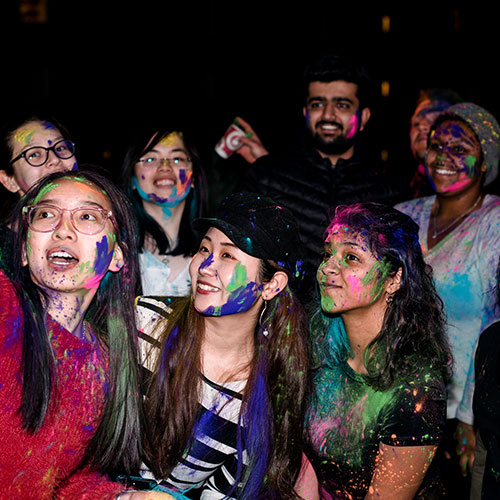 Student life