Postgraduate course
Professional Doctorate in Religion (DRel)
Explore the intricacies of religious leadership in non-Christian arenas.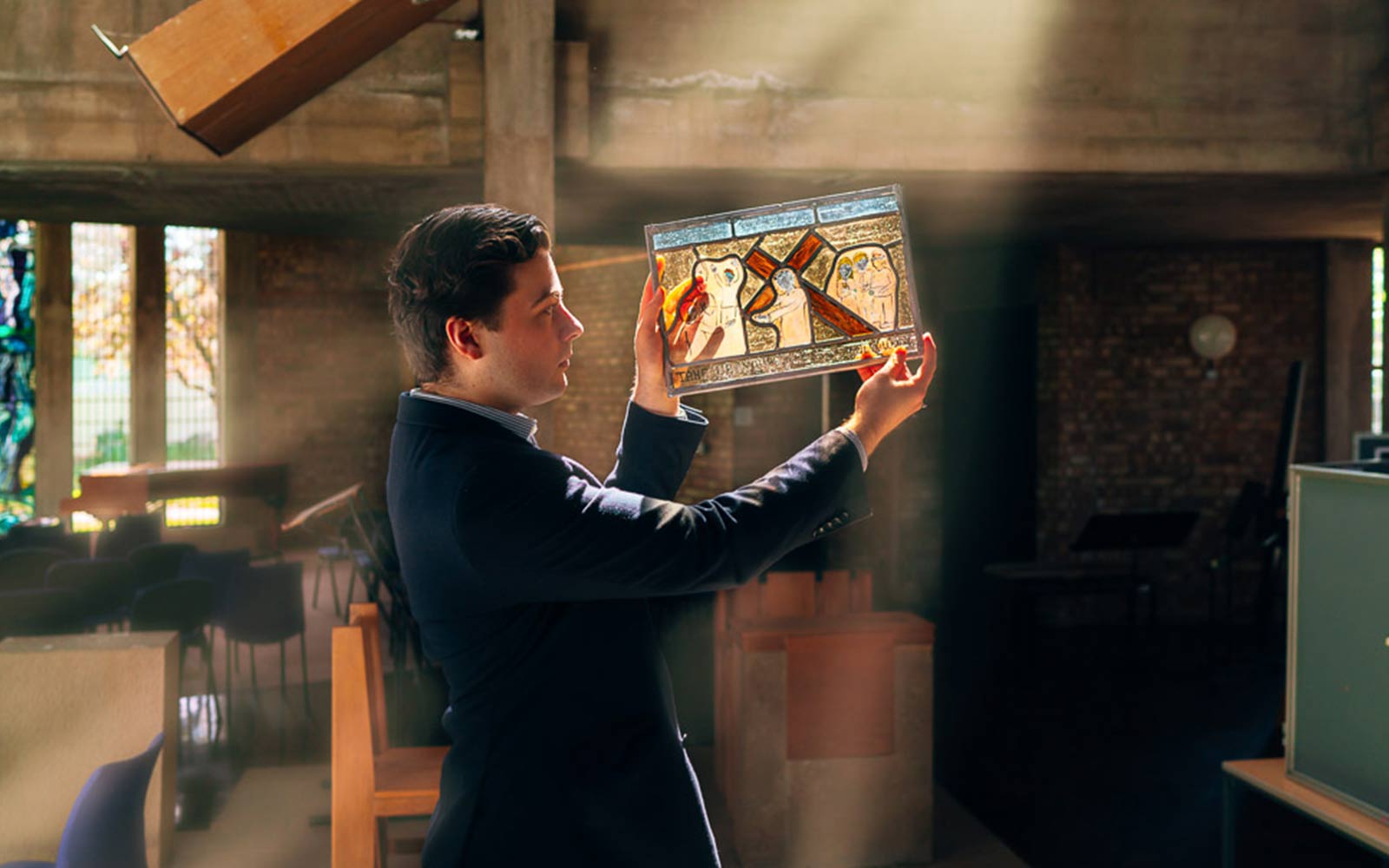 This is a doctoral qualification designed specifically for religious leaders from non-Christian backgrounds or people working in para-religious organisations such as faith-based charities or NGOs. Explore religious practice, religious leadership, faith traditions and the place of religion in society.
Location – York campus
Duration – 4-6 years part-time
Start date – January 2020
School – Humanities, Religion & Philosophy
Tuition Fees
UK and EU 2019-20 £3,750

International 2019-20 £9,563
Course overview
This doctoral programme introduces you to issues that relate to you as a professional minister embarking on research. You will also addresses issues related to your ministry.
The learning style is informal and collegiate. There is a strong emphasis on enabling you to develop your writing. You will also focus on critically engaging with key ideas, and developing a research project. The collegiality continues into stage two as you write your doctoral thesis. At this point there will be extended opportunities to share ideas and issues with fellow students and supervisors.
An unusual feature of this DRel is that the taught modules are shared with professionals from various backgrounds who are studying for the Professional Doctorate in Education and the Professional Doctorate in Ministry. You will see how broad theoretical ideas can be applied to specific contexts, and how to apply concepts and ideas to the questions you'd like to explore. In addition, you will use the tools of practical and empirical theology to foster reflection and ensure that your research brings together both empirical and theological insights.
Course structure
Modules include:
Identifying and articulating issues in professional practice (45 credits)
Contextualising issues in professional practice (45 credits)
Researching issues in professional practice (45 credits)
Influencing and impacting on issues in professional practice (45 credits)
Teaching and assessment
Teaching is geared to doctoral students. Most sessions consist of seminar-style dialogue and debate. You'll be expected to read the set material in advance and staff will work with you to engage with the ideas and discourses that suit your interests and needs.
We consider that as a doctoral student, you will learn best by doing. This will include producing drafts that help you to form your writing style and distinctive researcher voice.
In year one you will have fixed points at which you need to submit drafts of your two 8,000-word essays. You will then receive detailed feedback from your course leaders and supervisors. The following year, and the thesis stage, will follow a similar pattern.
The four compulsory taught modules are delivered two per year, in the first two years, over a four-day teaching block – one in February and one in May. Outside of these times there are half-days and online contact which enables you to keep in touch and gain regular feedback.
Entry requirements
Admission to the programme will be decided by an interview panel, and no candidates will be admitted solely on the basis of previous awards or professional experience. The normal minimum entrance qualifications will be:
An upper second-class honours degree (or equivalent)
At least two years of relevant professional experience
All candidates must also currently be in a professional role that is relevant to this award. The relevance of past and current experience to a particular award will be judged at interview.
APEL Policy
Where applicants do not meet the stated entry requirements above, it may be possible to take into account evidence of APEL as an alternative method of meeting the programme's entry requirements. In such a case, appropriate references and records of employment might be presented to support the applicant's case for admission.
Terms and conditions
Our terms and conditions, policies and procedures contain important information about studying at York St John University. These can be accessed through our Admissions webpages.
Fees and funding
To study for a Postgraduate degree with us, you will need to pay tuition fees for your course. How much you pay will depend on whether you're a UK & EU student or an international (non-EU) student. Tuition fees are charged for each year of your course.
Tuition fees
Home/EU students
The tuition fee for January 2020 starters on this postgraduate course is £3,750 per annum over for years for UK/EU, Jersey, Guernsey and Isle of Man students.
Tuition fees may be subject to inflation in future years.
Overseas students
The York St John University tuition fee for the 2020 entry to this postgraduate course is £9,563 annum over 4 years for international students.
Tuition fees may be subject to inflation in future years.
Apply for this course
You can apply directly to the course via our Apply Now link below. You will need to create a login and password and complete the online form. Please contact two referees in advance of submitting your application as an automated request will go out as soon as you submit, and your application will not be reviewed until both references are in place.
More to explore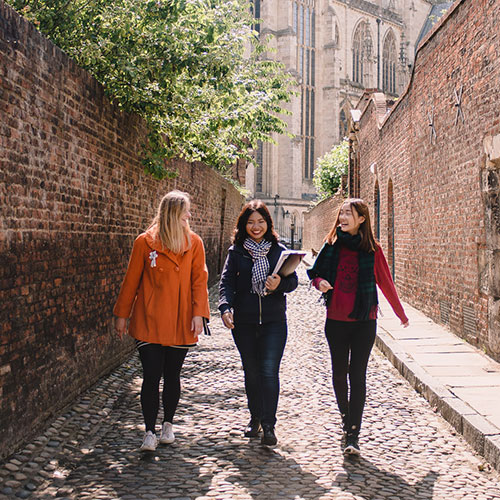 Your next steps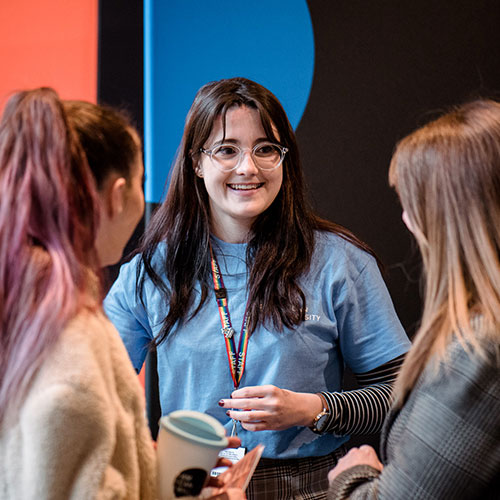 Visit us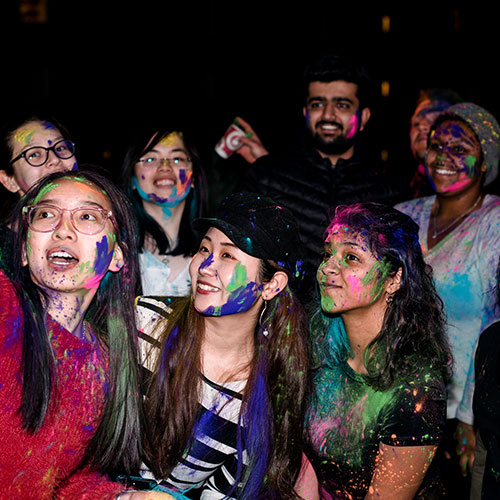 Student life