Interested in understanding the complex interactions between religion and society in the modern world?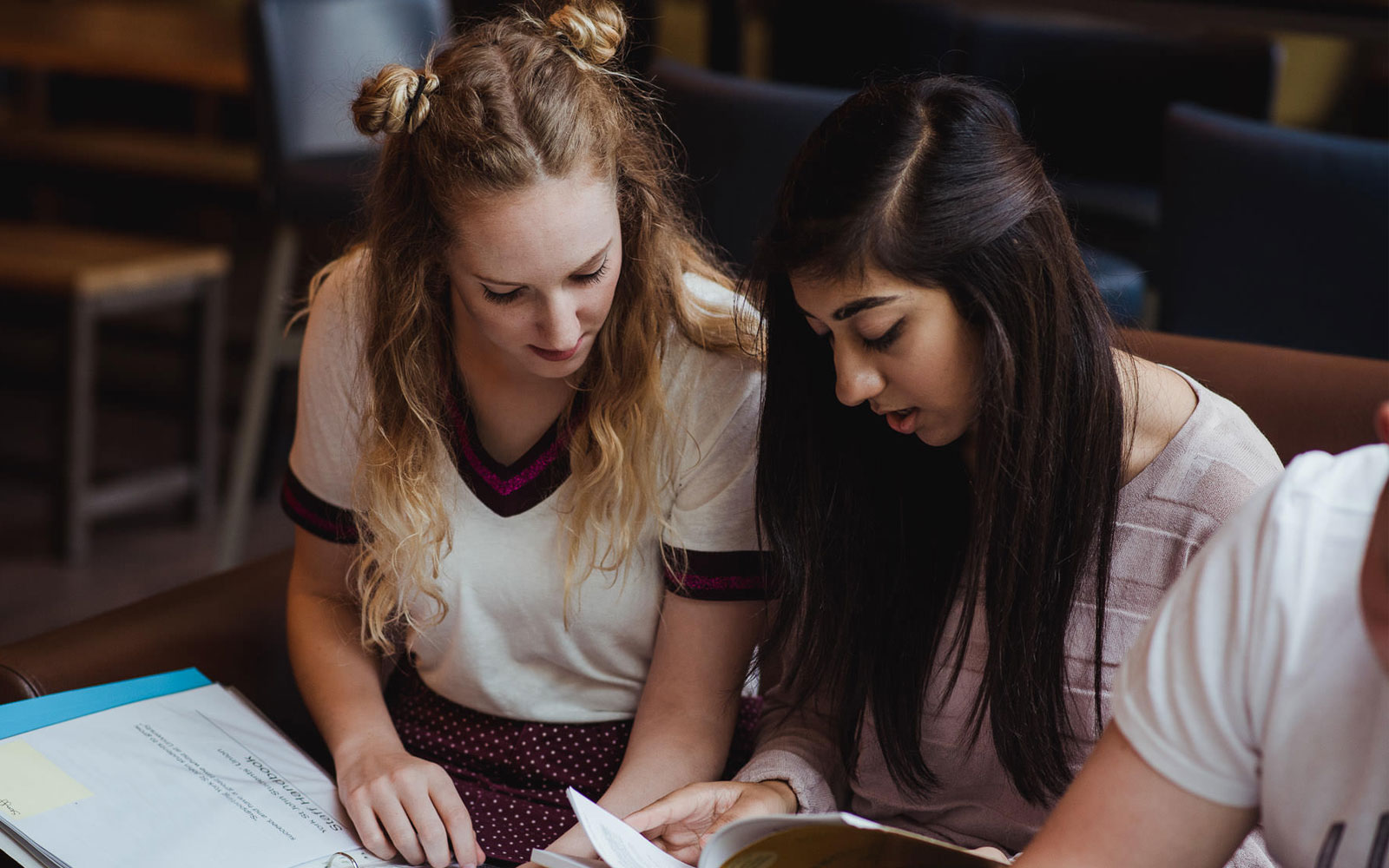 This course emphasises the importance of understanding the current religious climate and the interrelation of secular and religious communities. We consider the representation of religion in the media and popular culture, its activity in the public sphere and its significance for identity and wellbeing.
Location – York campus
Duration – 1 year full-time | 2 years part-time
Start date – September 2019, September 2020
School – Humanities, Religion & Philosophy
Tuition Fees
UK and EU 2019-20 £5,000

International 2019-20 £12,750
Course overview
This is a varied and exciting programme taught by experienced, research-active academics. You will develop your research and critical thinking skills, whether you are motivated by an ambition to pursue employment or further academic study in the field, or by professional development and personal interest.
This programme is supported by the Centre for Religion in Society – established in 2008 at York St John University for practitioners and professionals from across the humanities and social sciences to consider the role of religion in our cultural, social and political life. This unique, interdisciplinary resource will enrich your learning experience and enhance your religious literacy, your understanding of varieties of spirituality and your awareness of religion as it intersects with current and critical issues in the public sphere locally and globally.
Our course is enhanced by a wide range of speakers, including journalists, political activists and religious practitioners, invited to speak at Ebor Lecture Series. You will have the opportunity to explore the interrelation of secular and religious communities in relation to social justice and the complex issues of gender and sexuality, spirituality and mental health.
The interdisciplinary nature of the Centre, the Ebor Lecture Series and the staff in the department enable us to offer this exciting, cutting-edge programme; researching, exploring and debating the pressing and fraught theoretical and practical matters that impact on communities today.
Course structure
Modules include:
The Changing Face of Religion in Society (30 credits)
Conceptions of the Good Life (30 credits)
Religion, Gender and Sexuality (30 credits)
Spirituality and Public Life (30 credits)
Religion and Popular Culture (30 credits)
Religion and Peacebuilding (30 credits)
Religion in the Public Sphere (30 credits)
Independent Study (30 credits)
Dissertation (60 credits)
All modules are subject to availability. Not all modules will run every year.
Teaching and assessment
The aim of all of our teaching is to help you become a more nuanced critical thinker and analytic writer, to challenge you to consider new ideas and concepts, and to support you in understanding the complex connections between religion and society. The MA is taught by weekly two-hour seminars for each module.
You will have the opportunity to discuss the weekly readings with your tutor and with the rest of the group, in a friendly and intellectually stimulating learning environment. Student Services offer help with study skills, research skills and academic writing. Students will also have the opportunity to work with Royal Literary Fund Fellows to improve their written communication.
You will encounter a range of assessment types including essays, annotated bibliographies, reflective writing, blogs and presentations. Assessment opportunities are designed to help you develop your skills as a writer, researcher, and critical thinker, and also to help you prepare for future employment or enhance current employment and interests.
Most modules are assessed by coursework (6,000 words) and you will have the chance to discuss your ideas and receive formative feedback throughout the term. In the MA, the dissertation is the intellectual culmination of your Postgraduate experience. You will begin by submitting a dissertation proposal and then work with your supervisor until you submit your final (12,000 word) piece. This process helps you to become an independent researcher and you will be required to manage your own academic project.
Entry requirements
In addition to the University's general entry criteria for Postgraduate study, you must have:
An upper second-class or first-class honours degree (or equivalent). This can be in any subject, though priority will be given to students with degrees in Humanities and especially in Theology or Religious Studies.
Applicants with a lower second-class degree and knowledge of Theology and/or Religious Studies may be accepted on to the programme following an interview. This includes applicants who may have a lower second-class degree in another subject area and who have evidence of having studied Theology or Religious Studies at Certificate or Diploma level (for example as part of ministry training).
APEL Policy
Where applicants do not meet the stated entry requirements above, it may be possible to take into account evidence of APEL as an alternative method of meeting the programme's entry requirements. In such a case, appropriate references and records of employment might be presented to support the applicant's case for admission.
Terms and conditions
Our terms and conditions, policies and procedures contain important information about studying at York St John University. These can be accessed through our Admissions webpages.
Fees and funding
To study for a Postgraduate degree with us, you will need to pay tuition fees for your course. How much you pay will depend on whether you're a UK & EU student or an international (non-EU) student. Tuition fees are charged for each year of your course.
Tuition fees
UK & EU 2019 - 20
The tuition fee for 2019 entry to this postgraduate course is £5,000 for full-time UK/EU, Jersey, Guernsey and Isle of Man students.
For part-time options, see the Fees & Funding webpages for more information
Postgraduate Loan: A Postgraduate Loan is available to help you pay for your Master's course. Find out more about the Postgraduate Loan.
A 10% discount is applicable to all YSJU Alumni (subject to a minimum of 120 credits and achievement of a recognised award) undertaking PG level study (excludes PGCE).
International (non-EU) 2019 - 20
The tuition fee for 2019 entry to this Postgraduate course is £12,750 for international students.
Due to immigration laws, International Students on a Tier 4 visa must be studying full-time. For more information about Visa requirements and Short-term study visas, please visit the International Visa and Immigration webpages.
Apply for this course
You can apply directly to the course via our Apply Now links. Please select the variant of the course that you intend to undertake (e.g. full-time or part-time) as the link will take you to a customised form for the specific course. You will need to create a login and password and complete the online form. Please contact two referees in advance of submitting your application as an automated request will go out as soon as you submit, and your application will not be reviewed until both references are in place.
Applications for September 2019 entry must be submitted and completed by 5 October 2019.
More to explore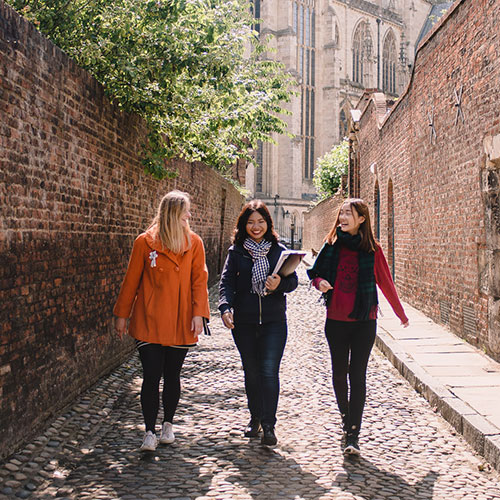 Your next steps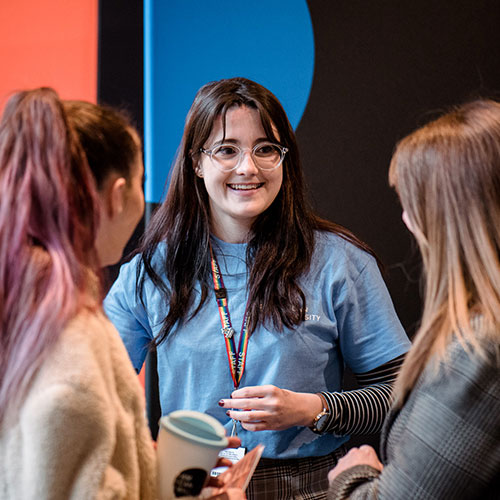 Visit us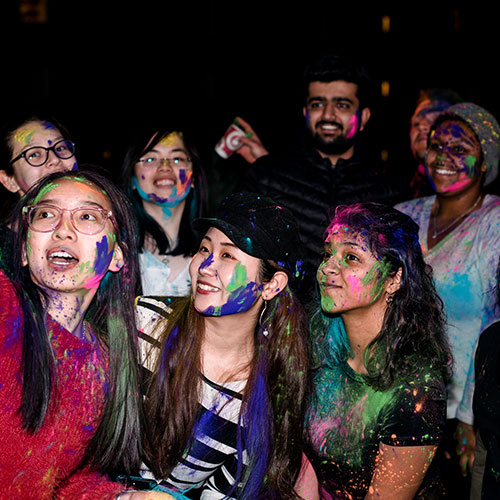 Student life