Undergraduate course
Education Studies with Special Educational Needs & Inclusion BA (Hons)
A practical and stimulating degree for people passionate about ensuring those with differing needs receive the best education they can.
Do you want to explore ideas of difference and normality? With this degree, you'll engage in the debates and challenges around Special Educational Needs and Inclusion (SENI), getting a strong foundation for your career in this important area.
90% of Education Studies students said that the course provided them with opportunities to explore ideas or concepts in depth (NSS 2019)
York campus
UCAS Code – M1X3
Duration – 3 years full-time | Part-time options available on request
Start date – September 2020, September 2021
School – Education
Minimum Entry Requirements
96 UCAS Tariff points

3 GCSEs at grade C/4 (or equivalent) including English Language
Tuition Fees
UK and EU 2020-21 £9,250 per year

International 2020-21 £12,750 per year
Discover why York St John is The One
Course overview
On this course, you will explore a range of concepts and practice related to SENI, including disability, difference, labelling and inclusion. Engage in the
history, theories and policies surrounding these concepts to challenge your thinking and help you critically address their meaning and implications for
education and wider society.
Practical learning is a large part of what we do at York St John University. You will learn through visits to SENI settings, gaining knowledge from professionals
in the field and through creative and collaborative work. Take advantage of the various practical activities offered throughout this degree and spend time in a
SENI-related professional setting during the work-based module.
If studying abroad appeals to you, you can study for a semester in countries such as Norway, USA or Spain, all without adding any time to your degree course. This is a great opportunity to broaden your horizons and be inspired by a whole new educational environment. Students who choose this option will study for credit while they are abroad, so the placement does not extend your time studying.
By combining Education Studies with Special Educational Needs & Inclusion you will gain specialised knowledge and expertise to boost your employability
and put you ahead in the job market. The theoretical understanding and transferable skills gained on this course could lead you into a range of career options,
including teaching (in either mainstream or SENI settings), SENCo, social work, caring professions, journalism, public sector management or education
guidance and counselling.
Course Structure
Level 1
In the first year Education Studies with SENI you will be introduced to a range of issues, theory and practice associated with providing for a diverse range of learning needs. The two modules 'Understanding SEN' and 'What is Inclusive Learning?' offer a range of exciting opportunities to consider the relationship between theory and practice; you will visit special educational needs schools and other inclusive settings, engage with professionals and outside speakers and work creatively and collaboratively to think through the issues involved.
Modules
Modules include:
Key Changes in Modern Schooling
Through this module, you will develop a broad and balanced knowledge and understanding of the principal features of English education in an historical context. By critically analysing Government policy both in this country and abroad, students can evaluate the effectiveness of the development of educational systems in post-industrial societies.
Learning as a Student
Students vary in their outlook and understanding of what it means to be a student of Higher Education. Some are fresh from school and some may have been engaged in other sorts of professional or recreational learning since leaving school. This module supports you as you reflect on your learning and understand your roles and responsibilities as a learner. This includes an understanding of the cognitive and meta-cognitive skills that you need to acquire or develop to be a successful autonomous learner.
What is Inclusive Learning?
This module critically investigates how specific groups of learners may be categorised and stereotyped within society and educational settings, leading to marginalisation and exclusion. The module offers you opportunities to explore how inclusive education might be applied in practice across a range of learning settings.
Questioning the Purpose of Education: Philosophical Perspectives
The purpose of education has been contested by philosophers, politicians and educators for millennia. This module forms one of the foundation blocks of the Education Studies course and guides you through a number of different philosophical approaches, value positions and educational ideologies that have been used to explain and rationalise certain approaches to education.
Global Development and Education
This module will examine global development as it applies to education around the world and offer a critique of theories of development as well as some measures of development. The module will engage with whether changing trends in education are to be welcomed and will critically assess some of the broader discourses surrounding education and global development.
Representations of Education
This module considers how depictions or representations of education are an important part of our cultural imagination and how they help to form and inform our understandings of education and schooling. Fictional accounts, works of art and media representations provide unique spaces to both reinforce and challenge dominant ideas about education and provoke debate about what should be taught, how effective learning occurs and the roles and relationships between pupils and teachers.
Understanding SEN
Special Educational Needs (SEN) is a term widely used among practitioners and in government policies for schools and educational settings; it is therefore extremely important to understand its meaning, the implications it might have for practice and the effects it can have on those who are labelled with it. This module forms one of the foundations of the SEN and Inclusion strand of the Education Studies degree programme.
Level 2
The modules in the second year offer students the opportunity to consider the concept of neurodiversity and the different learning needs that individuals with autism spectrum conditions, dyslexia, and ADHD etc. may encounter. In Media and dis/ability students will critically consider how the media has been used to represent dis/ability and special educational needs.
Modules
Modules include:
Knowledge & the Curriculum
Knowledge and knowledge construction provide the focus of this module. You will engage in a critical examination of education for the 21st century and the role and purposes of knowledge in the learning process and what is taught. You will examine epistemologies and will consider these in relation to knowledge construction, curriculum planning and learning.
Education & Social Justice
Social Justice is seen by many as central to the idea of education. This module examines the concept of Social Justice, noting the different conceptions and the contestable nature of the concept. Seeing Social Justice as a form of distributive justice will enable students to look at how goods are valued and allocated, and whether education can be seen as a good in this sense. The notion of Social Justice as linked to Modernity will also be examined, and whether there is a need to move towards Ecological Justice, which means a discussion of social change.
Life Chances & Education
The module engages critically with the discourse surrounding improving educational outcomes for children and young people, which tends to see them as autonomous and disregards a critical understanding of the dynamics of life-chances. This module endeavours to develop students' understanding of how life-chances shape the context within which children and young people grow and develop.
The Media & Disability
The media is central to twenty-first century life and as an industry has been critical in the dissemination of information, attitudes and social beliefs. This module takes a critical approach to how the media has been used to both entrench and challenge particular representations of disability and special educational needs by critically examining a range of primary media sources including film and TV, expressive arts, literature, newspapers, internet sources and charities to consider how disability and special educational needs are portrayed.
The Globalisation of Education Policy
This module will focus upon the impact of globalisation upon education. The controversies within globalisation theory will be examined, and the contestability of the idea discussed. Reference will be made to other global forces (impact of cold-war and post-colonialism) and debate whether globalisation is a continuing process within capitalism, or whether it is a new event. How different countries react to globalisation and the subsequent effect upon their education systems will form a large part of this module.
Learning as a Researcher
With claims of 'research-based' evidence to support change in education policy and practice, it is important that students understand how meaningful conclusions can be drawn from data. This module combines a critical look at the research methods employed by others with opportunities to develop research skills to an advanced Undergraduate level. It engages you in a range of research-related activities and exercises which will support future research projects.
Reflecting on Learning
Employability is central to the mission of York St John University. As a placement module this enables students to locate learning in the workplace, identify graduate attributes, and reflect upon future career options. This module links theoretical perspectives to practice, identifies personal values as they relate to the workplace and stimulates the development of a personal philosophy of learning.
Education & Development
The critical study of Colonialism and Imperialism will enable students to understand how parts of the globe came to be as they are, and to examine the variants, legacy and possible continuation of these two phases. The contestable nature of what is being studied will lead to questioning of what is meant by developed, and development. Global and local responses to the legacy of Colonialism and Imperialism, especially through educational systems, will be explored in this module.
Alternative Educations
Much, though not all, of our learning takes place in educational institutions. Does this lead to the needs of the institution taking precedence over the needs of the learner? It can also be asked if 'schooling' is the only means of educating, and whether these two terms have been confused. This module explores the link between institutions and learning, and looks at alternatives and their implications. Central to this module is the examination of the idea that learning can take place in many different locations and some of these will be examined and evaluated.
Exploring Neurodiversity and Learning
This module will explore the concept of neurodiversity and its implications for inclusive practice. It will investigate some of the cognitive, social and communication differences experienced by autistic learners and those with specific learning difficulties (SpLD) including dyslexia and dyspraxia; speech, language & communication difficulties; and behaviour, mental health and emotional needs. The module will locate effective pedagogical approaches and inclusive strategies to support the successful education of neurodiverse students, where potential learning difficulties are balanced against skills, strengths and capabilities.
Level 3
In the final year of the Education Studies with SENI strand, you will critically analyse a range of different theoretical and philosophical perspectives related to inclusion, personhood and advocacy. In the module 'Evaluating Interventions and Therapies' we will consider the historical, cultural, political and medical discourses which inform and underpin a range of different interventions, therapies and treatments for young people with SEN/D.
Modules
Modules include:
Investigating Learning
Current debates have centred on how education developments, approaches and interventions are measured as effective. Recent government policies have focused on a move towards developing and promoting evidence based practice and teachers are increasingly being encouraged to conduct research to evaluate and inform their practice. However, some critics have argued that this medical-based approach does not work within an education environment, such as the classroom, where variables cannot be tightly controlled. This module explores the question about how educational practice can be effectively evaluated.
Education & Contemporary Ethical Issues
Education is underpinned by values, and especially ethical values. This module enables you to develop their own values through investigating normative and applied ethics. They will examine ethical theories, and then apply them to current issues. These will then be applied to educational settings.
Digital Learning - The Future of Education?
This module considers what education may look like in the future. With the growth of technology, educational institutions may well need to re-appraise learning. Claims that technology will enable humans to learn more efficiently will be examined, as will the converse that it will infantilise and trivialise learning. The virtual educational institution is one scenario amongst many that will be critically appraised. The ability to be free in time and space could have a radical effect upon learning.
Critical Perspectives in SEN & Inclusion
This module seeks to provide you with an opportunity to explore contemporary issues with respect to special educational needs, dis/ability and inclusion. Informed by academic and current affairs, it will approach the topics critically, evaluating dominant discourses and examining assumptions regarding vulnerability, dependency and autonomy. In examining contemporary issues students will be expected to engage with concepts and theories which explore both the micro-social interactions of the everyday lives of young people with SEN/D, as well as the macro social structures within which they are situated.
Education, Health & Well-being
Government initiatives around health and wellbeing have become increasingly important in education and currently underpin the fundamental aims of the school curriculum. A key current debate centres on the extent to which education should be involved in health and wellbeing. Arguments focus on the extent to which education can address wider societal concerns such as childhood obesity, self-esteem and happiness. This module critically engages with such debates and questions whether education can provide effective solutions for societal problems.
Autobiography Narrative – Writing Educational Journeys
Stories and narratives form essential ways in which meaning is constructed through experiences. This module explores the ways in which narratives construct personal and professional identities and considers how narratives and 'stories' might influence an individual's ability to engage with educational opportunities and potential implications for professional practice. Students are encouraged to consider their own educational journeys/narratives alongside theoretical frameworks.
Education & the Environment
This module looks at the evidence for global change (population growth, biodiversity decline, climate change and resource depletion), and asks whether education as it is presently constituted is able to meet the possible challenges suggested by these changes. Is our current education system set up to meet the challenges of Modernity, and is it able to meet global change as shown above? Is humankind moving into post-modernity, with differing challenges? What would education look like if it concentrated upon the Earth, which all living and non-living things rely upon?
Teaching & the Role of the Teacher
This module examines the differing roles and purposes of what it means to be a teacher. Teacher Education in many countries has been structured and defined by the State. Within many countries state defined and accredited teachers carry out their roles within tight confines. Should there be more room for teacher agency? To who are teachers accountable? The multi-faceted role of the teacher will be explored from a spectrum of teacher as technician/ deliverer to teacher as liberator/ resister. This will be done by engaging in debate about purpose and role. Can the role be divorced from the social, political and institutional context?
Evaluating Interventions and Therapies
Interventions and therapies (for example speech therapy, Occupational Therapy and positive behaviour interventions) are used with children with SEN/D in classrooms throughout the world. Often these are adopted by teachers and practitioners with little consideration of the historical, cultural, political and medical discourses which underpin them, how they might be perceived by the recipients, or the quality of the evidence gathered to support their use. This module will engage students in a critical evaluation of different interventions and therapies used with children with special educational needs and disabilities, building on much of the learning already established throughout the strand.
Researching in an Educational Context (Dissertation)
The emphasis in this module is on research processes and problems; students are active participants, creators and communicators of knowledge. With tutor support, you have the opportunity to research into, and present their findings from, a specialist area of Education Studies. Integral to this study is the embodiment of a range of knowledge, skills and understanding that demonstrate social and ethical responsibility, developing independence and self-awareness, presenting and summarising information in a range of formats, critical analysis and offering solutions to complex problems.
Teaching & Assessment
The Education Studies programmes includes some core and optional modules that build in complexity as you progress through your studies. The second year includes a placement module which gives you opportunity to link theory with practice and develop employability skills. A dissertation module in the third year allows you to focus on an area of education of particular interest to you.
This programme equips you with an understanding of the role of education critically examined through psychological, philosophical, historical, sociological and political lenses. In addition to compulsory modules designed to establish a foundation, there are a choice of modules within each level which allows you to build a programme that reflects your interests. During the first and second year, you will undertake three modules per semester (20 credits each). The second semester of the second year includes both a placement module that helps you to explore possible career options and a research module that equips you with the tools you will need for your dissertation in the final year. Alongside the 40 credit dissertation that runs across both semesters of your final year, you will choose two other modules per semester.
Across the 12 weeks of the semester, each 20 credit module includes timetabled sessions, Supported Open Learning (which includes set reading, tasks and group work) and independent study. Timetabled hours for each level are as follows: level 1 - 48 hours; level 2 - 42 hours; and level 3 - 36 hours.
In the final year, you will be allocated a Supervisor to support you with your dissertation and can arrange one-to-one tutorials at stages in your research to suit you.
Outside of taught sessions, you will be expected to undertake further reading around the subjects you are studying and complete coursework assessments, reading published journal articles and preparing projects, posters or presentations for assessment.
We have extensive electronic textbooks as part of the reading lists for modules that you can access through the Library from anywhere. Module tutors and your Academic Librarian for your programme can also direct you to relevant sources to support your learning.
You will meet a range of tutors on the who will share their enthusiasm about particular research interests and lead you through the module content. They have teaching qualifications and/or Fellowship of the Higher Education Academy. The team has a wealth of experience and teach across undergraduate and postgraduate programmes within the School of Education.
There is an opportunity to undertake a 15 day placement in the second semester of your second year within a setting linked to education in some way. You can choose where to undertake your placement including schools, education teams within venues such as York Minster, The National Rail Museum, The Jorvik Viking Centre, Libraries and Museums. at York St John University can also help you to secure additional placements alongside your studies or during semester breaks which can contribute to your developing employability.
There are no examinations on the Education Studies programmes. Your knowledge and understanding will be assessed through a range of approaches including presentations, posters, artefacts, reports, reflections, commentaries essays. Your assessments will build in complexity and criticality as you progress through the degree so that by the final year, you are working with increasing independence.
Entry Requirements
Qualifications
The minimum entry requirements for this course are:
96 UCAS Tariff points
3 GCSEs at grade C/4 or above (or equivalent) including English Language
International Students
If you are an international student you will need to show that your qualifications match our entry requirements. Information about international qualifications and entry requirements can be found on our international pages.
If your first language is not English you must show evidence of English language competence at IELTS level 6.0 (with no skill below 5.5) or equivalent.
Terms and conditions
Our terms and conditions, policies and procedures contain important information about studying at York St John University. These can be accessed through our Admissions webpages.
Fees and funding
To study for an undergraduate degree with us, you will need to pay tuition fees for your course. How much you pay depends on whether you live inside the UK or EU, or internationally (outside the UK/EU). Tuition fees may be subject to inflation in future years.
UK & EU 2020 entry
The tuition fee for 2020 entry onto this course is
£9,250 per year for full time study
£6,935 per year for the first 4 years if you study part time.
These prices apply to all UK/EU, Jersey, Guernsey and Isle of Man students.
You can find out more about funding your degree by visiting our funding opportunities page.
Placement year funding
If you choose to take a placement year, and your course offers it, you can apply for the Tuition Fee and Maintenance Loan for your placement year. How much you are awarded is based on the type of placement being undertaken and whether it is a paid or unpaid placement. The tuition fee for your placement year will be reduced.
International (non-EU) 2020 entry
The tuition fee for 2020 entry to this course is £12,750 per year for full time study.
This price applies to all students living outside the UK/EU.
Due to immigration laws, if you are an international student on a Tier 4 visa, you must study full time. For more information about visa requirements and short-term study visas, please visit the International Visa and Immigration pages.
Find out more about funding your degree.
Additional costs and financial support
There may also be some additional costs to take into account throughout your studies, including the cost of accommodation.
Course-related costs
While studying for your degree, there may be additional costs related to your course. This may include purchasing personal equipment and stationery, books and optional field trips.
Study Abroad
For more information on tuition fee reductions and additional costs for studying abroad, please visit our study abroad pages.
Accommodation and living costs
View our accommodation pages for detailed information on accommodation and living costs.
Financial help and support
Our Funding Advice team are here to help you with your finances throughout your degree. They offer a personal service that can help you with funding your studies and budgeting for living expenses.
All undergraduates receive financial support through the York St John Aspire card. Find out more about the Aspire scheme and how it can be used to help you purchase equipment you need for your course.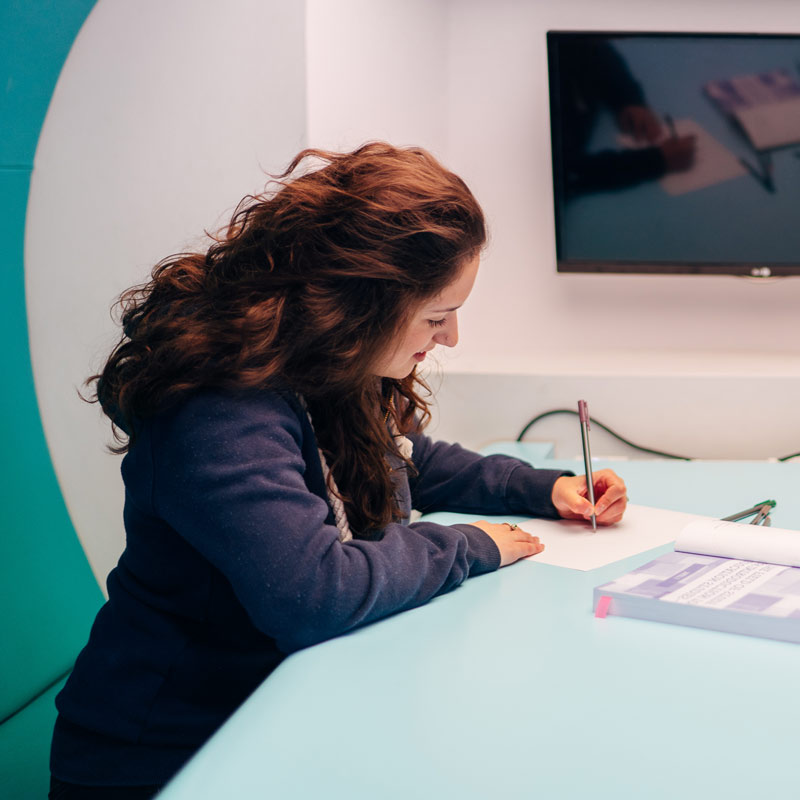 Asha Matthan Rogers
Education Studies with SENI BA (Hons)
"This course brought together some of my favourite subjects into one degree and that was the biggest selling point for me. It also looks a lot deeper into ideas in Education that you might in a teaching degree. I think the inclusive culture of the university is quite unique. Staff will go out of their way to make sure you are comfortable and have the right learning materials to make things enjoyable. Lecturers are also willing to try new ways of teaching in order to get the most out of the hours we have in our lectures."
More to explore
Join us in 2020
Visit us
What makes us different