Investigate some of the biggest challenges facing humanity today through laboratory activities and engaging with biochemistry research.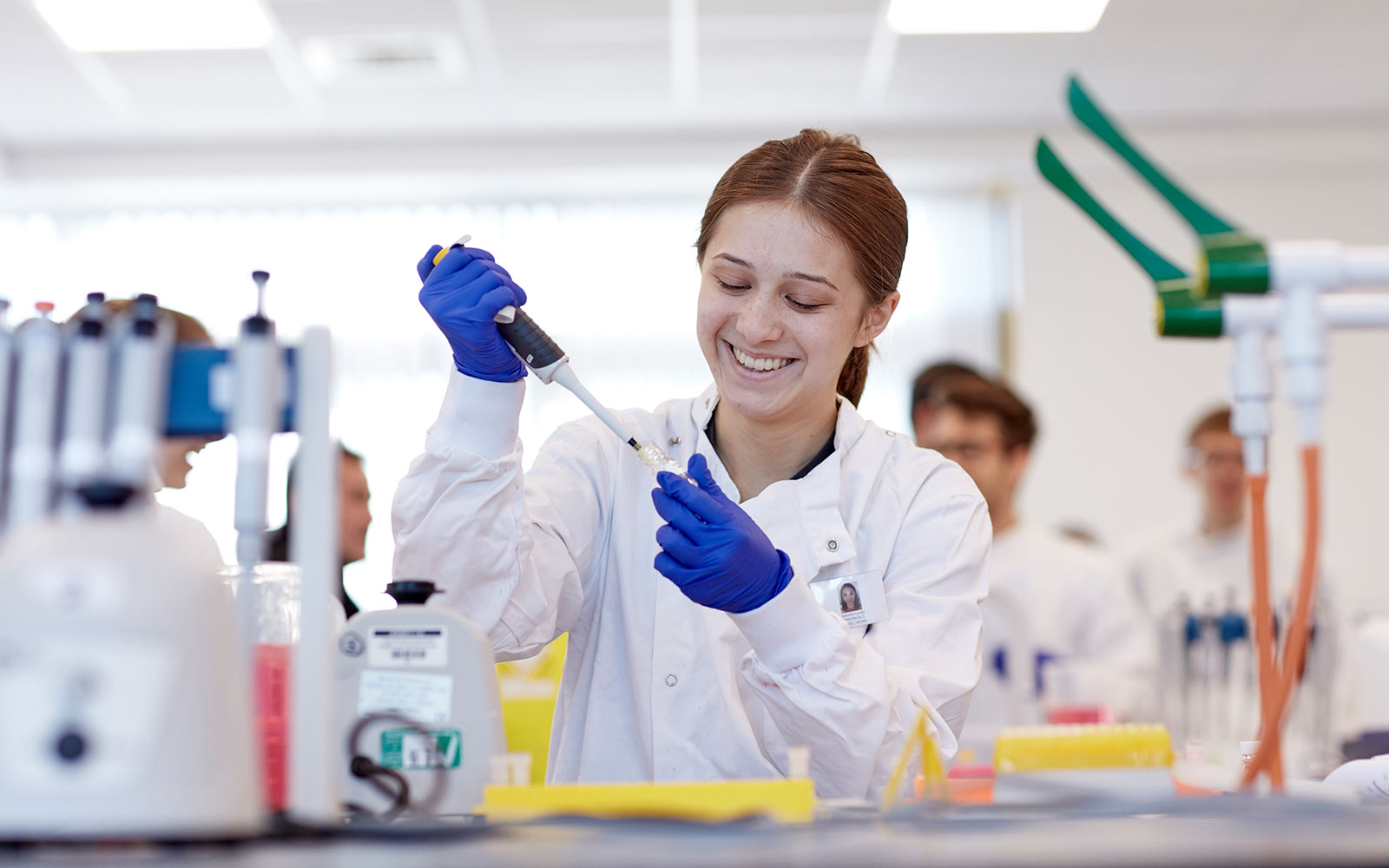 Biochemistry is an exciting and rapidly developing field of scientific study, offering new insights into how our bodies and other biological systems function and the cause and potential cure for a wide range of diseases. Biochemists are at the cutting-edge of some of the most important questions and challenges facing humanity today, taking understanding of the body to new levels of complexity.
Subject to final approval
UCAS Code – C700
Location – York campus
Duration – 3 years full-time | part-time options available on request
Start date – September 2020
School – Health Sciences
Minimum Entry Requirements
96 points to include a C/4 or above in Biology or Chemistry A-Level

3 GCSEs Graded C/4 or above (or equivalent) including English Language, Maths and Science
Tuition Fees
UK and EU 2019-20 £9,250 per year

International 2019-20 £12,750 per year
The York St John Experience
Course overview
Cancer, diabetes, cardiovascular disease and neurodegeneration are amongst some of the most significant societal challenges we face today and with an ageing and growing population they look set to increase. Biochemistry offers understanding and potential alleviation across these and many other big issues. Informed, but not dominated by chemistry, biochemistry guides our understanding of how biology operates at the level of molecules and cells – enabling us to look deeper than ever before into the changes and experiences our bodies go through. Graduate biochemists build on a detailed understanding of biology at its most fundamental level, along with complex analytical skills, to work in the health sector, the pharmaceutical industry and within food and drink.
This degree draws on the influence of a number of different disciplines to offer a comprehensive perspective on the biochemistry of life in its broadest sense. You will learn about genetics, protein biochemistry, cell biology, metabolism and its regulation, the molecular pathology of a range of diseases and the analytical technologies that make biochemical understanding possible. Laboratory activities are integral to developing your understanding of this fast-moving area of science, alongside engagement with current research across a range of areas.
In your final year of study, you engage with research as an independent investigator, bringing together your understanding gained from the course to focus upon a research question of your choice. The skills and experience derived from this course are readily transferable to graduate level employment across a range of sectors.
Course Structure
Level 1
MODULES
Introduction to Cell & Molecular Biology
Human Anatomy & Physiology
Mathematics for STEM
Introduction to Experimental Methods
Interdisciplinarity
Introduction to Biochemistry & Metabolism
Introduction to Genetics, Evolution & Development
Introduction to Microbiology & Biodiversity
Introduction to Experimental Methods
Communication for STEM
Level 2
MODULES
Further Cell & Molecular Biology
Further Experimental Methods
Introduction to Cell Signalling
Programming for Bioscience
Further Microbiology
Introduction to Endocrinology
Introduction to Immunology
Molecular Genetics
Biochemistry of Disease
Further Experimental Methods
Bioinformatics & Big Data for Biology
Level 3
MODULES
Advanced Molecular Genetics
Advanced Immunology & Infection
Advanced Molecular Biology
Investigative Research Project
Advanced Cell Signalling
Pharmacology & Toxicology
Bioengineering
Investigative Research Project
Entry Requirements
Qualifications
The minimum entry requirements for this course are:
96 UCAS Tariff points to include a C/4 or above in A Level Biology or Chemistry
3 GCSEs at grade C/4 or above (or equivalent) including English Language, Maths and Science
Terms and conditions
Our terms and conditions, policies and procedures contain important information about studying at York St John University. These can be accessed through our Admissions webpages.
Fees and funding
To study for an undergraduate degree with us, you will need to pay tuition fees for your course. How much you pay will depend on whether you're a UK & EU student or an international (non-EU) student. Tuition fees are charged for each year of your course.
Find out more about funding for Foundation Year and/or Placement Year by visiting the Funding Advice pages of our website. York St John offer special reductions to students graduating from York St John University Undergraduate degrees in 2019 and continuing directly onto Postgraduate study. Find out more about discounts and scholarships. There may also be some additional costs to take into account throughout your studies, including the cost of accommodation
Tuition fees
Home / EU students
The York St John University tuition fee for the 2019 entry to Foundation Degree, BA and BSc, PGCE Primary and Secondary and UG Health Programme degrees is £9,250 per year for UK/EU, Jersey, Guernsey and Isle of Man students.
Tuition fees may be subject to inflation in future years.
Overseas students
The York St John University tuition fee for the 2019 entry to Foundation Degree, BA and BSc, PGCE degrees is £12,750 per year for international students.
Tuition fees may be subject to inflation in future years.
Additional costs and financial support
COURSE-RELATED COSTS
Whilst studying for your degree, there may be additional costs related to your course. This may include purchasing personal equipment and stationery, books and optional field trips.
STUDY ABROAD
For more information on tuition fee reductions and additional costs for studying abroad, please visit our study abroad webpages.
ACCOMMODATION AND LIVING COSTS
View our accommodation webpages for detailed information on accommodation and living costs.
FINANCIAL HELP AND SUPPORT
Help and advice on funding your studies at York St John is available through our Money Advice service.
More to explore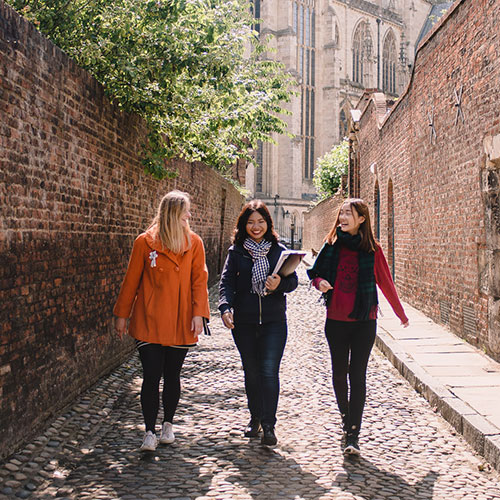 Join us this September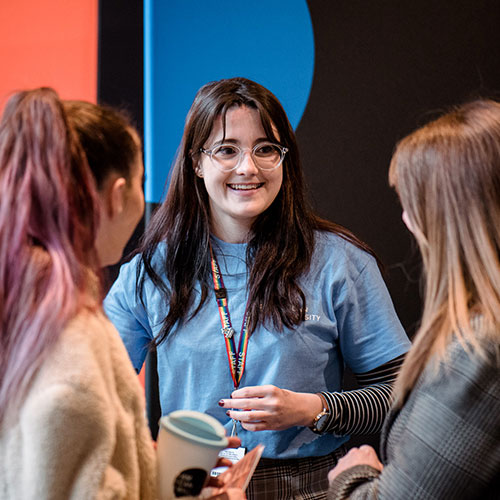 Visit us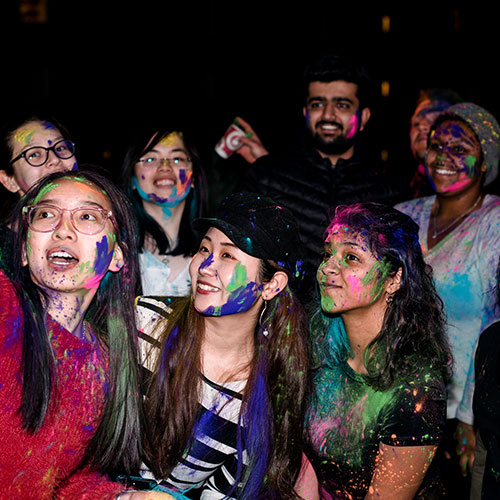 Student life