Undergraduate course
American Studies & History BA (Hons)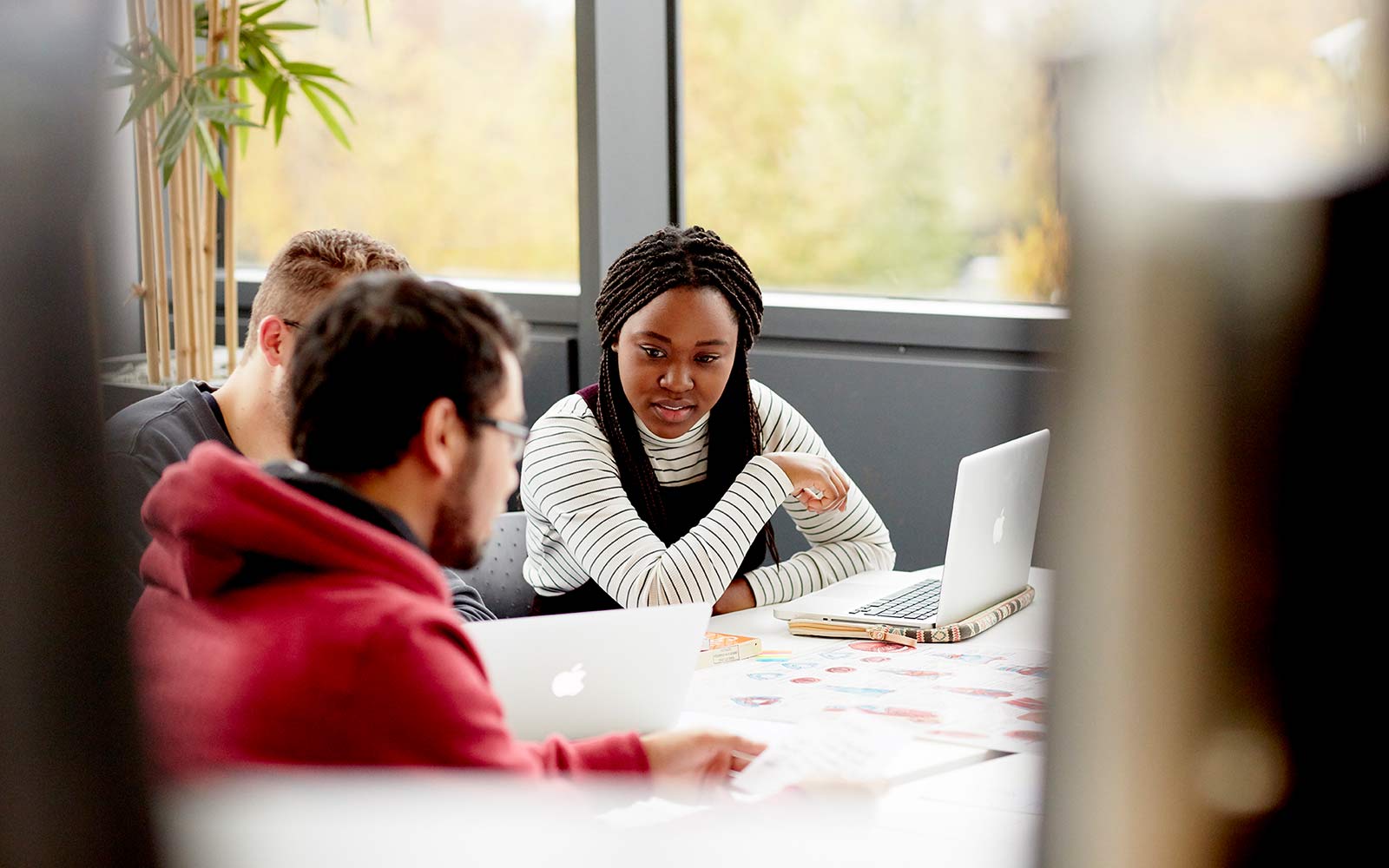 The Joint Honours History and American Studies degree programmes here at York St John University give you the chance to engage with inter-disciplinarity, through the study of a broad range of types and periods of history, as well as a varied range of cultural approaches related to the United States.
UCAS Code – VT17
Location – York campus
Duration – 3 years full-time | 6 years part-time
Start date – September 2019, September 2020
School – Humanities, Religion & Philosophy
Minimum Entry Requirements
96 UCAS Tariff points

3 GCSEs at grade C/4 or above (or equivalent) including English Language
Tuition Fees
UK and EU 2019-20 £9,250 per year

International 2019-20 £12,750 per year
The York St John Experience
Course overview
We provide an excellent learning environment in the historic centre of the City of York, with a rich selection of museums, libraries and historical sites to complement and enhance your academic programme.
"The 'History: Community and Culture' module in second year involved lectures about industries relevant to my course and a work experience placement. For me, this was at the Yorkshire Film Archive, where I was able to put the analytical and research skills I had developed during my degree to practical use. York St John provides a lot of opportunities for voluntary work, work experience, and other activities and events that can really help you springboard into the right career."
Course Structure
Level 1
American Foundations seeks to familiarise students with an introductory knowledge of American Studies by focussing on the key themes of the American experience, such as mission, freedom, the American Dream, the Melting Pot and multiculturalism, as well as using a range of contemporary sources such as Hollywood film.
Cinema and Society will introduce students to the analysis of film as historical evidence concerning cultural, social and political change in the USA as well as promote interdisciplinary skills relevant to American Studies
America's Century examines how the international history of the 20th Century was marked by the rise to global pre-eminence of a single super-power, the United States of America. The aim of this module is to examine the dynamic interaction between the USA and the international community; and to interrogate the concept of the 20th Century as 'America's Century'. It is designed as an introduction to America's global role and its impact upon the contemporary world.
The Making of Britain offers an introduction to British history from pre-Roman times to the present and examines the importance of national identities in the history of the British Isles.
War & Society examines war and its impact on society through case studies drawn from early modern Europe and the 20th century
The Age of Anxiety: The USA, 1929-1960 is an interdisciplinary study of America under the impact of the depression, the Second World War, the Nuclear Age and the Cold War
From Slavery to Freedom examines the experience of black Americans during the era of slavery and in the years following its abolition
Plague, Piety and Power introduces students to the history of late medieval and early modern Europe, focusing on the themes of social, political, cultural and economic development during the period.
Anglo-American Relations explores the changing relationship between Britain and America since the early 20th century.
The Nation Divided: The US Civil War looks at the era of the American Civil War, in relation to its history and its contemporary representation in film and culture.
The Great Society: America in the 1960s & 1970s - the pivotal decade of the 1960s, with reference to presidential power, popular protest and war.
Conflict on the East Asian Mainland: this module looks at the major conflicts on the East Asian mainland in the 20th century
Entry Requirements
Qualifications
The minimum entry requirements for this course are:
96 UCAS Tariff points
3 GCSEs at grade C/4 or above (or equivalent) including English Language
Terms and conditions
Our terms and conditions, policies and procedures contain important information about studying at York St John University. These can be accessed through our Admissions webpages.
Fees and funding
To study for an undergraduate degree with us, you will need to pay tuition fees for your course. How much you pay will depend on whether you're a UK & EU student or an international (non-EU) student. Tuition fees are charged for each year of your course.
Find out more about funding for Foundation Year and/or Placement Year by visiting the Funding Advice pages of our website. York St John offer special reductions to students graduating from York St John University Undergraduate degrees in 2019 and continuing directly onto Postgraduate study. Find out more about discounts and scholarships. There may also be some additional costs to take into account throughout your studies, including the cost of accommodation
Tuition fees
Home / EU students
The York St John University tuition fee for the 2019 entry to Foundation Degree, BA and BSc, PGCE Primary and Secondary and UG Health Programme degrees is £9,250 per year for UK/EU, Jersey, Guernsey and Isle of Man students.
Tuition fees may be subject to inflation in future years.
Overseas students
The York St John University tuition fee for the 2019 entry to Foundation Degree, BA and BSc, PGCE degrees is £12,750 per year for international students.
Tuition fees may be subject to inflation in future years.
Additional costs and financial support
COURSE-RELATED COSTS
Whilst studying for your degree, there may be additional costs related to your course. This may include purchasing personal equipment and stationery, books and optional field trips.
STUDY ABROAD
For more information on tuition fee reductions and additional costs for studying abroad, please visit our study abroad webpages.
ACCOMMODATION AND LIVING COSTS
View our accommodation webpages for detailed information on accommodation and living costs.
FINANCIAL HELP AND SUPPORT
Help and advice on funding your studies at York St John is available through our Money Advice service.
More to explore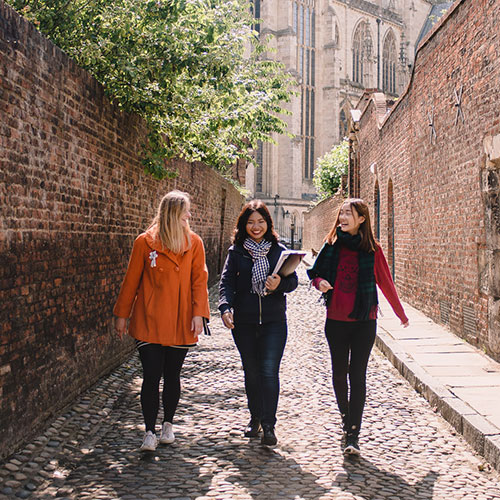 Your next steps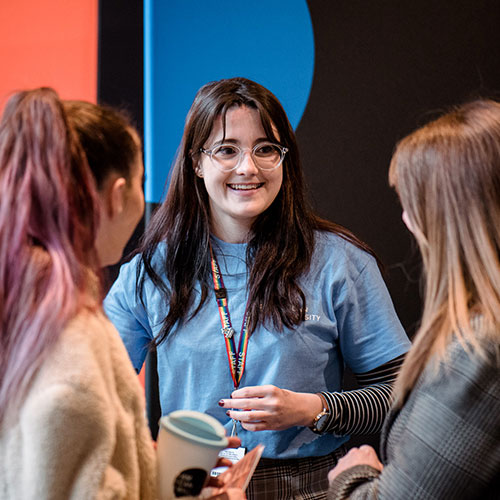 Visit us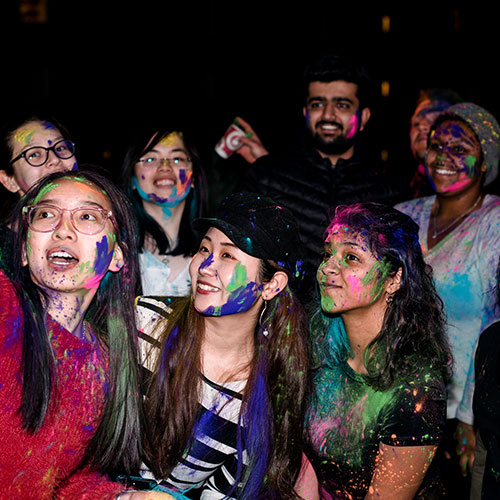 Student life