Undergraduate course
Creative Writing BA (Hons)
Are you driven to write? Love to explore writing that has pushed boundaries?
If you love reading and writing, then we can help you to develop your creative potential. Creative Writing is taught by a team of award-winning writers, and helps to foster skills that matter in the workplace as much as on the page. Communication, creativity, reflection, analysis and collaboration are at the heart of this degree.
93% of Creative Writing students were satisfied with their course. (National Student Survey 2020)
100% of Creative Writing students thought that their course was intellectually stimulating. (National Student Survey 2020)
York campus
UCAS Code – 3S3S
Duration – 3 years full-time | 6 years part-time
Start date – September 2021
School – School of Humanities
Minimum Entry Requirements
104 UCAS Tariff points

3 GCSEs at grade C/4 (or equivalent) including English Language
Tuition Fees
UK and EU 2021 entry £9,250 per year full time

International 2021 entry £12,750 per year full time
Discover why York St John is The One
Course overview
Whether you are penning your own poetry, finding your way with fiction, shaping scripts, exploring creative non-fiction or experimental writing, our Creative Writing Programme enables you to develop work in a variety of forms and genres.
It's an exciting time to join us. You'll become part of the York Centre for Writing, a hub for innovative new work with strong links to the wider literary community and to the publishing industry. Our participation in the annual York Literature Festival will give you the chance to study and learn directly from many popular and internationally-acclaimed writers. We also have regular visits from industry professionals and innovators, including agents, publishers and literary activists.
Good writing comes through good reading, so our course emphasises the importance of engaging with the wider world of literature in order to develop your own style. You'll study brilliant writing from the past, as well as learning from contemporary creative practitioners. You'll learn to read and analyse texts to develop a deeper understanding and you'll have the chance to get involved in events, performances and publications.
We place a strong emphasis on giving you transferable skills, so that whether you pursue a career in writing, the arts or another profession, you'll have the empathy, insight, independent thinking and experiences to help you succeed. You will develop both intellectual skills and the practical skills necessary for employability, as well as gaining a wealth of experience relevant to the publishing industry and beyond.
Course structure
Level 1
Modules
Forms of Narrative (20 credits)
Good writers are good readers first and foremost. This module aims to introduce you to theories, debates, and practices in narrative, in order to enhance your understanding of narrative as it functions within literature and culture generally. You'll explore films, novels, poetry and plays, from Ovid's Metamorphoses to Hitchcock's Vertigo. There is a choice of creative or critical assessments.
Introduction to Creative Writing (20 credits)
This course introduces you to core skills in creative writing including creating setting, poetic form, working with dialogue and characterisation. You will also develop skills in workshopping and collaborating on creative work.
Introduction to Lierary Studies 1 (20 credits)
In this module you will have the chance to build your confidence in working with literature at degree level. You will engage with a range of texts written prior to the nineteenth century that includes prose, drama, poetry, speeches, letters and articles. Together, we will start to think about some of the ways that literature and history can be brought together and why the study of English Literature remains a popular and important discipline.
Writing to Order (20 credits)
This course introduces a range of genres and professional writing skills. We'll teach you the elements of different forms of writing – from memoir to scripts, graphic novels to blogs. You will meet a variety of inspiring visiting writers. You are encouraged to work to deadlines and will gain an understanding of the skill set of the professional writer.
Creative Research for Creative Writing (20 credits)
This module introduces you to important approaches for researching and inspiring your creative work. You'll explore different research methods, from using archives to working with real-life experiences and collaborating with experts and artists in different media.
Introduction to Literary Studies 2 (20 credits)
On this module we'll examine some well-known classics alongside more unusual selections that help us to question the social, political, cultural and historical values by which we approach literature. This includes an exciting range of texts across different media and forms, from nineteenth century poetry to early cinema and 1930s nonfiction. Along the way we'll be thinking about gender, class, war, empire, form, genre, and much more besides.
Level 2
Modules
Compulsory
Working with words (20 credits)
The aim of this work-related module is to develop your understanding of the relationship between creative writing practices and employability in the creative industries, by offering you the opportunity to explore and engage with methods and means of literary publishing, production, and performance.
Optional
Writing Fiction (20 credits)
An opportunity to read and produce a range of fictional forms, from flash-fictions to novellas, short stories to novels. You will develop an understanding of characterisation, voice, plot, narration, dialogue and point of view. By the end of the course, you'll have written your own fiction portfolio.
Writing Reality: Creative Non-fiction (20 credits)
You will have the opportunity to explore a range of non-fiction texts including journalism, creative non-fiction, fictocriticism, manifestos, blogs, online journals, travel writing, documentary and life writing. By viewing, reading and watching a range of non-fictional texts you will be asked to make the links between creative and critical writing, and to produce your own non-fictional texts.
Writing Poetry (20 credits)
From the sonnet to the prose poem, learn about the formal qualities of poetry, how to produce dazzling imagery and perfect rhythm; manipulate voice and pace. You will study a range of contemporary poets, supplemented by visits and readings from some of them. You will produce your own portfolio of pieces by the end of the course.
Scriptwriting (20 credits)
This module addresses the essential elements of scriptwriting including writing convincing dialogue, creating interesting characters, and constructing coherent stories. You will develop your expressive and technical skills in writing scripts for one or more of the following disciplines: radio, television, stage and film, culminating in the creation of your own original script.
Adaptations (20 credits)
We look at the different ways books and films tell stories, and what happens to literature and literary characters when they get 'translated' onto the screen. In addition to examining specific examples of film adaptation, students can choose to experiment creatively on a project of their own.
Science Fiction for Survival (20 credits)
Drawing on a range of theoretical and critical concepts around utopianism, the module will consider landmarks in the history of Science Fiction in order to develop students' understanding of key concerns relevant to the genre. The title 'Science Fiction for Survival' aims to highlight the way in which science fiction, through its attention to both technology and ideology, encourages readers/viewers to consider the way in which humanity's post-industrial choices have impacted directly on the well-being of the planet and its diverse human and non-human inhabitants.
Level 3
Modules
Compulsory
Creative Writing Dissertation Project (60 credits)
Optional
Writing Genres
You will be encouraged to consider the historical, theoretical, cultural and political dimensions of genre, alongside developing knowledge of the conventions of specific genres. You will also be given the opportunity to critically explore differentiations between "high" and "low" culture. You will develop your understanding of the emergence of genres such as tragedy, satire and gothic, and the conventions of contemporary genres such as romance, horror, and noir.
Contemporary Writing 1: Innovation and Experimentation
This module provides the opportunity to study and develop creative work at the cutting-edge. You'll look at writing that challenges the traditional boundaries of literature and is fresh, exciting and innovative. You'll consider a broad range of materials and techniques that will help you to develop your own innovative creative practices.
Contemporary Writing 2: Literary and Publishing Culture Now
This module introduces a range of very contemporary publishing and literary cultures, with a view to helping you position your own work in the contemporary literary landscape. It also has a practical focus, and will help you to develop a professional portfolio that can be sued as a springboard after your degree course.
Literature Modules
There will also be the opportunity to select from modules across the Literature degree programme.
Modules
These may include:
Level 2
Literary Theory (20 credits)
Mapping America (20 credits)
Civil War to Civil Society: British Literature, 1640-1740 (20 credits)
Revolution and Response: British Literature, 1740-1840 (20 credits)
Conflicting Words (20 credits)
Sick Novels: Literature and Disease (20 credits)
From Harlem to Hip-Hop: African-American Literature and Culture (20 credits)
Shakespeare: Perspectives (20 credits)
Politically Engaged Practice (20 credits)
Level 3
The Victorian Novel: Realism, Sensation, Naturalism (20 credits)
Gothic Origins (20 credits)
The Making of Modern Drama (20 credits)
American Radicals: Outside the Canon (20 credits)
Writing the Caribbean (20 credits)
Gender and Sexualities (20 credits)
Teaching & Assessment
We don't believe that exams are the best way to develop creative skills, so you won't find any of these on your Creative Writing degree. You will mainly be assessed through coursework, and will often be required to develop a portfolio of original writing accompanied by a critical or reflective commentary. You may be asked to write some essays, in order to develop your critical skills of literary analysis. But as well as developing creative work and critical analyses, there are other assessment opportunities designed to help you develop new skills and prepare for graduate employment. You will encounter a wide range of assessment opportunities, including project work, organising events and publications, giving presentations, and developing reflective writing.
The aim of our teaching is to help you to become a better writer. We do this by helping you to understand how literary texts work, which means reading and analysing texts as well as practising writing your own original creative work. We use a combination of different methods of delivery to help achieve this: you'll find that you are supported to share your work-in-progress in regular workshop settings, so that you get used to developing and re-working your writing with feedback. You'll also benefit from lectures, seminars, masterclasses, and other opportunities for group learning. There will be a host of additional events and projects that you can get involved in each year to supplement your learning.
Creative Writing is a highly interactive discipline: discussions, debates, peer-feedback, and writing activities are a crucial part of the learning process. We do not want students to be passive learners, but instead expect you to be actively engaged and involved with your degree subject.
In your first year, you will typically study three modules each semester. Each module will normally have three hours of contact time each week, so you'll have a minimum of 9 hours each week in University. This is just the starting point for your learning, as we also expect that you'll be engaging each week in independent study: you'll be undertaking reading and writing activities outside the classroom as directed by your module tutor. Creative Writing is an interactive subject, but also requires you to develop the skills of self-directed writing and time-management that are crucial to being a professional writer. There'll be additional guest events and individual tutorials with your academic tutor to attend throughout the year.
Entry Requirements
Qualifications
The minimum entry requirements for this course are:
104 UCAS Tariff points
3 GCSEs at grade C/4 or above (or equivalent) including English Language
International Students
If you are an international student you will need to show that your qualifications match our entry requirements. Information about international qualifications and entry requirements can be found on our international pages.
If your first language is not English you must show evidence of English language competence at IELTS level 6.0 (with no skill below 5.5) or equivalent.
International entry requirements
Foundation Year
This course is available with a foundation year. This option is ideal if you do not yet meet the minimum requirements for entry straight onto a degree course, or feel you are not quite ready for the transition to Higher Education. A foundation year prepares you for degree level study, giving you the confidence and skills needed to make the most of your course. Passing it guarantees you a place on this degree course the following academic year.
Personal statement
Essential criteria
As well as a strong standard of written English, we look for a demonstration of knowledge and commitment to the subject. This can be shown in a variety of ways – for example, through previous study (including English language, theatre, film studies, media, history), wider reading and creative writing. Tell us why you want to study Creative Writing, and how you think you would benefit from the course.
Valued criteria
Candidates can demonstrate a real enthusiasm for the subject that goes beyond achieving good grades in exams. You might mention any of the following:
Your writing experience in a range of different genres and forms.
The impact of reading on your writing.
Transferrable skills (e.g. research and planning skills, collaboration, having an open mind, being pro-active).
Lectures, readings, or performances you've attended.
Societies you belong to (e.g. writers groups, book clubs).
Literary journals and magazines you read.
Further study you've taken (e.g. in modern languages).
Future career plans and ambitions for your writing.
Terms and conditions
Our terms and conditions, policies and procedures contain important information about studying at York St John University. These can be accessed through our Admissions webpages.
Fees and funding
To study for an undergraduate degree with us, you will need to pay tuition fees for your course. How much you pay depends on whether you live inside the UK or EU, or internationally (outside the UK/EU). Tuition fees may be subject to inflation in future years.
UK and EU 2021 entry
The tuition fee for 202 entry onto this course is
£9,250 per year for full time study
£6,935 per year for the first 4 years if you study part time.
These prices apply to all UK/EU, Jersey, Guernsey and Isle of Man students.
You can find out more about funding your degree by visiting our funding opportunities page.
Placement year funding
If you choose to take a placement year, and your course offers it, you can apply for the Tuition Fee and Maintenance Loan for your placement year. How much you are awarded is based on the type of placement being undertaken and whether it is a paid or unpaid placement. The tuition fee for your placement year will be reduced.
International 2021 entry
The tuition fee for 2021 entry to this course is £12,750 per year for full time study.
This price applies to all students living outside the UK/EU.
Due to immigration laws, if you are an international student on a student visa, you must study full time. For more information about visa requirements and short-term study visas, please visit the International Visa and Immigration pages.
Find out more about funding your degree.
Additional costs and financial support
There may also be some additional costs to take into account throughout your studies, including the cost of accommodation.
Course-related costs
While studying for your degree, there may be additional costs related to your course. This may include purchasing personal equipment and stationery, books and optional field trips.
Study Abroad
For more information on tuition fee reductions and additional costs for studying abroad, please visit our study abroad pages.
Accommodation and living costs
View our accommodation pages for detailed information on accommodation and living costs.
Financial help and support
Our Funding Advice team are here to help you with your finances throughout your degree. They offer a personal service that can help you with funding your studies and budgeting for living expenses.
All undergraduates receive financial support through the York St John Aspire card. Find out more about the Aspire scheme and how it can be used to help you purchase equipment you need for your course.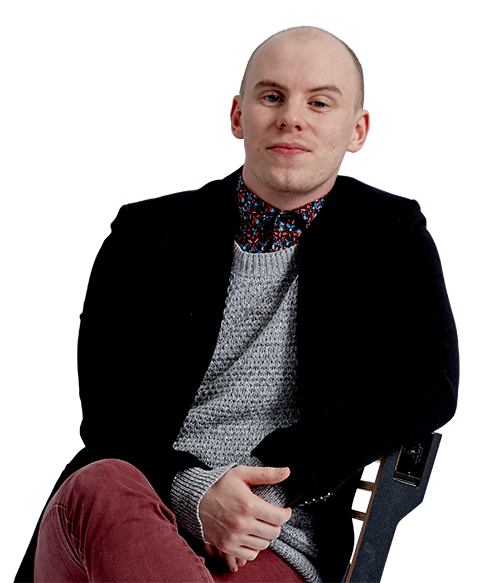 Thomas Young
Creative Writing BA (Hons)
Getting accepted into university was huge for me as I'd achieved low grades and my applications had been rejected. There's the cliché of, 'it changed my life', and it's certainly done that, but it's also changed my outlook on life, my confidence and my self-value. There's the potential of who you can be as a person, it gives you the opportunity to realise that and I'm excited to soon be starting my MA in Creative Writing here at York St John.
More to explore
Join us in 2020
Visit us
What makes us different