Undergraduate course
English Literature BA (Hons)
Passionate about reading, analysing and creating stimulating writing?
Our philosophy is that words matter. Books can change the world. We believe that reading and understanding different types of literature inspires people to develop greater insights into themselves and the wider world. If you are also passionate about reading and the power of the written word, then our English Literature course is the perfect choice for you.
95% of English Literature students felt that their course provided opportunities to bring information and ideas together from different topics. (National Student Survey 2020)
97% of English Literature students felt they were guided well on the course. (National Student Survey 2020)
York campus
UCAS Code – Q300
Duration – 3 years full time | 6 years part time
Start date – September 2021
School – School of Humanities
Minimum Entry Requirements
104 UCAS Tariff points

3 GCSEs at grade C/4 (or equivalent) including English Language
Tuition Fees
UK and EU 2021 entry £9,250 per year full time

International 2021 entry £12,750 per year full time
Discover why York St John is The One
Course overview
Our English Literature experts are experienced researchers, readers and writers, who are ready to help you make connections between the written word and the real world. We give you the skills and opportunities to become a sophisticated reader and critic of a wide range of literary material, covering different genres, eras and cultures. You'll also develop personal and professional skills to enhance your career prospects, such as independent learning, advanced analytical reading and increased confidence as a writer and critic.
York has a rich literary history and has been home to authors such as W.H Auden as well as contemporary writers such as Kate Atkinson. It is an exciting place to study Literature. Each year the York Literature Festival runs in partnership with York St John University and in recent years the Festival has attracted authors including Margaret Atwood, Germaine Greer, Will Self, Polly Toynbee, Ian McMillan and Michel Faber. English Literature students have the chance to access workshops, writing sessions and readings.
This course also gives you the opportunity to gain professional experience on our dedicated employability module. You'll explore your literary interests and shape your own degree from a wide range of different modules, with the opportunity to try new forms of writing and be assessed in a range of ways (with no exams). Assessments might involve writing research essays and producing blog posts and reviews, to curating your own online exhibition. You'll have the chance to participate in field trips throughout your degree. Past trips have included London, Whitby and Stratford-Upon-Avon, as well as working with local institutions, including the prestigious York Theatre Royal. By working with recognised academic specialists in their respective fields and gaining a range of real-world experience you'll be well-placed to pursue a variety of careers.
Course structure
Level 1
The programme is specifically designed so that you will have a foundational Level 1 year that introduces you to the skills required for University-level Literature studies. All our introductory modules seek to equip students with an understanding of historical developments in the form of the written word. These modules provide you with a basic grounding in key texts, major historical moments, and important critical terms that will be applicable across the rest of your degree.
Modules include:
Introduction to Literary Studies I
In this module you will have the chance to build your confidence in working with literature at degree level. You will engage with a range of texts written prior to the nineteenth century that includes prose, drama, poetry, speeches, letters and articles. Together, we will start to think about some of the ways that literature and history can be brought together and why the study of English Literature remains a popular and important discipline.
Writing, Research and Literature
On this module you will learn the basics of academic writing and research at university level. Drawing upon a range of classic and contemporary short stories and poems as your starting point, you will develop a range of skills such as, using the library catalogue, choosing secondary sources, planning essays, developing arguments, and close reading texts, so that you can write and discuss the works that inspire you with confidence and flair.
Forms of Narrative
This module introduces students to theories of, debates and practices in narrative. The guiding concern of the discussions is the question of how narratives work and exploring this will involve consideration of a range of narrative strategies (point-of-view, setting in space and time, description) and forms (autobiography, novel, short story, poetry, graphic novels, film). Through the analysis of key texts, students will consider issues such as modes of storytelling, the relationship between different forms of narrative, and the connections between story and interpretation.
Introduction to Literary Studies II
On this module we'll examine some well-known classics alongside more unusual selections that help us to question the social, political, cultural and historical values by which we approach literature. This includes an exciting range of texts across different media and forms, from nineteenth century poetry to early cinema and 1930s nonfiction. Along the way we'll be thinking about gender, class, war, empire, form, genre, and much more besides.
Theorising Literature: Power and Identity
The critic Michel Foucault once wrote that 'power is everywhere'; on this module we seek to uncover the ways that economic, social, and cultural power is portrayed and exerted through the written word. Who has the power in a literary text? And how do we as readers discern this? We will discuss these issues as they relate to identity politics and the intersections between class, gender, race, sexuality, ability, nation, and age in selected literary works.
Canonicity
This module prepares students to reflect on the study of Literature at undergraduate level by introducing them to two key, overarching concepts: the idea of literary value and the canon. The module is designed to complement semester 1 modules in which issues of literary value and the canon are raised, albeit in less detail, and to provide a meta-context for students to learn and reflect on why they study what they study at university as well as, more precisely, how canonical assumptions can influence their reading and writing.
Level 2
In Level 2 you are able to follow a historical strand throughout your degree, focusing on literature from specific periods, as well as taking modules in more specialist areas such as science-fiction, American Literature, and war narratives. You will be able to 'shape' your degree pathway according to your own interests. Our employability module 'Literature at Work' encourages students to consider their professional and transferable skills, and how they might utilise them in the working world, as well as allowing students to undertake work-related projects and have the opportunity to meet professionals from industries including publishing, journalism, and teaching. This innovative approach to employability has been extremely popular with our students over the past few years.
Modules include:
Literary Theory
Is it proper to remove literary texts from their historical contexts, or is historical awareness essential to any understanding of the text? Is it really the case that a text can mean anything to anybody, or are there more objective ways of understanding what texts are and how they work? What is actually happening when we read literature? And what is 'literature' anyway? This module will engage with the fundamental questions lying behind the discipline of literary studies. Through a direct discussion of theoretical texts, it will examine concepts such as beauty, culture and language from a range of perspectives. It will equip students with a toolbox of interpretative procedures that will enable them to offer insightful readings of any text written in English, irrespective of when and where it was published.
Civil War to Civil Society: British Literature, 1640-1740
The English Civil War and execution of Charles I, the Commonwealth, the 'Glorious Revolution', and the Restoration of the Crown led to a period of great literary production – as well as suspicion from those in power towards writers and publishers. This module will engage with the ways in which literature challenged and negotiated what it meant to be 'civil' in the 17th and 18th centuries. How did writers explain seismic changes to a growing readership? How did new voices (the working class, women, writers of colour, dissenting writers) enter the conversation? What new kinds of literature emerged to make sense of events and what kind of community was created through reading?
Adaptations
We look at the different ways books and films tell stories, and what happens to literature and literary characters when they get 'translated' onto the screen. In addition to examining specific examples of film adaptation, students can choose to experiment creatively on a project of their own.
Science Fiction for Survival
Drawing on a range of theoretical and critical concepts around utopianism, the module will consider landmarks in the history of SF in order to develop students' understanding of key concerns relevant to the genre. The title 'Science Fiction for Survival' aims to highlight the way in which science fiction, through its attention to both technology and ideology, encourages readers/viewers to consider the way in which humanity's post-industrial choices have impacted directly on the well-being of the planet and its diverse human and non-human inhabitants. Students on the module will have the opportunity to get involved with the project Terra Two: An Ark for Off-World Survival (https://yorkstjohnterratwo.com/), and to develop content for the site.
Mapping America
This module introduces students to the relationship between American literature and physical and mythical/symbolic spaces, and explores the ways in which this space is imagined and represented in a range of texts. In American culture, concepts of space and setting have a particular relevance that dates back, for example, to events such as the Declaration of Independence, the founding of civic spaces, and the Californian Gold Rush. The rationale behind this module is to ask students to think creatively, critically, and innovatively about physical space and literature, and explore the relationship between American socio-economic history, and the development of a specifically American literary tradition.
Literature at Work
This module will enable English Literature students to engage in discussions about a range of career trajectories relevant to their degree on both a practical and ideological level. Crucially, the module will facilitate reflective thinking about skillsets and their relationship to students' career aims. Team work and project management are integral features, with students working in groups to develop, plan, and execute a project or alternatively, to engage in work-place learning through an external placement. Guest speakers will introduce a variety of graduate career pathways, potentially including publishing, research, teaching, marketing, and journalism.
Conflicting Words
This module provides an opportunity to read texts produced by and written about major conflicts of the twentieth and early twenty first centuries. We will start with the mechanised horror of the Western Front and work our way through the Second World War, the Spanish Civil War, Vietnam, the Troubles, 9/11 and the War on Terror. We read texts by writers as diverse as Martha Gellhorn, George Orwell and Kurt Vonnegut and examine the complex relationship between language, experience and memory.
Revolution and Response: British Literature, 1740-1840
Beginning with the 'rise of sensibility', this module will explore the idea of 'revolution' and the myriad ways in which the literature published in these decades agitated for and responded to political upheavals and changes as well as 'revolutions' in literary tastes and production, gender roles and expectations, the role of literature, and the relationship between individuals and society. Writers took full advantage of an increasingly literate population and met an insatiable desire for print with an outpouring of plays, poetry, 'novels', treatises, periodicals, and newspapers. This module will engage with the idea of 'revolution' through a wide range of topics and texts, including poetry, prose, and drama.
From Harlem to Hip-Hop: African American Literature and Culture
Obama...Beyoncé...the 'Black Lives Matter' movement. Without doubt, the African American experience is a major influence on our contemporary political, cultural, and social landscape. Starting with the Harlem Renaissance of the 1920s and 1930s and continuing through to the present day, we will discuss key African American novels, plays, and poems alongside music (including jazz, soul, blues, and hip-hop), film, art, and political writings in order to better understand the ways that black writers respond to and shape American culture and history.
Sick Novels: Literature and Disease
On this module we'll be looking at the ways in which diseases are represented in novels from several different periods. What sorts of things can disease suggest in the literary text, and what kinds of associations come with different diseases? Why do some diseases seem to appear in many novels (tuberculosis and cancer, for example) and why are some less often written about? What kinds of anxieties about society do diseases embody or allow the author to explore?
Shakespeare: Perspectives
This is an exciting module which will explore Shakespeare's plays in their early modern contexts but also understand them as written for performance. We will also explore them as modern/post-modern texts in reception. The module engages with a range of theoretical approaches, from new historicist to feminist and queer readings.
Level 3
In your final year of study, you will again be able to choose a selection of modules from the historical strand, or modules in specialised areas of study. By this stage of your degree, you will be ready to take on a bigger role in the management of your learning and the development of your skills as a reader, writer, and literary critic. You might find yourself leading a class discussion, or doing a non-assessed presentation in a seminar. You will write a dissertation (an extended project that runs for the whole academic year) on the subject of your choice, and with the support of an academic supervisor. In many ways, this is in the intellectual culmination of your degree, as you become an independent researcher and are required to manage your own academic project. Many of our students note that this is one of the most enjoyable sections of their degree, as they are specialising in a literary topic that they are passionate about, and are putting into practice the skills they have accrued during their time at York St John University.
Modules include:
Dissertation
In your final year, you will be ready to take on a bigger role in the management of your learning. Students write a dissertation (an extended project that runs for the whole academic year) on the subject of their choice, and with the support of an academic supervisor. In many ways, this is the intellectual culmination of the degree, as students become independent researchers and are required to manage their own academic project. Many of our students note that this is one of the most enjoyable sections of their degree, as they are specialising in a literary topic that they are passionate about, and are putting into practice the skills they have accrued during their time at YSJ.
The Victorian Novel: Realism, Sensation, Naturalism
On this module we'll focus on the ways in which the novel as a form was developed, challenged, and experimented with in the Victorian period. We'll consider how the novel engages with and represents social issues in the period, but we'll also look at the ways in which the novel form itself adapted and transformed as a vehicle of expression: from realist texts which set out to depict believable and probable events and characters, to science fiction, the sensation novel, romance, mystery, and adventure.
The Experimental Century
By the beginning of the twentieth century, many of the religious, philosophical and cultural assumptions of the Western hemisphere had been smashed into pieces. In this pessimistic moment flourished a range of aesthetic movements whose radical call was to 'make it new'. Their desire to reconstitute the tradition would produce original, playful and subversive approaches to old-fashioned forms. And their experiments would expand the boundaries of culture until it encompassed a whole range of new identities, new concepts and new genres. This module will introduce students to these restless modernists, and explore the consequences of their work in twentieth century culture. Along the way it will examine how the Civil Rights Movement, feminism, and queer subcultures turned experimental aesthetics to new, politically radical ends.
Gothic Origins
'The Gothic', according to David Punter, 'arises on the sites of vanished cultural territories' (2000). The point of 'vanishing' conceals and reveals the origin of this 'contested, maligned, and misunderstood' (Carol M. Davison, 2009) mode of writing. This module will provide an opportunity for students to engage with the 'origins' of Gothic literature and conventions, exploring the ways in which the Gothic persists and adapts to different historical and cultural contexts. We will be reading poetry and prose, drama and non-fiction throughout the module, as well as considering other media (art, film, sound) and critical theories of the Gothic.
The Making of Modern Drama
This module examines aspects of theatrical experimentation over the last century, and its impact on the contemporary stage. In addition to comparing the aims and achievements of different theatrical movements, students may undertake a creative project (e.g. writing a script or designing a stage-production) in response to what they have learned.
Research Now I and II
This module allows final year students to be involved with current staff research projects. The topics or 'strands' on offer will reflect current research or the research specialisms of the teaching team.
American Radicals
This module will examine a selection of texts from twentieth century American literature and relate the works to their cultural, social and political backgrounds. The module will focus on texts that demonstrate formal innovation and experimentation, and will reflect the plurality of twentieth century American experience. Students might read Native American, African American, Chicana, Chinese-American texts alongside literature produced in the wake of radical social change such as Beat writing, Vietnam narratives, and responses to 9/11.
Writing the Caribbean
This module will examine a range of texts from the Anglophone and Anglocreole Caribbean, a region that has produced two Nobel Prize winners in Literature (Derek Walcott & V.S. Naipaul). The aim is to introduce students to a range of writing from and about the Caribbean which reveal the longstanding global dimensions of this writing and the ways in which this is currently being marked and remembered. The close connections between Britain and the Caribbean will be a particular focus, both in a historical and contemporary context.
Cultures of the Now
This module encourages students to consolidate their understanding of the history of literature by examining a range of texts from a variety of locations – Europe and the USA, but also Africa and the Asian subcontinent – in order to get a grip on the strange paradoxes of our own global moment. Is the world a fragmented assortment of local traditions, or a conformist monoculture? What do those in one part of the world owe to those living in another? And is the popularity of literary texts which seek to represent and understand 'the other' something to celebrate, or simply another manifestation of consumerism?
Gender and Sexualities
When it comes to issues of gender and sexuality, what is natural and what is cultural? How have gender debates informed popular culture and critical theory? How are different genders and sexualities presented in film and literature? And how do different cultural groups use popular culture and literature to reinforce, challenge, transgress or disrupt traditional gender expectations? Coming in the final semester of third year, this module challenges students to draw on all of the skills, theories and approaches they have rehearsed throughout the degree to confront, explore and interrogate the representation of gender roles and sexuality in popular culture.
Teaching & Assessment
The aims of all our teaching is to help you to become a better writer and literary critic, to challenge you to consider new ideas and concepts, and to support you in understanding the complex connections between literature and contemporary society. Literature is a dialogic discipline: that is, informed discussions and debates are a crucial part of the learning process. We do not want students to be passive learners, but instead expect you all to be actively engaged and involved with your degree subject.
There are no exams, and your English Literature degree will be assessed through coursework. As well as writing essays, however, there are other assessment opportunities designed to help you develop new skills and prepare for graduate employment. You will encounter a wide range of assessment, including portfolios, close-reading exercises, and opportunities for reflective writing. Some modules are assessed by one piece of coursework (usually a portfolio) and you will have the chance to work on this throughout the semester. The feedback you will receive focuses on how you can improve your work for future assessment, and we encourage all students to keep a feedback folder to help keep track of their academic development. You will have the chance to work with published and professional writers, as our resident Royal Literary Fellow is available for additional tutorials and writing support.
We use a range of teaching styles and settings to help support you during your time at University. You will attend lectures, seminars (groups of students with a tutor), tutorials (one-to-one meetings with a tutor), workshops, and experience collaborative learning (working with your fellow students), events, field trips, as well as independent study sessions, and times when you will need to use a variety of online resources.
During your degree, you will develop a range of subject-specific and transferable skills. As well as having the opportunity to become an adept reader, critic, writer, writer and researcher, you will also become highly skilled in critical thinking, problem solving, constructing and developing an argument, time-management, public speaking, and project management. These skills are all valued highly by employers, and you have the chance to develop more professional skills on our bespoke employability module 'Literature at Work'. On this module, you will be able to experience an external work placement, or choose to work on a team project (such as designing a publication or curating a small exhibition). Students regularly contribute to our popular Literature blog, Words Matter, which is an excellent way to gain relevant professional experience and exposure for your critical and creative perspectives.
A degree in English Literature will open diverse and exciting opportunities when you enter the job market, and a degree in Literature is one of the most valued degree subjects by employers. This is because Literature graduates are able to think independently, write and present their ideas fluently and persuasively, and are skilled researchers and critical thinkers.
Entry Requirements
Qualifications
The minimum entry requirements for this course are:
104 UCAS Tariff points
3 GCSEs at grade C/4 or above (or equivalent) including English Language
International Students
If you are an international student you will need to show that your qualifications match our entry requirements. Information about international qualifications and entry requirements can be found on our international pages.
If your first language is not English you must show evidence of English language competence at IELTS level 6.0 (with no skill below 5.5) or equivalent
International entry requirements
Foundation Year
This course is available with a foundation year. This option is ideal if you do not yet meet the minimum requirements for entry straight onto a degree course, or feel you are not quite ready for the transition to Higher Education. A foundation year prepares you for degree level study, giving you the confidence and skills needed to make the most of your course. Passing it guarantees you a place on this degree course the following academic year.
Personal statement
Essential criteria
As well as a strong standard of written English, we also look for the ability to demonstrate knowledge and commitment to the subject. This can be done in a variety of ways, for example, through previous study (including English language, theatre, film studies, media, history), wider reading and creative writing.
Valued criteria
Candidates can demonstrate a real enthusiasm for the subject that goes beyond achieving good grades in exams. Examples of this could include:
Demonstrating the ability to think critically by discussing a range of literature genres and/or your own writing
Attending lectures/readings/performances outside of your school/college
Being a member of appropriate societies (e.g. writer's forum)
Subscribing/reading relevant journals and magazines
Demonstrating transferrable skills e.g. creativity, initiative, having an open mind, being pro-active
Taking further study e.g. in modern languages
Discussing future career plans
Terms and conditions
Our terms and conditions, policies and procedures contain important information about studying at York St John University. These can be accessed through our Admissions webpages.
Fees and funding
To study for an undergraduate degree with us, you will need to pay tuition fees for your course. How much you pay depends on whether you live inside the UK or EU, or internationally (outside the UK/EU). Tuition fees may be subject to inflation in future years.
UK and EU 2021 entry
The tuition fee for 202 entry onto this course is
£9,250 per year for full time study
£6,935 per year for the first 4 years if you study part time.
These prices apply to all UK/EU, Jersey, Guernsey and Isle of Man students.
You can find out more about funding your degree by visiting our funding opportunities page.
Placement year funding
If you choose to take a placement year, and your course offers it, you can apply for the Tuition Fee and Maintenance Loan for your placement year. How much you are awarded is based on the type of placement being undertaken and whether it is a paid or unpaid placement. The tuition fee for your placement year will be reduced.
International 2021 entry
The tuition fee for 2021 entry to this course is £12,750 per year for full time study.
This price applies to all students living outside the UK/EU.
Due to immigration laws, if you are an international student on a student visa, you must study full time. For more information about visa requirements and short-term study visas, please visit the International Visa and Immigration pages.
Find out more about funding your degree.
Additional costs and financial support
There may also be some additional costs to take into account throughout your studies, including the cost of accommodation.
Course-related costs
While studying for your degree, there may be additional costs related to your course. This may include purchasing personal equipment and stationery, books and optional field trips.
Study Abroad
For more information on tuition fee reductions and additional costs for studying abroad, please visit our study abroad pages.
Accommodation and living costs
View our accommodation pages for detailed information on accommodation and living costs.
Financial help and support
Our Funding Advice team are here to help you with your finances throughout your degree. They offer a personal service that can help you with funding your studies and budgeting for living expenses.
All undergraduates receive financial support through the York St John Aspire card. Find out more about the Aspire scheme and how it can be used to help you purchase equipment you need for your course.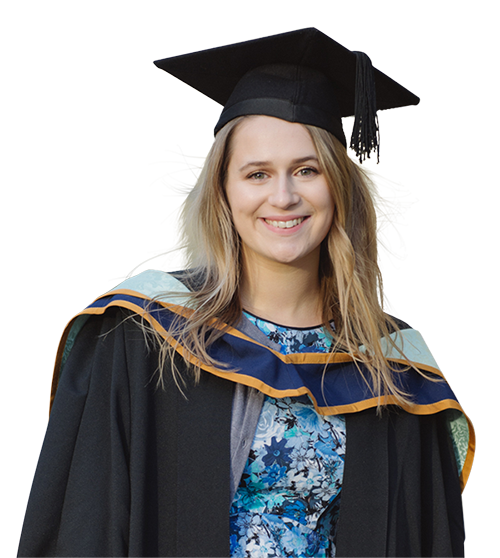 Bethan Jarvis
English Literature BA (Hons)
I loved my time at York St John. It suited me as a learner so well as the degree is all coursework based which is my strength! I loved the many contact hours and tutorials with our lecturers; they were invaluable to my progression. I never dreamed I could finish university with a First Class degree, but York St John gave me the support, skills and encouragement to work diligently to achieve my full potential. I am very grateful.
More to explore
Join us in 2020
Visit us
What makes us different