Undergraduate course
Film Studies and Media BA (Hons)
Combining Film Studies and Media degree programmes at York St John University provides you with an opportunity to study the genres, social and historical contexts, pleasures and the politics of film, whilst also developing your understanding of how media and culture affect who we are, what we do and how we understand ourselves and the world around us.
100% of Film Studies & Media students were satisfied with their course. National Student Survey, 2018
York campus
UCAS Code – P391
Duration – 3 years full-time | 6 years part-time
Start date – September 2020
School – Humanities, Religion & Philosophy
Minimum Entry Requirements
96 UCAS Tariff points

3 GCSEs at grade C/4 (or equivalent) including English Language
Tuition Fees
UK and EU 2020-21 £9,250 per year

International 2020-21 £12,750 per year
The York St John Experience
Course overview
If you wish to study two academic subjects in depth our Joint Honours degree programmes are a great way to do this.
Studying Film alongside Media gives you the opportunity to cover a broad, artistic and fascinating cultural exchange between communicative forms. You will consider cinema's relationship with other popular forms of expression such as comic books, television, video games and literature and be given the opportunity to explore the ways films are distributed and marketed across a range media. You will also explore Films many forms, including animation and documentary and be encouraged to become involved in wider film culture such as festivals and participate in the thriving York cinema scene.
You will be equipped with the tools to analyse and critically engage with cinema of different genres, styles, periods and world sites vis-à-vis a range of cultural forms such as visual art, interactive media and literature.
The Film Studies BA (Hons) can be studied as a single subject as well as alongside other programmes (American Studies and English Literature).
Course structure
Level 1
Modules may include:
Filmmakers on Film
Cinema & Society
Media Research
Film & its Audiences
Media, Culture & Society
The Medium is the Message
Media, Publics & Power
Media Research
Writing the Media
Critical Perspectives
Level 2
Modules may include:
Gothic & Horror
Independent Cinema
Adaptations
Film & the American Imagination
Imaginary Worlds: Researching Science Fiction
Issues of Taste
Popular Genres
Media Enterprise
Globalisation
Visual Culture
Convergence Culture
Level 3
Modules may include:
Documentary Film
Gender & Sexualities
Animations; Transnational Cinema
Media Geographies
Gender & Sexualities
Media Futures
Pop Americana
Dissertation
Teaching & Assessment
On the Film Studies and Media BA (Hons) programme you will experience and take part in lectures, seminars, workshops, task focused activities, field-trips and excursions and informative engagement with media practitioners and those working in the creative industry. Crucially, this is backed up by four distinct features. These are:
Research informed teaching where experts in their subjects will work with you and develop your knowledge.
A schedule of tutorial support where you will gain advice and guidance on how to progress academically.
Technology enhanced programme instruction from experts that will help you to learn how to use media as a critical and creative tool.
An employability strand to equip you for work as a graduate.
You will be assessed in a variety of ways including essays, portfolios, single and group presentations (for example, voice-over commentaries using iPads and tablets), interactive e-portfolios (using platforms such as Word Press), creative visual pieces. All of these will be introduced at Level1 and then developed throughout your degree.
Entry Requirements
Qualifications
The minimum entry requirements for this course are:
96 UCAS Tariff points
3 GCSEs at grade C/4 or above (or equivalent) including English Language
Foundation Year
This course is available with a foundation year. This option is ideal if you do not yet meet the minimum requirements for entry straight onto a degree course, or feel you are not quite ready for the transition to Higher Education. A foundation year prepares you for degree level study, giving you the confidence and skills needed to make the most of your course. Passing it guarantees you a place on this degree course the following academic year.
Essential criteria
As well as a strong standard of written English, we also look for the ability to demonstrate knowledge and commitment to the subject. This can be done in a variety of ways, for example, through previous study or wider reading.
Valued criteria
Candidates can demonstrate a real enthusiasm for the subject that goes beyond achieving good grades in exams. Examples of this include further study, career plans and transferrable skills such as time management.
Terms and conditions
Our terms and conditions, policies and procedures contain important information about studying at York St John University. These can be accessed through our Admissions webpages.
More to explore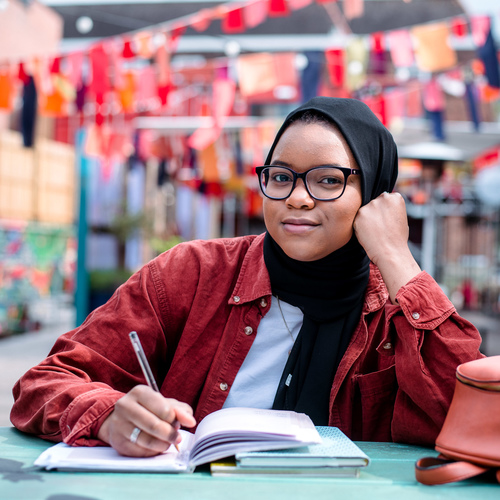 Join us in 2020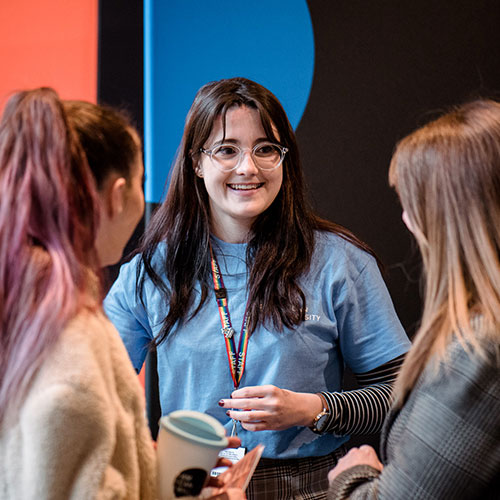 Visit us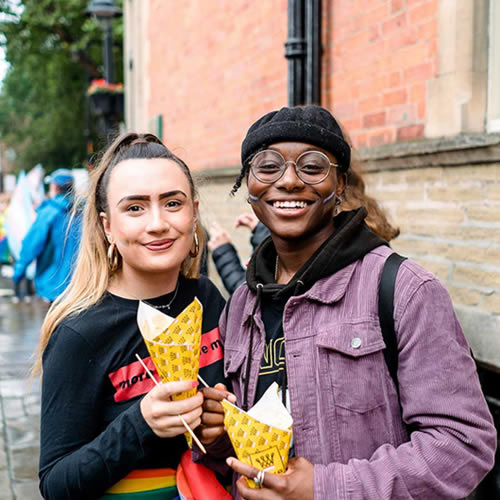 What makes us different