Understand how life as we know it came to be in one of the UK's most historically rich cities.
Are you curious about the past and how our world has developed? If you want to know how ideas spread, how states rise and fall and how ordinary people have influenced those with power, then our History degree is for you.
92% of History students said they were able to contact staff when they needed to. (National Student Survey 2020)
York campus
UCAS Code – V100
Duration – 3 years full-time | 6 years part-time
Start date – September 2021
School – School of Humanities
Minimum Entry Requirements
104 UCAS Tariff points

3 GCSEs at grade C/4 (or equivalent) including English Language
Tuition Fees
UK and EU 2021 entry £9,250 per year full time

International 2021 entry £12,750 per year full time
Discover why York St John is The One
Course overview
Explore the answers to historical questions great and small in the heart of one of the UK's most historic cities. York has played a central part in many of our country's stories. It's been a seat of royal power and a site of rebellion. York has been home to the magnificent York Minster and industrial slums. It's been both an administrative centre and a strategic target. York offers plenty of inspiration to support your studies. With a rich selection of original sources including museums, libraries and historical sites.
Study a broad range of periods, places and peoples, from antiquity to the twenty-first century. Develop your specialism and research periods, themes or locations you're passionate about. The unique structure of our programme allows you to build your own degree. You'll choose which modules you study based on the areas of history that excite you the most.
Our History, Community and Culture module provides experience in history-related careers. We integrate a placement or work-related project into this module. This gives you the skills you need to achieve your ambitions. We have partnerships with heritage sites, archives and businesses across the city. Our connections include York Museums Trust, York Explore and Yorkshire Film Archive. These connections provide unique work experience opportunities. Explore archived treasures, create historical exhibitions and build professional networks.
Course structure
Level 1
We want to inspire a life-long love of History. Level 1 will introduce you to the study of History at university. It prepares you with the skills to work on and research a variety of periods and themes. In each semester, students will take three modules. Modules in semester one are compulsory. In semester 2, you will be given the opportunity to choose the modules you study.
These modules are subject to final approval. Modules run on the basis that they receive enough interest. All of these modules may not run every year.
Modules
On this module, you will introduce the key skills involved in being a historian at university. You'll learn how to analyse primary sources and interpret the arguments of historians. We want you to appreciate the approaches historians take to the past and develop key writing and reading skills. We will enable you to become a confident historian through the research and approaches of the historians in the department.
This module examines the history of York. Explore social and cultural developments alongside broader changes in national and global history. The city acts as a window into the wider world. Use the resources and evolution of York to evaluate local, national and international forces for change from different perspectives.
This module will use case studies to examine two key aspects of the human condition: war and society. you'll look at key themes such as:
The causes of war
Determinants of victory or defeat
The effects of war on participant societies and historical developments
the development of technology
the role of citizens
the importance of the state.
Study historic buildings and explore them as sources for the history of England. We'll focus on how the built environment conveys history. You'll use the buildings and spaces around York to analyse the relationship between sites and heritage.
Explore how human societies and the natural world have interacted and reshaped each other through time. You'll consider environmental history, social history and cultural history in unison. Analyse how nature has influenced people's understanding of their place in the world. Explore the impact that social developments have had on environmental issues.
This module offers you an introduction to the experience of imperialism. You'll compare empires from diverse geographical and chronological contexts. Familiarise yourself with the different conceptions of the terms 'Empire', 'imperialism' and 'colonialism'. Discover the important role played by empires throughout history. To achieve this, you will examine the emergence, decline and fall of several empires. These include the Roman, Byzantine, Spanish, Russian, British and Japanese empires.
Examine episodes of significant political and social upheaval across different periods and places. You'll investigate the causes, course and consequences of revolutionary events. Including both successful revolutions and those which failed in their goals. You'll look at revolutions from seventeenth-century England to late-twentieth-century Europe.
This module is an introduction to the international history of the post-1900 world. You'll analyse the case studies of major crises and become familiar with main themes in the international history of the period. You will explore:
imperialism
decolonisation
democracy and dictatorship
state and non-state terrorism.
Familiarise yourself with the history of the United States. You'll examine the development of America from both a domestic and international perspective. You'll also explore its gradual emergence as a leading international power. We've designed the module to provide a foundation for further study in American history.
Level 2
Level 2 includes two compulsory modules. The first is a work-based learning module called History Community and Culture. In the second, Making History, you'll complete a research project. You will then choose four optional modules.
These modules are subject to final approval. Modules run on the basis that they receive enough interest. All of these modules may not run every year.
Modules
This is a public history and experiential learning module. It places emphasis on your employability how you can achieve graduate-level employment. We'll encourage you to think about the wider applications of a history degree to the world around you and your careers.
Carry out an independent research project on this module. Creating a piece of independent research will help you appreciate the importance of primary sources. An academic member of staff will supervise and support your project. We'll help you to develop an understanding of historiography and historical research methods.
This module provides a study of the Roman Empire in the first century. It focuses on its politics, culture and society. This is a period famous for the actions and behaviour of the imperial household. You'll look at figures famous for their depravity and violence such as Tiberius, Caligula, Nero and Domitian. You'll also look at emperors regarded with favour, such as Vespasian. We must think about what it meant to be Roman in this world, and what it was like to live in the Roman Empire.
This module will assess developments during the calamitous long 14th century in England. The period is famous for the Black Death, the devastation of famine and ravages of the Hundred Years War. Yet it's also a period known for its artistic and literary achievement. English and French relations were not always savage and kingship was not always in crisis.
Examine early modern English society from the beginning of the Reformation in the 1540s to the Restoration in the 1660s. Throughout this period English society was polarised. Fears of division, difference, and dissent produced challenges to order and hierarchy. You'll use source materials including state papers, court records and documents relating to parish life.
In this module, you will explore the lives, experiences and agency of women in the turbulent Tudor period. Examine writing, artwork and other sources created and utilised by the women themselves. You'll gain a cultural and social understanding of women from queens and nuns to mothers and businesswomen.
Examine the social and political history of Britain from the Union of Scotland and England in 1707 to the accession of Queen Victoria. This was a period of enormous political, social and economic change. It saw Britain assuming a leading position amongst the world's major powers. These evolutions (or revolutions?), and their impact on the people of Britain will be at the core of this module.
This module explores how food and eating have been shaped by key developments in the nineteenth century. These developments include colonialism, industrialisation and medical advancements in both Britain and France. Investigate how we produced food, consumed it, marketed it and understood it. You'll draw on primary materials to analyse:
specific commodities
practices such as vegetarianism and adulteration
debates about access to food in prisons, workhouses and episodes of famine.
This module highlights the role of France in world affairs as a political, military, imperial and cultural force. It focuses on the turbulent years of the early and mid-twentieth century. You'll consider the impact of international forces on France and her reciprocal influence on the course of world history.
Examine the traumatic history of China throughout the lifetime of Mao Zedong. You'll study the nation's transition from the world's oldest imperial power to a revolutionary Communist state. Consider the forces that shaped these events, paying specific attention to the central role played by Mao. Given that China is now such a significant global player, you will benefit from understanding the history of Modern China.
Study the history of the Soviet Union, from the October Revolution in 1917 to the collapse of the Soviet experiment in 1991. You will examine the 'rise' and 'fall' of the Soviet state and explore its impact on the wider world. Subjects include:
The Russian Revolution
Stalinism
The Great Patriotic War
De-Stalinisation
The collapse of the USSR.
Explore the causes, development, and outcomes of the American Civil War. Consider the Civil War's role as the transforming event in American history. Confront and evaluate the historical debates surrounding the American Civil War. Together with your tutors, you will examine the social and political forces which shaped its portrayal in pop culture.
Explore the origins, development and abolition of slavery in the United States. Examine historical interpretations of the experience of African Americans under slavery and freedom. You will learn about the nature and significance of the American slave system. Through slave narratives, you will engage with responses to the institution of slavery.
Study one of the most turbulent periods in American history. You will explore the domestic upheaval that convulsed America in the 60s and early 70s. America embarked on a period of domestic reform to create what President Lyndon Johnson called the 'Great Society'. It became bogged down in the war in Vietnam. You will explore these topics and more on this module.
Level 3
In level 3 you will do a dissertation and choose two special subjects in each semester. The semester that each special subject is available in depends on staff availability. The special subject reflect staff interests and you will work with them on cutting-edge research. So, the specific topic of each special subject may change from time to time, but examples are below.
These modules are subject to final approval. Modules run on the basis that they receive enough interest. All of these modules may not run every year.
Modules
You will complete a research dissertation on a subject of your choice. This is the culminating point of the degree, where you will deploy the key historical skills acquired over the previous two years.
Optional module
A member of staff will teach this module while conducting research on the Roman Republic. By studying the fall of the Roman republic, you will do an in-depth study of the late Roman Republic. The writings of Cicero and Caesar, amongst others, give a first-hand view into the death throes of this mighty olitical system. This was a world tearing itself apart, where changing morality, imperial rule and exceptional wealth exposed the deep divisions within society.
Explore one of the most politically volatile periods of English history. This encompasses deposition, regicide, civil war and enduring controversy. We'll introduce you to the key events of the period, current debates and specified primary sources. The module examines the multifaceted causes of the conflict, its impact and legacy. Challenge yourself to think about why there was a civil war in fifteenth-century England and the repercussions.
Work with a member of staff researching early modern British history. Currently, the topic of this module is the English Revolution. It encompasses civil wars and the execution of a monarch, Charles I, alongside the events that took place during the chaotic 1640s and 1650s. You'll learn about the institutions of the early modern English state, including the church and parliament.
Examine the cultural and social history of Europe in the Early Modern period. Staff research explores the societal, political and religious upheaval of the Early Modern world. It examines how this forced and enabled people to leave their homes or places of work for a variety of different and competing reasons. This topic will examine the impact and experience of exile for different people through an in-depth study of the period.
This option offers you the opportunity to do an in-depth study in European History in the period 1750-1850. The Napoleonic Wars saw Britain and France engage in years of often brutal warfare. It tested the endurance and resources of each state and nation. This module examines Britain's role in the conflict. You'll assess the impact that the wars had on Britain's state, society, economy, and status as a world power.
Conduct a study in social and cultural history through a case study aligned with staff research interests and current trends. Case studies are subject to staff availability and research. The topic of Prisons and Prisoners, 1800-1850 will focus on prisons during the period. Join debates about crime and punishment. Explore records on the lives and writings of various captives. These include debtors, criminal inmates, war prisoners, and convicts transported to Australia.
This option offers you the opportunity to do an in-depth case study about a major event of the Cold War. For instance, the Korean War continues to capture the attention of scholars. This is due to the recent tensions on the Korean peninsula and the interactions between President Donald Trump and Kim Jong-un. The Korean War proved to be a pivotal moment during the Cold War. It was the first 'hot' conflict of the era and involved all the major Western and Communist states. So, despite lasting only three years, the Korean War reshaped the Cold War for the next four decades.
This option allows students to study a period in the history of the Soviet Union. Examine the years around the Russian Revolution (1905-1921), an event that changed the twentieth century. Study events that have shaped work history, from the role of Vladimir Lenin to the popular forces underpinning 1917.
Conduct a concentrated study of a specialised topic in post-1945 international history. The topics we offer align with staff research interests. The current topic is the Vietnam War. Forty years after its conclusion, the Vietnam War remains one of the most controversial conflicts in modern times. Explore the rich historical debates surrounding the Vietnam War. Takes a holistic look at the war from American and Southeast Asian perspectives. Engage in some political, military, colonial and East Asian history.
Examine the key actors in American history: the U.S. president. You'll consider why the United States underwent a political, economic and social transformation under the presidency of Ronald Reagan. Examine the origins, progression, and impact of Reaganism through an in-depth study of the period. Assess events from the emergence of Reaganism and Reaganomics to its legacy.
Study American culture from an interdisciplinary perspective. Your studies will relate to staff interests in American culture. The topic of American Crime Story explores a range of cultural, political and historical issues in the twentieth century. It uses the uniquely American genre of hard-boiled crime fiction in literature and film as a framework.
The Special Subject will explore major issues in the study of war, including the origins of conflict and the securing of peace. The topics will be dependent on staff research interests. Currently, we offer the topic of the International Origins of the Second War. This explores the interconnected global causes of the coming of war.
Teaching and assessment
Delivery and contact time
On the History programme, you will experience a wide range of teaching methods and techniques. From lectures and interactive workshops to seminars with other students, we encourage both independent and collaborative learning. As well as working with others, you will have opportunities for one-to-one meetings with tutors to provide additional support during your degree. There are also opportunities to go on field trips within the historic city of York and beyond, to uncover the past in our fantastic archives and the built environment all around us.
History modules provide 33 hours of class contact time per 20 credit module, together with tutorial support. Class contact time is supported by open learning strategies, ranging from interaction with the Virtual Learning Environment (VLE) to independent and group study.
Assessment
A wide range of assessment methods are used throughout the History degree. Some modules are assessed by writing essays and taking exams. Other modules have one single point of assessment, such as a coursework portfolio.
During the final year of your degree, you will complete a research dissertation on a subject of your choice. This is the culminating point of the degree, where you will deploy the key historical skills acquired over the previous two years.
Entry Requirements
Qualifications
Minimum Entry Requirements
104 UCAS Tariff points

3 GCSEs at grade C/4 (or equivalent) including English Language
Qualifications
The minimum entry requirements for this course are:
104 UCAS Tariff points
3 GCSEs at grade C/4 or above (or equivalent) including English Language
International Students
If you are an international student you will need to show that your qualifications match our entry requirements. Information about international qualifications and entry requirements can be found on our international pages.
If your first language is not English you must show evidence of English language competence at IELTS level 6.0 (with no skill below 5.5) or equivalent.
Foundation Year
This course is available with a foundation year. This option is ideal if you do not yet meet the minimum requirements for entry straight onto a degree course, or feel you are not quite ready for the transition to Higher Education. A foundation year prepares you for degree level study, giving you the confidence and skills needed to make the most of your course. Passing it guarantees you a place on this degree course the following academic year.
Terms and conditions
Our terms and conditions, policies and procedures contain important information about studying at York St John University. These can be accessed through our Admissions webpages.
Fees and Funding
To study for an undergraduate degree with us, you will need to pay tuition fees for your course. How much you pay depends on whether you live inside the UK or EU, or internationally (outside the UK/EU). Tuition fees may be subject to inflation in future years.
UK and EU 2021 entry
The tuition fee for 2021 entry onto this course is
£9,250 per year for full time study
£6,935 per year for the first 4 years if you study part time.
These prices apply to all UK/EU, Jersey, Guernsey and Isle of Man students.
You can find out more about funding your degree by visiting our funding opportunities page.
Placement year funding
If you choose to take a placement year, and your course offers it, you can apply for the Tuition Fee and Maintenance Loan for your placement year. How much you are awarded is based on the type of placement being undertaken and whether it is a paid or unpaid placement. The tuition fee for your placement year will be reduced.
Tuition Fees
UK and EU 2021 entry £9,250 per year full time

International 2021 entry £12,750 per year full time
International 2021 entry
The tuition fee for 2021 entry to this course is £12,750 per year for full time study.
This price applies to all students living outside the UK/EU.
Due to immigration laws, if you are an international student on a student visa, you must study full time. For more information about visa requirements and short-term study visas, please visit the International Visa and Immigration pages.
Find out more about funding your degree.
International Fees and Funding
Additional costs and financial support
There may also be some additional costs to take into account throughout your studies, including the cost of accommodation.
Course-related costs
While studying for your degree, there may be additional costs related to your course. This may include purchasing personal equipment and stationery, books and optional field trips.
Study Abroad
For more information on tuition fee reductions and additional costs for studying abroad, please visit our study abroad pages.
Accommodation and living costs
View our accommodation pages for detailed information on accommodation and living costs.
Financial help and support
Our Funding Advice team are here to help you with your finances throughout your degree. They offer a personal service that can help you with funding your studies and budgeting for living expenses.
All undergraduates receive financial support through the York St John Aspire card. Find out more about the Aspire scheme and how it can be used to help you purchase equipment you need for your course.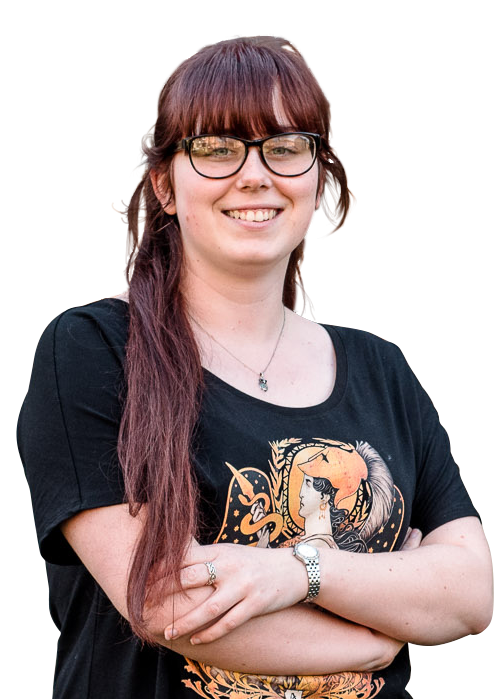 Penny Hodgson
History BA (Hons)
The History Department at York St John University is a close and supportive community, the lecturers are all approachable and understanding. They do everything they can to offer advice and encouragement to their students. I love living in York too, everything is very accessible and you're surrounded by history at every turn, from Roman to Medieval and Modern.
More to explore
Join us in 2021
Visit us
What makes us different