Undergraduate course
Human Geography with History BA (Hons)
Understand our changing world, what's led us to this point and how we can address the challenges faced across the globe.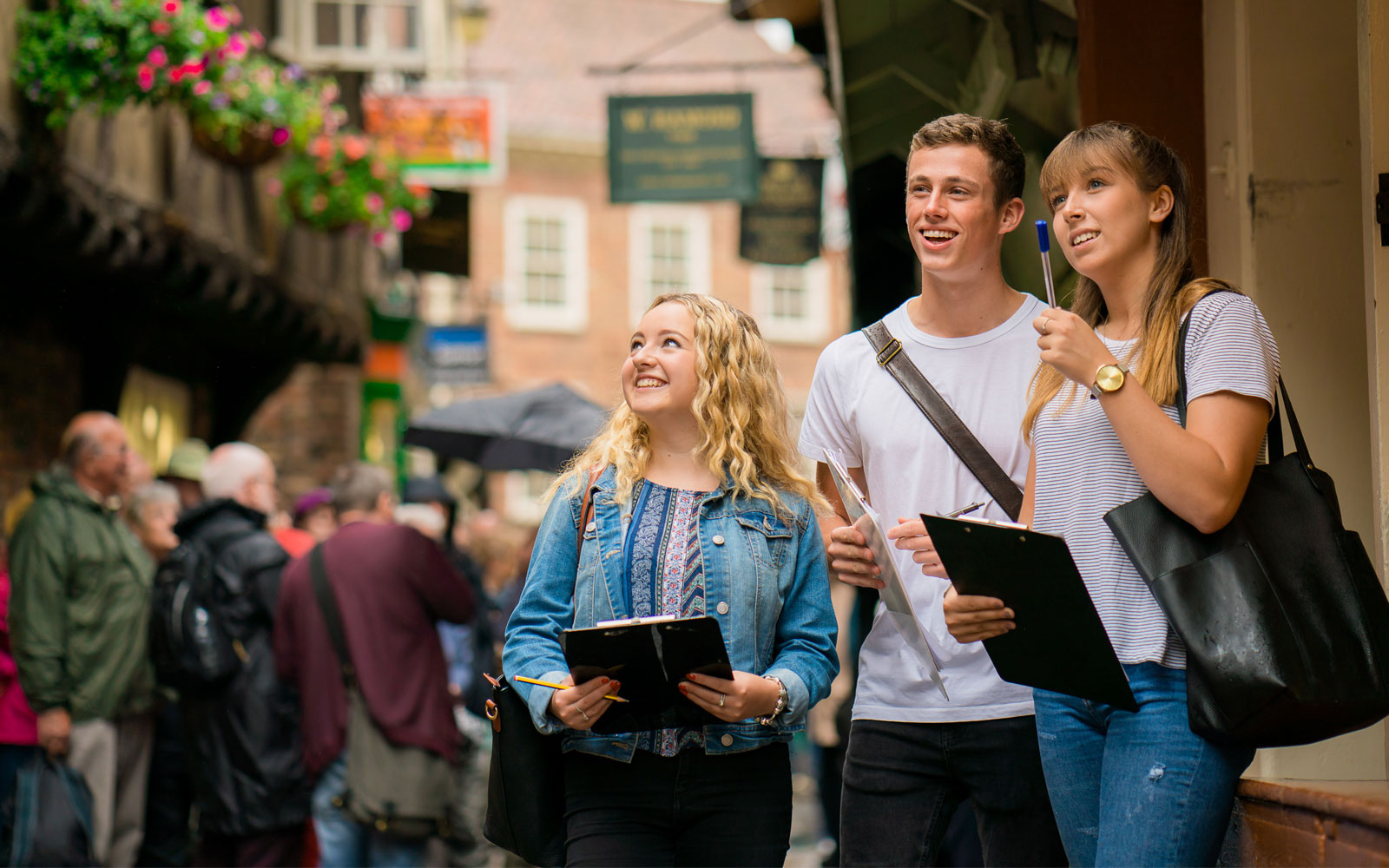 Address the greatest challenges our world faces today, through the study of inequality, poverty, globalisation, urban planning and regeneration. Our Human Geography with History degree invites you to delve deep into the world around us and our everyday lives, developing an historical sensibility alongside a geographer's appreciation of local-to-global interactions.
UCAS Code – L7V1
Location – York campus
Duration – 3 years full-time | 6 years part-time
Start date – September 2020
School – Humanities, Religion & Philosophy
Minimum Entry Requirements
96 UCAS points

3 GCSEs Graded C/4 or above (or equivalent) including English Language and Maths
Tuition Fees
UK and EU 2020-21 £9,250 per year

International 2020-21 £12,750 per year
The York St John Experience
Course overview
We believe in the importance of real-world learning and this is at the heart of what we do. Studying in the historic city of York allows you to see the practial relevance of your degree first-hand. You will actively participate in local field trips, exploring York city centre as well as the spectacular landscapes we have on our doorstep in Yorkshire. Residential field trips will take you further afield, with current destinations including Malta and Slovenia, offering you the opportunity to explore the geography and history of these incredible locations.
In each semester you will study two Human Geography modules and one History module, ensuring you develop in-depth knowledge and a geographer's range of skills. You will explore the changing nature and roles of cities in the twenty-first century, alongside an introduction to British history from pre-Roman times to the present, examining the importance of national identities in the history of the British Isles.
This programme has been accredited by the Royal Geographical Society (with IBG), the Degree contains a solid academic foundation in geographical knowledge and skills. Our graduates go on to work in a range of careers, including heritage management, social policy and local government.
Course structure
Level 1
Through each semester of the course you will study two Human Geography modules and one History module.
Modules
Modules include:
Urban Geography explores the changing nature and role of cities in the 21st century
Critical Thinking & Academic Skills in Geography focuses on a contentious issue to critically analyse arguments and evidence, developing your own position. This module incorporates a compulsory residential field trip within the UK


The Visible Past studies architectural evidence and what buildings can tell us about the past through class-based work and study visits


Social & Cultural Geography examines social and spatial inequalities with reference to issues such as gender, age, class, ethnicity, race and disability
Human Geography Fieldwork Studies introduces you to geography's history of field exploration and develops your own human geography field research skill


The Making of Britain offers an introduction to British history from pre-Roman times to the present and examines the importance of national identities in the history of the British Isles
Level 2
Modules
Modules include:
Society and Space focuses on the ways that social identities (e.g. age, class, ethnicity) are expressed in, and produce, particular spaces


Culture and Landscape examines the changing concept of 'landscape' through history, and how to 'read' landscapes from different perspectives


History, Film & Television examines the use and representation of history in the media, including news, documentaries and fictional feature


Geographical Thought (studied by students on all geography programmes) reviews the range of approaches that geographers have taken to doing geographical research


International Organisations in the Twentieth Century examines of the function, impact and practices of international organisations during the twentieth century in the maintenance of international peace and security; on the global economy; and on international society.
The Age of Revolution, c1780-1830 explores an important period in modern European history, the era of the French and industrial revolutions. The main events of the period will be studied from a variety of social, political, intellectual and cultural perspectives
Europe in the Age of Nationalism, c1848-1914 examines the history of the European 'Great Powers' and the relations between them in the late-nineteenth and early twentieth centuries, with particular reference to the growth of nationalism and its impact on Europe in that period. It explores the relationship between ideology and society in a specific historical context, building on the conceptual approaches introduced at level 1, and providing a foundation for more specialist study of modern European, British and international history at level 3.


Research Project: in this module students work in small groups to develop research plans for a human geography project, then undertaking the research on residential field work (current destination: Malta)


Geographers' Professional Practice (work placement)
Level 3
Modules
Modules include:
Cities in Transition focuses on contemporary issues in cities, particularly relating to democracy and decision-making


International/Cross-Cultural Fieldwork applies your knowledge through residential fieldwork, interpreting some aspect of the geography of the destination for a public audience (current destination: Slovenia)


The English Revolution was a seminal period in British history, encompassing civil wars, regicide, and the transformation of political authority and practice that were to have profound long-term effects. Alongside the events and personalities involved in the English Revolution, students will learn about the institutions of the early modern English state, including the church, the courts, local county committees and offices, and parliament, and how they all understood and engaged with threats to the political order.


The Great Society: America in the 1960s examines the pivotal decade of the 1960s, with reference to presidential power, popular protest and war.


Human Geography Dissertation is a year-long module in which students undertake their own research project on a human geography topic of their interest, guided by a tutor
Teaching & Assessment
For all of our Geography Degrees, our aim is to get you practising geography for yourself from the outset: collecting and analyzing data, applying theories for yourself, and developing your skills and abilities – generating your own knowledge.
Teaching methods
We use a range of teaching styles and settings to support you in this. This includes lectures and seminars (small groups of students with a tutor), tutorials (one-to-one meetings with a tutor), fieldwork, ICT workshops, independent study outside of formal teaching sessions, collaborative learning (working with your fellow students) and using online resources through the university's Virtual Learning Environment. Teaching sessions include discussions, problem-solving exercises, group work, debates and data analysis exercises. Throughout your degree you are encouraged to take an active part in teaching sessions, rather than just being a passive receiver of information. Sometimes students are even asked to take the lead in sessions.
Placements
You may have the opportunity to work on placements with a range of organisations, including charities such as International Service and Dig Deep, tourism organisations including Visit York and the National Glass Centre, as well as with schools and commercial companies.
Assessment & Feedback
Assessment of this degree is entirely through coursework, with no exams. This is to ensure that the kinds of work you are doing through the degree reflect the kinds of work geographers undertake after graduation, in professional employment. You will encounter a wide range of assessment, including essays, reports (including fieldwork reports), verbal presentations and portfolios (potentially with some multimedia elements in them). Many modules are assessed through one piece of coursework, with development of this work supported throughout the course of the module. Feedback on assignments is designed to support you in your future learning, at the same time as assessing what you have already learned.
Final year dissertation
By your final year, you will be ready to take control of your learning for yourself. The dissertation involves you undertaking an independent research project (guided by a tutor) on a geography topic of your choice, demonstrating self-reliance and developing skills of project management. The fieldwork module in your final semester brings together all that you will have learned through your degree, giving you plenty of scope to demonstrate your knowledge, abilities and creativity.
Entry requirements
The minimum entry requirements for this course are:
96 UCAS Tariff points
3 GCSEs at grade C/4 or above (or equivalent) including English Language and Maths
Personal statement
Essential criteria
As well as a strong standard of written English, the ability to demonstrate knowledge and interest in the subject is essential. This can be done in a variety of ways, for example, visits to design exhibitions, museums or collections. Applicants will also show an ability to 'think outside the box' and have relevant experience of group work.
Valued criteria
We also value the ability to demonstrate a real enthusiasm for the subject that goes beyond achieving good grades in exams. Examples of this include involvement in projects or entering competitions, and being aware of any current issues relating to design, such as sustainability. Candidates will also be able to discuss influences including favourite designers, design product or style of design.
Terms and conditions
Our terms and conditions, policies and procedures contain important information about studying at York St John University. These can be accessed through our Admissions webpages.
Fees and funding
To study for an undergraduate degree with us, you will need to pay tuition fees for your course. How much you pay will depend on whether you're a UK and EU student or an international (non-EU) student. Tuition fees are charged for each year of your course.
UK and EU 2020 entry
The tuition fee for 2020 entry to our Foundation, BA and BSc, PGCE Primary and Secondary and undergraduate Health degrees is £9,250 per year for full time UK, EU, Jersey, Guernsey and Isle of Man students.
For UK, EU, Jersey, Guernsey and Isle of Man students studying part time, the tuition fee for 2020 entry to the above courses is £4,265 per year.
Tuition fees may be subject to inflation in future years.
Find out more about funding for Foundation or Placement Year by visiting the Funding Advice pages of our website.
International (non-EU) 2020 entry
The tuition fee for 2020 entry to our Foundation, BA and BSc, PGCE Primary and Secondary and undergraduate Health degrees is £12,750 per year for international (non-EU) students.
Due to immigration laws, international students on a Tier 4 visa must be studying full time. For more information about visa requirements and short-term study visas, please visit the International Visa and Immigration pages.
More information about funding your studies is available on our International Fees and Funding page.
Tuition fees may be subject to inflation in future years.
Additional costs and financial support
There may also be some additional costs to take into account throughout your studies, including the cost of accommodation.
COURSE-RELATED COSTS
Whilst studying for your degree, there may be additional costs related to your course. This may include purchasing personal equipment and stationery, books and optional field trips.
STUDY ABROAD
For more information on tuition fee reductions and additional costs for studying abroad, please visit our study abroad pages.
ACCOMMODATION AND LIVING COSTS
View our accommodation pages for detailed information on accommodation and living costs.
FINANCIAL HELP AND SUPPORT
Help and advice on funding your studies at York St John is available through our Money Advice service.
More to explore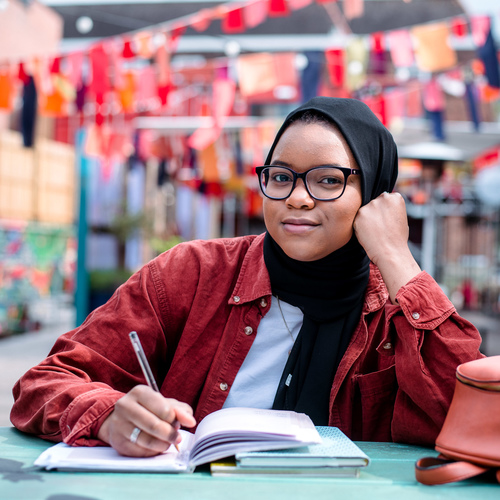 Join us in 2020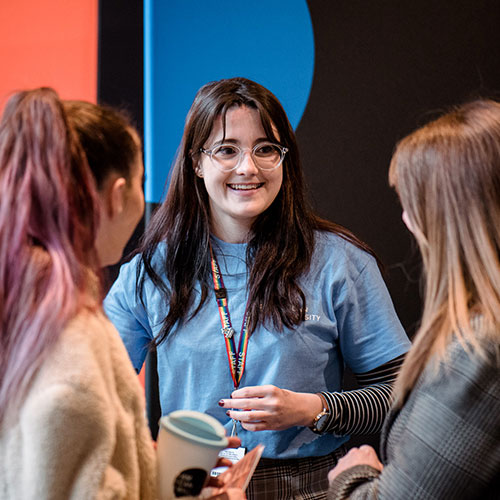 Visit us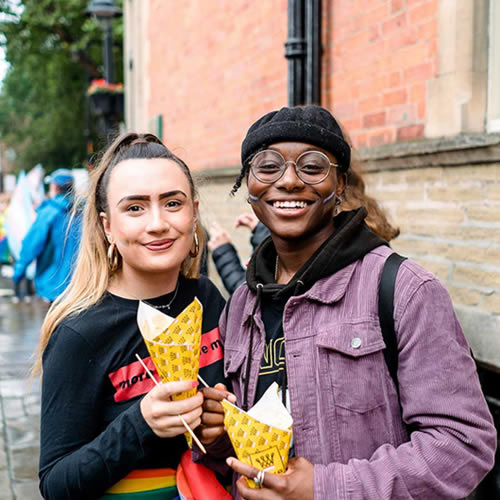 What makes us different