Undergraduate course
International Relations BA (Hons)
Interested in the global security, politics and economics?
Our International Relations programme places you at the forefront of a growing discipline. You will explore ideas such as states and state power, the safety and security of people and states, how relationships between states are governed, human rights and global justice.
Subject to final approval
York campus
UCAS Code – L210
Duration – 3 years full-time | 6 years part-time
Start date – September 2020
School – Humanities, Religion & Philosophy
Minimum Entry Requirements
96 UCAS Tariff points

3 GCSEs at grade C/4 or above (or equivalent) including English Language
Tuition Fees
UK and EU 2020-21 £9,250 per year

International 2020-21 £12,750 per year
The York St John Experience
Course overview
Whilst studying you will look at a range of themes and issues at the forefront of international and global politics:
International relations theories provide different understandings of issues and events in global politics and economics.
International security examines the causes and consequences of war and conflict, the conditions for peace and how states respond.
International political economy, or IPE, studies the links between international relations and the global economy.
International organisation studies the organisations that play key roles in governing global politics and the economy.
By the end of your degree you will be able to:
Explain the historical path and drivers of international relations.
Analyse the current international landscape.
Identify and respond to emerging issues and challenges that will shape our future.
Course structure
This programme is subject to validation.
Details of the modules you'll study will be available soon.
Teaching & Assessment
Overview
We use a range of teaching styles and settings to help support you during your time at University.
Delivery
You will:
Attend lecture, seminars, tutorials and workshops.
Experience collaborative learning with your student peers.
Experience field trips and events.
Use online resources through the University's Virtual Learning Environment.
In the classroom you may lead a class discussion or give a non-assessed presentation. Engaging with the set academic texts is essential to making the most of your time in the classroom.
Assessment & Feedback
You will experience a wide range of assessment modes designed to help you develop new skills and prepare for graduate employment. Assignments may include essays, portfolios, presentations, group reports and case study reports. These assessment types reflect the of work graduates in professional employment or further study. This course does not assess by examination.
Feedback is essential in identifying what you have done well and how you can improve. You'll receive detailed feedback on each assessment from your tutors. We'll also encourage you to develop your assessment skills through formative assignments. These are non-credit baring tasks which will allow you to check your understanding. These may be written tasks, oral work, concept checking or mapping exercises.
Entry Requirements
Qualifications
The minimum entry requirements for this course are:
96 UCAS Tariff points
3 GCSEs at grade C/4 or above (or equivalent) including English Language
2021 entry
For 2021 entry, the minimum entry requirements for this course will be:
104 UCAS Tariff points
3 GCSEs at grade C/4 or above (or equivalent) including English Language and Maths
International Students
If you're an international student, you will need to show that your qualifications are equivalent to those above.
Detailed qualification equivalence can be found in our 2020 International Prospectus (PDF18.08MB)
If your first language is not English you must show evidence of English Language competence at IELTS level 6.0 (with no skill below 5.5) or equivalent.
Foundation Year
This course is available with a foundation year. This option is ideal if you do not yet meet the minimum requirements for entry straight onto a degree course, or feel you are not quite ready for the transition to Higher Education. A foundation year prepares you for degree level study, giving you the confidence and skills needed to make the most of your course. Passing it guarantees you a place on this degree course the following academic year.
Terms and conditions
Our terms and conditions, policies and procedures contain important information about studying at York St John University. These can be accessed through our Admissions webpages.
Fees and funding
To study for an undergraduate degree with us, you will need to pay tuition fees for your course. How much you pay will depend on whether you're a UK & EU student or an international (non-EU) student. Tuition fees are charged for each year of your course.
Find out more about funding for Foundation Year and/or Placement Year by visiting the Funding Advice pages of our website. York St John offer special reductions to students graduating from York St John University Undergraduate degrees in 2019 and continuing directly onto Postgraduate study. Find out more about discounts and scholarships. There may also be some additional costs to take into account throughout your studies, including the cost of accommodation
Tuition fees
Home / EU students
The York St John University tuition fee for the 2019 entry to Foundation Degree, BA and BSc, PGCE Primary and Secondary and UG Health Programme degrees is £9,250 per year for UK/EU, Jersey, Guernsey and Isle of Man students.
Tuition fees may be subject to inflation in future years.
Overseas students
The York St John University tuition fee for the 2019 entry to Foundation Degree, BA and BSc, PGCE degrees is £12,750 per year for international students.
Tuition fees may be subject to inflation in future years.
Additional costs and financial support
COURSE-RELATED COSTS
Whilst studying for your degree, there may be additional costs related to your course. This may include purchasing personal equipment and stationery, books and optional field trips.
STUDY ABROAD
For more information on tuition fee reductions and additional costs for studying abroad, please visit our study abroad webpages.
ACCOMMODATION AND LIVING COSTS
View our accommodation webpages for detailed information on accommodation and living costs.
FINANCIAL HELP AND SUPPORT
Help and advice on funding your studies at York St John is available through our Money Advice service.
More to explore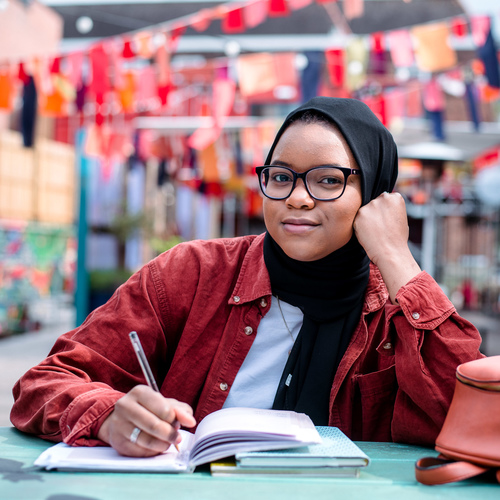 Join us in 2020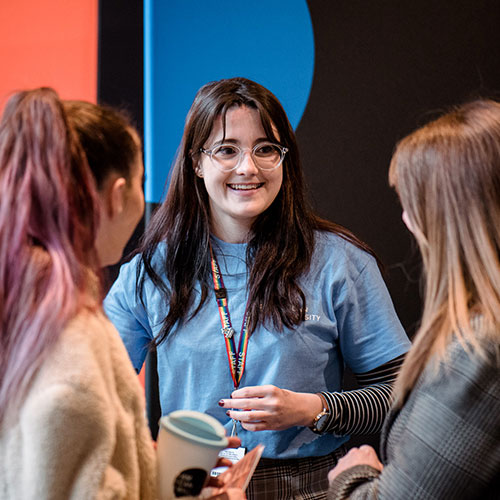 Visit us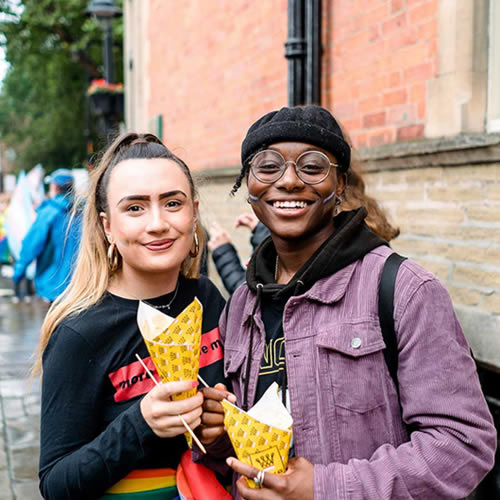 What makes us different