Interested in exploring conflict and chaos, power and progress?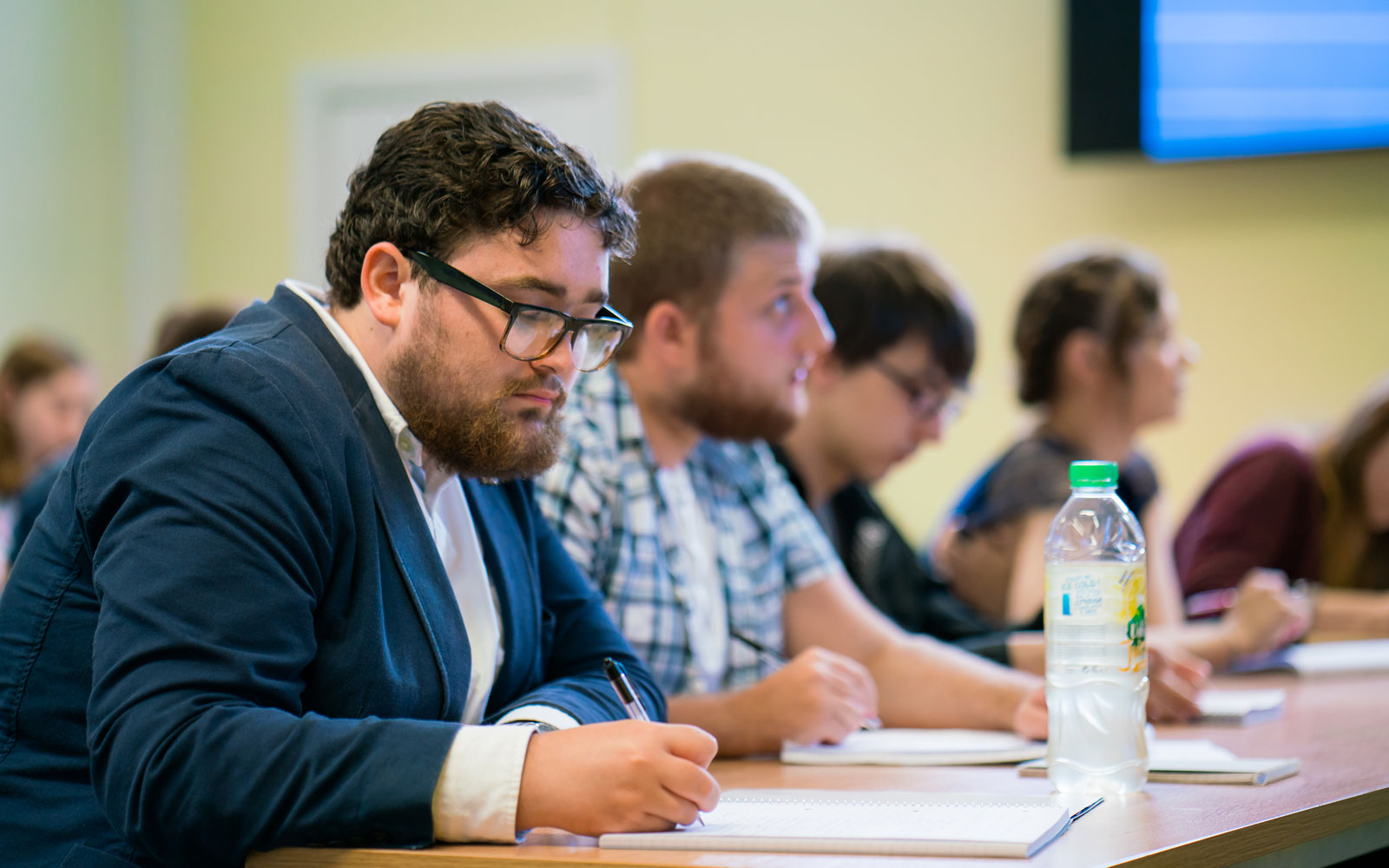 Armed conflict is a hugely significant aspect of the human condition; by understanding it we hope to better understand ourselves and our motivations. War Studies explores this phenomenon by asking fundamental questions such as what is war, how do wars start and how do they end?
UCAS Code – L2K3
Location – York campus
Duration – 3 years full-time | Part-time options available on request
Start date – September 2020
School – Humanities, Religion & Philosophy
Minimum Entry Requirements
96 UCAS Tariff points

3 GCSEs at grade C/4 (or equivalent) including English Language
Tuition Fees
UK and EU 2019-20 £9,250 per year

International 2019-20 £12,750 per year
The York St John Experience
Course overview
War Studies examines how wars have been fought throughout history and places conflict in its broader social, cultural and political context. Students on our War Studies programme will gain insights into the processes involved in the development, shape, social consequences and resolution of armed conflict over time and how these elements affect contemporary events.
By studying this course in the heart of historic York, a city which has played a key role in our country's illustrious heritage, you have a wealth of rich resources on your doorstep, connecting you with the pasts of both York and the wider Yorkshire region. Within the course students have visited various sites to explore the conflicts which left their mark on North Yorkshire, from the Wars of the Roses to the World Wars of the twentieth century. With nationally iconic battlefield sites on our doorstep, from the site of Britain's bloodiest battle at Towton to the Royal Armouries museum in Leeds, York St John University is well placed to put you in touch with the past, present and future of research into this evocative field of study.
This programme draws on a combination of multi-disciplinary skills found in subjects including history, American studies, film studies, English, media and human geography. Through the study of this diverse set of topics you will be well placed to find potential employment in areas such as journalism, politics, international relations, working with NGOs, or in the security, intelligence and policy-making sectors.
Course structure
Level 1
Our programme draws on a unique combination of disciplines including history, American studies, media/film, English literature, theology, peace studies, material culture and human geography to offer you an insight into the processes involved in the development, shape, social consequences and resolution of armed conflict over time.
Modules
Modules will include:
Introduction to War Studies will explore the fundamental question 'what is war', familiarise students with a variety of disciplinary approaches to the subject, and introduce them to some of the techniques required for its analysis at undergraduate level throughout the rest of the War Studies programme.
Why Wars Begin will examine the complex question of why wars occur (and do not occur). In doing so, the module will introduce students to a diverse range of historical and theoretical arguments relating to the causes of war that will have relevance and application throughout the War Studies programme.
War and the Media explores the relationship of war and the media on two levels: first in terms of the role of the media in the representation and reportage of war which will likely draw on case studies from the Crimean War to date, and second, in terms of the use of media resources and techniques for researching and understanding war, which potentially could involve case studies from throughout human history.
Level 2
Modules
Modules will include:
The Face of Battle looks at the experience and impact of war on both civilians and soldier by means of a series of case studies drawn from the practical 'laboratory' represented by York and its surrounding area.
Experiential Learning for War Studies will explore the practical, contemporary relevance of War Studies, both in terms of its subject content and the application of the skills and competencies developed on the programme to the personal and career development of students, the latter objective to be achieved by the participation of students in a work-related learning environment or setting.
Conflicting Words will examine a range of texts produced between 1914 and the early twenty-first century. Each text is a response to and representation of war and conflict. The subject's experiences of war and the aftermath of war provide an alternative narrative to both hegemonic political discourse and to historiography.
Level 3
Modules
Modules will include:
Conflict on the East Asian Mainland: this module looks at the major conflicts on the East Asian mainland in the 20th century
Origins of the Second World War will examine the challenge to international order presented during the 1930s by Germany, Italy and Japan, the response of Britain, France, Russia and the USA, and the reasons why tensions between these nations escalated into the Second World War.
War Studies Dissertation will enable students to plan, research and write an independent research dissertation, with the guidance of a supervisor, on a topic of specific interest to them within the broad field of War Studies. In so doing, students will make extensive use of primary and relevant secondary sources.
Entry Requirements
Qualifications
The minimum entry requirements for this course are:
96 UCAS Tariff points
3 GCSEs at grade C/4 or above (or equivalent) including English Language
Terms and conditions
Our terms and conditions, policies and procedures contain important information about studying at York St John University. These can be accessed through our Admissions webpages.
More to explore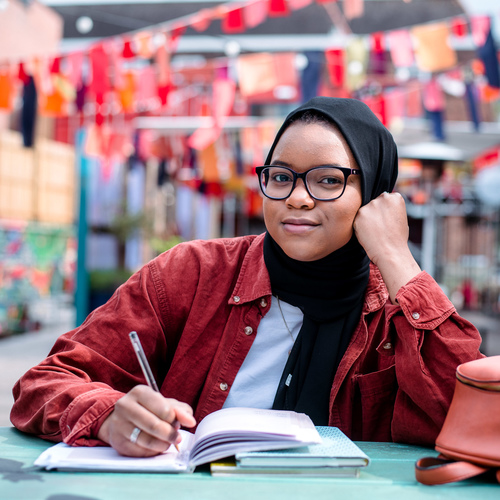 Join us in 2020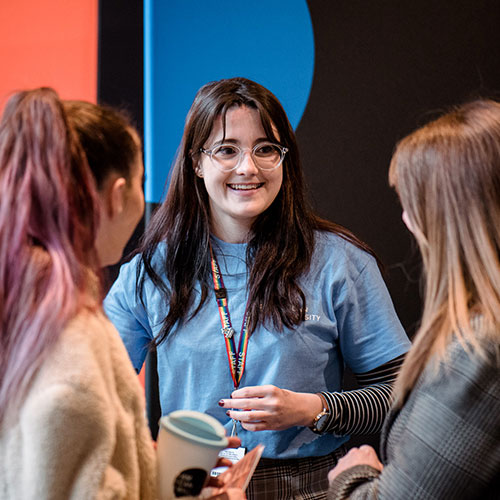 Visit us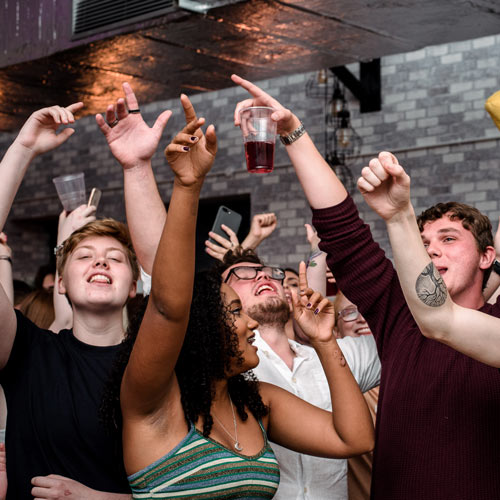 Student life