Undergraduate course
Korean, TESOL & Linguistics BA (Hons)
Want to explore Korea, immerse yourself in Korean culture and prepare to teach English around the world?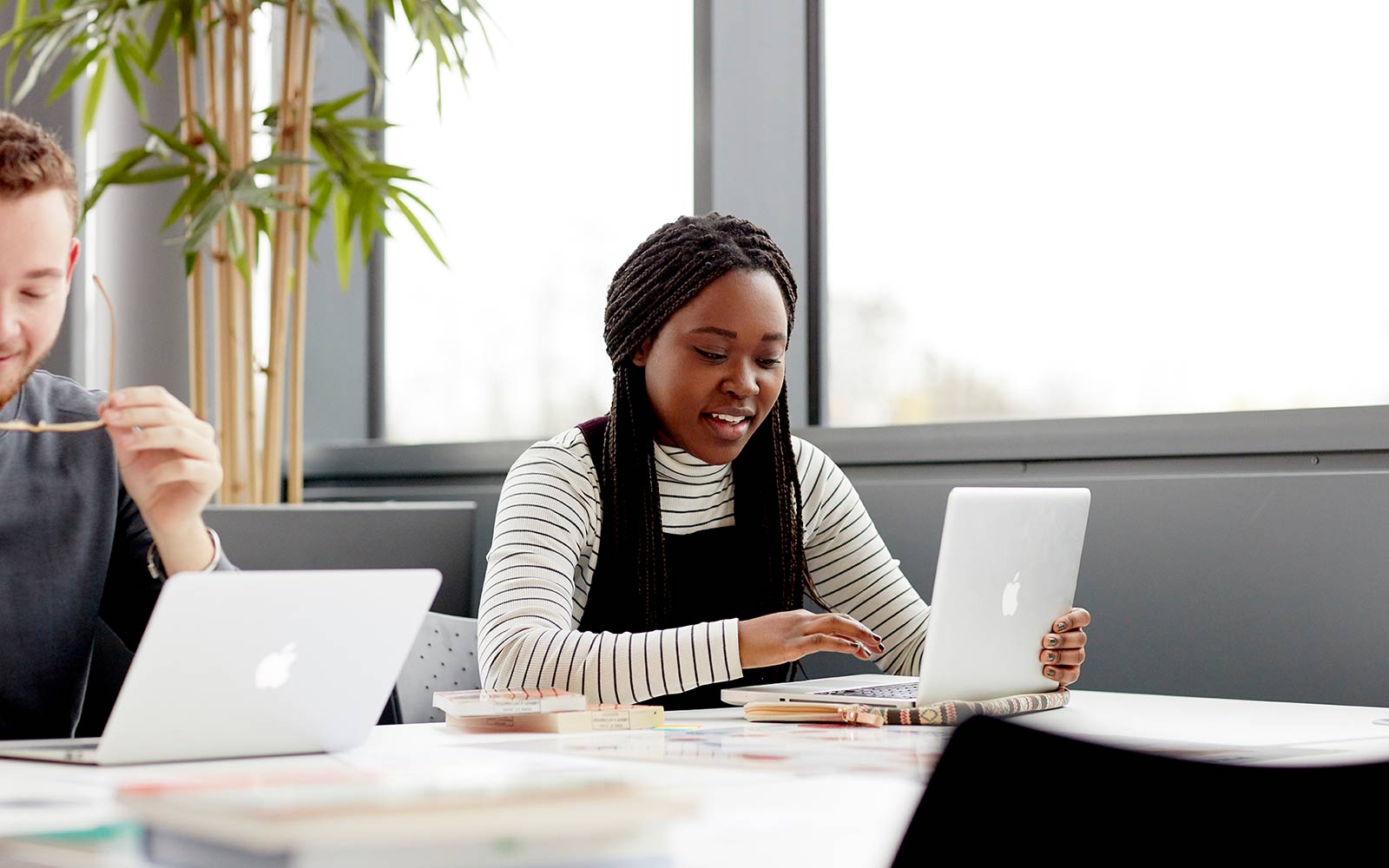 This degree gives you the skills you need to teach English in Korea and around the world. It's a four year degree that includes a year studying in Korea. We'll equip you with communicative Korean language skills and broad expertise in linguistics. You'll gain a deep understanding of Korean culture and explore theories and methods for teaching English in a multilingual world. We've included the internationally-recognised teaching qualification, CELTA, in this programme. Subject to successful interview.
UCAS Code – TTX1
Location – York campus
Duration – 4 years full time
Start date – September 2020
School – Languages & Linguistics
Minimum Entry Requirements
96 UCAS Tariff points

3 GCSEs at grade C/4 (or equivalent) including English Language
Tuition Fees
UK and EU 2020-21 £9,250 per year

International 2020-21 £12,750 per year
The York St John Experience
Course overview
This programme allows you to study Korean from beginners level. By the end of the programme, you'll have gained the ability to have conversations and discussions in Korean. You'll be able to give presentations and write coherently. Successful students will be able to use Korean for academic, social and professional purposes, reaching upper B2/C1 level on the JF standard for language education.
TESOL explores theories and methods of teaching English to speakers of other languages. Our approach to teaching TESOL focuses on teaching English in a multilingual world.
The Linguistics part of the programme gives you a working knowledge of linguistics, how we use language and how it's structured. There are several modules on the programme which explore linguistics. Some study the way we articulate speech while others explore how English differs around the world. Others examine how language is processed in the mind.
Immerse yourself in Korean culture with a year studying abroad in Korea. You'll spend your third year taking Korean language and other relevant classes at your host university. You'll also take a distance-learning work placement module while you study abroad.
We offer you the opportunity to take a CELTA course free of charge as part of your degree. CELTA is the Certificate in English Language Teaching to Speakers of Other languages. It is an internationally-recognised teaching qualification awarded by Cambridge Assessment English. You'll gain hands-on teaching experience that will prepare you for a career in teaching English. Acceptance onto this course is subject to successful interview.
This programme is part of a suite of Korean programmes. Not sure which one to choose? Take a look at our other programmes:
Korean, Intercultural and Contemporary Communication (four years)
Global Language Communication (non-study abroad).
Course structure
Level 1
Modules
This intensive course is for students with no prior knowledge of Korean language. With a focus on practical communication skills and self-expression the course covers the language needed to communicate in Korean on routine and familiar topics.
This module introduces you to the discipline of applied linguistics and to controversies in its definition, scope and relationship to linguistics and language teaching. The module will prepare you for any tutoring you may do in your second year and beyond.
This module aims to develop your critical awareness of language, introducing the historical development of language and of English, of linguistics, and a variety of systematic approaches to language study.
Build on your knowledge from semester one and improve your confidence in Korean. Successful students will be able to read and understand simple written texts and express themselves in everyday matters both orally and in writing.
This module examines the grammatical framework of linguistic structures. Discussions will also consider how configurations of the elements of this framework relate to meaning. Where possible, the module examines these issues in relation to real texts.
This module introduces the principles of articulatory phonetics and instructs students in the description, recognition and production of a subset of the sounds and symbols of the International Phonetic Association.
Level 2
Modules
You will learn Korean through engaging and stimulating activities covering a wide range of topics relating to Korea. You will develop a critical understanding of aspects of Korean cultures, communities and societies.
What is the impact of the spread of English on other languages, cultures and identities? This module addresses the development, structure and use of international varieties of English, tracing the origins and history of the language to its current role as a global language.
You will be introduced to aspects of phonetics and phonology which support the analysis of varieties of language including child phonology and languages other than English.
Incorporating real-life examples and case studies from around the world, this module prepares you to understand 'culture' beyond the essentialist stereotyping. You'll be able to reflect on and improve your own communication skills, whilst gaining theoretical knowledge in the area of intercultural communication.
This module helps you develop an awareness of the psychological dimensions of language knowledge and use and provides you with a broad map of the concepts, issues, phenomena and research methods associated with the field of psycholinguistics.
Study abroad
Whilst studying abroad you will take Korean language classes at your host university. You are expected to fully engage with the tuition and assessment, but your grades will not be converted to York St John credits. You will take a distance-learning work placement module during your year abroad.
Approval to study abroad is given subject to meeting basic criteria. Requirements include passing all modules and attending at least 80% of all taught sessions.
If students have otherwise met the requirements to progress to third year, but have not met the criteria for study abroad, it will usually be possible to transfer to a course which does not contain a study abroad element, most likely English Language, Linguistics & TESOL BA (Hons).
Level 3
Modules
Classes are content-based so you will communicate in Korean to discuss a range of topics. At the end of the module you'll be able to communicate in Korean, both orally and in writing, for a range of purposes.
You will explore core features and structures of English grammar and phonetics. Skills taught on this module will enable the detailed description of L2 Englishes, drawing on theories of phonetics, phonology, morphology, syntax and second language acquisition.
This module applies linguistic theory to the practical issues of teaching English to speakers of other languages. Theories of second language acquisition and learning, and methodologies of second language teaching will be related to a variety of teaching and learning contexts world-wide.
Building on your knowledge from semester one, you will communicate in Korean to discuss a range of topics. At the end of the module you'll be able to communicate in Korean, both orally and in writing, for a range of purposes.
Carry out independent research on a topic of your choice. One-to-one tutorials with a designated dissertation tutor will support you through this module. This is your opportunity to bring all your learning together into an extended piece of work.
Teaching and assessment
We deliver our Korean classes in small groups of up to 25 students. Lectures, workshops and seminars make up the delivery of our TESOL and Linguistics modules. Seminar groups have up to 30 students.
In first, second and fourth year, you will take three modules per semester. Each has 2–4 hours of contact time. We schedule our taught sessions between 9.00am and 8.00pm, Monday-Friday. While you are studying in Korea you are likely to have more contact time. Details will depend on the university you are studying at.
In addition to taught sessions you'll have academic tutorials through the semester. You can set up tutorials with your module tutors, and you'll be able to attend events such as the Colloquium Lectures. You will also be expected to conduct independent study outside of contact time.
For your Korean modules, assessment methods include oral exams, videos, class tests and written work. The assessment for TESOL and Linguistics modules varies from module to module. Assessment methods include:
Data analysis
Essays
Exams
Presentations
Reports
Research proposals.
Fees and funding
To study for an undergraduate degree with us, you will need to pay tuition fees for your course. How much you pay will depend on whether you're a UK & EU student or an international (non-EU) student. Tuition fees are charged for each year of your course.
Find out more about funding for Foundation Year and/or Placement Year by visiting the pages of our website. York St John offer special reductions to students graduating from York St John University Undergraduate degrees in 2019 and continuing directly onto Postgraduate study. Find out more about discounts and scholarships. There may also be some additional costs to take into account throughout your studies, including the cost of accommodation.
Tuition Fees
UK and EU 2020-21 £9,250 per year

International 2020-21 £12,750 per year
Your fees are likely to be reduced for your study abroad year. For UK/EU students there is currently an 85% fee reduction for a full-year abroad, and an Erasmus monthly grant for study in EU countries.
Additional costs and financial support
COURSE-RELATED COSTS
Whilst studying for your degree, there may be additional costs related to your course. This may include purchasing personal equipment and stationery, books and optional field trips.
STUDY ABROAD
For more information on tuition fee reductions and additional costs for studying abroad, please visit our study abroad webpages.
ACCOMMODATION AND LIVING COSTS
View our accommodation webpages for detailed information on accommodation and living costs.
FINANCIAL HELP AND SUPPORT
Help and advice on funding your studies at York St John is available through our Money Advice service.
Entry Requirements
Qualifications
Minimum Entry Requirements
96 UCAS Tariff points

3 GCSEs at grade C/4 (or equivalent) including English Language
The programme is not suitable if:
Korean is your first language
You have an A level in Korean
You have B1 level or above of the Common European Framework for Languages (CEFR) in Korean.
Terms and conditions
Our terms and conditions, policies and procedures contain important information about studying at York St John University. These can be accessed through our Admissions webpages.
More to explore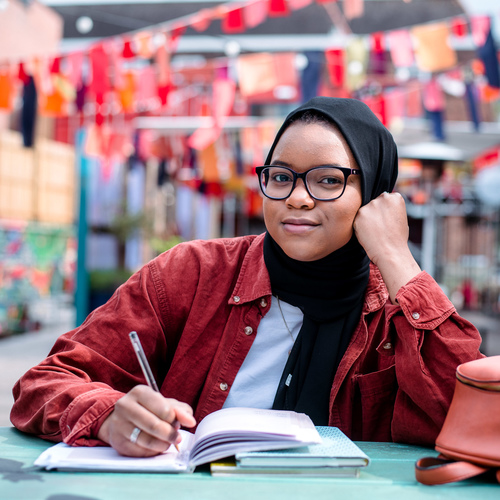 Join us in 2020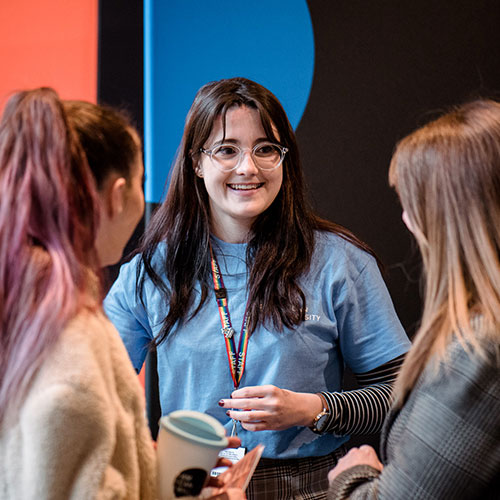 Visit us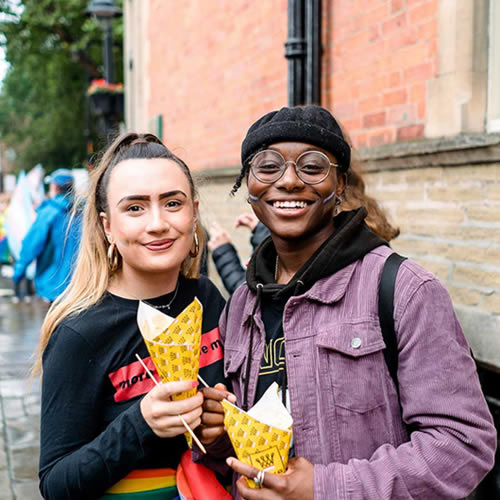 What makes us different