Undergraduate course
Media Production: Film and Television BA (Hons)
Want to understand how filmmakers enchant their audiences from script to screen and learn how to bring your own ideas to life?
With so much media available online it's imperative that you make films and TV programmes that cut through all the noise. From short films to television documentaries and online video, this course will give you the skills to create exciting visual media for today's diverse platforms.
100% of Graduates from our Media Production courses were in employment or further study within six months. DLHE 2017
York campus
UCAS Code – P3Q4
Duration – 3 years full-time | 6 years part-time
Start date – September 2020, September 2021
School – Performance & Media Production
Minimum Entry Requirements
96 UCAS Tariff points

3 GCSEs at grade C/4 or above (or equivalent) including English Language
Tuition Fees
UK and EU 2020-21 £9,250 per year

International 2020-21 £12,750 per year
The York St John Experience
Course overview
There's nothing more important than narrative when it comes to making your content catch people's attention. We'll teach you the techniques of visual storytelling to create maximum impact in whichever platform you choose to tell your story. You will develop a full digital skillset to enable you to work in today's rapidly changing media landscape.
You will learn traditional techniques of shooting, editing, sound, scriptwriting, production management and studio work, but also use a range of storytelling tools, from social media to apps, to help maximise the impact of your production. Our facilities include TV studios, specialist software and editing suites, plus a full range of camera, sound and lighting equipment for location filming. We have a dedicated team of technicians which is on hand to assist you in learning all the latest techniques.
Our graduates include BAFTA Award-winners, with others enjoying careers at ITV, the BBC and independent production companies, working on everything from Bake Off to Doctor Who and beyond. Others are running their own companies or working as freelance filmmakers.
York is a living film set, and the perfect place to develop as a media producer. It is the UK's only UNESCO City of Media Arts, and our partnership with Screen Yorkshire means you will be based right at the heart of the country's fastest growing film and TV production hub. Our partnership with the BAFTA-qualifying Aesthetica Short Film Festival will give you further access to expert masterclasses and networking events. There has genuinely been no more exciting time to join us!
Course structure
Level 1
You'll start your first year working alongside our other Media Production students to learn the full range of practical, digital production skills. You'll also learn about finding stories – both fiction and non-fiction – and you'll write a script for a short film. You'll also get an introduction to the history of media institutions and practice.
Modules
Media Production Skills (20 credits): This module will give every student the technical and craft skills to enable them to produce media across different platforms and to operate in a 'digital first' world. It will also embed the basic film & TV production skills you'll need for your 2nd year.
Applied Media Production Skills (20 credits): During this module students will apply video and audio production skills in specific production contexts. Students will also develop production management and online production skills.
Story to Script (20 credits): This module will focus on the construction of fictional screen narratives. Students will examine and investigate storytelling devices, styles and scriptwriting conventions for cinema or TV, and create a script for a short film.
Storytelling (Factual) (20 credits): This module aims to further develop the students' ability to tell a story (in a non-fiction context), and to understand how they can reach different consumers using different tools to tell that story.
Introduction to Media (40 credits): This module introduces students to the broad history of media institutions and practice. Students will be encouraged to see media as having cultural, economic and political impact and what that means for both producers and audiences.
Level 2
You'll move on in your second year to focus on producing a range of video artefacts, some of them for live clients. You'll get the full range of pre-production, production and post production skills, and will work on your first short film project, which could be a drama or a documentary. All this will be accompanied by further exploration of media theory in order to inform your own practice.
Modules
Core:
Screen Production (40 credits): Students will work on a variety of supported production tasks that will help them to further develop their video production, production management and planning skills. They may also work with live clients, budgeting and pitching to briefs.
Short Film Project (20 credits): This module aims to provide students with the experience of working as independent producers to produce a piece of content appropriate for exhibition at a film festival, or for an identified television strand such as Channel 4's Random Acts.
Professional Practice (20 credits): As students prepare for their final year, this module will help them focus on the career skills and industry knowledge that they will need to give them the edge in terms of employability. Students will produce a personal development plan, setting their goals for the next 12 months. They will also hone research skills in preparation for their final year research projects.
Two options from:
Indies: to Indiewood and Beyond (20 credits): This module explores the historical development, complexities and limitations of the notion of an 'independent' cinema. The module will explore the historical problems in defining the kinds of films produced within an 'indie' culture, or marketed to one.
Popular Genres (20 credits): The purpose of this module is to explore the significance of popular genres within the fields of cultural production and to appreciate the histories and evolutions of popular genres as indicators of cultural change.
Transmedia Practice (20 credits): This module aims to provide the students with the experience of working as independent transmedia producers, whilst grounding their practice in the exploration of conceptual frameworks. It helps to develop the graduate attributes of being digitally literate, curious-minded and able to apply creative solutions to complex problems.
Globalisation (20 credits): Globalisation is a fundamentally important term in understanding the processes of cultural, political and social change in the modern world. This module introduces students to the key theoretical debates and ideas which surround the contested notion of 'globalisation' and media representation.
Convergence Culture (20 credits): This module will introduce students to the theory and practice of convergence technology with associated areas of transmedia activity and network theory. Students will be encouraged to engage with the continuing development of communication technologies.
Level 3
In your final year, you'll choose to specialise in a particular role (directing, cinematography, post production or sound & audio) and work on a TV Studio production. Across your final year, you'll work in a group to produce another short film (fiction or non-fiction), and you will also work on a Research Project of your choice. In your 2nd and 3rd years, we'll also spend time giving you the edge in terms of finding work in your chosen area.
Modules
Final Project (40 credits): This module will allow students to synthesise the knowledge gained at Levels 1 and 2, and to specialise in a genre of their choosing. They will work in groups to pitch, plan, script and shoot a short film or documentary.
Advanced Production Skills (20 credits): Students may choose a specialised module encompassing Directing, Cinematography & Production Design, Post-Production or Sound & Audio.
Research Project (20 credits): This module allows students to demonstrate the skills gained at Levels 1 and 2 for independent, self-directed learning, critical thinking and research. Students can opt for a traditional written dissertation, a piece of practice-led research supported by a written thesis or a piece of critical media supported by a written thesis.
TV Studio Production (20 credits): Students will work together in groups to develop, plan, rehearse and stage a production in an identifiable TV genre, such as a game show, light entertainment programme, news or drama.
Professional Portfolio (20 credits): This module focuses on students' final preparations for graduating and entering industry, including the development of an online portfolio to showcase their skills for future employers.
Teaching & Assessment
We think the best way for you to learn a practical subject like media is by doing it. Whilst there may be some lecture-style elements, most staff-led learning sessions are in the form of seminars, workshops and technical demonstrations. Throughout the course we integrate theory and practical work. Production processes will, wherever possible, mirror real ones in industry.
Assessment is carried out through presentations, essays, case studies and the submission of portfolios of practical work. There are no formal examinations.
As you approach the end of your degree there is an increasing emphasis on independent learning, but you will still be supported by both academics and our dedicated technical team as part of your timetable and also outside class.
Entry Requirements
Qualifications
The minimum entry requirements for this course are:
96 UCAS Tariff points
3 GCSEs at grade C/4 or above (or equivalent) including English Language
Terms and conditions
Our terms and conditions, policies and procedures contain important information about studying at York St John University. These can be accessed through our Admissions webpages.
More to explore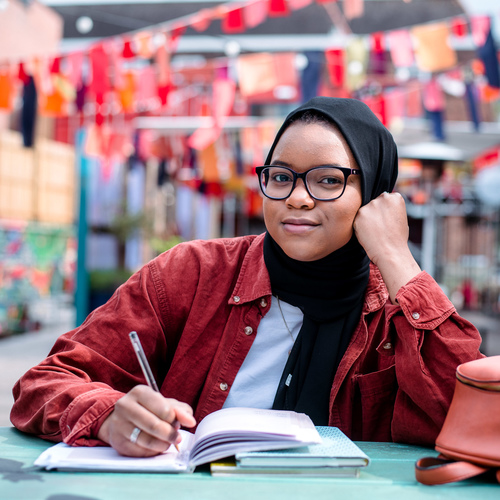 Join us in 2020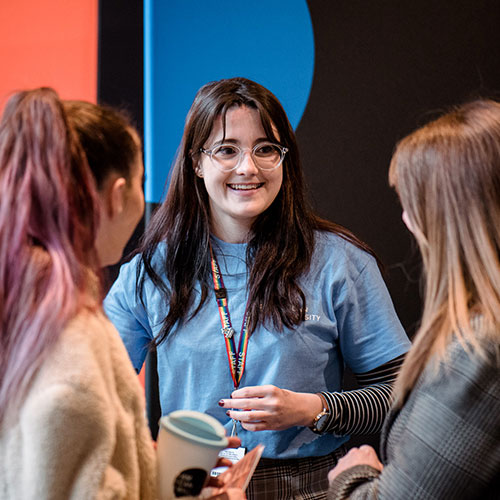 Visit us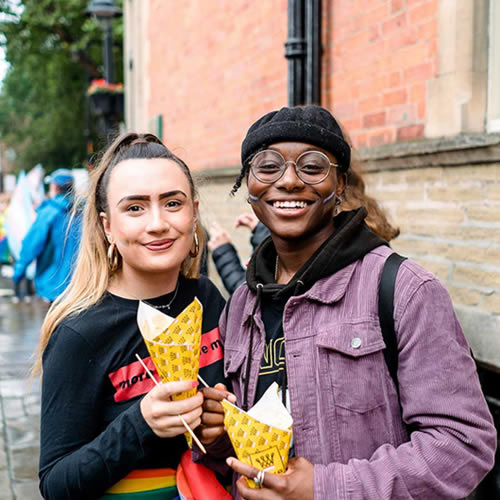 What makes us different