Undergraduate course
Religion, Philosophy & Ethics BA (Hons)
Combining three of the most relevant subjects in the contemporary world, this course is for students who always ask "why?"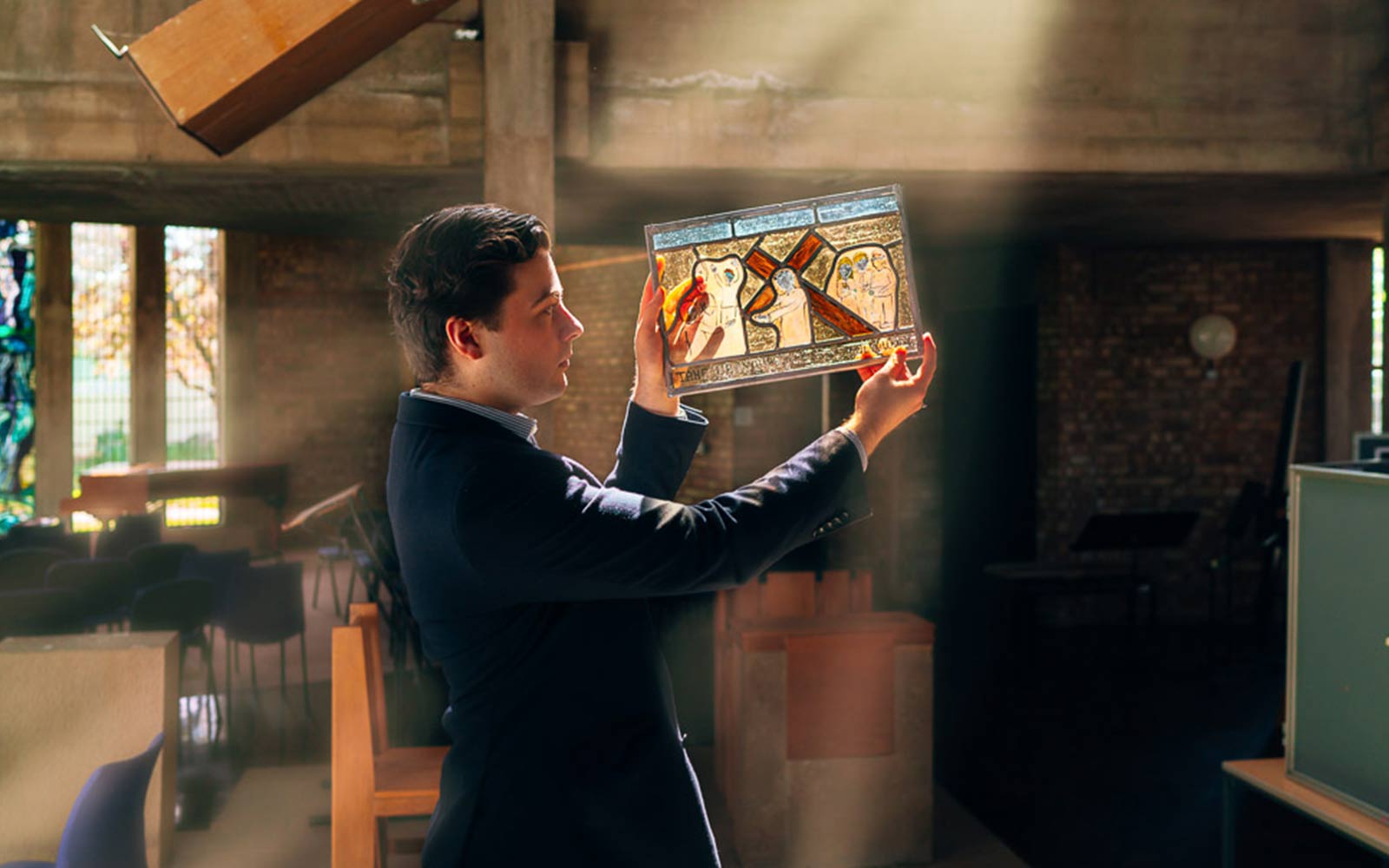 The questions 'what does it mean to be human?' and 'what is justice?' have inspired philosophers and influenced the development of religious and ethical thought throughout history. This course will introduce you to some of the most important topics in religion, philosophy and ethics and give you a full understanding of their historical and contemporary contexts.
94% of Graduates agree that this course has provided them with opportunities to explore ideas or concepts in depth. (National Student Survey, 2019)
UCAS Code – VV65
Location – York campus
Duration – 3 years full-time | 6 years part-time
Start date – September 2020
School – Humanities, Religion & Philosophy
Minimum Entry Requirements
96 UCAS Tariff points

3 GCSEs at grade C/4 (or equivalent) including English Language
Tuition Fees
UK and EU 2019-20 £9,250 per year

International 2019-20 £12,750 per year
The York St John Experience
Course overview
On this course we tackle and process the big questions around the notions of evil, morality, suffering, genetic engineering, religion and feminism, 'unforgivable' crimes and medical intervention. These questions and other hard-hitting contemporary issues are integral to this varied and exciting degree programme.
Within this Religion, Philosophy and Ethics course, you will consider the ethical and philosophical issues that arise in central philosophical and religious texts. You will also have the chance to study abroad, with current destinations including Norway and the USA.
The research interests within the department are wide and varied, with staff publishing work on a range of topics within theology, philosophy, religious studies and ethics. On this course you will be part of a thriving department committed to excellence in teaching, learning and research. Our experienced staff are passionate about their subject and dedicated to enabling students to achieve success.
There are no formal examinations: assessment may include essays, group and individual presentations and reflective pieces. There are a broad range of popular career routes which utilise the skills cultivated on this course; these include teaching, social services, law, media, charity and community projects, as well as other options in the commercial, business and industry sectors.
Course structure
Level 1
Modules
Studying Religion (20 credits)
This module introduces you to the academic study of religion. It will introduce basic terms, methodologies and issues in the study of religion in preparation for your degree programme.
Values & Virtues (20 credits)
This module examines key concepts and theories within both religious and secular ethical discourses, and applies them to contexts, such as famine and affluence. You will explore questions such as 'what informs the ethical decisions people make'; 'on what do people base their attitudes to moral dilemmas'; 'are there sources for moral reasoning other than religious ones'; 'what, if anything, do rich nations owe poorer nations'?
Philosophy & Religion (20 credits)
The module will take you through important debates in the philosophy of religion, from the classic to the contemporary. You will gain a critical understanding of religion as a pervasive aspect of human society, as well as challenging preconceived ideas and learning how to construct rational arguments.
Introduction to Asian Religions (20 credits)
This module introduces students to individual religions of Asia, as well as addressing some key problems with the study of Asian religions in the West. You will study in turn Hinduism, Buddhism, Confucianism and Taoism, and be introduced to other Asian religions such as Jainism and Shinto.
World Christianity (20 credits)
This module introduces the story of Christianity. Students will consider the religion's global spread, considering its interaction with diverse cultural, political and social contexts. The aim is to enable an understanding of Christianity today, the nature and impact of secularisation and areas of growth and decline.
Introduction to Islam (20 credits)
Islam is a much discussed topic, but often people misunderstand and misrepresent this diverse tradition. We will cover the basic beliefs and practices followed by the majority of Muslims across the globe as well as exploring some of the different groups who call themselves Muslim. The experience of Muslims in the UK will be unpacked from a religious, social and political perspective.
Level 2
Modules
From Descartes to Marx – Philosophers & Religion (20 credits)
This module focuses on modern western philosophy, and aims to cover in some detail key philosophers from the beginning of the 17th century through to the end of the 19th century, as well as the ethical and religious issues that emerge from their thought.
Engaging with Philosophical Texts (20 credits)
Students will engage with selected philosophical texts thoroughly, critically and imaginatively. Texts will be explored alongside the development of a critical understanding of their cultural, religious and political contexts, so as to give students a deeper understanding of how to engage with philosophical material.
Film, Ethics & Theology (20 credits)
This module will explore the way in which film may be used as a source of theological and ethical reflection and, introduce students to a range of approaches to understanding the significance of film-watching more generally. Students will be given a conceptual base on which they will then develop their own engagement with film.
Matters of Life & Death (20 credits)
The module will take you through some of the key life and death issues in practical philosophy. You will challenge existing assumptions by identifying, critiquing and assessing arguments. By the end of the module, you will have gained a critical understanding of religious and medical ethics.
Work Related Learning (20 credits)
This module ensures students are aware of the requirements, resources and opportunities involved in seeking graduate career pathways, postgraduate study or, for mature students, other appropriate vocations. An important element of this module is that students research and reflect on their own learning in relation to skills and career opportunities.
Mysticism and World Religions (20 credits)
In this module, students examine philosophical theories of mysticism, key themes across tradition, such as love and desire, notions of religious experience, mysticism and politics. Through exploring key mystical movements throughout history to the present, students will understand and write about how mysticism plays a part in different world religions.
Level 3
Modules
Forgiveness & Reconciliation (20 credits)
Students will be introduced to a range of philosophical and theological perspectives concerning the meaning and possibility of forgiveness and reconciliation and learn how to use resources from a range of other disciplines (e.g. ethical and political theory, peace studies, psychology) to conduct a sustained, critical reflection upon these issues.
Evolution, Theology & Ethics (20 credits)
Explore the philosophical implications of the theory of evolution by natural selection. In doing so, you will consider the relationship between scientific knowledge/theory and matters of existential or ethical significance.
Feminist Ethics & Religion (20 credits)
The module will take you through advanced moral theory and issues in applied ethics, considering both traditional approaches and contemporary feminist arguments. You will challenge presumptions and prejudices and learn to identify gender discrimination in theory and practice, while relating your findings to the teaching and practice of the Abrahamic religions.
Religion & the Visual Arts (20 credits)
This module explores the relationship between religion and the visual arts with a focus on contemporary art. We will cover a whole range of artistic genres, both with specific religious subject matter and without, to explore the myriad ways that religious ideas are expressed in art.
Dissertation (20-40 credits)
In your final year, you will write a dissertation (an independent research project) on a subject of your choice, under the guidance of a supervisor.
Teaching & Assessment
You will be introduced to a reflective approach to learning to help you develop your academic, personal and professional skills and you will be encouraged to reflect on your learning throughout your degree programme.
The tutors will use a variety of learning and teaching methods in their sessions which are tailored both towards the subject and different approaches to learning (for example, lectures, seminars, group activities, visiting speakers, media, visits to relevant places of interest.) You will be given opportunities to actively participate in the teaching sessions and to develop your confidence through learning activities such as group discussion and presentations. This will enable you to develop both independence and collaborative skills as you learn both with and from your peers. Your tutor will guide you in preparing for these activities.
You will encounter a range of assessment strategies throughout your degree programme. These are designed to help you to enhance existing skills and build confidence in developing new ones. Assessments will include written, oral and visual communication, which you will be able to build on in the future. For example: essays, group or individual oral presentations, reflective writing, articles, exhibitions, portfolios and dissertations.
Entry Requirements
Qualifications
The minimum entry requirements for this course are:
96 UCAS Tariff points
3 GCSEs at grade C/4 or above (or equivalent) including English Language
Terms and conditions
Our terms and conditions, policies and procedures contain important information about studying at York St John University. These can be accessed through our Admissions webpages.
Fees and funding
To study for an undergraduate degree with us, you will need to pay tuition fees for your course. How much you pay will depend on whether you're a UK & EU student or an international (non-EU) student. Tuition fees are charged for each year of your course.
Find out more about funding for Foundation Year and/or Placement Year by visiting the Funding Advice pages of our website. York St John offers special reductions to students graduating from York St John University Undergraduate degrees in 2019 and continuing directly onto Postgraduate study. Find out more about discounts and scholarships. There may also be some additional costs to take into account throughout your studies, including the cost of accommodation.
Tuition fees
Home / EU students
The York St John University tuition fee for the 2019 entry to Foundation Degree, BA and BSc, PGCE Primary and Secondary and UG Health Programme degrees is £9,250 per year for UK/EU, Jersey, Guernsey and Isle of Man students.
Tuition fees may be subject to inflation in future years.
Overseas students
The York St John University tuition fee for the 2019 entry to Foundation Degree, BA and BSc, PGCE degrees is £12,750 per year for international students.
Tuition fees may be subject to inflation in future years.
Additional costs and financial support
COURSE-RELATED COSTS
Whilst studying for your degree, there may be additional costs related to your course. This may include purchasing personal equipment and stationery, books and optional field trips.
STUDY ABROAD
For more information on tuition fee reductions and additional costs for studying abroad, please visit our study abroad webpages.
ACCOMMODATION AND LIVING COSTS
View our accommodation webpages for detailed information on accommodation and living costs.
FINANCIAL HELP AND SUPPORT
Help and advice on funding your studies at York St John is available through our Money Advice service.
More to explore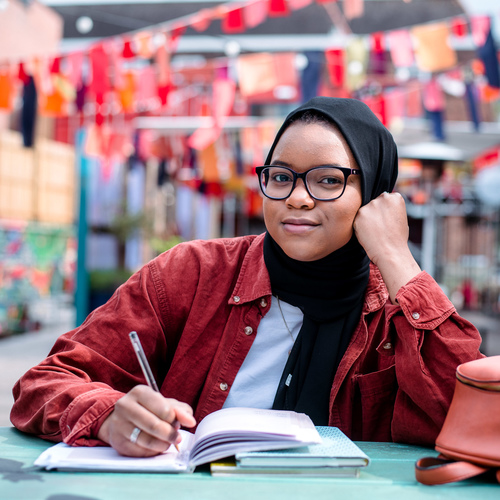 Join us in 2020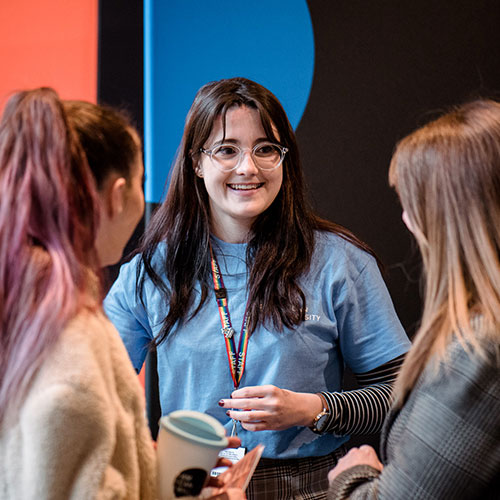 Visit us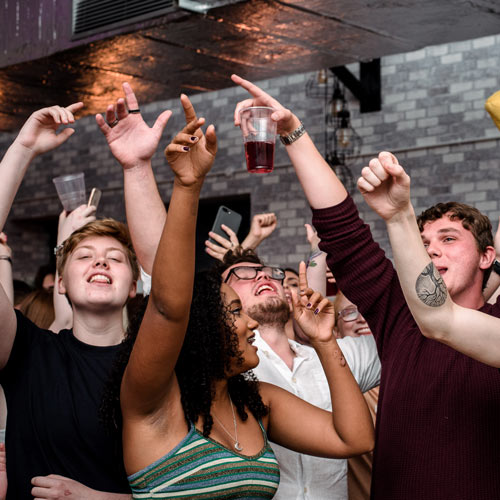 Student life