Study issues of criminal justice, prevention and rehabilitation in this fascinating subject with real-world consequences.
Our Criminology programme offers you the opportunity to study issues relating to crime and deviance and understand how the justice system responds to these factors. You will acquire proficiency in using criminological theories to analyse complex social problems related to crime, diversity and equity, criminal justice, crime prevention, punishment, rehabilitation and victimology.
98% of Graduates from the School of Psychological & Social Sciences were in employment or further study within six months. DLHE 2017
York campus
UCAS Code – L6L1
Duration – 3 years full-time | 6 years part-time
Start date – September 2020, September 2021
School – Psychological & Social Sciences
Minimum Entry Requirements
96 UCAS Tariff points

3 GCSEs at grade C/4 or above (or equivalent) including English Language
Tuition Fees
UK and EU 2020-21 £9,250 per year

International 2020-21 £12,750 per year
The York St John Experience
Course overview
The programme provides ample scope to pursue your own interests through assignments and opportunities to contribute to criminological debates. Students will gain a sound understanding of various theoretical perspectives and be trained in the qualitative and quantitative research methods used by criminologists.
We will work with you to develop a critical knowledge of the relationship between theory and empiricism and help you to initiate, design, planand execute research that supports your personal interests. On this course there is an emphasis on the development of reasoned thought and action and transferable critical thinking skills.
Our students develop the skills required of practitioners working with crime and deviance in the criminal justice system. Graduates find employment in professional areas including criminal justice, law enforcement, government organisations, educational institutions and agencies that work alongside policing.
They may also engage in youth work, work with vulnerable groups and undertake research. This degree also provides an excellent basis for further studies.
Course structure
Level 1
Modules
Researching and Presenting
20 credits | Compulsory
This module will introduce you to the core skills for Undergraduate study such as referencing, evaluating sources and how to present your work in a range of ways.
Fundamentals of Criminological Theory
20 credits | Compulsory
This module introduces you to a range of key issues and concepts that will underpin the three years of your course.
Crime and Deviance in a Contemporary World
20 credits | Compulsory
This module introduces you to a range of behaviours and considers why they have are viewed as criminal or deviant.
Preventing and Punishing
20 credits | Compulsory
This module considers the changing ways in which society seeks to stop crime happening or punishes it when it does.
Victimology
20 credits | Compulsory
The role of the victim is relatively new. This module will encourage you to question why some individuals or groups perceived as more vulnerable, and explore how are they dealt with by society.
Introduction to the Criminal Justice System
20 credits | Compulsory
An introduction to how the criminal justice system operates and what it means for criminology.
Level 2
Modules
Social Research Methods 2
20 credits | Compulsory
Many jobs involve making sense of data, this module gives you the skills to use software packages to provide an analysis of data.
Working with Criminology
20 credits | Compulsory
This module provides the opportunity to consider careers that reflect criminology.
Issues in Criminal Justice
20 credits | Optional
This module explores how the criminal justice system deals with crimes and those accused of crime. It considers miscarriages of justice and questions what justice is.
Crime and the Economy
20 credits | Optional
This module will help you to develop a critical understanding of the links between the economy and the incidence of crime.
Ethnicity, Nationality and Social Control
20 credits | Optional
This module considers the ways ethnicity and nationality has an impact upon the involvement in crime and how crime is punished.
Terrorism, State Crime and Political Violence
20 credits | Optional
This module will introduce you to terrorism, its causes and motivations, drawing on social, cultural, and political dimensions
Public Safety
20 credits | Optional
This module draws on issues of policing which are focused on ideas about how to keep the public safe and what this means in practice.
Social Research Methods 1
20 credits | Compulsory
This module gives you the skills to carry out qualitative research, something that is relevant to the level 3 investigation and to work.
Level 3
Modules
Criminological Investigation
40 credits | Compulsory
This is your opportunity to plan, carry out and write up your own research as a journal article which reflects those that are published.
Sex Work
20 credits | Optional
This module examines sex work and the Criminal Justice Systems' response to it in a variety of societies at different points in history.
Critical Criminology
20 credits | Optional
This module studies the complex relationships between crime, control and power within the context of globalisation and with a consideration of how the local and the global are linked.
Professional Organised Crime
20 credits | Optional
On this module, you will examine Professional and Organised crime in Britain from both a comparative and historical perspective. You will consider the evolution and history of organised crime within working class communities and explore how it was seen as a craft requiring apprenticeship and the development of specific skills. You will look at the evolution of the Mafia, the drugs market and explore methodological approaches to understanding these organised crime networks.
Murder
20 credits | Optional
In this module you'll apply sociological theories to make sense of murder, the motives and the
Spatial Sociology
20 credits | Optional
This module allows you to explore how the spaces in which we live are being regulated and managed, and the ways society responds to this.
Technology and Society
20 credits | Optional
This module applies theory to technology to generate a critical understanding of the role of social media, data and networked devices in our everyday life.
Solving Social Problems
20 credits | Optional
This module considers how social problem develop and how we may tackle these issues. You'll explore issues such as migration, employment, housing, health, and criminal justice particularly in the local area.
Crime and Media
20 credits | Optional
Crime is not always represented in an accurate or realistic way in popular culture. This module considers crime within the media in a broad sense.
Prisons and Penology
20 credits | Optional
This module will introduce debates about the value of prisons ranging from prison as punishment and deterrent to the need for rehabilitation.
Urban criminology
20 credits | Optional
Studies how forms of social control are unequally distributed, particularly in cities.
Youth and Resistance
20 credits | Optional
Young people inhabit a social world shaped by others. How can they, how do they, resist and how is resistance dealt with?
State, Nation and Migration
20 credits | Optional
Gain a strong understanding of how migration has shaped and challenged the formation and development of modern states and conceptions of nationhood.
Health, Illness and Society
20 credits | Optional
Consider a social understanding of health and illness and assess how health and illness is not just a matter of biology and disease.
Digital Entrepreneurship and Social Transformation
20 credits | Optional
Study case studies from services and enterprises which have changed the way we live and interact in the 21st century. From health and digital self-tracking to forming romantic relationships via apps like Tinder, and cryptomarkets using Bitcoins to the free sharing of cultural products.
Death
20 credits | Optional
Death is inevitable but how and why we die, and how we deal with death is not. This module considers a sociology of practices around death.
Teaching & Assessment
You will experience a range of teaching approaches as a student on this course. Some modules will have lectures followed by seminars. Other modules adopt a workshop style approach. You will have options with respect to the modules that you take but these are always subject to sufficient numbers. Lectures are used to provide an introduction to particular issues relevant to the module and often incorporate opportunities for asking questions via software which uses mobile phone technology. This means that you can ask questions anonymously. Seminars are smaller classes and require students to contribute. This is the opportunity to make sense of issues and concepts, to clarify how you understand things. They allow you to challenge and provide opportunities where you can be challenged.
To make the most of seminars and workshops you will be provided with guided reading and required to complete work before the class. This might be in the form of readings that are provided or it may be that you are expected to find a suitable reading that reflects that week's class.
In year 1 a full-time student should expect to have 10 -12 hours of timetabled classes but you should always expect to spend double this amount of time doing other work. If you are full-time expect to have 35 – 40 hours study in any week. We will support you in this. All academic staff schedule "office hours". These are times during each week when they are available for you to call in with any queries. You will also have an Academic Tutor. Your academic tutor will arrange to see you twice a year as a minimum. During this meeting he or she will ask you about the things that are holding your grades back and provide advice and guidance to improve in the future. One way of improving may be to take advantage of the range of ways that the University can help. The York St John University Academic Support Team provides help in areas such as: study skills, written English, research skills etc. We all benefit from help at some stage and York St John has an excellent structure to make sure that you can always improve.
You can't get a degree without taking part in assessment. You will encounter a range of assessment methods, though not exams. You may have to produce reports or essays, or be required to undertake presentations. Essays are very good for assessing understanding of theoretical issues and developing your writing skills. Reports and presentations are very good for developing the sort of skills that you need for work. Most graduate jobs will see you producing some written reports so practicing this skill here will be very helpful. Similarly, it is typical for applicants to have to make a presentation when going for a job, at all levels. We will provide you with opportunities to practice this so that you are in a better position to secure the job that you want.
You will always get feedback on your work, often in ways that will help you polish up your work before submission. Some classes will focus on how to make your work more effective to help you do your best. You will also receive feedback on assignments after submission. We aim to return marked work in three working weeks. Feedback will be aimed at showing you what is weak and how to improve so as to put you in a stronger position for the future. Your academic tutor will talk to you about how.
Entry Requirements
Qualifications
The minimum entry requirements for this course are:
96 UCAS Tariff points
3 GCSEs at grade C/4 or above (or equivalent) including English Language
Foundation Year
This course is available with a foundation year. This option is ideal if you do not yet meet the minimum requirements for entry straight onto a degree course, or feel you are not quite ready for the transition to Higher Education. A foundation year prepares you for degree level study, giving you the confidence and skills needed to make the most of your course. Passing it guarantees you a place on this degree course the following academic year.
Terms and conditions
Our terms and conditions, policies and procedures contain important information about studying at York St John University. These can be accessed through our Admissions webpages.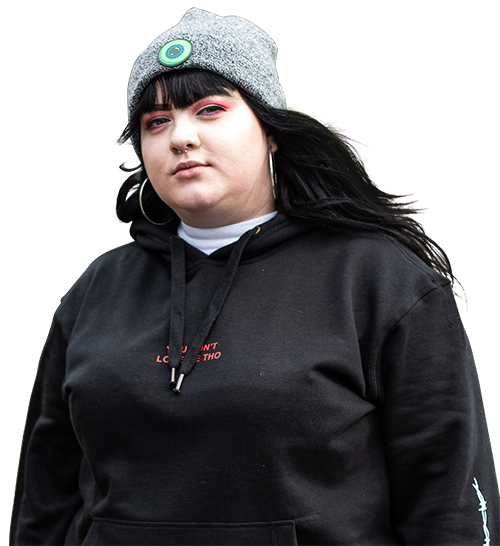 Megan Lim-Sharpe
Criminology BA (Hons)
When I was looking for universities, I needed something different. I looked at places that were more city environments and more accepting, places that I felt like I could be myself more. I felt that at York St John before I even started. It felt like one community rather than separate groups. You meet people who have had the same experiences as you and can empathise with you, so it's just what I needed. The inclusivity and the community made me realise that York St John was for me. It's a supportive family.
More to explore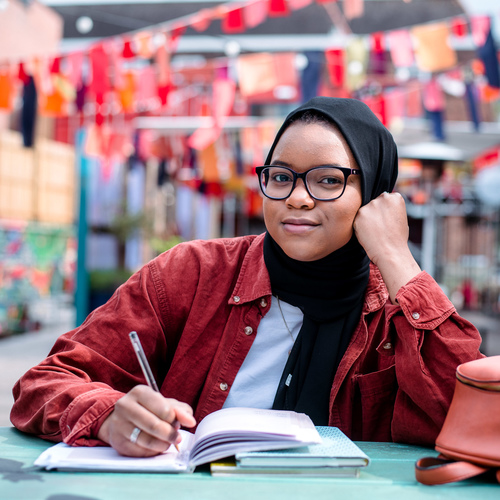 Join us in 2020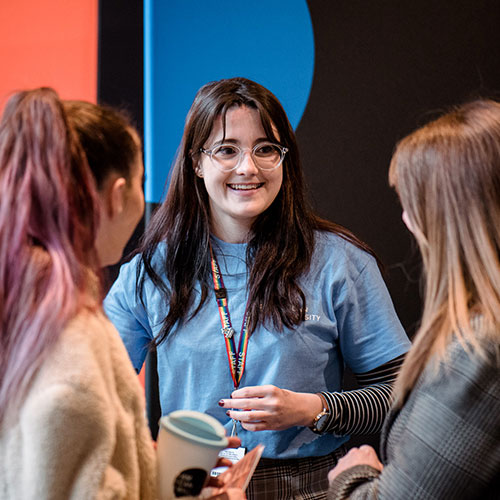 Visit us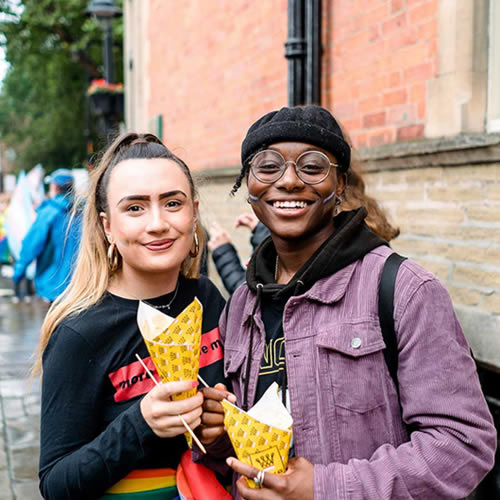 What makes us different