Undergraduate course
Sociology with Police Studies BA (Hons)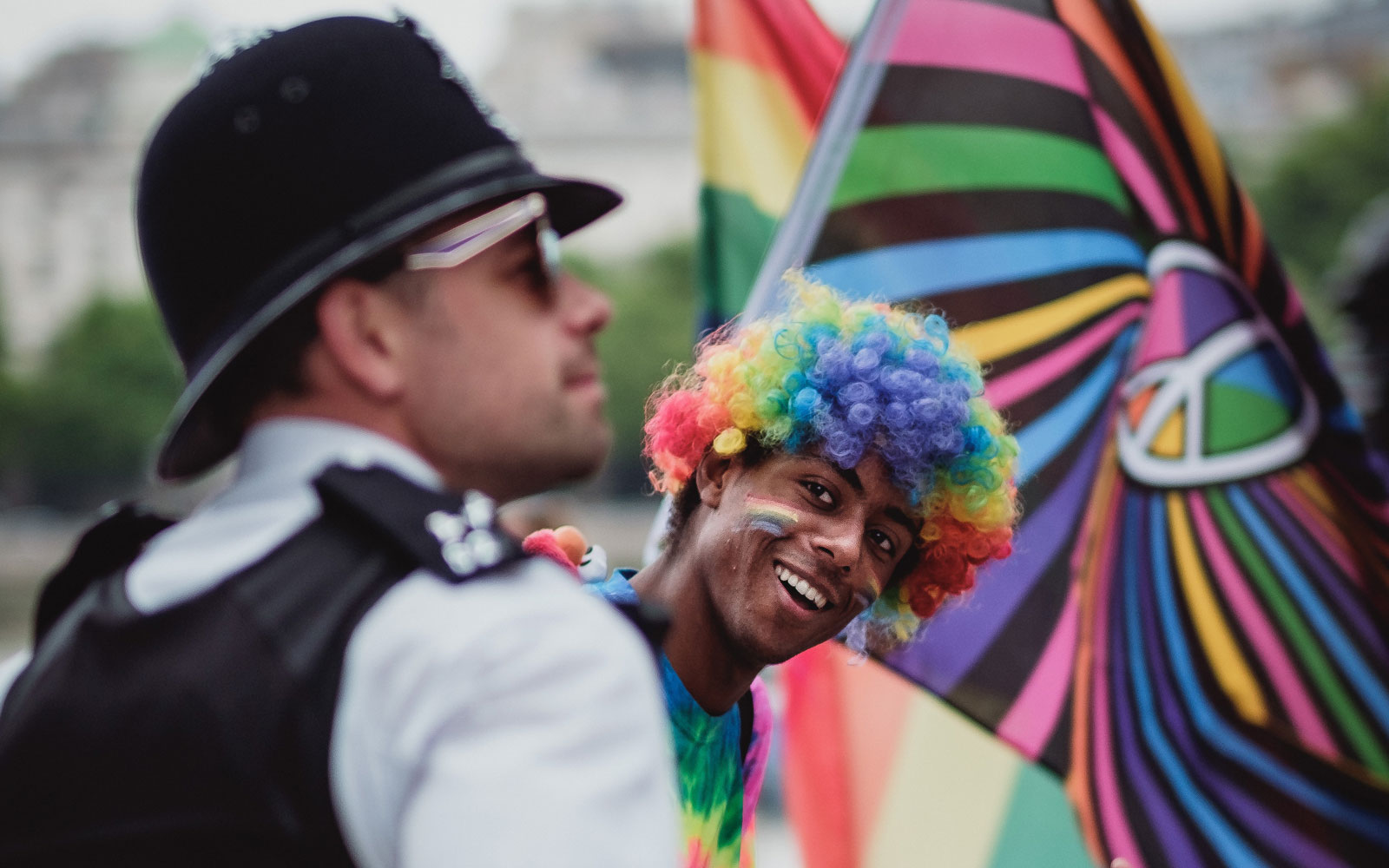 Studying Sociology with Police Studies BA (Hons) at York St John University will give you the opportunity to explore and address issues that are relevant to contemporary society but where a major focus of your work will pursue issues relating to policing. You will benefit from being taught on Police modules by staff with significant and varied experience within the police force.
UCAS Code – L3L4
Location – York campus
Duration – 3 years full-time | 6 years part-time
Start date – September 2020
School – Psychological & Social Sciences
Minimum Entry Requirements
96 UCAS Tariff points

3 GCSEs at grade C/4 (or equivalent) including English Language
Tuition Fees
UK and EU 2019-20 £9,250 per year

International 2019-20 £12,750 per year
The York St John Experience
Course overview
You will develop a sound understanding of various theoretical perspectives and are trained in the qualitative and quantitative research methods used by sociologists and others working in social science occupations. There is ample scope for you to pursue your own interests through assignments and there are lots of opportunities for you to contribute to sociological debates and to debates regarding how to police a diverse and dynamic society. To support students in this we will help you to develop a critical knowledge of the relationship between theory and empiricism, and apply methods appropriate to the study of sociology and Police Studies as you initiate, design, plan, and execute research. There is an emphasis on the development of reasoned thought and action, and of transferable critical thinking skills.
The programme provides students with excellent foundational knowledge of sociology and its methods. Graduates can find employment in professional areas related to working with people including police and justice work, social work, teaching, training, youth work, work with vulnerable groups, and research. The degree provides an excellent basis for further studies and for entering employment.
Course Structure
Level 1
Modules
Compulsory modules
Introduction to Sociological Thought: This module is an opportunity to revisit key sociological theories and to apply them to the social world.
Investigating Sociologically: This module deals with the basics of being an undergraduate sociology student and covers things such as referencing and evaluating sources.
Social Inequalities: Classical debates: This module allows you to make sense of basic social divisions such as Gender, Ethnicity and Class and what they mean now.
The Sociology of Deviance: This module introduces a sociological view to a range of behaviours and considers how some become seen as deviant.
Community Policing: This module considers examples to explore the policing of signal crimes and signal disorder and the development of problem oriented policing (POP).
Policing Mental Health: This module considers the policing of people with mental health issues with the most vulnerable often being the victims of crime and anti-social behaviour.
All modules are worth 20 credits unless otherwise stated.
Level 2
Modules
Compulsory modules
Contemporary Developments in Sociological Thought: This module focuses upon the nature of modernity by considering the interplay between science, rationality and technology.
Designing Sociological Investigations: This module gives you the skills to carry out qualitative research, something that is relevant to the level 3 investigation and to work
Working with Policing and/or Justice: This module explores specialised roles with students being required to produce a case study of a specialism within policing or criminal justice.
Violence and Reconciliation: How do we explain the nature of violence within societies and, importantly, how do we move forward and leave violence behind us?
Evidence-based policing: This module evaluates intelligence led methods and problem solving in partnerships to reduce crime and disorder.
Quantitative Sociological Investigations: Many jobs involve making sense of data, this module gives you the skills to use software packages and to offer analysis.
All modules are worth 20 credits unless otherwise stated.
Level 3
Modules
Compulsory modules
Advanced Social Theory: This module is an introduction to more recent and contemporary forms of theorising. As society has become more diverse so we need theories that reflect this.
Sociology of Murder: This is always a popular module. Murder is not just an individual act or tragedy. In this module we apply sociology to make sense of what we call murder.
Safeguarding – Sex and Exploitation: This module examines the National Crime Agency's and police's role in the safeguarding of vulnerable adults and children.
Managing Demand for Policing: This module examines changing trends in crime and incidents, statistical data, and the effects of budget reductions, and how this is managed.
Sociological Investigation: This is your your opportunity to plan, and carry out your own research then to write it up in the form of a journal article with a view to having it published. (40 credits)
All modules are worth 20 credits unless otherwise stated.
Entry Requirements
Qualifications
The minimum entry requirements for this course are:
96 UCAS Tariff points
3 GCSEs at grade C/4 or above (or equivalent) including English Language
Personal statement
Essential criteria
As well as a strong standard of written English, we also look for the ability to demonstrate commitment to the subject. This can be done in a variety of ways, for example, through previous study, wider reading and a personal interest in the field of Sociology and/or Policing.
Valued criteria
Candidates can demonstrate a real enthusiasm for the subject that goes beyond achieving good grades in exams. Examples of this include:
Completing volunteer work
Subscribing/reading relevant journals/magazines
Doing further relevant study
Discussion of future career plans
Evidencing transferrable skills e.g. team work, independence, initiative
Candidates should use the personal statement to talk about what they have learnt from their experiences and how this will support their studies. Tell us why you have chosen to study Sociology and Policing Studies what you want to get from taking this course. Use it to reveal what interests you.
Terms and conditions
Our terms and conditions, policies and procedures contain important information about studying at York St John University. These can be accessed through our Admissions webpages.
Fees and funding
To study for an undergraduate degree with us, you will need to pay tuition fees for your course. How much you pay will depend on whether you're a UK & EU student or an international (non-EU) student. Tuition fees are charged for each year of your course.
Find out more about funding for Foundation Year and/or Placement Year by visiting the Funding Advice pages of our website. York St John offers special reductions to students graduating from York St John University Undergraduate degrees in 2019 and continuing directly onto Postgraduate study. Find out more about discounts and scholarships. There may also be some additional costs to take into account throughout your studies, including the cost of accommodation.
Tuition fees
Home / EU students
The York St John University tuition fee for the 2019 entry to Foundation Degree, BA and BSc, PGCE Primary and Secondary and UG Health Programme degrees is £9,250 per year for UK/EU, Jersey, Guernsey and Isle of Man students.
Tuition fees may be subject to inflation in future years.
Overseas students
The York St John University tuition fee for the 2019 entry to Foundation Degree, BA and BSc, PGCE degrees is £12,750 per year for international students.
Tuition fees may be subject to inflation in future years.
Additional costs and financial support
COURSE-RELATED COSTS
Whilst studying for your degree, there may be additional costs related to your course. This may include purchasing personal equipment and stationery, books and optional field trips.
STUDY ABROAD
For more information on tuition fee reductions and additional costs for studying abroad, please visit our study abroad webpages.
ACCOMMODATION AND LIVING COSTS
View our accommodation webpages for detailed information on accommodation and living costs.
FINANCIAL HELP AND SUPPORT
Help and advice on funding your studies at York St John is available through our Money Advice service.
More to explore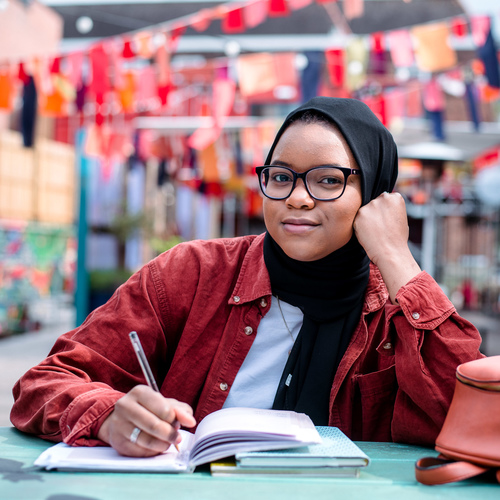 Join us in 2020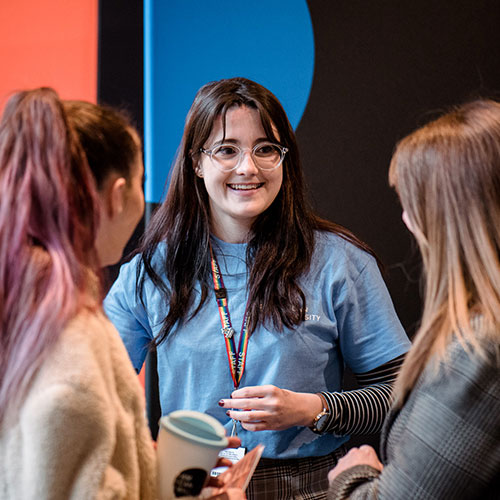 Visit us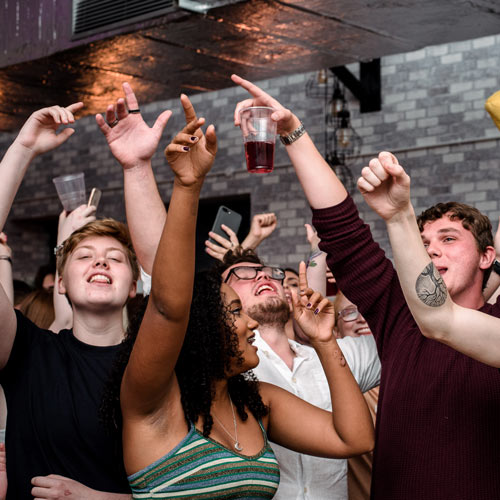 Student life