Undergraduate course
Sport & Exercise Science BSc (Hons)
Interested in improving human performance at elite level and improving the health of individuals and communities, developing excellence not elitism?
Our philosophy of sport promotes social justice and values participation over consumerism and is reflected in everything we do as we put the performer before the performance. Your learning will focus on keeping athletes healthy and developing excellence not elitism.
100% of 2017 graduates from the School of Sport are now in employment or further study, with 74% of these in professional or managerial roles (DLHE, 2017).
York campus
UCAS Code – C6C6 | With Foundation Year C7C6
Duration – 3 years full-time | 6 years part-time
Start date – September 2020, September 2021
School – Sport
Minimum Entry Requirements
96 UCAS points

3 GCSEs Graded C/4 or above (or equivalent) including English Language and Maths
Tuition Fees
UK and EU 2020-21 £9,250 per year

International 2020-21 £12,750 per year
The York St John Experience
Course overview
This course is centred around physiology, biomechanics and psychology. Sport Science modules investigate how the body adapts to training and practice, movement analysis and athlete motivation. You will learn how to improve human performance at the highest levels in elite sport but also how to improve the health of individuals and communities through exercise. This includes examining the impact physical activity can have on preventing heart disease, obesity, dementia and depression.
Research is a big part of what we do. Our passionate, professional staff are outstanding researchers who will keep you up-to-date with the debates and issues facing sport and exercise science today. We ask tough questions about the value of sport, the benefits of perfectionism, prevalence of bullying and gambling, and how money impacts the personal lives of professional sportspeople. You will engage with these debates, respond to the latest research and carry out your own research.
Our Nestlé Rowntree Park Sports Campus is a home for our research community, for sports teams from the University and local community and for your learning. The site includes 3G football and rugby pitches, tennis courts, netball courts and grass pitches. Inside is a sports barn, a strength and conditioning suite and social and teaching spaces. Our new human performance labs will also be completed this year.
Taught through a mixture of lectures, practical fieldwork and lab-based learning, this course will prepare you for a career either in sport or in a wide range of science-based industries. Chances to gain real-world industry experience with our partners across the region will also enhance your employability after graduation.
This programme is offered as a three year Undergraduate Degree (BSc) and also as a four-year Postgraduate Degree (MSci) which allows students to graduate with a Masters level qualification. Students are able to change between the two versions of the programme once they are enrolled.
This course is also available with a Foundation Year.
Course Structure
Level 1
Modules
Modules include:
Research, Practice, and Citizenship
This module sits at the juncture between research, evidence-based practice, and the commitment of the School of Sport at YSJU to a value-led approach to studying sport. The aims of the module are to introduce students to (1) a value-led approach to studying sport, (2) research and its importance in terms of providing a credible basis for advancing knowledge and improving practice, and (3) how a combination of our values and research can be used to improve the lives of people in our community.
Fundamentals of Sport and Exercise Physiology
The aim of this module is to provide students with the fundamental knowledge required to understand the importance of human physiological systems for health, exercise and sport. Students will be provided with the necessary skills to correctly perform a range of physiological measures that can be used to evaluate an individual's health status and acute physiological responses to exercise.
Fundamentals of Sport and Exercise Psychology
The aim of the module is to introduce students to basic methodological approaches, theories, and concepts that are used to study the thoughts, emotions, and behaviours of participants in sport and exercise. The module provides foundational knowledge required to begin to understand and explain the psychology of sport and exercise.
Introduction to Research Methods in Sport
Research is a key form of learning and this module focusses upon the development of fundamental research skills enabling students to become informed consumers who have the capacity to recognise and evaluate research evidence and make sense of the literature that contributes to the body of knowledge in sport.
Fundamentals of Sport and Exercise Biomechanics
This module provides an introduction to the fundamental aspects of mechanics that underpin all elements of human movement for performance and health. The module adopts a multidisciplinary approach, which will provide a vital foundation for the theoretical and applied work covered across the remainder of the programme.
Fundamental Sociological Issues in Sport, Culture and Society
As future practitioners in a range of sports-related fields, it is important for all students to understand the increasingly complex and diverse nature of modern society. This module introduces students to a range of social issues in sport from a sociological perspective. Through the adoption of a sociological perspective, students will be encouraged to develop a more critical and detached understanding of long-term power-struggles surrounding issues of equity, diversity and inclusion in sport.
Level 2
Modules
Modules include:
Research Design and Analysis
The specific aims of the module are to: (1) introduce students to a range of quantitative and qualitative research designs commonly employed in sport research, (2) enable the critique of research through identifying the strengths and weaknesses of different designs, and (3) equip students with more advanced analytical skills to interpret and report both quantitative and qualitative data.
Biomechanics of Sport and Exercise
This module will examine the mechanical principles that limit, control and explain human movement, allowing technique analysis for applied sport and exercise. An enquiry based learning approach to the module will ensure a strong link between practical data collection and analysis of subject specific movements and analytical skills.
Theory and Research in Sport and Exercise Psychology
The aim of the module is to develop student understanding of complex theories and concepts in sport and exercise psychology, how these theories and concepts are empirically tested in sport and exercise contexts, and how the findings of research allows the utility of different theories and concepts to be evaluated.
Applied Research Methods and Design
Students will work with an academic supervisor to identify a research question and plan a piece of empirical research to answer the question. Students will have the opportunity to share their proposed research at a student research conference and receive formative feedback from staff and invited guests.
Social Justice in Sport: Ethical Perspectives
The aim of this module is to produce graduates that have a passion for critical inquiry, as well as a confidence for challenging social injustices, students will examine a broad range of ethical dilemmas, theories and interventions in the field of sport. To this end, the module's central aim is to develop students understanding of ethical thinking and practice in light of social justice issues in sport.
Physiology of Sport and Exercise
This module will examine the physiological principles that limit, control and determine human performance. An enquiry based learning approach to the module will ensure students develop an awareness of important physiological measurement techniques, together with an exploration of analysis and interpretation of physiological information.
Level 3
Modules
Modules include:
Research Paper (40 credits)
Students develop a research topic of their choice, reflective of their personal passion interest and programme of study. Once the area of inquiry is chosen students exhibit a detailed comprehension of the topic of interest, applying a range of research skills and demonstrating informed critical thinking through synthesis of the wider literature, analysis of data and evaluation of empirical findings.
Applied Sport and Exercise Biomechanics (20 credits)
This module aims to provide an opportunity for students to deepen their understanding of applied biomechanics in sport and exercise, incorporating the analysis of complex technical performances in human movements. This module aims to offer a transformative learning experience that is research informed, allowing the students an opportunity to be challenged in an applied and academic manner while addressing contemporary subject-specific areas of applied sport and exercise.
Applied Sport and Exercise Psychology (20 credits)
The aim of this module is to develop student understanding of applied practice in sport and exercise psychology. This includes the roles and responsibilities of practitioners in sport and exercise psychology, psychological skills training used by sport and exercise practitioners, and the empirical basis for these techniques. The module will also provide students with practical experience of psychological skills training that could be used to improve performance, increase participation, and support wellbeing in applied contexts.
Social Justice in Sport: Sociological Perspectives (20 credits)
This module aims to consolidate and develop students understanding of Social Justice through the theoretical prisms of classical and contemporary social thought. The development of such critical insight is designed to enable students to become analytical thinkers, providing them with the skills to inform and shape decisions relating to sports provision through a prism that emphasises fairness and equality.
Applied Sport and Exercise Physiology (20 credits)
The aim of this module is to provide an opportunity for students to further their understanding of physiology in an applied sport and exercise context. The module will provide students with the applied physiological skills necessary to analyse and critically assess human performance in laboratory and field based settings.
Teaching & Assessment
The School of Sport boasts fully-accredited members of the Higher Education Academy (HEA) demonstrating sustained excellence to teaching, learning and assessment, resulting in research-informed contemporary practice. This puts us at the forefront of numerous teaching, learning and assessment initiatives, which have embedded technology enhanced learning into the curriculum. As a result, you will benefit from our use of video feedback in coach development, flipped classrooms, e-polling, engaging students through tablet technology, blended delivery approaches and audio feedback on written work and examinations.
To reflect developing knowledge, ability and competence within the field of Sports & Exercise Science the assessment portfolio changes in nature, becoming more diverse and challenging over the course of the programme. Level 1 for example, utilises continuous assessment allowing in semester review and evaluation of performance as well as presenting the opportunity to employ interventions aimed at improving success within the semester.
Levels 2 and 3 present additional opportunities to demonstrate skills of analysis, synthesis and critical review through a variety of assessment approaches that seek to embed research design, engagement and interpretation into the curriculum.
Typically a standard student week will consist of:
Three lectures
Smaller ancillary classes to support the theory delivered in lectures (for example seminars and workshops)
Time-tabled supported open learning (for example journal club and supervised laboratory and practical activities)
Sports Scholarship sessions designed to facilitate your success as a University student and enhance your career development
Frequent time-tabled personal and academic tutorial sessions
All of this is underpinned by completing your own independent self-directed study, which often involves laboratory of field-based practical work, data collection and presentations.
The teaching and assessment strategies employed across sport are engaging, student-centred and learning orientated. Examples include, 'real world' applied practical work which develop career-orientated skills and competencies.
To improve the quality of the student learning experiences the programme will use formative assessment, i.e. regular opportunities to recieve feedback on your practical and academic development that does not count toward final degree marks. To facilitate the development of assessment literacy and reduce student confusion and anxiety, assessment modality has been streamlined alongside reducing the range of learning outcomes and assessment criteria employed.
The School of Sport offers a vibrant research culture for students. Students will read research, learn about the latest research techniques, and eventually conduct their own research as part of their programme. Students will also be taught by staff members who conduct research at the forefront of the study of sport and exercise. This means that students are able to learn about the most up-to-date issues in their areas of interest on our programmes. The Motivation, Performance and Well-Being (MPaW) research group, for example, is among the largest and most productive in the world with regards to examining the consequences of being perfectionistic in sport and exercise. Other work within the school focuses on the physiological and biomechanical aspects of athlete development. This work is conducted in collaboration with professional sports clubs and our other community partners. There is also exciting research taking place examining socio-cultural aspects of sport participation including gambling in football and the experience of bullying in Physical Education (PE). We are proud to say that much of the research in the School of Sport was identified as "internationally excellent" and "world-leading" in the last assessment of the quality of research in UK higher education institutions (REF 2014).
Entry Requirements
Qualifications
The minimum entry requirements for this course are:
96 UCAS Tariff points
3 GCSEs at grade C/4 or above (or equivalent) including English Language
Foundation Year
This course is available with a foundation year. This option is ideal if you do not yet meet the minimum requirements for entry straight onto a degree course, or feel you are not quite ready for the transition to Higher Education. A foundation year prepares you for degree level study, giving you the confidence and skills needed to make the most of your course. Passing it guarantees you a place on this degree course the following academic year.
Terms and conditions
Our terms and conditions, policies and procedures contain important information about studying at York St John University. These can be accessed through our Admissions webpages.
Experience Sport
Click the images to view full size
Drag/swipe to view all the images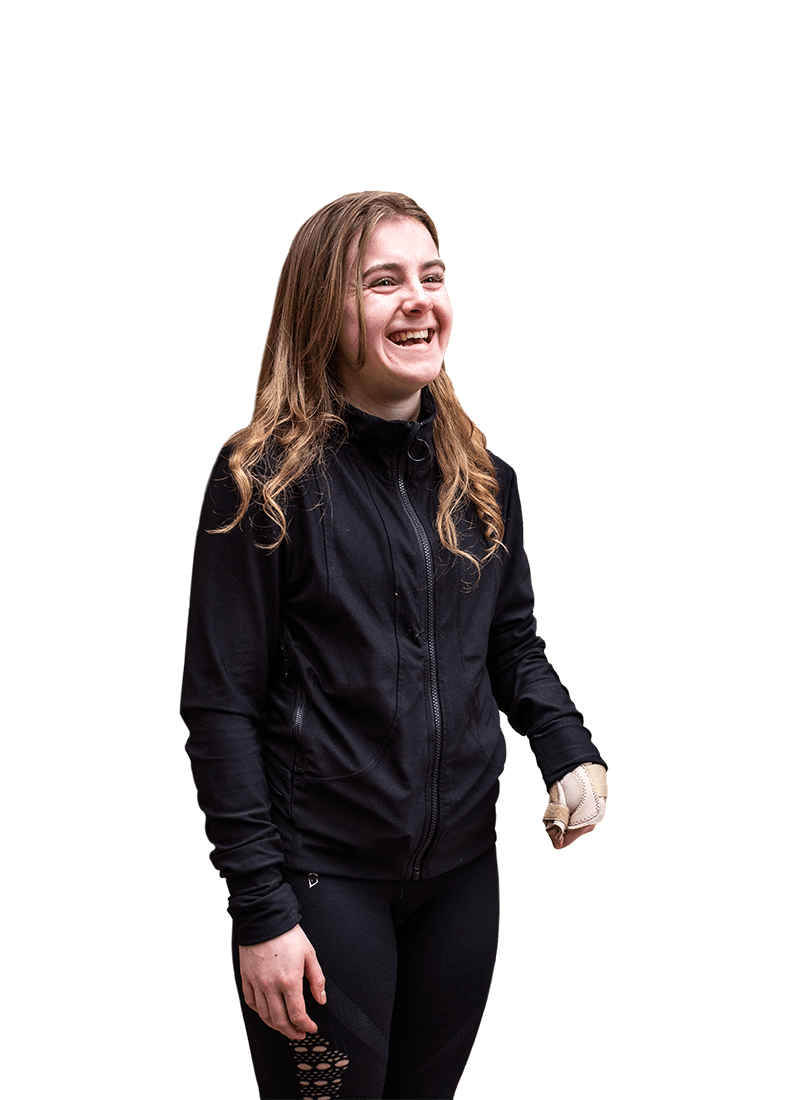 Amy Carr
Sport and Exercise Science BSc (hons)
Moving to university was a really challenging year for me, but looking back now I've learnt and developed as a person. Being such a small university there was a great community bond between academics and students. There's such a good vibe around campus. Everyone here at the University and the Union has helped me in balancing all of my academic study whilst still working around my training as well, and I'm so proud of everything I've achieved over my time here.
More to explore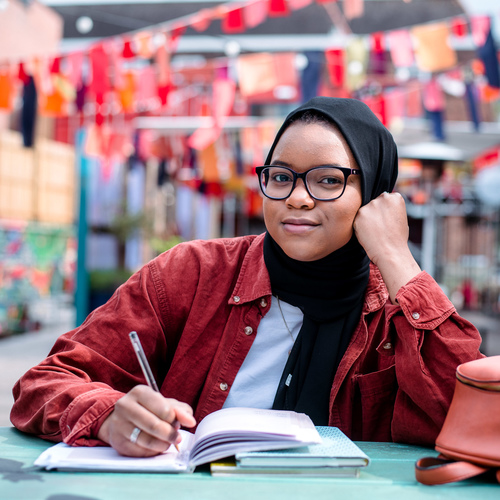 Join us in 2020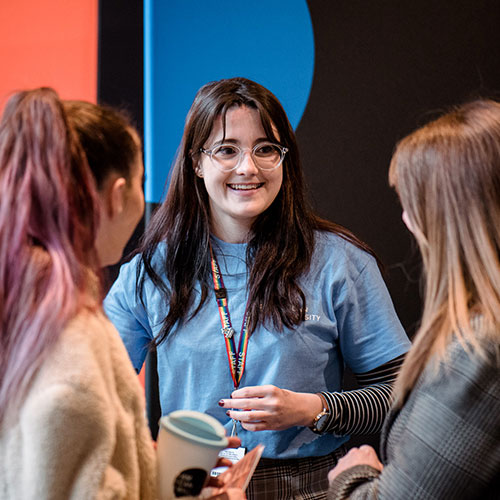 Visit us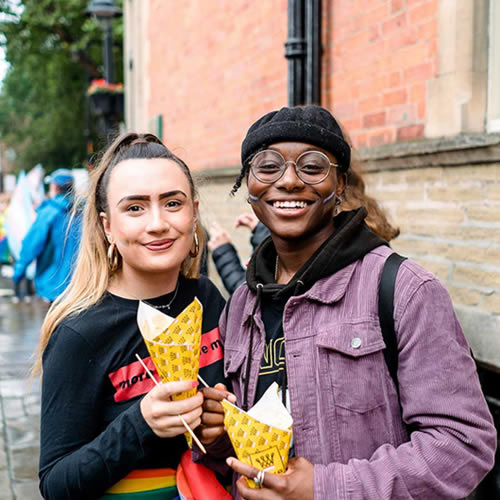 What makes us different