Undergraduate course
International Tourism & Hospitality Management BA (Hons) Top Up
Top up your existing qualifications to BA level. This is a great opportunity to gain an undergraduate degree that is clearly focused on your long-term career prospects and will be useful in a wide variety of contexts.
UCAS Code – N8N6
Location – York campus
Duration – 1 year full-time
Start date – September 2020
School – York Business School
Course overview
The BA (Hons) International Business Management top up provides opportunity for students with prior related qualifications to engage in a one year (one to three years part time) programme leading to an Honours level award. On entering the programme students will be expected to have advanced prior knowledge of Business Management equivalent to having completed the second year at a UK University.
The programme provides the opportunity to further understand, analyse and interpret decision making in an organisational context. Combining a comprehensive grounding in key aspects of business management, this Top Up consists of a range of modules which aim to give students a broad understanding of the working of organisations.
The course integrates the development of ICT, academic and research skills, culminating in the production of an independent study in semester 2 at level 3. This provides the opportunity for students to integrate their academic skills in real-life case studies.
This course will extend your knowledge of the principles and practice of management within the tourism and hospitality sectors. Management is also about people, and we will enable you to develop your own skills as a team player, a group member and ultimately as a manager of other people. Globalisation has resulted in an increasing need for managers who adopt an international perspective on business, particularly within the tourism and hospitality sectors. The programme also gives opportunities to:
Specialise further in later study
Focus on real life management issues
Develop practical management skills and business sense
The programme is committed to the provision of skills that will enhance your employability in a business management environment.
Aiming to ensure that students are thinking strategically, the course makes reference to current professional and academic practice, considering alternative theoretical 4 perspectives, and applying their knowledge and skills to current and important events (e.g. the continuing economic and financial crisis and the impact on organisations).
The awards will develop both specialist skills and knowledge and also wider graduate attributes. Alongside this, students will develop research skills by undertaking a Research Preparation module and an (independent) Business Research Case Study.
Students complete a total of six taught modules and the Business Research Study (two 10 credit modules plus five 20 credit modules) accumulating to 120 credits.
In the first Semester students will undertake an introduction to case study research module (10 credits). The aim of this module is to prepare students for the independent research they will undertake in their second Semester.
Independent study will be undertaken in Semester 2, which is the 20 credit Business Research Case Study. The focus of the research will be related to the subject area of Business Information Technology and a subject specialist supervisor will be allocated.
Students are allocated 3 hours of tutorial support and additional support will be provided through the appointment of academic tutors to support students on an individual basis and the provision of regular (monthly) group tutorials. The prgramme may be may be entered into in September or January. All modules operate independently of each other with the exception of the Introduction to Case Study Research and Advanced Communication Skills modules which must be undertaken prior to the Business Research Case Study Module.
Course structure
Level 1
Modules
Modules include:
Introduction to Business Research (20 credits)
International Business Economics (20 credits)
Managing a Diverse Workforce (20 credits)
International Marketing (20 credits)
Organisational Strategy & Decision Making (20 credits)
Applied Business Research (20 credits)
Entry requirements
Qualifications
The admission of any applicant to a programme of study is based on YSJU admissions criteria and that the applicant has a reasonable expectation of being able to:
Fulfil the aims and outcomes of the course
Achieve the standard of the course
Admissions policies and procedures are designed to ensure that students who meet the minimum criteria for entry set by YSJU are eligible for admission to the programme. All applicants will be expected to have a minimum level qualification comparable to students at YSJU who have completed level 2.
Entrants to the programme will therefore have the equivalent of 240 credits with a minimum of 120 at level 2. Accepted example qualifications are:
HND Business or equivalent
FdA in Business Information Technology or equivalent from a UK HEI
International qualifications (equivalent UK Diploma in HE) approved via the NARIC database and in line with common competitor practice, for example:
- Diploma In Business Information Technology at Nilai University College, Malaysia
The programme specific elements of the entry qualification will normally have been taught and assessed in English.
Non UK applicants whose home language is not English must be able to demonstrate a proficiency in English equivalent to IELTS band score of 6 overall, with not less than 5.5 in any section in line with
Entrants to the programme may be full or part time.
Personal statement
Essential criteria
As well as a strong standard of written English, we also look for an interest and enthusiasm for the subject. This can be done in a variety of ways, either from an academic viewpoint, for example prior study, or through relevant experience.
Valued criteria
Candidates can demonstrate a real enthusiasm for the subject that goes beyond achieving good grades in exams. Examples of this include:
Career plans
Attending workshops or seminars related to the chosen subject area
Showing leadership and teamwork skills through project work or awards such as the Duke of Edinburgh
Candidates may also look to undertake professional qualifications such as accounting qualifications or CIPD
Interest in other cultures and international relations
Interest in tourism and hospitality
Terms and conditions
Our terms and conditions, policies and procedures contain important information about studying at York St John University. These can be accessed through our Admissions webpages.
Fees and funding
To study for an undergraduate degree with us, you will need to pay tuition fees for your course. How much you pay will depend on whether you're a UK and EU student or an international (non-EU) student. Tuition fees are charged for each year of your course.
UK and EU 2020 entry
The tuition fee for 2020 entry to our Foundation, BA and BSc, PGCE Primary and Secondary and undergraduate Health degrees is £9,250 per year for full time UK, EU, Jersey, Guernsey and Isle of Man students.
For UK, EU, Jersey, Guernsey and Isle of Man students studying part time, the tuition fee for 2020 entry to the above courses is £4,265 per year.
Tuition fees may be subject to inflation in future years.
Find out more about funding for Foundation or Placement Year by visiting the Funding Advice pages of our website.
International (non-EU) 2020 entry
The tuition fee for 2020 entry to our Foundation, BA and BSc, PGCE Primary and Secondary and undergraduate Health degrees is £12,750 per year for international (non-EU) students.
Due to immigration laws, international students on a Tier 4 visa must be studying full time. For more information about visa requirements and short-term study visas, please visit the International Visa and Immigration pages.
More information about funding your studies is available on our International Fees and Funding page.
Tuition fees may be subject to inflation in future years.
Additional costs and financial support
There may also be some additional costs to take into account throughout your studies, including the cost of accommodation.
COURSE-RELATED COSTS
Whilst studying for your degree, there may be additional costs related to your course. This may include purchasing personal equipment and stationery, books and optional field trips.
STUDY ABROAD
For more information on tuition fee reductions and additional costs for studying abroad, please visit our study abroad pages.
ACCOMMODATION AND LIVING COSTS
View our accommodation pages for detailed information on accommodation and living costs.
FINANCIAL HELP AND SUPPORT
Help and advice on funding your studies at York St John is available through our Money Advice service.
More to explore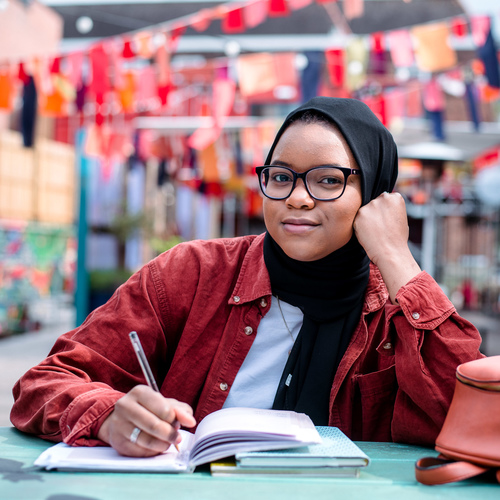 Join us in 2020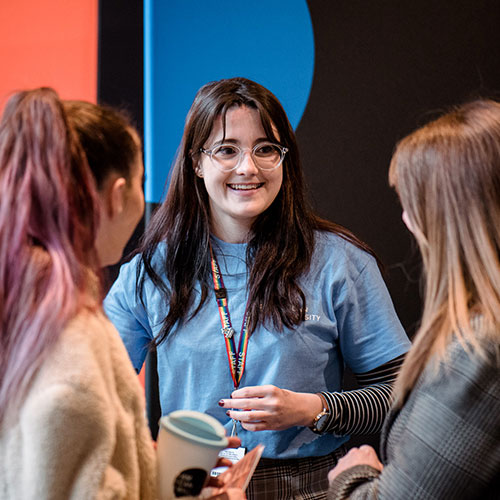 Visit us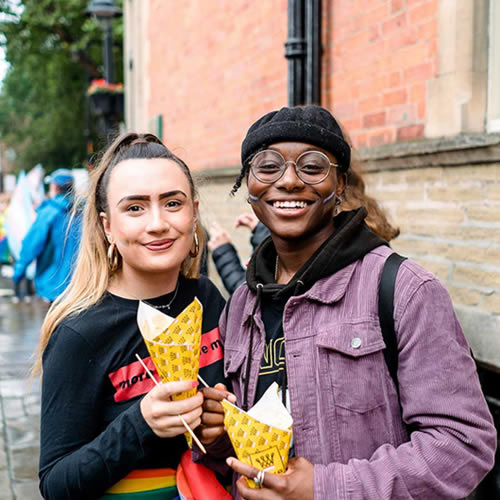 What makes us different