Alone Together: An International Pandisciplinary Symposium on Solitude in Community
Venue

De Grey Court, York St John University, Lord Mayor's Walk, York, YO31 7EX, UK
Event Time

Wednesday 10 April - Friday 12 April 2019
Book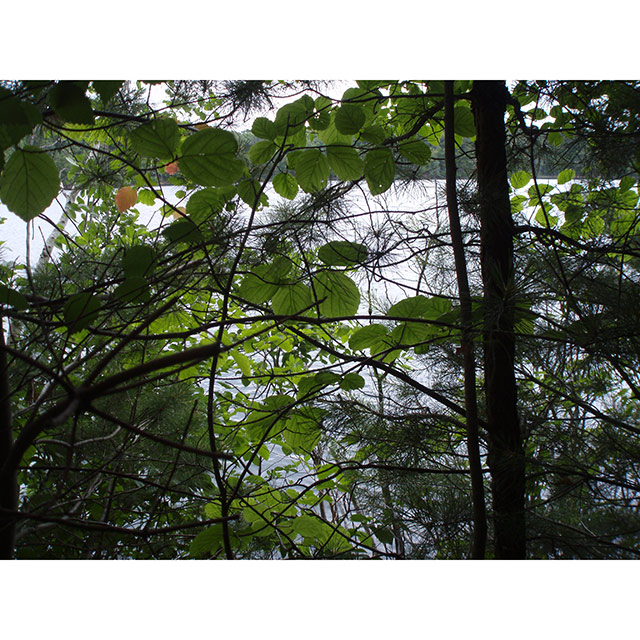 Category Conferences, Education, Research Events
"We must meet; we must communicate with one another; we must, it would seem, be alone together" (John Macmurray)
Under the auspices of the Vice Chancellor of York St John University, UK, and the Rector of the University of Szczecin, Poland, we welcome applications to contribute to this symposium on solitude in community.
We are building on work in the arts, humanities, social sciences, health, education and beyond. People from all disciplines, and from all professional and practice settings, are welcome. Solitude, silence, loneliness, isolation, and all forms of 'aloneness' are recognised, along with their significance in communal and social settings.John Macmurray, the Scottish philosopher of community, described in 1956 how important meeting is to persons in community, and that, therefore, even alone, we must be alone together. The poet Stanisław Barańczak wrote, 'untouchable are those tangibly dear, so close, they're closed'. This makes community and aloneness complex and problematic. Sherry Turkle, in 2011, described how we have come to expect so much of social media, and so little of direct communication, that even when together, we seem to be alone with our computers. Artists, counsellors, environmentalists, architects and linguists: all contribute to our understanding of aloneness. It is a topic central to religious traditions around the world, and to those concerned with health and wellbeing; it is studied by evolutionary biologists and by psychologists, poets and politicians. We are looking to bring together people from many disciplines, in a generous dialogue: hence the description of this as a 'pandisciplinary' symposium.
Schedule:
| | |
| --- | --- |
| Day 1 - Wednesday 10 April 2019 | |
| 6.00pm - 6.30pm | Arrival registration and refreshments |
| 6.30pm - 7.30pm | Introduction to the symposium & Plenary seminar 1 |
| 7.30pm onwards | Dinner (arrange your own) - not included as part of conference programme |
| | |
| Day 2 - Thursday 11 April 2019 | |
| 9.00am - 9.30am | Arrival registration and refreshments |
| 9.30am - 10.30am | Introduction to Day 2 & Plenary seminar 2 |
| 10.30am - 11.00am | Mid-morning refreshments |
| 11.00am - 1.00pm | Parallel sessions |
| 1.00pm - 2.00pm | Lunch |
| 2.00pm - 3.30pm | Parallel sessions |
| 3.30pm - 3.45pm | Afternoon refreshments |
| 3.45pm - 4.45pm | Parallel sessions |
| 4.45pm - 5.00pm | End of day 2 summary |
| 5.15pm - 6.00pm | Free time |
| 6.00pm - 7.00pm | Drinks reception |
| 7.30pm onwards | Conference Dinner (Optional - additional charge) |
| | |
| Day 3 - Friday 12 April 2019 | |
| 9.00am- 9.30am | Arrival refreshments |
| 9.30am - 10.30am | Introduction to day 3 & Plenary seminar 3 |
| 10.30am - 11.00am | Mid-morning refreshments |
| 11.00am - 1.00pm | Parallel sessions |
| 1.00pm - 2.00pm | Lunch |
| 2.00pm - 3.30pm | Parallel sessions |
| 3.30pm - 4.00pm | Afternoon refreshments |
| 4.00pm - 4.30pm | End of symposium summary and evaluation |
| 4.30pm onwards | Rest and dinner (arrange your own) - not included as part of conference programme |


Plenary Speakers:
Dr Sandra Bosacki, Department of Graduate and Undergraduate Studies in Education, Faculty of Education, Brock University, Canada
Author of The Culture of Classroom Silence (Peter Lang, 2005). Sandra Bosacki is a psychologist specialising in how adolescents value and use silence and solitude.
Dr Piotr Domeracki, Department of Ethics, Institute of Philosophy, Faculty of the Humanities, Nicolai Copernicus University in Toruń, Poland.
Author of Loneliness Apart: A Philosophical Study (Nomos, 2016) and Horizons and Perspectives of Monoseology: The Philosophical Study of Loneliness (WN UMK 2018). Piotr Domeracki is a philosopher specialising in the new field of monoseology, the scientific study of solitude in all its forms – bringing together issues of loneliness, solitude and communitivity
Professor Dr Julian Stern, School of Psychological and Social Sciences, York St John University, UK.
Author of Loneliness and Solitude in Education: How to Value Individuality and Create an Enstatic School (Peter Lang, 2014), Let Me Tell You About Loneliness (Jessica Kingsley, 2017), and A Philosophy of Schooling: Care and Curiosity in Community (Palgrave, 2018). Julian Stern is an educationalist specialising in schools as communities, and the role of both loneliness and solitude in those communities.
Dr Małgorzata Wałejko, University of Szczecin, Poland.
Author of Separately and Together: Personalistic Education to Solitude and Community (University of Szczecin, 2016). Małgorzata Wałejko has a background in pedagogy and theology, specialising in the philosophy of education, and fascinated by the positive value of solitude as a way of recognising the uncommunicable in personal life.

Abstract Submissions:
Submissions for Abstracts has now closed, if you have any queries about this please contact Julian Stern, email j.stern@yorksj.ac.uk.
Abstracts will be available electronically pre-conference and we hope for a selection of high quality papers to be published as a book based on conference proceedings.

Some of the titles already offered, from researchers in Australia, Canada, France, Poland, Romania, Sweden, the UK, the USA, are:
Alone together: persons in relation
Anthropology of upbringing: silence as a way of human development
Aware I am alone: intersections of solitude and mindfulness
Collective pictures of loneliness – case studies based on youths from China, Japan, and South Korea
Do therapists ever get lonely?
Economic loneliness of students of the Kenyan University of Pwani
Education to loneliness being a consequence of opposition to the purpose of the community's activities
Figures on a windswept shore
Images of creative loneliness of inhabitants of Kenya: analysis of visual messages
In community, alone, in community: reflections on the Nicene Creed
Loneliness of family caregivers of dementia patients. educational challenges for public education and support in local communities
Mediating loneliness: Diaconia in the margins of civil society
Prisoners of care: predictors of health outcomes and caregiver burden among family caregivers of individuals with Alzheimer's disease
Religious education leader connectedness: a study of the lived reality of Catholic education
Silence, solitude, and social cognition and solitude in adolescence
Solitude as an executive virtue or the value of wilderness time
Solitude of the island towards Europe
The exile's lament: solitude and togetherness in Ovid's later works
The faces of solitude in philosophy, society and politics
The isolation/loneliness of the parentified child in family
The paradigmatic conceptualizations of loneliness and communitiveness in a monoseological discourse
The phenomenon of solitude
The roles of solitude and loneliness in personality development
To be is to be related: aloneness, isolation, performance and narcissism


Bookings:
Bookings are open now with discounted rates available for YSJU staff and students. All delegate rates cover the full three day conference.
| | |
| --- | --- |
| Standard delegate rate | £90.00 |
| YSJ and University of Szczecin Research Student rate | £67.50 |
| YSJ and University of Szczecin Staff rate | £67.50 |
| | |
| Dinner (Optional extra) | £40.00 |
Please register in advance using the booking link at the top of the page to secure your place at this conference.


Scholarships
Two scholarships will be available for research students. They will be awarded competitvely for the best abstracts from a research student, one from York St John University and one from the University of Szczecin.
Barbara Chojnacka has won the scholarship from the University of Szczecin.
Accommodation
If you require accommodation in York over the dates of the conference we would suggest you refer to the Visit York website. Visit York are York's official visitor information service and will be able to advise on the most appropriate accommodation to meet your needs.
For more information about this conference please contact the York St John University Events team, T: +44(0)1904 876654, E: events@yorksj.ac.uk.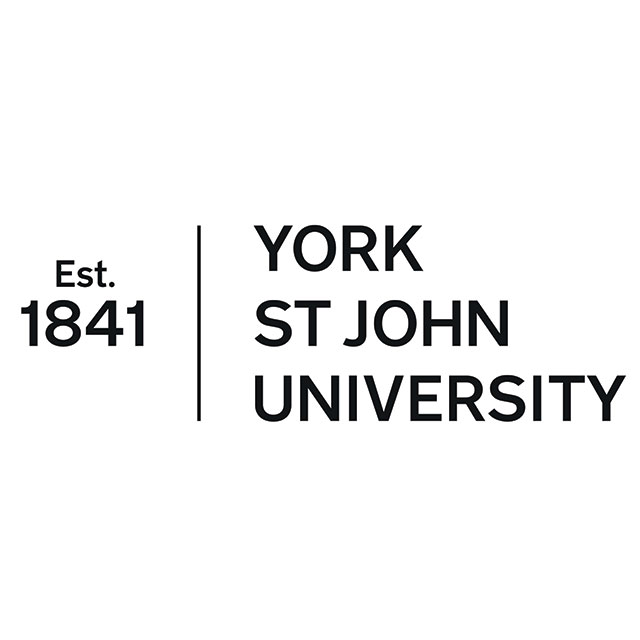 Share this