York St John University Mentor Leadership Programme:
Venue

York St John University, De Grey Court
Event Time

Tuesday 2nd July 2019 9.00am - 4.30pm
Book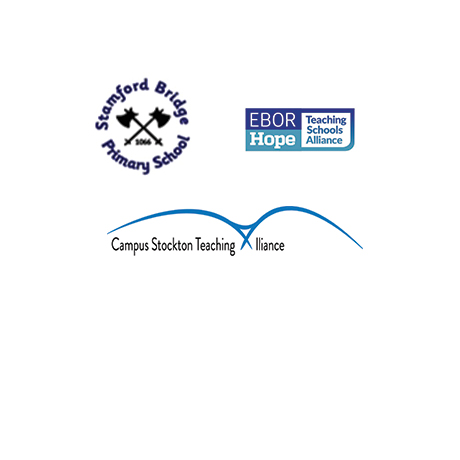 Category Education
Rethinking Mentoring
This is an innovative continuing professional development programme designed in partnership with EborHope Teaching Schools Alliance, Campus Stockton Teaching Alliance, Stamford Bridge Primary School and YSJU School of Education and funded by the School of Education. It has been designed specifically to provide opportunities for face to face experiences, discussion and reflection, supported with some on-line tasks and activities. Mentors will develop themselves personally and professionally with a view to certification as a 'Lead' or 'Master' Mentor. The employing school will also have the opportunity to be recognised as a Centre of Mentoring Excellence.
The aims of the programme are:
To reconceptualise the process of mentoring and acknowledge the complex relationship between the mentor and mentee
To place the self as mentor in a reflexive capacity so that the mentoring process is effective and flexible
It is intended for:
School leaders and staff in primary and secondary schools who are already involved in a mentoring capacity, whether this is mentoring ITE trainees, NQTs or senior leaders.


Participants will be expected to attend all three days of the programme in Year 1.
Outline of Year 1: Developing yourself as mentor
Day 1: Knowing the Self as Mentor (Tuesday 2nd July 2019) ENDED
Workshops will include mindfulness, well-being, DISC profiling, perceptional thinking, mentoring and coaching, non-verbal communication and body language, reflecting, target-setting
Gap tasks before Day 2
Day 2: Mobilising Mentoring Strategies (Friday 22nd November 2019) BOOK NOW via above booking link
Workshops will include mentoring and coaching skills and strategies, effective feedback, identifying stress and anxiety, managing difficult conversations, active listening, the technicalities of mentoring including documentation, reflecting and reflexivity, target-setting
Gap tasks before Day 3
Day 3: Practising Mentoring (Tuesday 31st March 2020)
Workshops will include the role of the mentee, mentor and lead mentor, characteristics of mentees and well-being, developing mentoring and coaching skills and strategies, scenarios of mentoring and coaching, developing reflection and reflexivity, changing ethical relationships and roles, moving on
Evaluation of self and skills
Lead Mentor certification
Outline of Year 2: Evidencing your role as mentor
Gathering evidence of practice through case studies and portfolio development
Leading training for new mentors
Workshop on refining skills of coaching and mentoring
Option of working with a 'buddy' mentor
Master Mentor certification and Centre of Mentoring Excellence recognition
Places will initially be for all schools currently working within the partnership and those who have hosted YSJU initial teacher education trainees during the last three years. If you are not currently within the YSJU partnership, the fee will be £300 for Year 1 of the programme.
If you would like further information, please contact Jenny Carpenter, Director of Partnerships
E: j.carpenter@yorksj.ac.uk l M: 07976 129543 l T: 01904 876325
Share this