Releasing Potential: Higher Education sector's contribution to adult and young people's mental health
Venue

Temple Hall, York St John University
Event Time

Tuesday 12 June & Wednesday 13 June 2018, 9.00am - 5.00pm
Book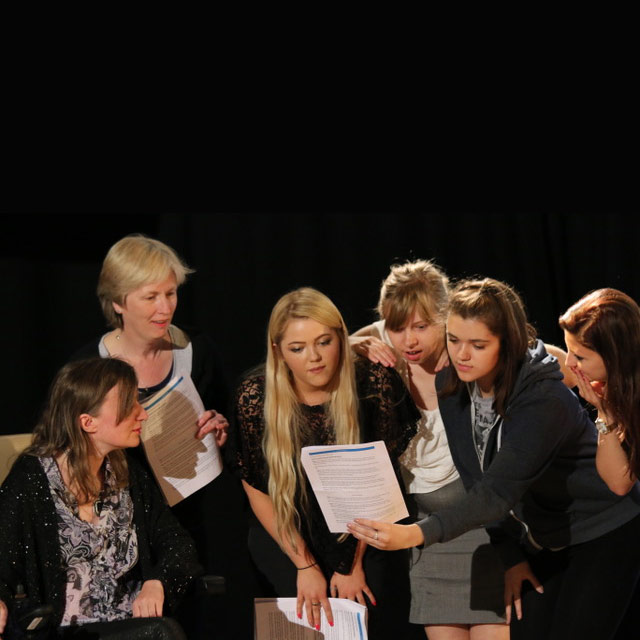 Category Health
York St John University would like to invite you to join us at our Inaugural Mental Health conference. The theme will be the Higher Education sector's contribution to adult and young people's mental health.
Tuesday 12 June & Wednesday 13 June 2018
9.00am - 5.00pm
Temple Hall, York St John University
Universities are having to adapt to rapidly changing economic and demographic changes. One way in which they are doing so is through increasing engagement in their local communities within which Higher Education institutions can make a considerable contribution. Accordingly, this conference will bring together national and international university-based projects that make a direct and meaningful contribution to mental health practice and research.
The conference will create a stimulating international forum through which we aim to share practice and research associated with mental health that will showcase and advance the extent of university involvement in their communities.
The event aims to generate a collaborative context in which the dissemination and exchange of practice and research through diverse and engaging media can influence the future development of mental health research and practices.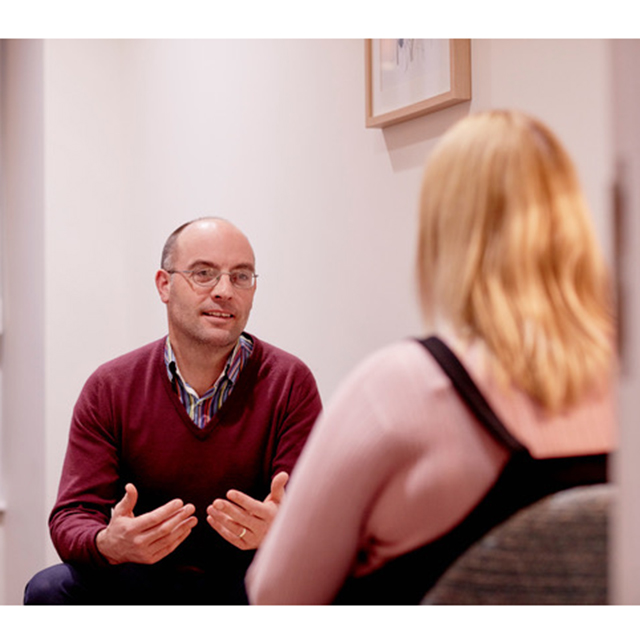 The Conference Strands are:
Practice and projects currently underway
Research and evaluation
Student involvement
Student mental health
Projects represented at the conference will include those which:
Offer educational opportunities for local people who use mental health services
Develop and deliver a university based counselling and mental health clinic offering accessible therapy, group work and specialist services
Involve students in external mental health projects in which they share their subject knowledge, for example arts or sports projects
Offer mentoring, befriending or volunteering schemes to the university community and beyond
Conduct service-user or student led evaluations
Projects related to early intervention and prevention of mental ill-health
Conduct practice-based research
Work through the arts offering performances, exhibitions and films.
The conference will support and welcome the participation of people who use mental health services.
Keynote speakers will consider contemporary challenges in providing and accessing mental health services and possible responses the HE sector can make to these.
The Conference will be of interest to:
Health and Social Care professionals
Higher education community
People who use mental health services
Commissioners of health and social care provision


Call for Proposals
We would be keen for you to submit a proposal to contribute to the conference; further information can be found via the link below.
Types of conference presentations & proposal form (DOC, 26.2 KB).
The closing date for submissions is 30 September 2017. Please send completed submissions to Dr Nick Rowe e: n.rowe@yorksj.ac.uk
Conference Fees
| | |
| --- | --- |
| Early Bird Rates (available until 30 November 2017) | |
| Two day early bird rate | £85.00 per person |
| One day early bird rate | £42.50 per person |
| Standard Rates | |
| Two day delegate rate | £100.00 per person |
| One day delegate rate | £50.00 per person |
| Bursary Rate (please apply via Converge)* | |
| Two day bursary rate | £20.00 per person |
| One day bursary rate | £10.00 per person |
| Optional Extras | |
| Welcome reception (Monday 11th June 2018) | £10.00 per person |
| Evening buffet & activities (Tuesday 12th June 2018) | £16.50 per person |
* We welcome the involvement of people with lived experience of mental ill health and a limited number of bursaries will be available to support this. If you wish to apply for a bursary to attend this conference please contact converge@yorksj.ac.uk
To book your place on this conference please use the 'Book' icon at the top of the page.
Proposed Conference Programme (TBC)
Monday 11 June 2018
7.00pm - 9.00pm

Informal arrival reception - Drinks and nibbles will be provided (Optional)

Tuesday 12 June 2018
9.30am - 10.00am
Arrival refreshments and registration
10.00am - 11.30am
Conference takes place
Keynote lecture - Brendan Stone, Professor of Social Engagement & the Humanities, University of Sheffield
11.30am - 11.45am
Refreshment break
11.45am - 12.30pm
Conference takes place
12.30pm - 1.30pm
Lunch
1.30pm - 3.00pm
Conference takes place
3.00pm - 3.45pm
Refreshment break
3.45pm - 5.00pm
Conference takes place
5.00pm
Day 1 of the conference ends
7.00pm - 10.00pm
Evening Buffet and entertainment (Optional)
Wednesday 13 June 2018
9.00am - 9.30am
Arrival refreshments
9.30am - 10.30am
Conference takes place
10.30am - 10.45am
Refreshment break
10.45am - 12.30pm
Conference takes place
12.30pm - 1.30pm
Lunch
1.30pm - 3.00pm
Conference takes place
3.00pm - 3.15pm
Refreshment break
3.15pm - 5.00pm
Conference takes place
5.00pm
Conference ends

If you have any queries about this conference please contact the Conference and Events Office:
E: events@yorksj.ac.uk T: 01904 876654


Conference Speakers
Professor Brendan Stone
Brendan Stone is Professor of Social Engagement and the Humanities at The University of Sheffield and the founder and director of the Storying Sheffield project. Brendan has expertise in using narrative methodologies to understand complex human and social issues, and he has worked extensively with socially excluded individuals and groups. He has research, teaching, and public engagement interests in narrative, identity, and trauma; mental distress and 'recovery'; and engaged pedagogies. He is a Senior Fellow of the Institute for Mental Health, and a National Teaching Fellow of the Higher Education Academy. Brendan has worked in partnership with many organisations including NHS Trusts, businesses, social enterprises, and local government.

Can we be bolder in our hopes for the potential of education to make a difference in the world? And can that difference include the possibility of a more inclusive, radical, and optimistic narrative about 'mental health'? Drawing on a range of ideas, and illustrated with reference to diverse initiatives, this talk will sketch out some ways in which such utopian aspirations might be realised
Accommodation
If you require accommodation in York over the dates of the conference we would suggest you refer to the Visit York website. Visit York are York's official visitor information service and will be able to advise on the most appropriate accommodation to meet your needs.
York St John University also has basic accommodation available on campus, subject to availability. The rooms available are all single study bedrooms, mostly with shared bathroom and toilet facilities however we do have a small number of ensuite rooms available. To enquire about rates and availability please contact the Conference and Events team.
Share this