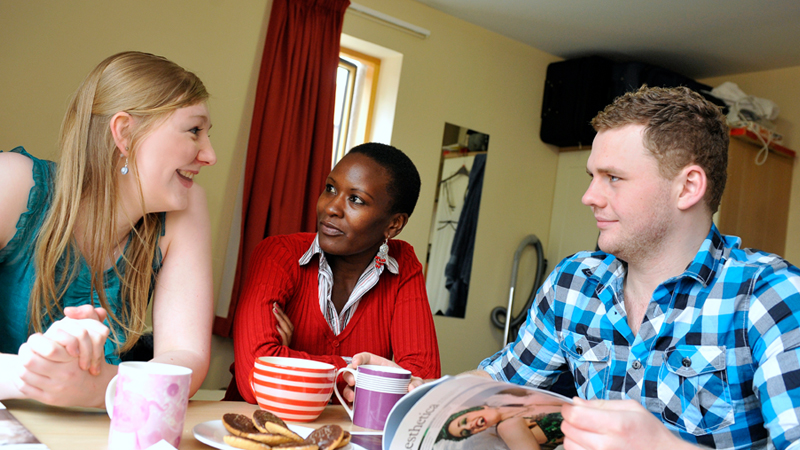 New voices in community music research and practice. A peer reviewed student/early career journal
The ICCM in conjunction with Sound Sense has hosted two student research symposia. During the second symposia, we discussed the idea of developing a student/early career-led peer reviewed journal. The journal would act as (1) an opportunity to have research published, and (2) a chance to experience the publication process both as an author and from the perspective of a reviewer/editor/publisher. The idea was met with enthusiasm and it was suggested that the next stage should be an open meeting. In order to move this idea forward I am proposing the following:
Open Meeting: March 7 2017
The primary aim of this meeting will be to discuss the concept of a peer reviewed student/early career journal in community music, the need, rational, logistics, and format. Topic include; cross- institutional partnerships, collaborative ways of working, needs of the field, needs of the student community, logistics, issues surrounding open-source publishing vs professional publisher, editorial boards, management, and leadership.
Initial 'blue-sky' thinking will be harnessed in an effort to create an action plan that sets a trajectorially toward a framework for a sustainable and appropriate product. Dialogue is essential to explore the issues within an open forum, galvanize a collaborative team and generate a feeling of ownership.
Key discussion areas include:
Mission
Format: open access, printed, publisher;
Organization: editors, editorial board;
Contributors: Who are they and how will they know about it?
Work flow: administration;
Mentoring: experienced academics 'overseeing' publication, supporting processes, working alongside students;
Scope: research articles, practical discussions, and timely reviews;
Submission process;
Frequency: once a year, twice a year?;
Circulation;
Layout and format;
Partnerships;
Finance;
Potential launch date.
Following this initial meeting a working network would be formed. This would include those interested from the meeting plus a targeted call through our existing contacts (as we are aware not everyone interested will be able to make the open meeting). At this stage, we would envision that the 'network' would form the editorial board, administration, and mentors. It may also include any publishers who wish to be involved.
With the 'network' in place a training day will be organized hosted by the ICCM to include editors and former editors of academic journals plus publishers. This will be an educational opportunity for the network to understand the processes of running and managing a professional journal. A date is yet to be arranged but would likely be either May/June or September/October depending on availability.