Library & Learning Services
Your AcademicLiaison Librarians
The Academic Services Team provides support, teaching and training to students in information and digital literacy, and in how to get the most from library resources.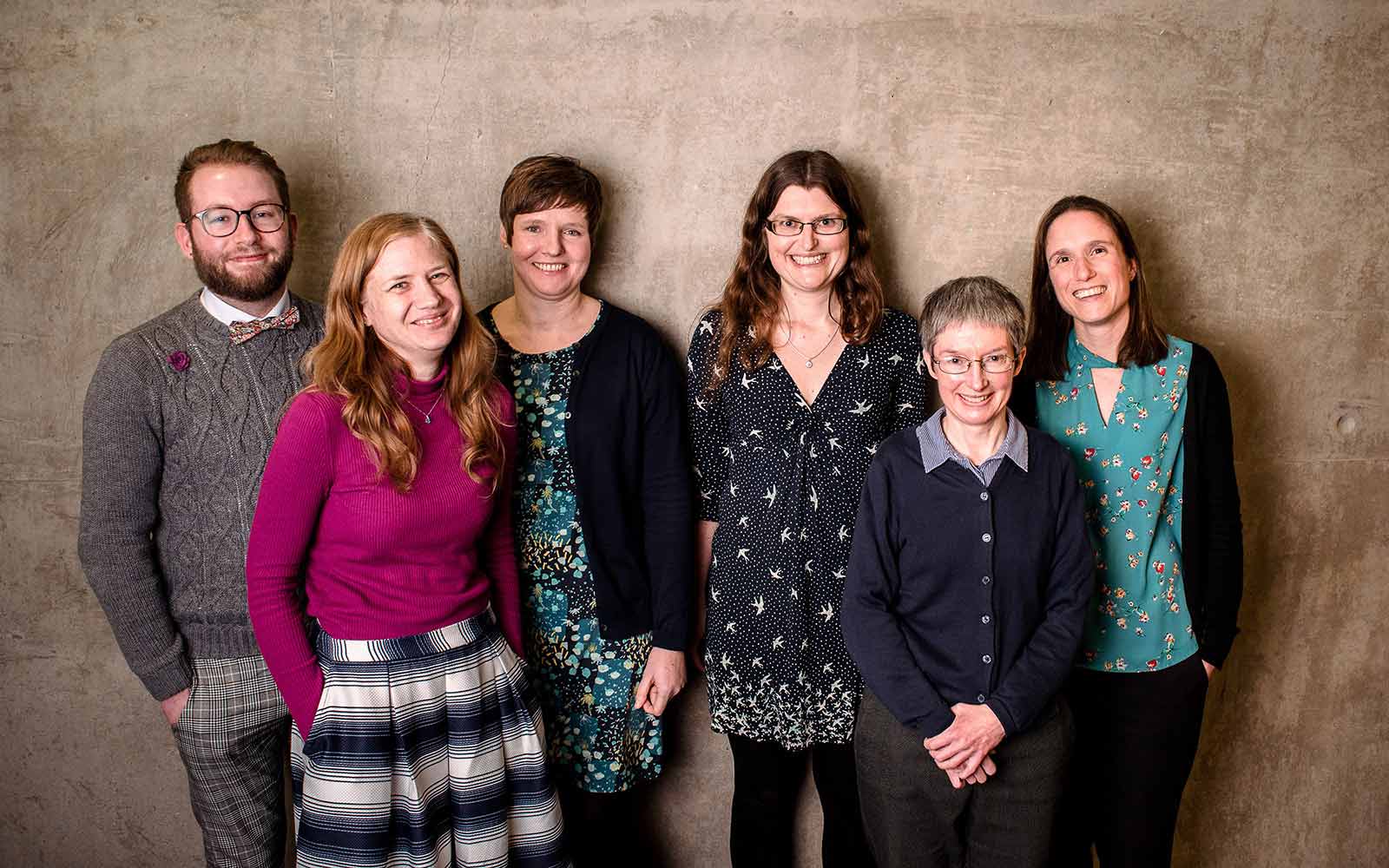 Your Academic Liaison Librarians can help you with:
Referencing and Reference management
Finding and evaluating specialist resources, literature, evidence and information
Accessibility support for library resources


Study Skills
Do you need help with essay writing or critical thinking? Having trouble with an assignment? Want to reflect on assessment feedback? The Study Development Team have self-help resources, 1 to 1 and group tutorials, and workshops, to help you.
Rachel Hogg

Criminology; Law; Police Studies; Sociology

T: 01904 876699
Mon–Wed 9.00am–5.00pm / Thu 9.00am–12.30pm
Katherine Hughes

English Literature; Creative Writing; Geography; Media Studies

T: 01904 876228
Mon–Tue 9.00am–5.00pm / Wed 9.00am–12.30pm
Book a tutorial with Katherine
Clare McCluskey-Dean

Primary Education; Education Studies; Early Childhood Studies; Children Young People and Families; Youth and Community; Foundation Degrees in Education; Postgraduate Degrees in Education; American Studies; History; Politics; Religion and Philosophy; War Studies; Liberal Arts Foundation Year; Postgraduate Degrees in Theology

T: 01904 876324
Mon–Fri 9.00am–5.00pm
Jane Munks

Business; Psychology; Counselling

T: 01904 876105
Mon–Fri 9.00am–5.00pm
Ruth Patterson

Biomedical Science; Occupational Therapy; Physiotherapy; Sport

T: 01904 876424
Tue–Wed 9.30am–5.00pm / Thu–Fri 9.30am–2.30pm
Thomas Peach

Languages, Linguistics and TESOL; Fine Art, Photography and Illustration; Design; Music; Music Production; Media Production; Drama, Theatre and Dance; Computer Sciences; Data Science; Mathematics

T: 01904 876170
Mon–Fri 9.00am–5.00pm