Library & Learning Services
Library & Learning Services provides students, staff and external visitors with a range of library and print services on our York and London Campuses.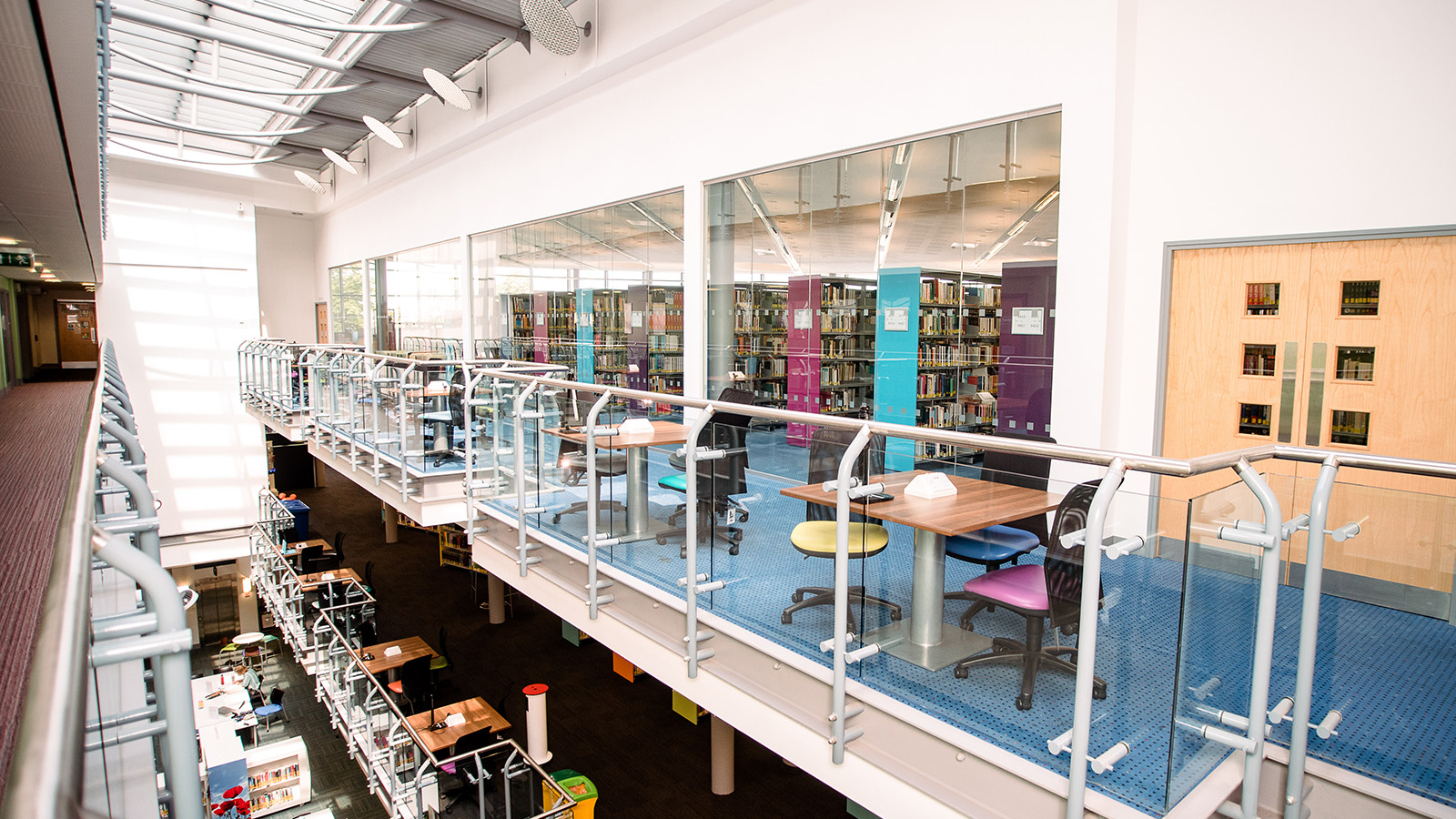 On the University's York Campus, the Fountains Learning Centre is home to the University's collection of books and other print resources, as well as providing access to PCs and Laptop Loan Lockers.
We've put together both a welcome guidebook (PDF) and a video (below) to provide you with a concise overview on the services offered to you by the Library, and on how we can help you get the most out of the resources held by the University.
Where can I find resources?
Want to check where things are?
Items are stocked by their "Dewey number" – look out for this three-digit number (which may be followed by any number of decimal digits) on an item's page in the Library Catalogue, as well as on a yellow label on the spine of the book itself.
Books are arranged numerically by their Dewey number – the video above explains a little more about this.
Our Floor Map of Fountains can show you where to find books and other items (organised by Dewey number), as well as our other services and resources.