Certificate in English language teaching to speakers of other languages (CELTA) is an initial qualification for those with little or no experience of teaching English to speakers of other languages.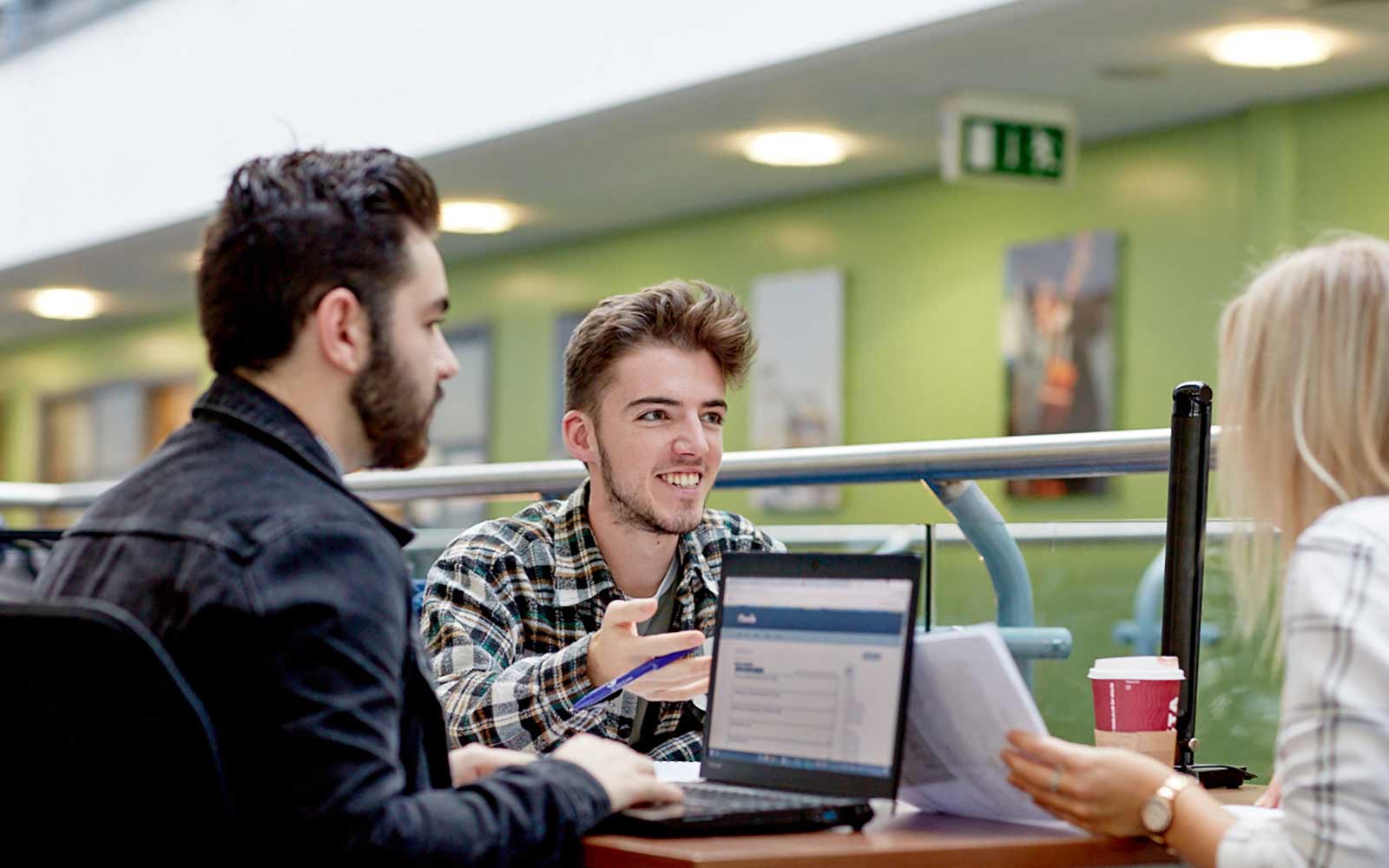 Recognised across the world, CELTA is awarded by Cambridge ESOL, part of the University of Cambridge. You'll develop both your teaching and English language skills. Choose to study full-time over a four week period, or as a part-time option.
Duration – Flexible
School – Languages & Linguistics
Minimum Entry Requirements
Course Fees
£1300 Start this course in January 2020 for a 10% discount
Course overview
On this course we'll teach you the principles of effective teaching. You'll gain hands-on teaching experience that will prepare you for a career in teaching English.
CELTA is accredited by Ofqual (the Office of the Qualifications and Examinations Regulation) at Level 5 on the National Qualifications Framework for England. Cambridge Assessment English also works with international ELT organisations to ensure the acceptance of CELTA globally.
Whether you choose to study full- or part-time, the course will include:
Theoretical input
Tutorial support and consultation
Supervised lesson planning
Six hours assessed teaching practice
Peer observation of teaching practice
Observation of experienced teachers in the classroom.
Course Structure
Start dates 2020
13 January to 7 February*
11 February to 1 May (part-time course)
11 May to 5 June
8 June to 3 July
13 July to 7 August
28 September to 23 October
*We are currently offering a 10% discount to external applicants and alumni joining this cohort.
Units of study
Learners and teachers, and the teaching and learning context
Language analysis and awareness
Language skills: reading, listening, speaking and writing
Planning and resources for different contexts
Developing teaching skills and professionalism.
Teaching & Assessment
Assessment
Assessment is continuous throughout the course. An external assessor, appointed by Cambridge Assessment English, moderates each course.
Each assessment has two components, teaching practice and written assignments. You will teach for a total of six hours, working with classes at two levels of ability. Assessment is based on your overall performance at the end of the six hours. The classes will be made up of volunteer international students.
You will complete four written assignments which will focus on the following areas:
Focus on the learner
Language related tasks
Language skills related tasks
Lessons from the classroom.
As well as the teaching practice and written assignments, you will also be assessed on participation, punctuality and reliability, ability to respond and participate in feedback, self and peer observation.
To be awarded the certificate you must pass both the teaching practice and written assignment components. There are three grades — Pass, Pass 'B' and Pass 'A'.
Further information is available on the Cambridge English website.
Study full- or part-time
At York St John University we offer a full-time CELTA course which you'll study over four weeks, Monday to Friday. This consists of a minimum of 120 contact hours. Attendance is required Monday to Friday from 10.30am to approx. 6.30pm. Day one of the course begins at 10.00am.
We also offer a part-time course which runs from February to May. Classes are held Tuesday and Thursday, 5.30pm to 9.00pm and on Saturday, 10.00am to 5.00pm. There is a two week break over Easter.
You will be expected to engage in independent study in addition to these contact hours.
Entry Requirements
To study our CELTA course you need:
A minimum English level of CEFR Level C1-C2 or above
To be successful at application and interview.
How to apply
If you would like to apply for a CELTA course, please download and complete the following documents and return both via email to celta@yorksj.ac.uk . We will also need a copy of an official photo ID (passport, driving licence, etc.).
Before sending your application in, please not that:
Applications are dealt with on a first-come-first-served basis. Places on the course are limited and early application is advised to avoid disappointment. Courses run subject to a minimum number of students. Please let us know if you wish to join a waiting list for a full course.
If you require a visa to study in the UK, or there are any immigration restrictions on how long you can stay in the UK, you'll need to discuss this with us before you apply.
Current students studying a TESOL degree may be eligible to study this course at no extra cost. If this applies to you, you can only apply after the information meeting in November.
What happens next
If your application and pre-interview task are satisfactory, you will be invited for an interview. Your interview will last for 45 minutes and will include a piece of 'live' writing. You may be interviewed in pairs/groups. If you can't attend an interview onsite due to your geographical location, we will offer you a Skype or telephone interview.
We'll let you know if your application is successful and if it is, we'll send you a letter offering you a place which will include details on how to secure your place by paying your deposit.
Fees and funding
This course costs £1300
This fee includes the Cambridge Assessment fees.
Students accepted onto the course are required to pay a £250 deposit. The deposit must be paid within two weeks of receiving your offer. This will secure your place on the course. The remaining fees need to be paid two weeks before the course start date. The remaining amount will be detailed in your acceptance letter.
For more information on how to pay the course fees, visit our international fees and funding advice page.
York St John University staff, current students and alumni are eligible for a 10% discount on tuition fees for this course. If you studied a languages course with us in the last 12 months, you may be eligible for a full fee waiver.
Please contact efl@yorksj.ac.uk for further information on fee waivers and discount.
Apply for this course
Please download the following documents from the website for applicants to apply for CELTA