Director of ICT and Library Services
Information Learning Services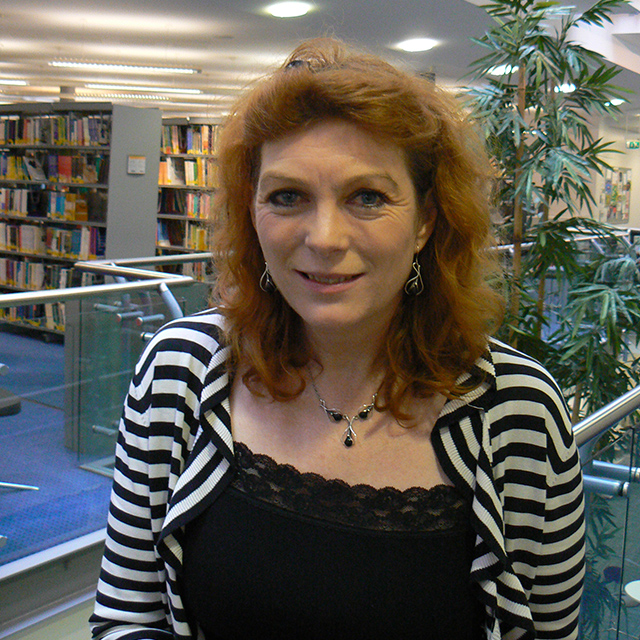 What attracted you to join York St John?
York St John is very student focused and puts the student and their experience at university at the centre of its strategy; this, combined with its strong widening participation and community ethos, drew me here – these are the things that are really important to me. I grew up in Yorkshire and went to school in Knaresborough. I love this area so it's also great to come home.
Please describe your career to date
My first career was as a stage manager at Scottish Opera. After having a family, I went to university to study history and worked as a student shelver until I completed my undergraduate degree. I then worked as an evening and weekend library assistant while completing my PgCert in Librarianship and my Masters in War and Society. Since then I have worked in a variety of roles such as Health Studies Librarian at the University of Bedfordshire, Team Leader for Bio Sciences at Imperial College London, Deputy Director for Information Learning Services at the University of Worcester and then Director of Library Services at Glasgow Caledonian University.
My areas of interest and research have been in Information and Digital Literacy, which are key employability skills for today's students. I chair the Chartered Institute of Library and Information Professionals Information Literacy group and a committee which organises a three day international information literacy conference, LILAC, and I'm on the Editorial Board of the Journal of Information Literacy.
What does your new role entail?
My role is to lead and manage the newly combined services of ICT and Library, and to work with the faculties and other support departments, ensuring we provide appropriate and innovative services and support for students and staff within the University.
What are your first priorities?
Bringing two departments together is challenging but also exciting as it provides an opportunity to look at what we can achieve together with a much wider set of skills. My first priority is to get to know everyone in the department, what they do and the services we currently provide. I'm also getting out and about meeting people, listening and asking them what they like about the new department and where they think we can develop services further.
What will be your major challenges in the next 12 months?
Fitting everything in! The staff within the department have a lot of ideas about how we move forward in the next year, but we need to develop a strategy for the new department and ensure that it aligns with the University Strategy, Learning and Teaching Strategy and Research Strategy. Then we can confidently move forward together.
What do you think of the refurbishment of the Fountains Learning Centre?
Brilliant! The place has a great buzz and it's great to see so many students enjoying and working in the building. We also take the students' feedback seriously so we are removing the manikins!
What have been your impressions of York St John so far?
This is a really exciting time to be here. The plans for the University to grow, the investment in the Library and the enthusiasm of people make it a great place to be.
And the city?
I am unashamedly a shopaholic and love the variety of shops in York; I will need to leave my credit card at home!
How do you spend your time away from work?
I relax by sewing; I make a lot of my clothes and have enough fabric scattered round the house to start my own shop. When it is fine weather we take our Morris Minor, 'Mrs Miggins', for a run. I also have a two-year old granddaughter who keeps me on my toes.